As we've been discussing for weeks now... plenty of snow chances in the pipeline, but as has gone this winter, so have gone those chances – largely snowless in the end, especially for the greater Denver metro area.
Our next "chance" of snow arrives late Friday, following a nice warm-up over the next couple of days. MOS guidance has highs in the low 60s for your Thursday, so you'll certainly want to get out and enjoy. Snow or no snow, Saturday we'll be much colder, with highs likely in the 20s and 30s across eastern Colorado.
This system won't differ much from the others. Here we are three days out and the energy associated with it again looks perhaps a bit stronger than the last few systems... but again, we remember how the others looked a few days out as well. This pattern is simply unfavorable for big snow, systems are moving way too fast, and models are having a huge amount of trouble in forecasting them.
I do think the EURO has a good idea, however, especially showing very nicely the banded snowfall that will be possible Friday night and Saturday across eastern Colorado and the Front Range.
If we look at its morning run from today, we see these bands quite clearly. It doesn't take much imagination to assume any one of those moves just a few miles north or south... and if they do any given location either sees a few inches of snow, or virtually nothing.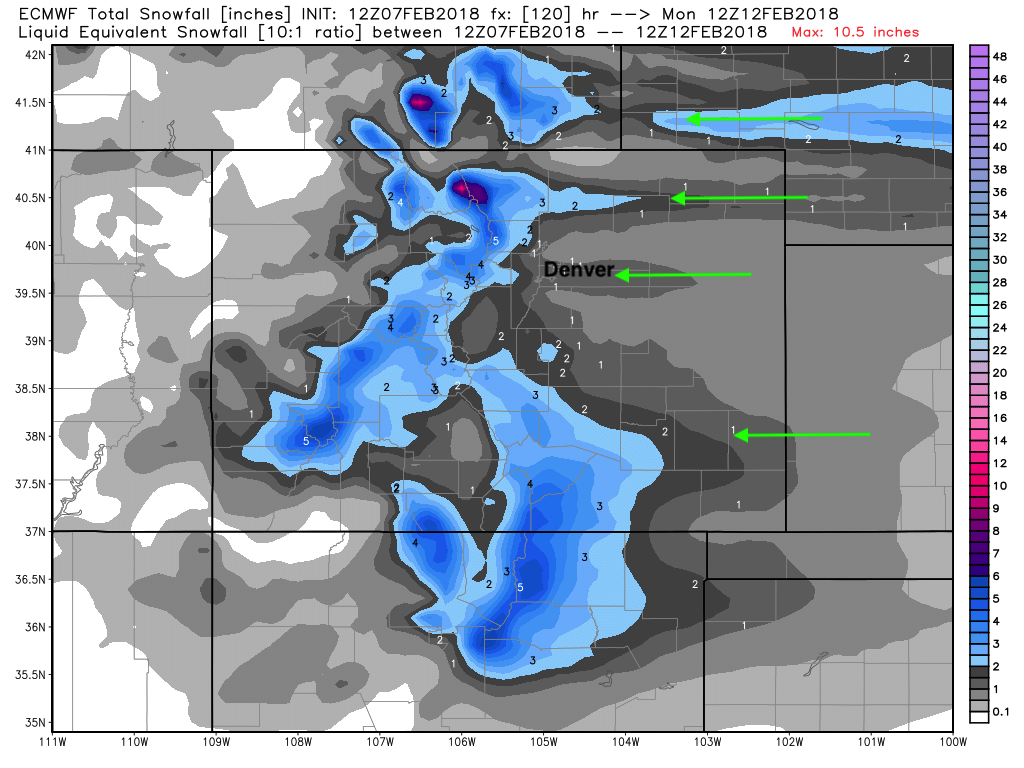 The GFS is a bit more bullish with coverage, but again shows a banded snowfall event. It has totals in the 1 - 3" range up near the Wyoming state line, and in the 2 - 4" range across the greater Denver area. If we factor in Pattern + Number of Days Out + Winter 2017 - 18 we see the huge bust potential still on the plate (P + NDO + Y17Y18 = Not Much Snow).
And finally, a check of the gambler charts shows the current odds of total snowfall through this weekend. Not terribly impressive, but certainly a chance at seeing another light snowfall across the region: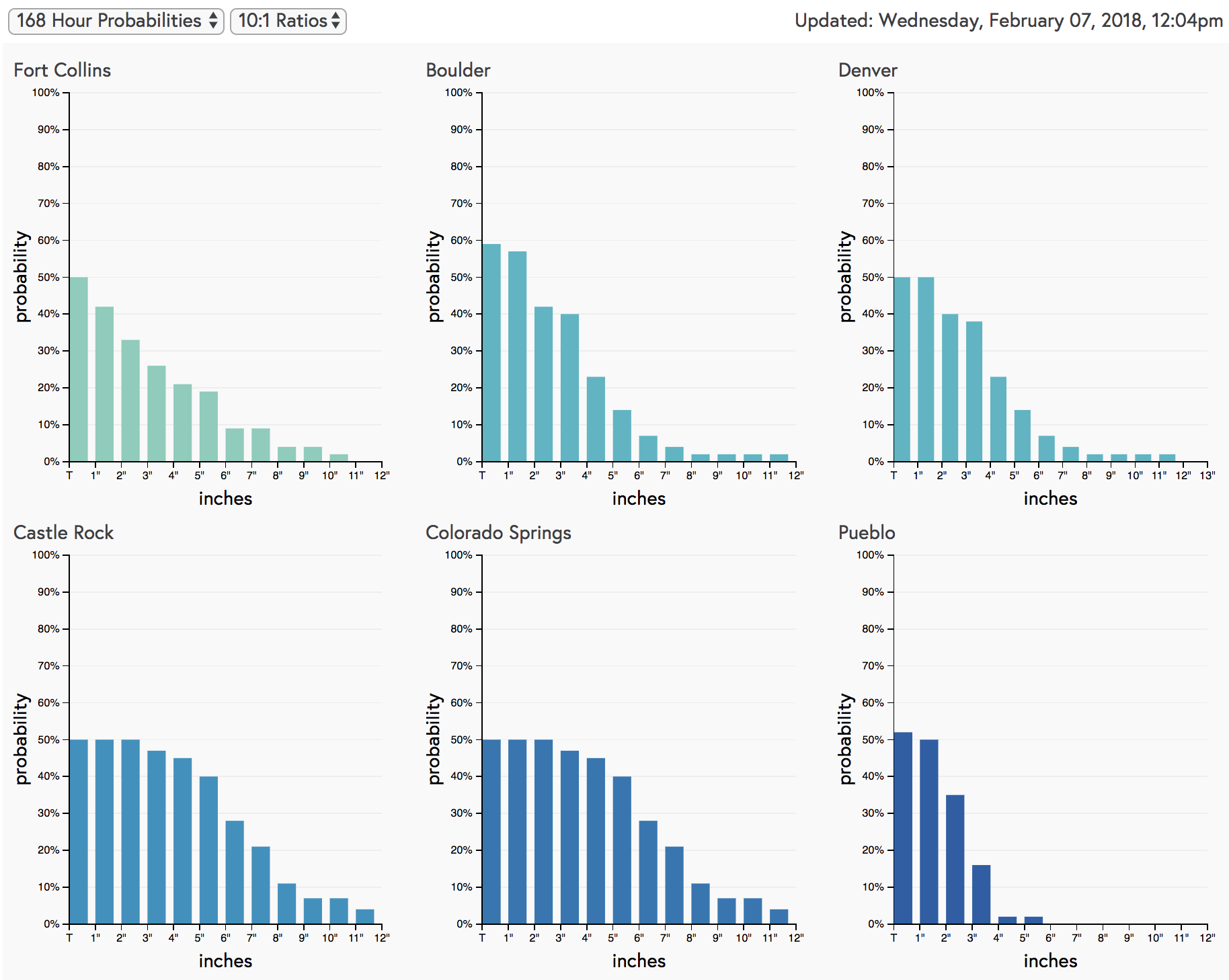 So, like last time, as we sit today a bit more to like about this system if you want snow... but given the overall pattern, let's do a bit of a wait and see and see how things look in another 24 hours or so. And, if you're like me and only received a dusting of snow this past weekend, rest assured there are some more "maybe snows" waiting in the wings. Perhaps one of them will actually pan out.
Until then, enjoy the warm temps!