Our next system remains on track, and will deliver cold air and a chance for freezing drizzle and snow through Saturday to eastern Colorado.
No surprise here, but snowfall totals aren't expected to be too impressive with this system generally speaking, the exception being if you end up under a snow band. For Denver proper we are going 1 - 3", but certainly the "bust" scenario (a Trace, or nothing) remains a very real possibility. Early morning gambler charts suggest 1" should be achievable for us in the city, though odds for more than that drop off quickly: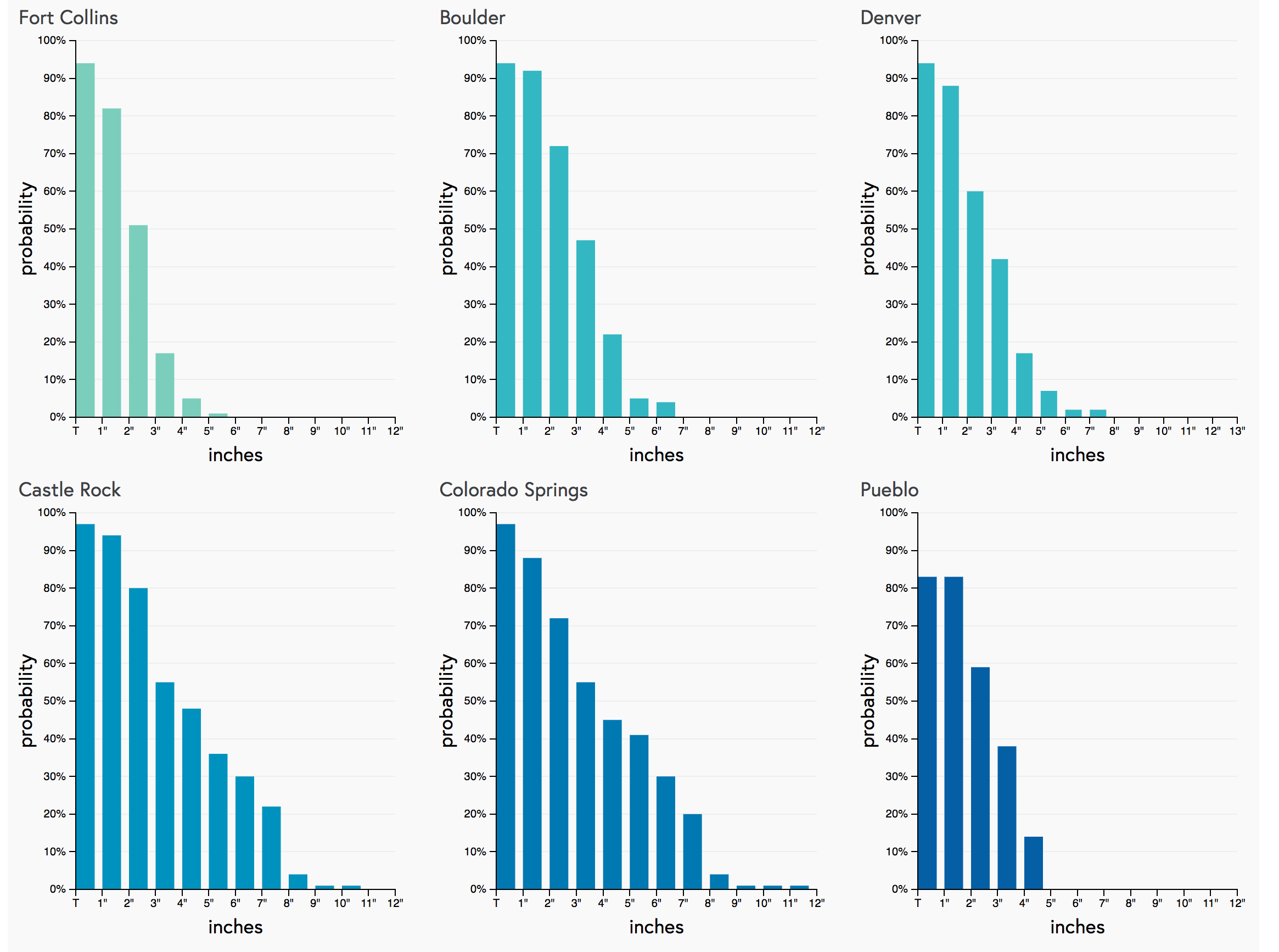 Banded snowfall
If you end up under a snow band... look for higher end totals to be a possibility, even a "boom" in a few locations. Right now the best potential for a heavier snow band to set up appears to be south of Denver, across the Palmer/COS region and southeast. A few models are trying to put a heavier band north of Denver as well... so areas like Broomfield, Westminster north to Loveland will need to be on the lookout for that as well. Heavier snow bands will be capably of producing 5 - 6" totals, but we expect most areas along and east of I-25 to see lower snow totals than this.
Snowfall forecast
Our snowfall forecast for tonight through Saturday is shown below. Higher peaks along the Front Range could see some nice totals, with generally 1 - 3" along the urban corridor. Those living along and west of I-25 stand the best chance at reaching those totals, with those living east of the interstate seeing lower probabilities.
We've broad-brushed 1 - 4" along the Palmer Divide and northern Colorado Springs, a few locations within this area could see a bit more snow – but this range should cover most folks.
Timing and impacts
We could see some freezing drizzle accompanying the fog this morning, but main wintry precipitation threat holds off until tonight.
Expect a snow and wintry mix to develop across northeast Colorado overnight tonight. As we've seen several times this winter, this could lead to a coating of ice on the roadways below any snow that falls as we head into Saturday. Please be careful if traveling tonight or Saturday across Colorado.
Best chance for accumulating snow will come Saturday. Temperatures will be VERY cold as well. MOS guidance has highs topping out in the low 20s for Denver on Saturday, and falling through the afternoon. By tomorrow afternoon, temperatures could easily be dropping into the teens across northeast Colorado as the latest GFS 2m temperature forecast suggests: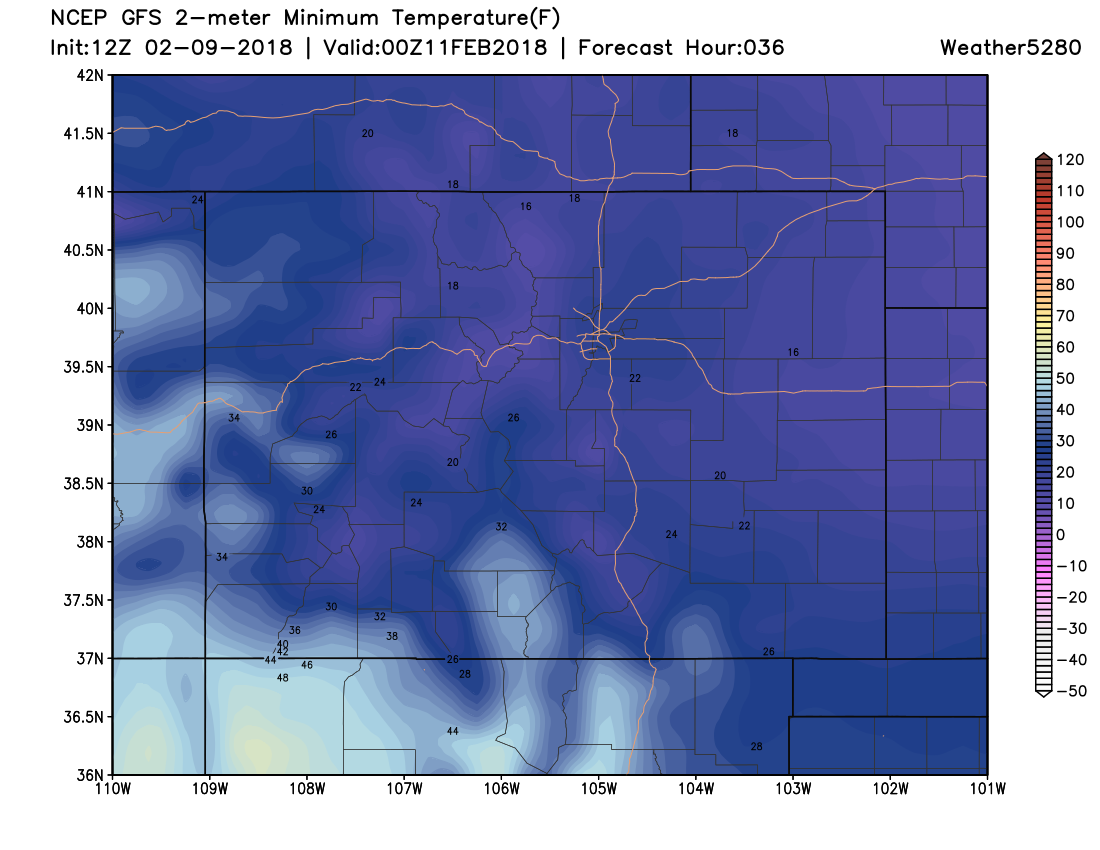 Snow chances will taper off from north to south through the afternoon Saturday, with those snow chances lingering from Denver south into Saturday evening.
Snow should move out overnight Saturday into Sunday, leading to a sunny but chilly day Sunday, with highs in the upper 30s to near 40 degrees in Denver.