Well, I couldn't get my act together enough to get a SOTA out the door yesterday, and, appropriately, it rained/snowed on me on the way into the office this morning. "Springtime in Colorado, I'll tell yuh!" said just about everyone this morning.
This morning's rain and snow showers, however exciting, were short-lived. As the showers passed, the sun was poking through the clouds in Denver almost as fast as it disappeared this morning, in some cases even before the last of the snow had fallen. While a few areas saw some slushy accumulation on raised surfaces this morning, it didn't amount to much, and should be but a distant memory by this afternoon.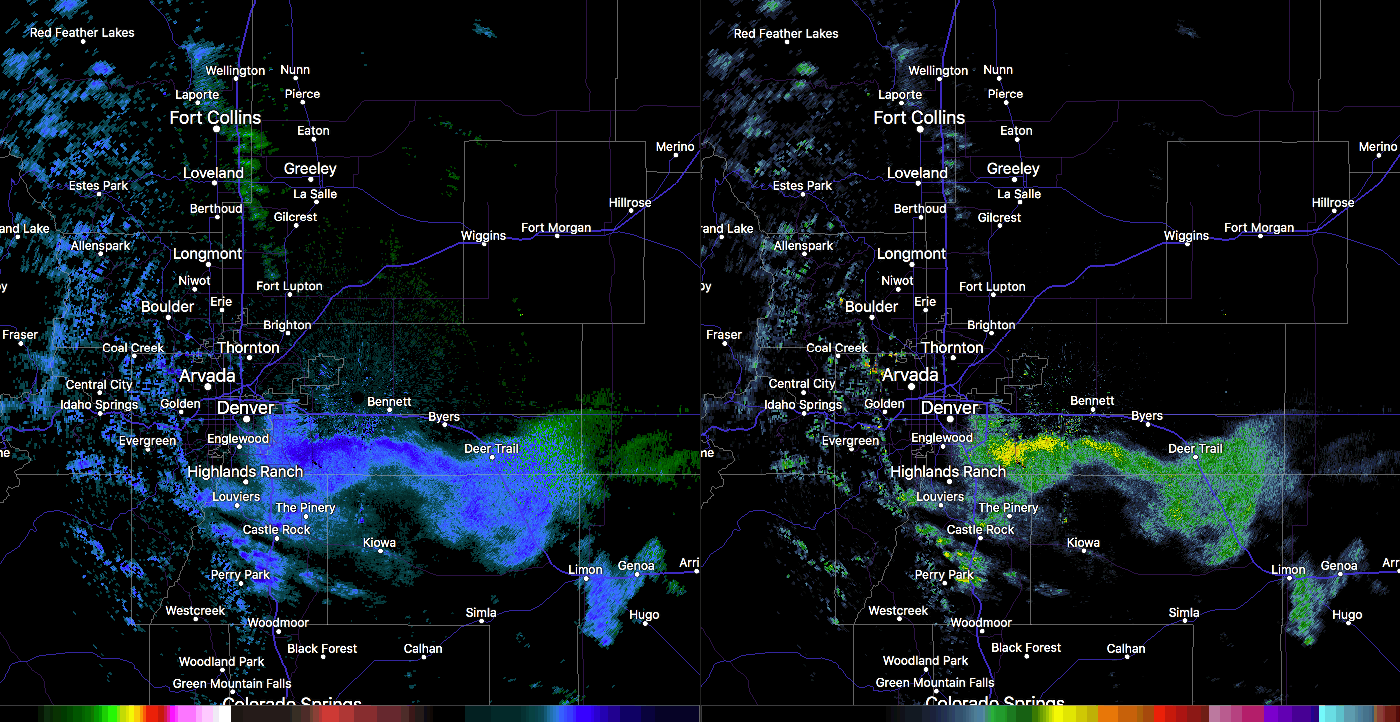 While certainly not epic by April standards (the month is Denver's second snowiest on average), the first week of the month has certainly had its share of cool and unsettled. A look at the month-to-date temperatures across the nation show how cold it could be, however, with the coldest temperature anomalies (how much warmer or colder than average) to date locked up north and east of Colorado – what's new?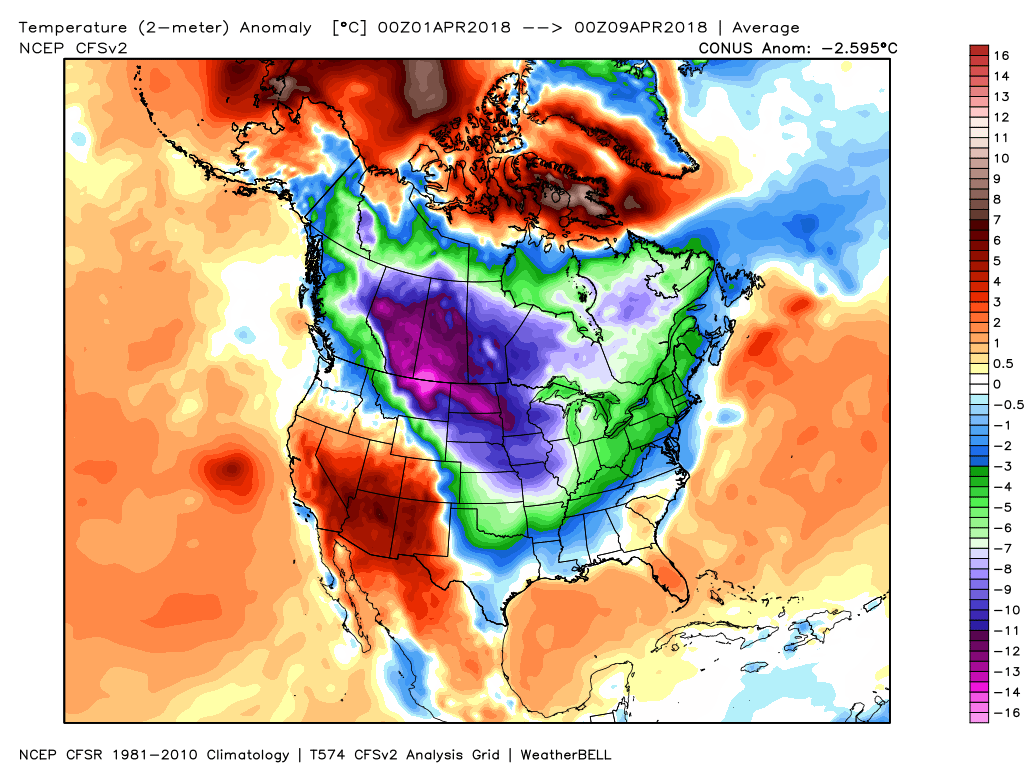 And, while the snows down low haven't been crazy, the mountains had a great weekend. Breckenridge this morning is reporting a fresh 8" over the last 24 hours, with 38" over the last three days!
After this morning's showers the theme for the next several days (through Thursday or so) will be a warming and drying trend. Temperatures should climb into the 50s this afternoon, before returning to the low 70s for your Tuesday. Thursday looks like the warmest day of the week with highs near 80 in Denver, before temperatures cool for your Friday:
The main concern weather-wise over the next several days across lower elevations will be gusty winds from time to time. With the drying and warming weather and increased wind threat, look for the fire danger to rise across eastern Colorado through midweek: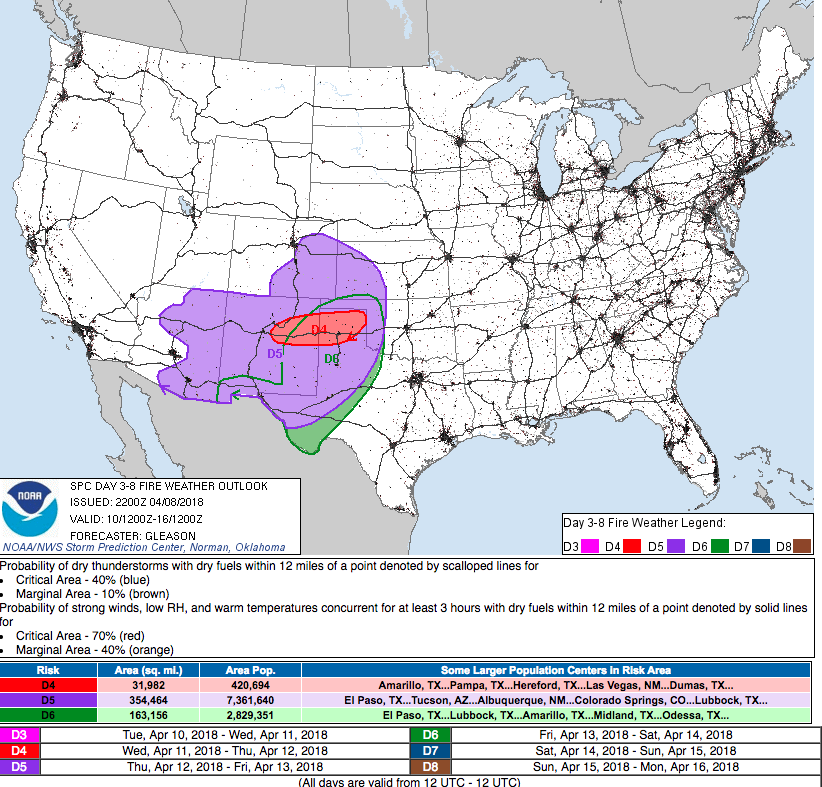 The animation below takes us from this afternoon through Friday. Note pretty quiet weather across the state through Thursday or so, when we should see an increase chance of snow return to the high country, with perhaps some rain and snow showers across the plains by Friday. We'll be watching.