The big weekend for graduates and moms is almost here; weather obviously plays a huge roll in those activities. While we likely won't see more record heat this weekend (Denver hit 90 today which was the 4th earliest 90 on record for Denver), we won't see a chilly washout either.
We updated the Insiders a couple of days ago on how weak the system had looked at that time and it will likely favor northern areas of the state. This thinking hasn't changed.
Friday
We will be cooler on Friday, but nothing dramatically so. Instead of 90, we'll be hovering around 80 for a high temperature. The map below shows that pretty much everyone will be a bit cooler on Friday by a few to 10 degrees (most for far northern Colorado).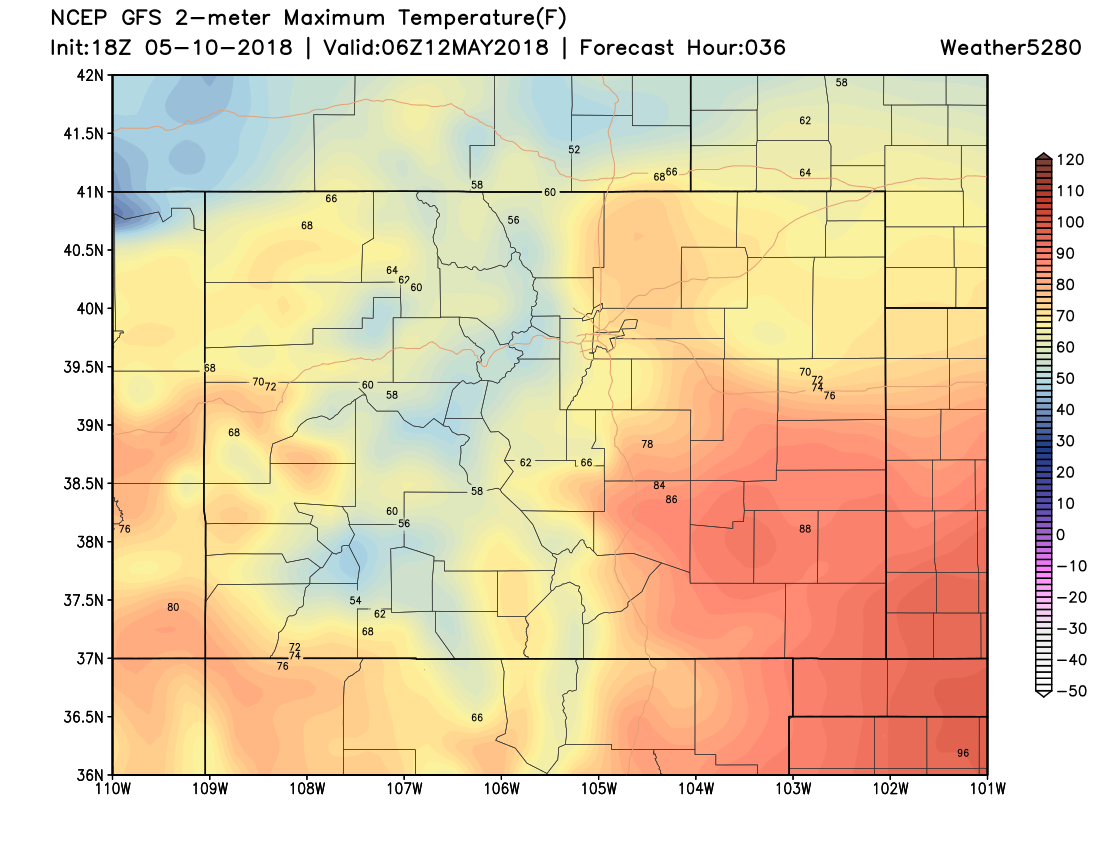 While rain chances don't look excellent for many of us, there will still be showers and storms roaming parts of North/Northeast Colorado. Whatever fires will favor the late day hours and will likely end up north of the Palmer Divide / I-70 Corridor as shown below.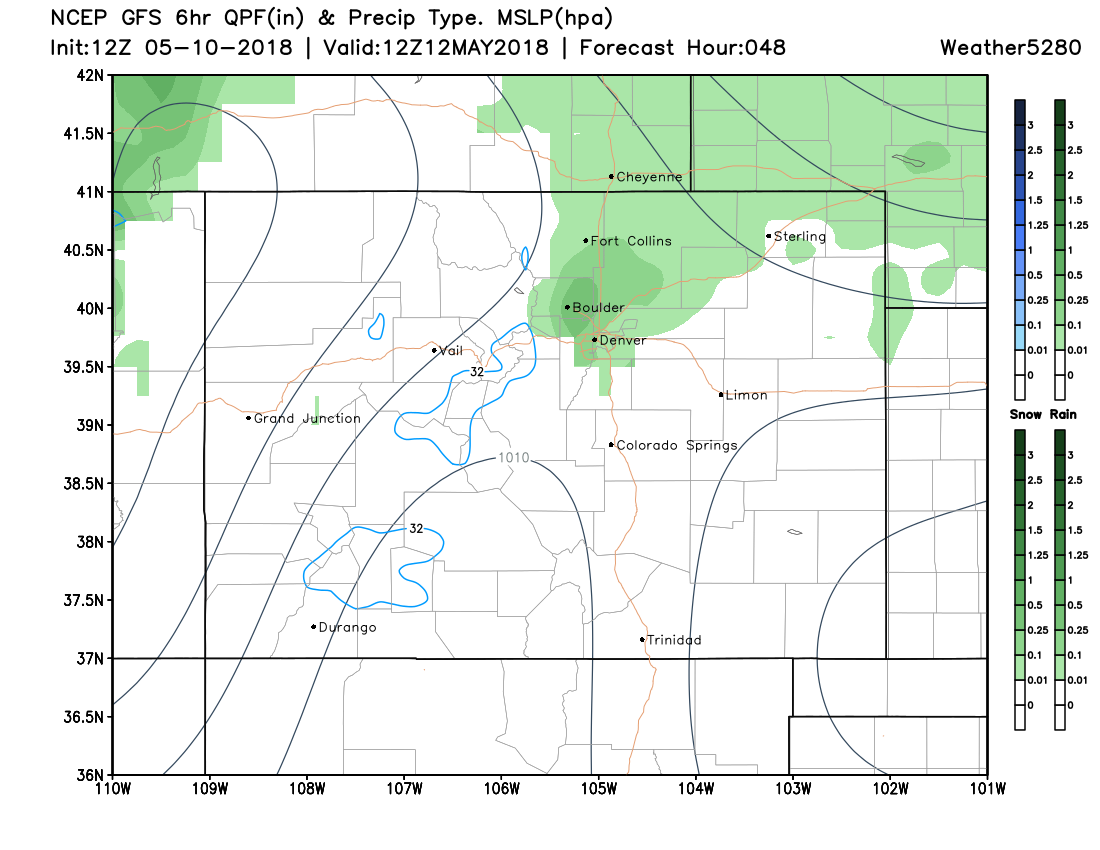 Much like today, there will be some ingredients present for a few strong to severe storms. The Storm Prediction Center shows Northeast Colorado in the "Marginal" and "Slight Risk" zone for severe weather late Friday.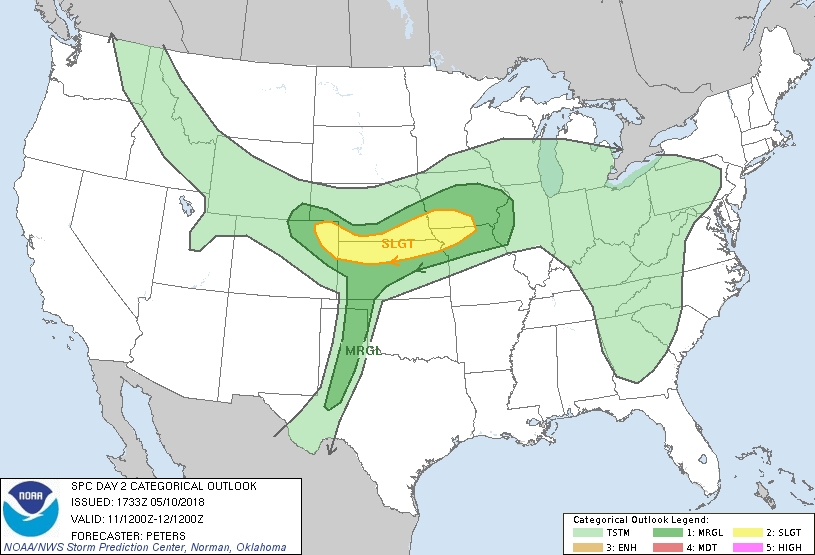 Strong wind, lightning, and large hail will be the greatest threats with the stronger storms.
Saturday and Sunday
While we are not overly enthused about widespread and significant rain chances east of the mountains this weekend, the GFS Model is more excited. However, it still has the "best rain" ending up mainly west of I-25. You can see the bullseye below, that does incorporate some of Denver, at least.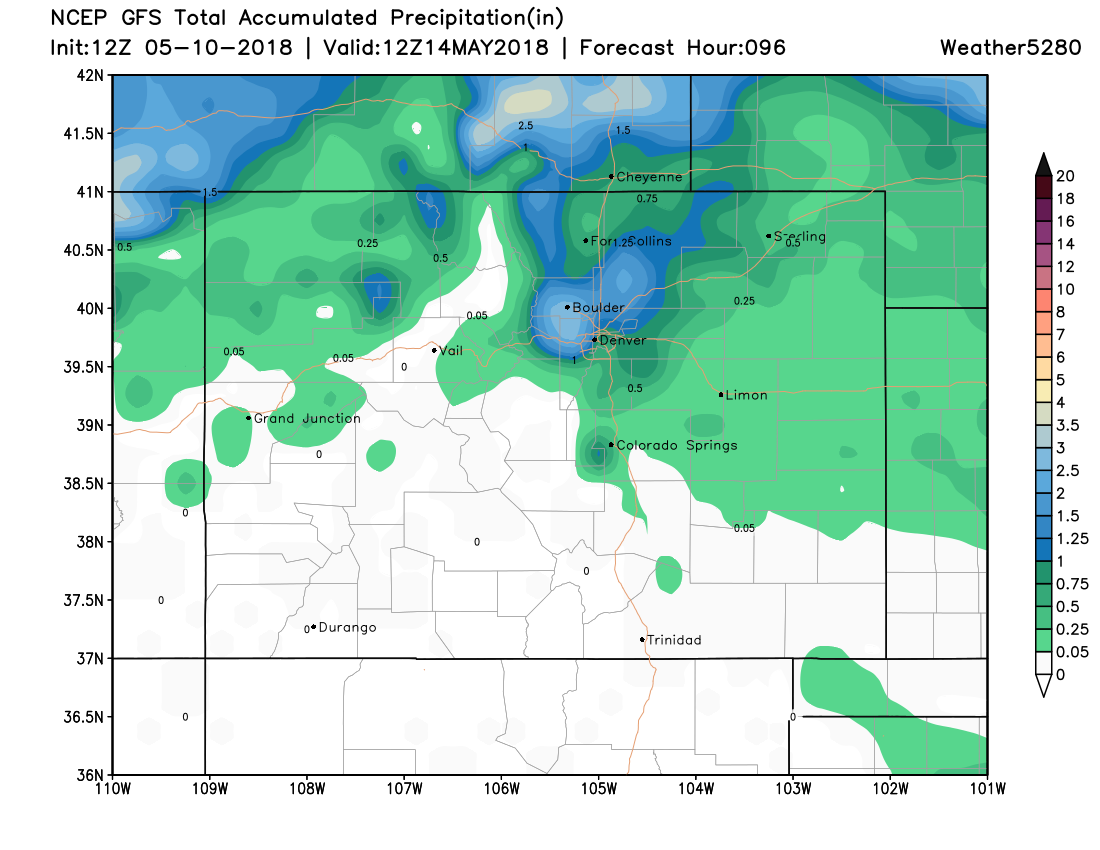 However, other models along with the Euro Model show quite a bit less rain potential for Denver and eastward.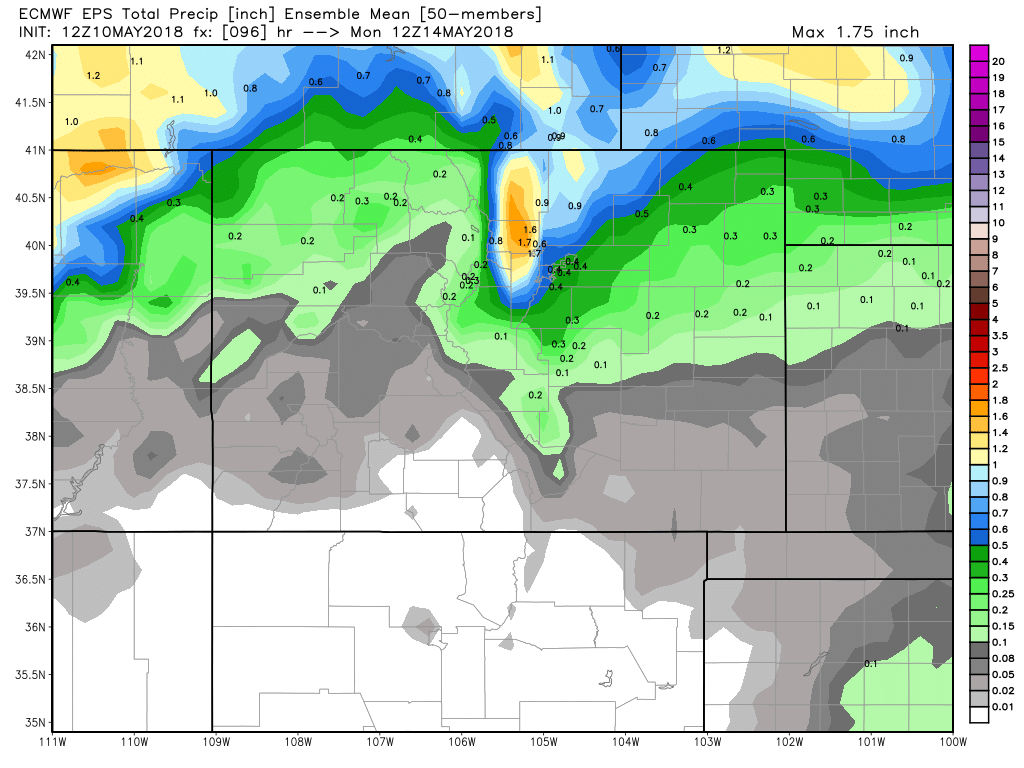 Our thinking...the farther north and west you live from Denver, the better chance you will have to see some meaningful rain. Case in point, areas around Boulder and Fort Collins could see some nice rain out of this. Conversely, the farther south and east you the less chance you will have to see meaningful rain. Denver is of course right in the middle, but will likely see less of whatever happens.
There are still some details to work out on Friday and Friday evening, that sets the stage for what we see this weekend. So while I wouldn't cancel any outdoor plans just yet, I would certainly be coming up with a "Plan B" if I live near Denver and to the north & west. And at the very least, we will all be cooler this weekend... Stay tuned!