First Tornado Warning and Report of the Year
Early Monday evening the state's first tornado warned storm produced the first tornado for the state this year.
This was in far eastern Elbert County, northeast of Kiowa and Southwest of Agate: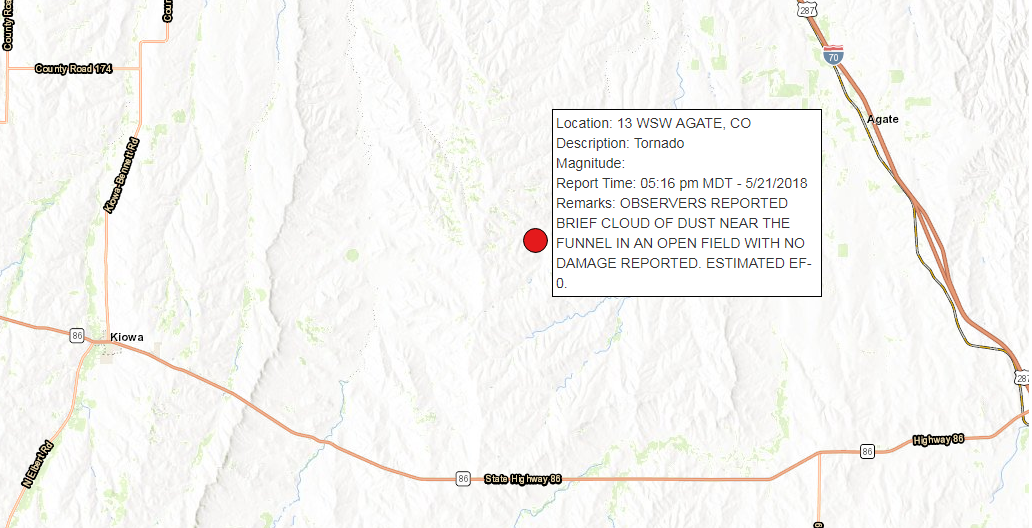 At 5:10 pm the Boulder office issued the tornado warning as rotation became tighter and just as the radar noted a couplet, sure enough, a tornado was spotted.
Well, at least a funnel cloud was spotted with associated dust swirl at the ground level. It was later determined that the witness account matched radar and it was determined to be a tornado.
No damage from said tornado was reported. However, some reports of wind damage received in the general area.
And as quickly as the rotation tightened, it weakened and the storm showed no sign of tornado production.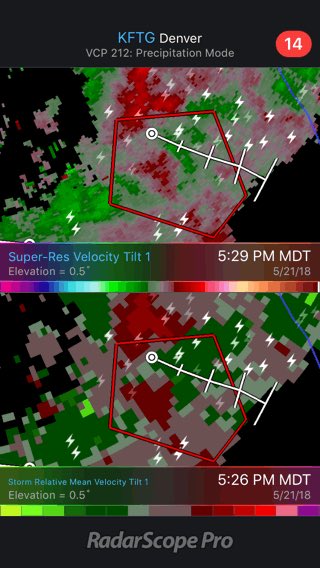 The warning was canceled early as the short-lived pulse storm continued to weaken.
In an average year, Colorado may see 40+ tornadoes. Last year, the number of reports was roughly half the average.