Quiet weather remains following a week of record heat for Denver, however, there is a cooler outlook late this week and for the week following. Note that we are saying cooler, not colder.
Just a quick mention of Denver's record heat: Monday, Tuesday, Thursday, Friday and Saturday tied or set new record highs. Sunday, today, may also set a record high. While we 'baked' the weather pattern was clearly more active to our east with the arrival of Hurricane Florence, where dangerous flooding continues to unfold.
Let's pick up with this animation showing the surface features to expect this workweek (Monday morning to Sunday morning) across the country:
Notably, Florence continues to impact the eastern United States. Meanwhile, a surface low develops within our region and that will improve rain chances across the High Plains, and give Colorado a very brief chance of rainfall for some areas.
Inspecting the total precipitation you can see that Colorado is mostly dry this week. The only hope for us to catch heavier precipitation, like that near the panhandles or High Plains, is if the surface low feature dramatically changes its position which is not likely.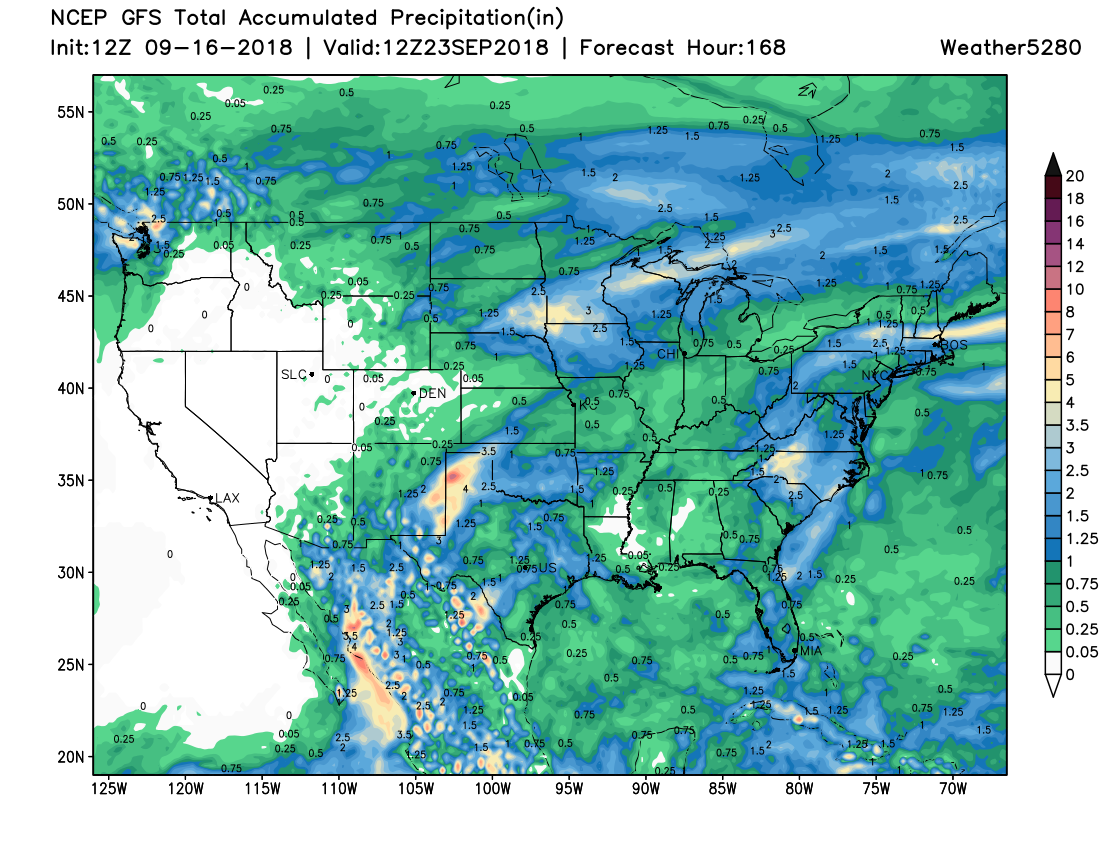 With a mostly dry outlook this week, let's turn to the other impact of that surface low to develop nearby and that impact is to our temperatures.
Watching this animation showing temperatures warmer and colder than the seasonal average, things appear warm (hotter colors) for much of the week. Let your attention shift to the colder colors, showing cooler than average temperatures, from southern Canada moving into our area and the High Plains late this week.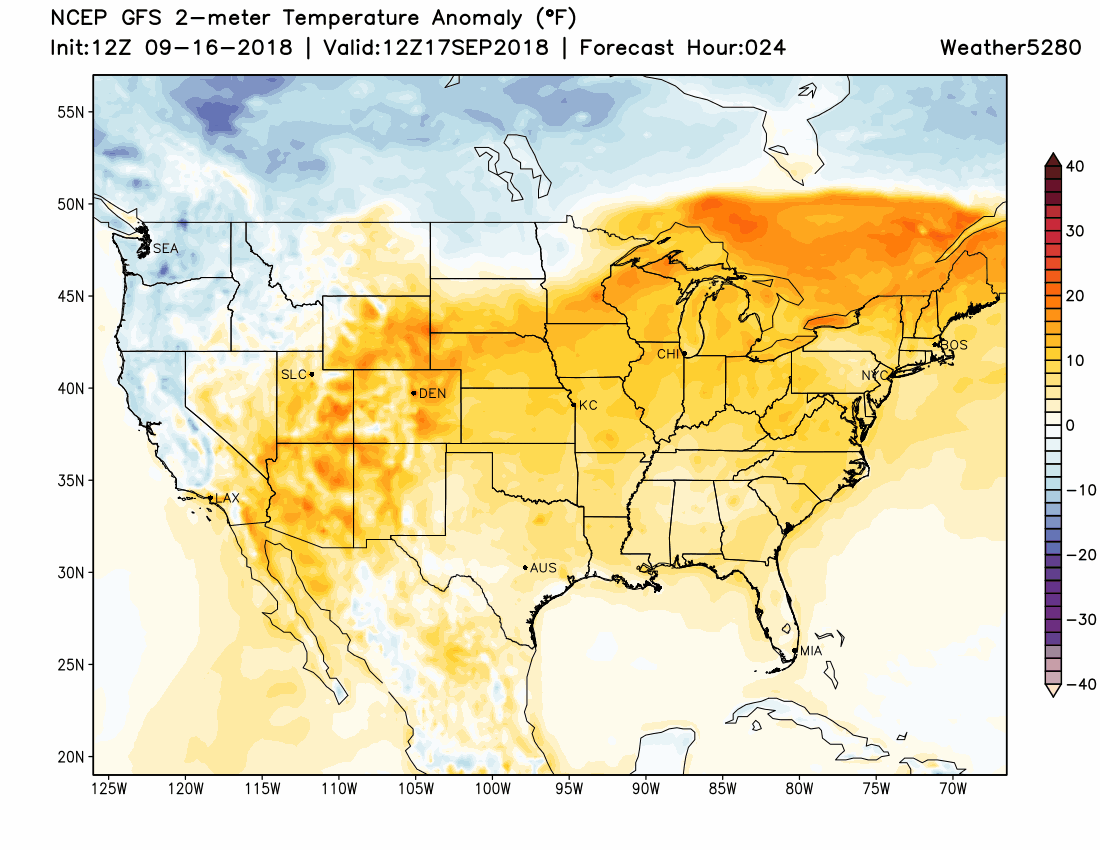 Focusing now on the metro area, here is a planner for the week based on the GFS model. Visibility takes a slight dive later this week, which will coincide with some cloud cover, meanwhile, temperatures do cool some - 70s - by late this week and will likely fluctuate in the 70s/80s thereafter. As far as precipitation, not too likely to have anything measurable for the city as it appears in the weekend's model data. We do see the 500mb heights dropping a bit and that goes along with our surface low developing, however, that troughing is more significant to the east and hence the much higher impact for our neighboring states.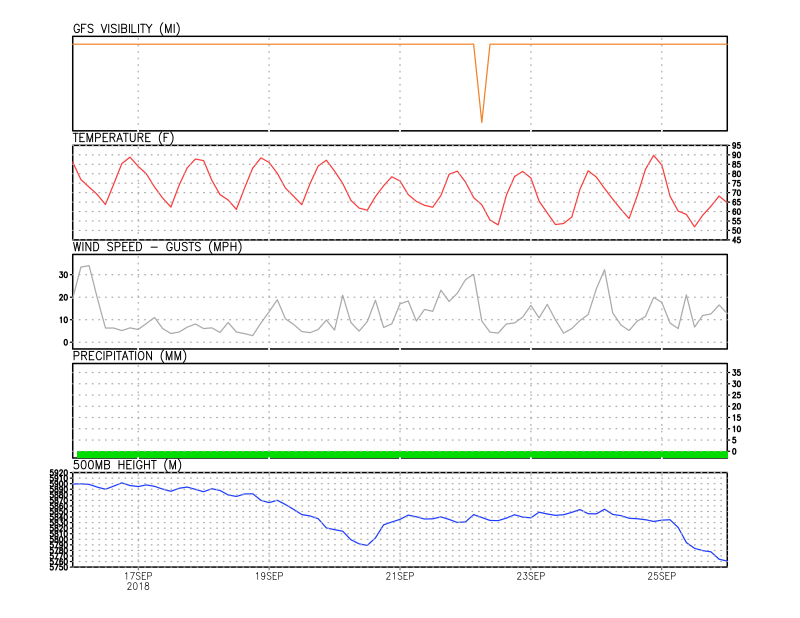 Going back to the record heat for a moment, records for the upcoming week are in the middle 90s and yet the GFS forecast calls for highs within 5 to 7 degrees of those through midweek. It appears the record heat has subsided for a few days, and obviously, there is that coolness that arrives on the 20th lasting through the 23rd.
Of course, we will update you on any impacts that could change as a result of that low-pressure area's development, but as mentioned it isn't likely to change much or our local outlook. If anything, we would love to see this precipitation map for Colorado look more colorful for the week, time will tell but we aren't holding our breath just yet.