On tap, another week with temperature swings and hit and miss precipitation chances. We aren't likely, however, to see the temperature swing of last week which was from 79°F to 29°F between hottest and coldest temperatures recorded over the week. This week overall will be a cooler one.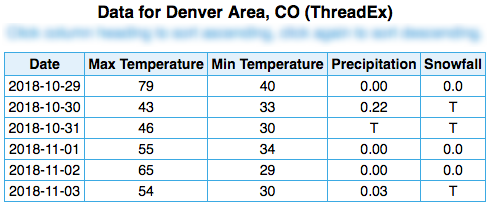 We may, however, see a similar precipitation total for the week by the time we post next week's SOTA. Why do we italicize may? You'll see.
Let's begin with a 'top-down approach.' Here is the middle of the atmosphere projected by the GFS model through next Saturday. During the 8th and 9th, a weak wave (shallow trough) passes over the state. Meanwhile, a strong system will persist over eastern Canada for much of the period and a quiet high-pressure system over the eastern Pacific near California surrounding Colorado: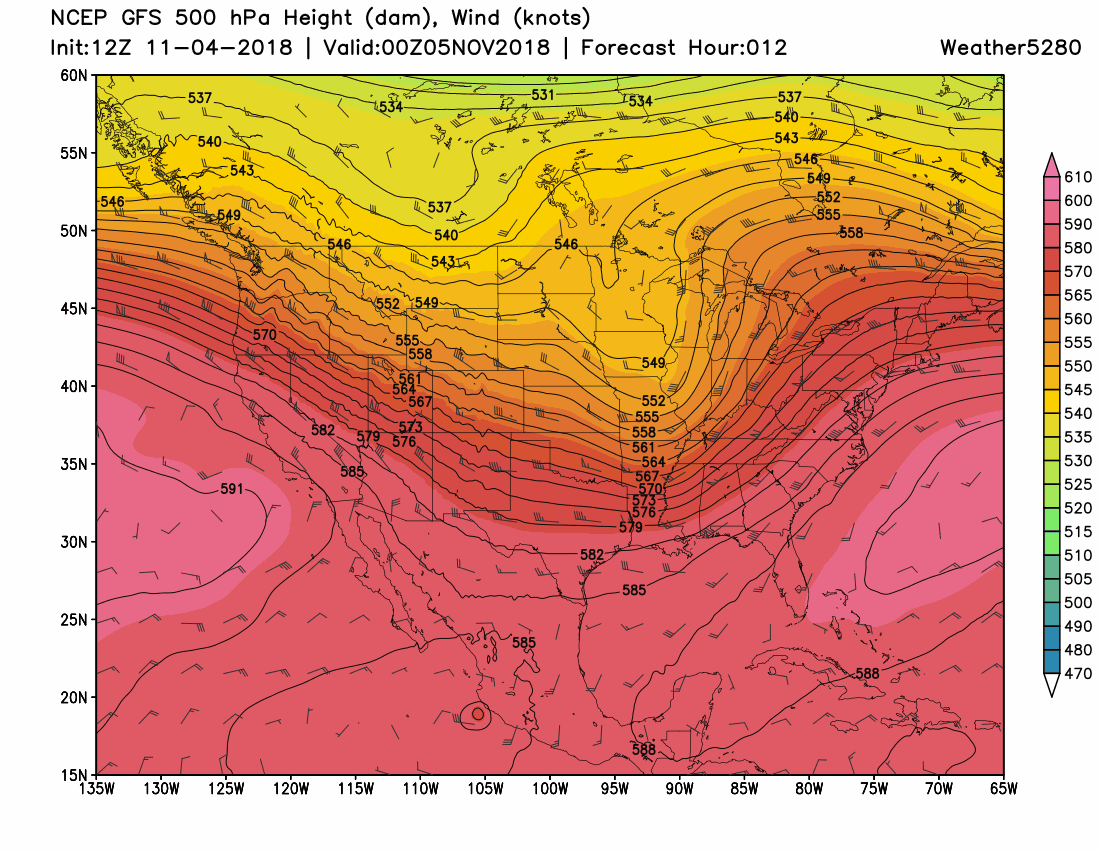 That wave mid-to-late week may provide us with some rain and snow. (There's that may again).
Here is a snapshot in time of Thursday morning, the 8th, showing three models –– the American, European, and Canadian –– and their projections of how the middle atmosphere may appear with that weak system passing through. There are differences between those three models (top row is considered each model's "best guess" and the bottom row is the models' average of potential scenarios) but those differences are subtle: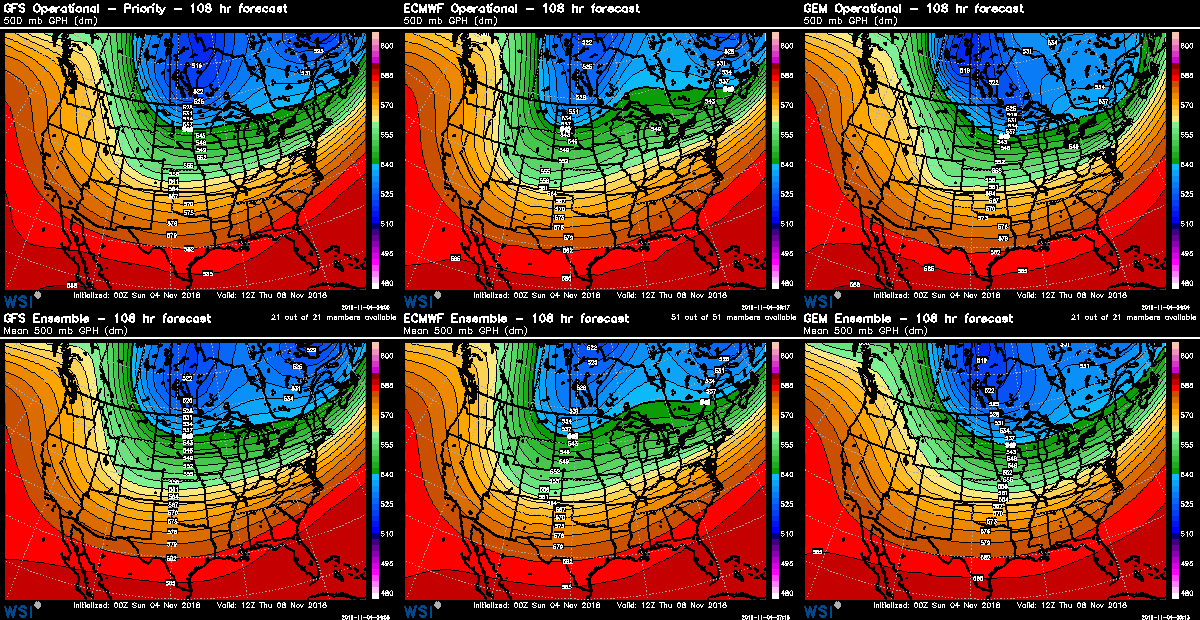 Subtlety, in this case, may translate into anything but subtle; decent rain and snow versus nothing for the week.
As we see it, there will be enough energy swinging through to bring rain and snow to the state later this week. Yes, rain and snow chances as temperatures aren't all that cold, at least initially.
Speaking of which, let's drop down into the lower atmosphere to see what temperatures may do.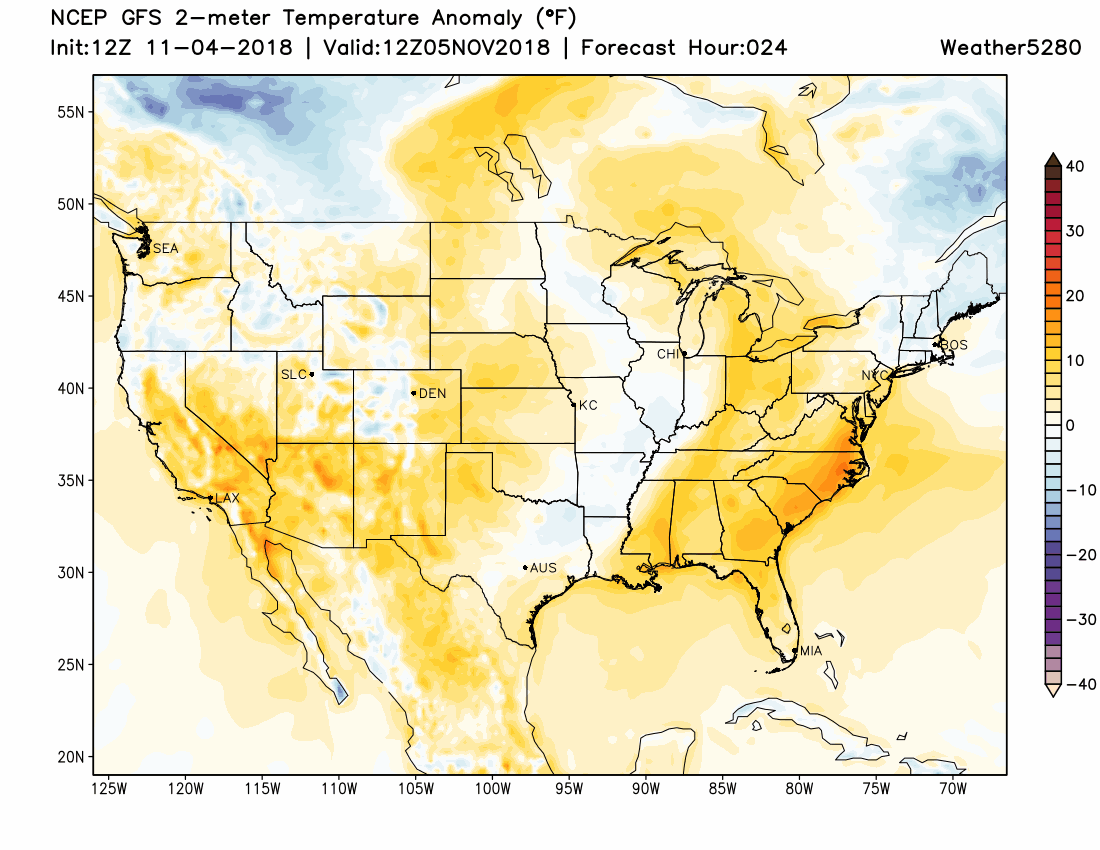 Compared to average temperatures, this projection shows colder than average air in Canada spilling into the region and eastward this week. The coldest of which will stay northeast of Colorado but we will have a temperature impact rolling in with the system for later this week.
Let's look at daily impact here, mostly focusing on this system to pass through.
Most probable daily highs and lows are shown here: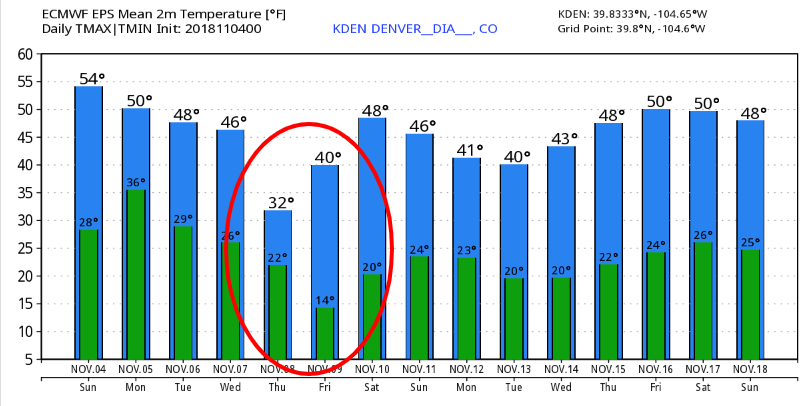 Most probable total precipitation is shown here: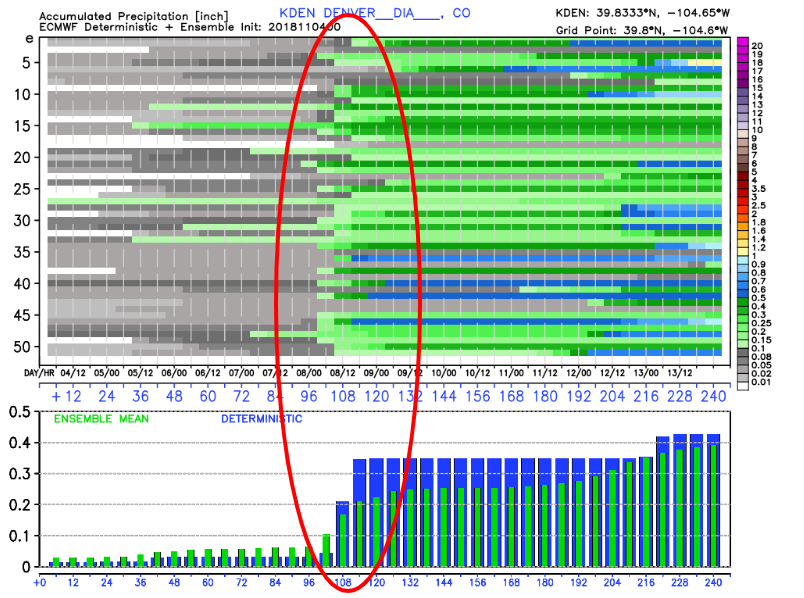 Most probable snowfall is shown here: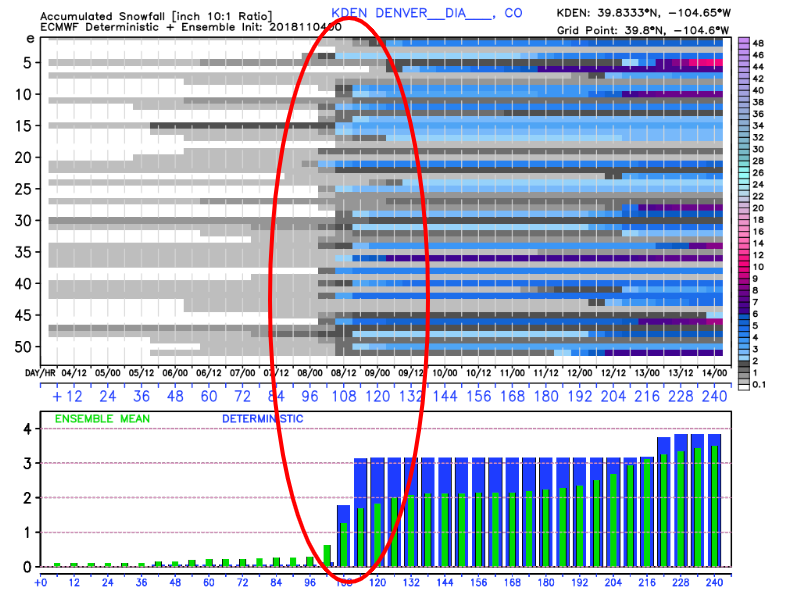 So, we have a system: check, we have a chance of rain and snow: check, we have colder air moving in: check, we have certainty as to extent of the impact: uncheck.
We will have to revisit the total impact as we head into the week and work to resolve the ultimate path of the incoming system. A subtle shift to the northeast will take away some of the cold and likely the rain and snow as well.
Will we see that shift? It's possible, as we do anticipate a changes to the outlook over the coming days, which is why we will update you all this week before the system moves through. The data suggests a shift northeast may indeed be likely, and that will limit what we see locally. Our hope is the data is wrong, and the projections presented in this SOTA pan out as we need the moisture. As we've discussed recently on Weather5280 Insider, the tendency will be a drier than average pattern this November and early winter, so any systems that do swing though, we really need to materialize.