Monday AM Update: Afternoon Snow Showers Possible
A quick update this morning to just take a peek at the morning model runs for today's snow chances.
If you live in Colorado Springs or the Boulder area you're likely feeling quite a bit more wintry this morning than the rest of us. The greater Denver area once again largely missed on the snow Sunday evening. Boulder picked up about 2" in spots, while DIA recorded just a trace of snow. At our station south of downtown Denver we recorded 0.00" of snow yesterday.
We're likely to see a few more flurries and snow showers develop today with light upslope in place and the cold temperatures locked in. Again, not expecting much in the way of accumulation for most locales... though a spotty inch or so can't be ruled out. Both the HRRR and 3km NAM models this morning are favoring the Palmer Divide for the best chance to see that light accumulation this afternoon and evening: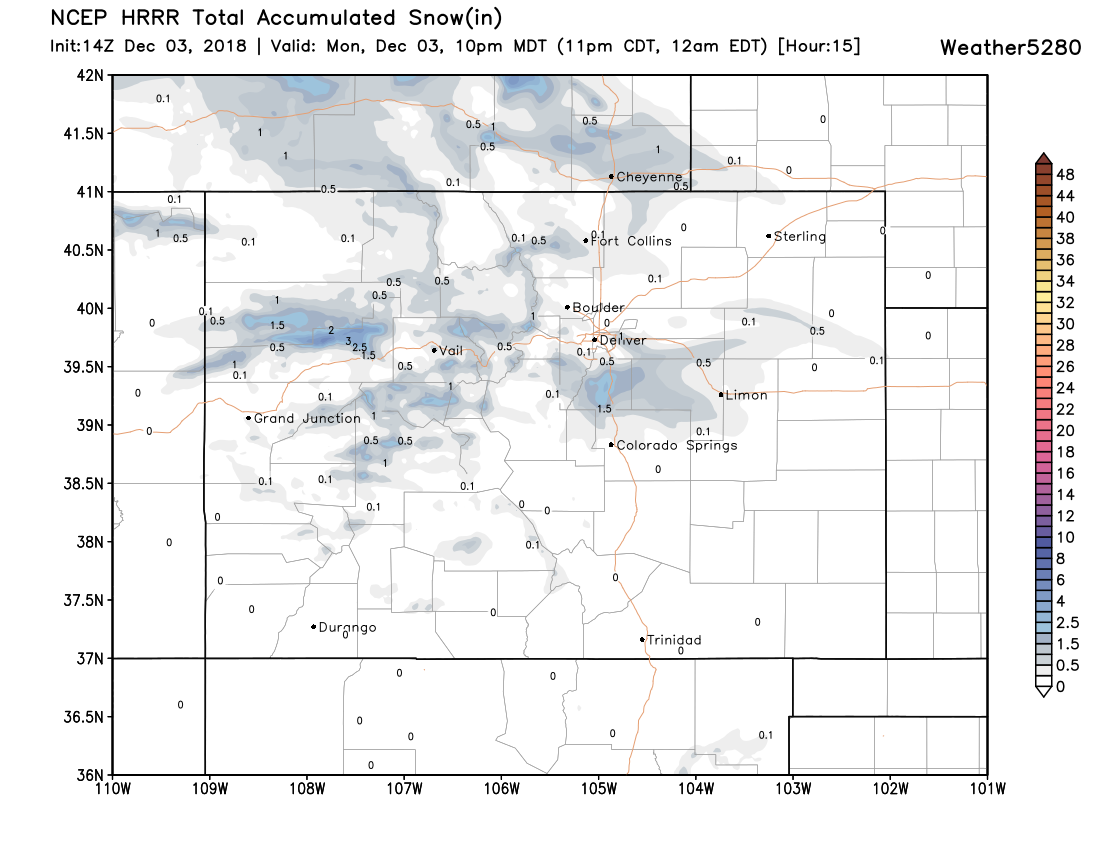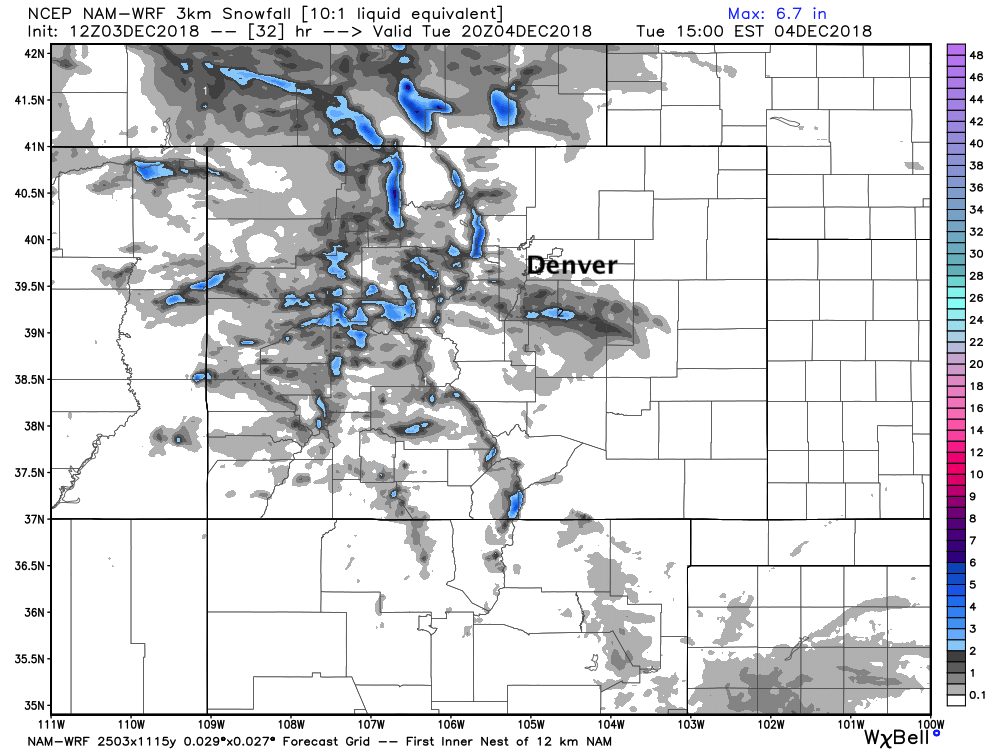 Not a big deal by any means, but timing could mean some pockets of snow for your evening commute.
Temperatures will be chilly too. Look for highs near freezing, perhaps into the mid 30s in a few areas today, with overnight lows tonight in the single digits and teens across northeast Colorado.
Drive safe, and let us know if you see any snow today!