We've been begrudgingly keeping an eye on the weather since our last update, just in case anything might change. For Front Range snow lovers, it appears nothing will. Heavy snow and wind will make travel treacherous across the far eastern plains later today, tonight, and Thursday, but for those living along the I-25 urban corridor it looks like yet another non-event in a long list of non-events.
Winter Storm Warnings and Advisories extend from northeast New Mexico through the Dakotas and Minnesota, with most of the far eastern counties of Colorado included in these alerts: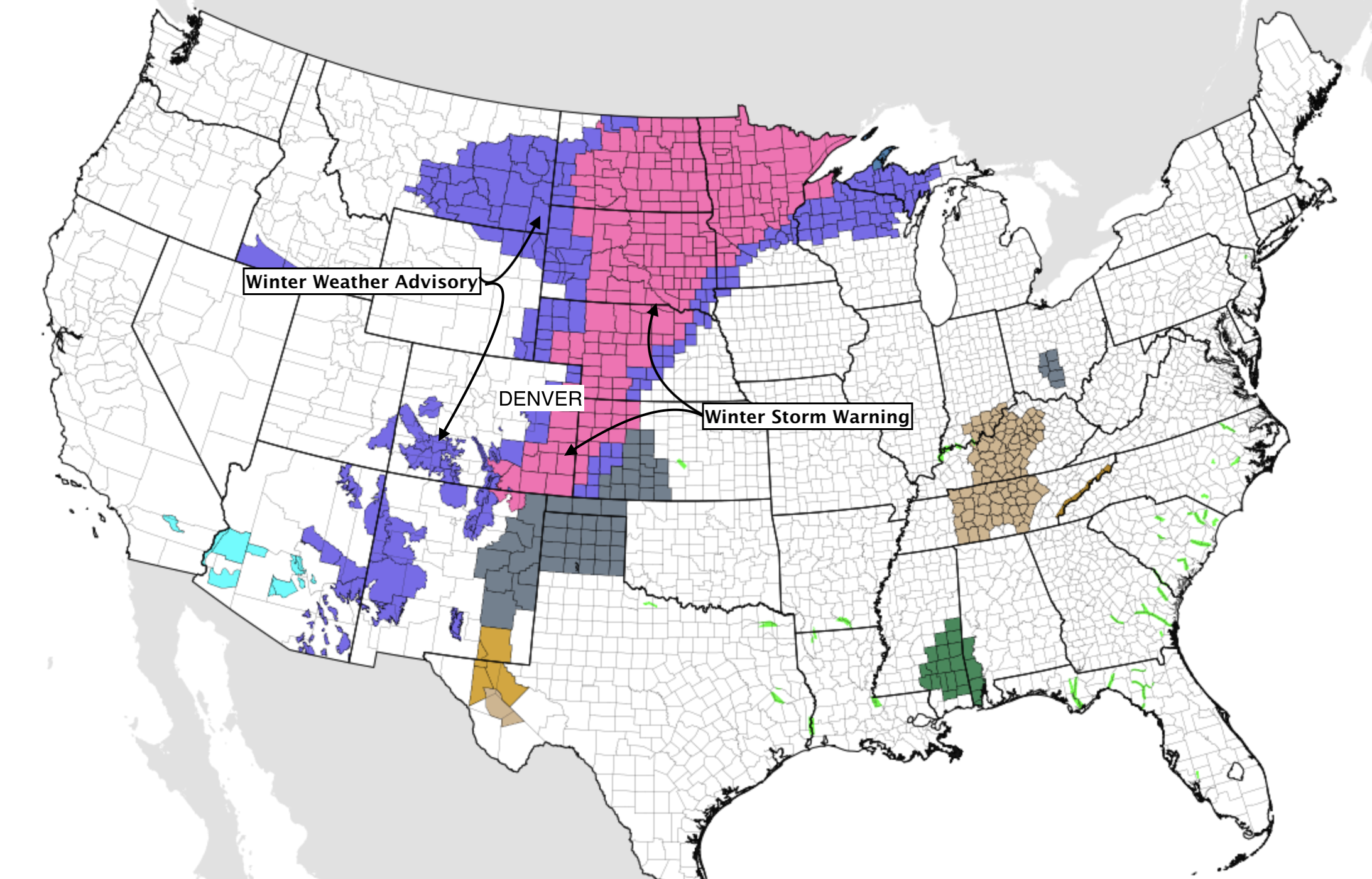 Some models even keep the snow further east than this (western KS instead of far eastern CO), but seems as though we should see some snow west of the state line by tonight and Thursday.
Latest high resolution models still aren't sure. The 3km NAM from last night looked like this: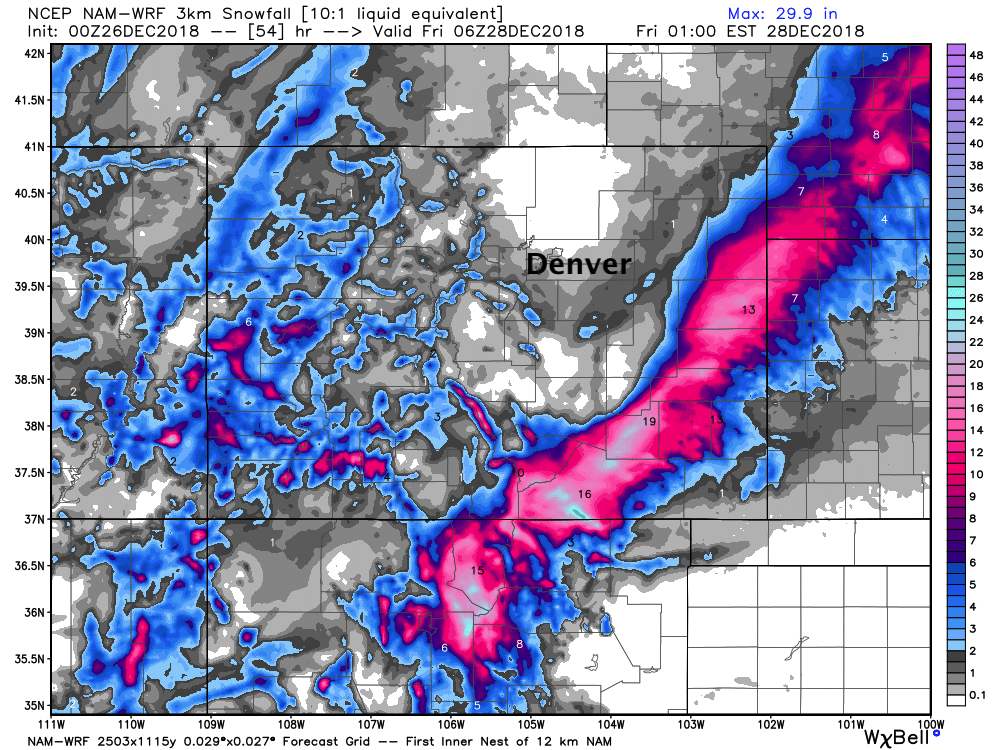 This morning it's moved the entire swath of heavy snow EAST of Colorado...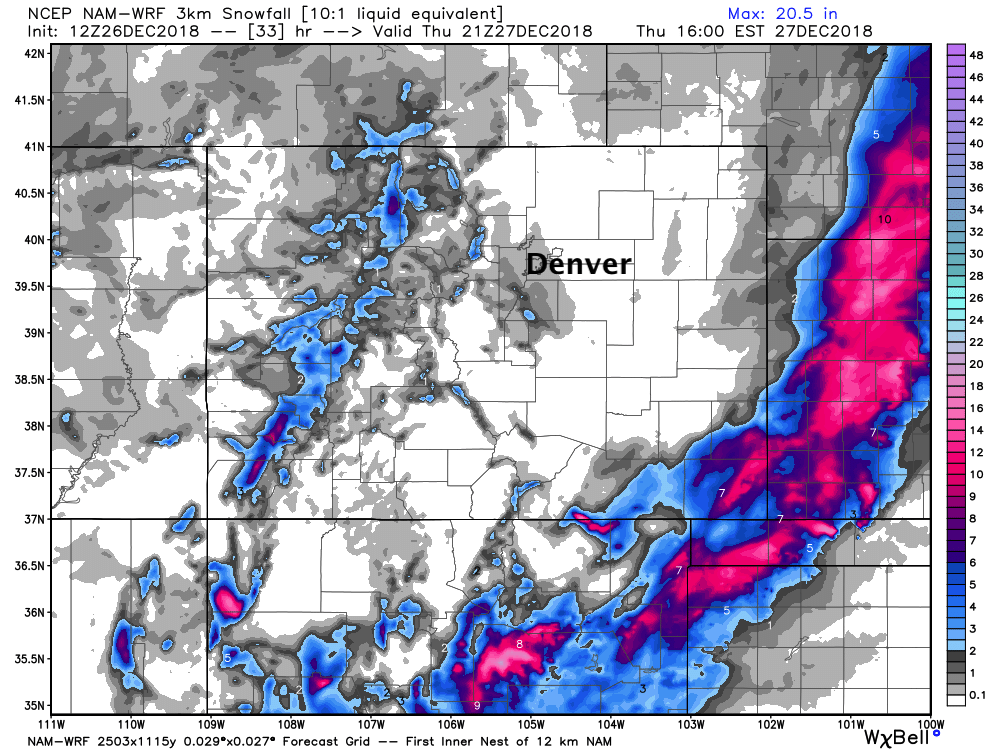 In both instances you see it producing some snow for Denver, the western Palmer, and the Colorado Springs area. In both instances, it's not much.
This morning's GFS keeps the heavier snow in Colorado, and also has a bit more snow for the Palmer and northern Colorado Springs region. I suspect most areas around here will see low-end totals, but the Palmer/COS could squeak out some 1 - 4" totals and I wouldn't be too shocked.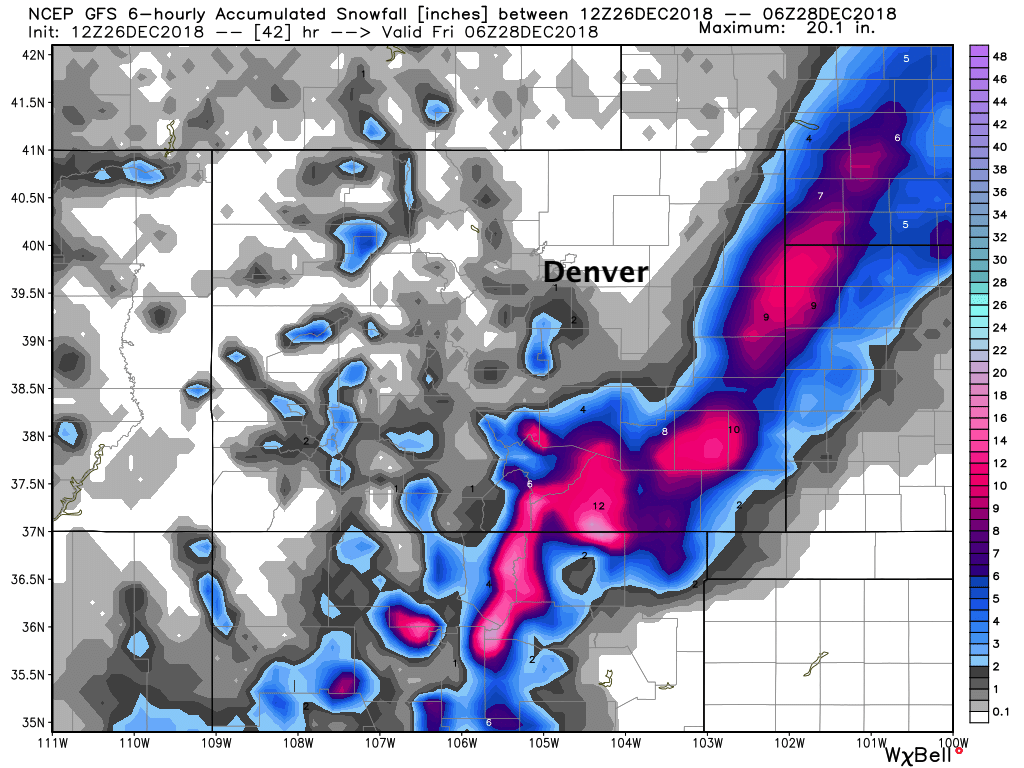 We'll go with a 40 to 60% chance of snow by this afternoon/tonight, but won't be expecting those snow showers to amount to much in Denver. Is a spotty 0.5" to 1.5" possible? I suppose... but I'll bet that doesn't end up in my back yard. North of the city odds for seeing accumulating snow aren't zero, but pretty close to at this point.
Behind the system cold air arrives. Lows tonight for Denver, Colorado Springs, Fort Collins all will be in the teens. Look for highs near or just below freezing in Denver on Thursday, with even colder air for your Friday. MOS guidance has highs in the 20s both Friday and Saturday (Friday being the coldest day of the week), before warming into the 40s by Sunday.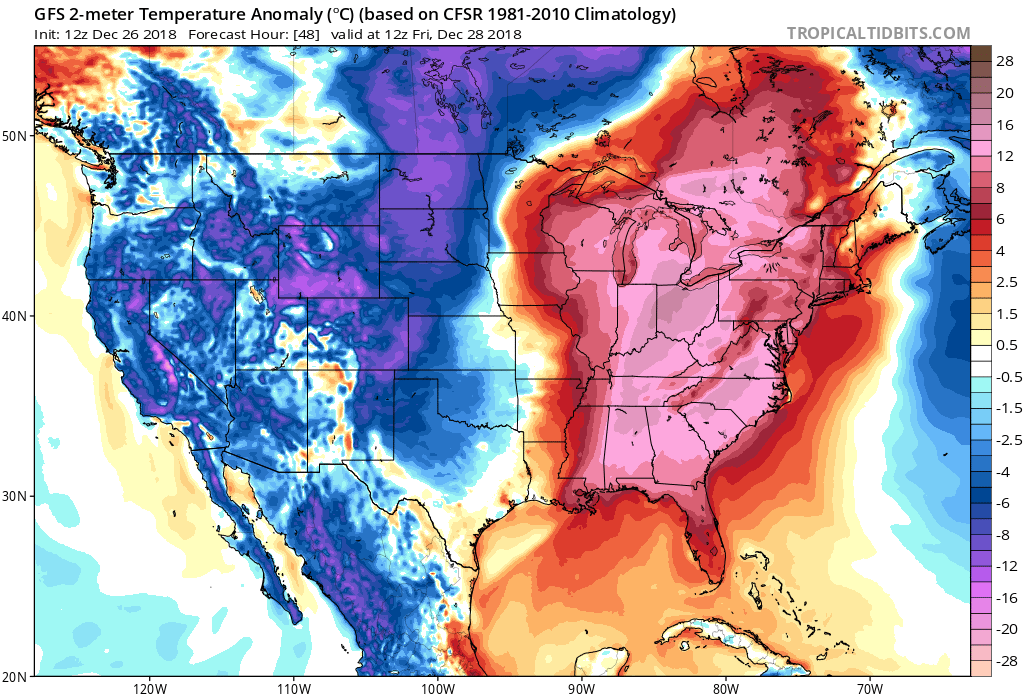 Friday will also feature another chance for snow across the area... right now those chances look to be in the 20 to 30% range with little/no accumulation. Of course, we'll be keeping an eye on things in case that changes.
Not how many of us hoped this week would pan out... but hey, we'll keep faithfully writing about blowing dirt until it finally snows again. We're getting pretty good at it!