Our next weather maker arrives this afternoon to western Colorado and will eventually bring a chance of rain and show showers to eastern Colorado on Friday as well. Heavy mountain snow will be the main story with this system, as impacts east of the mountains look limited.
For totals over the next 72 hours I like this map. Big question might be is if we see a snow burst Friday afternoon/evening deliver localized greater snow totals around the greater Denver area or not.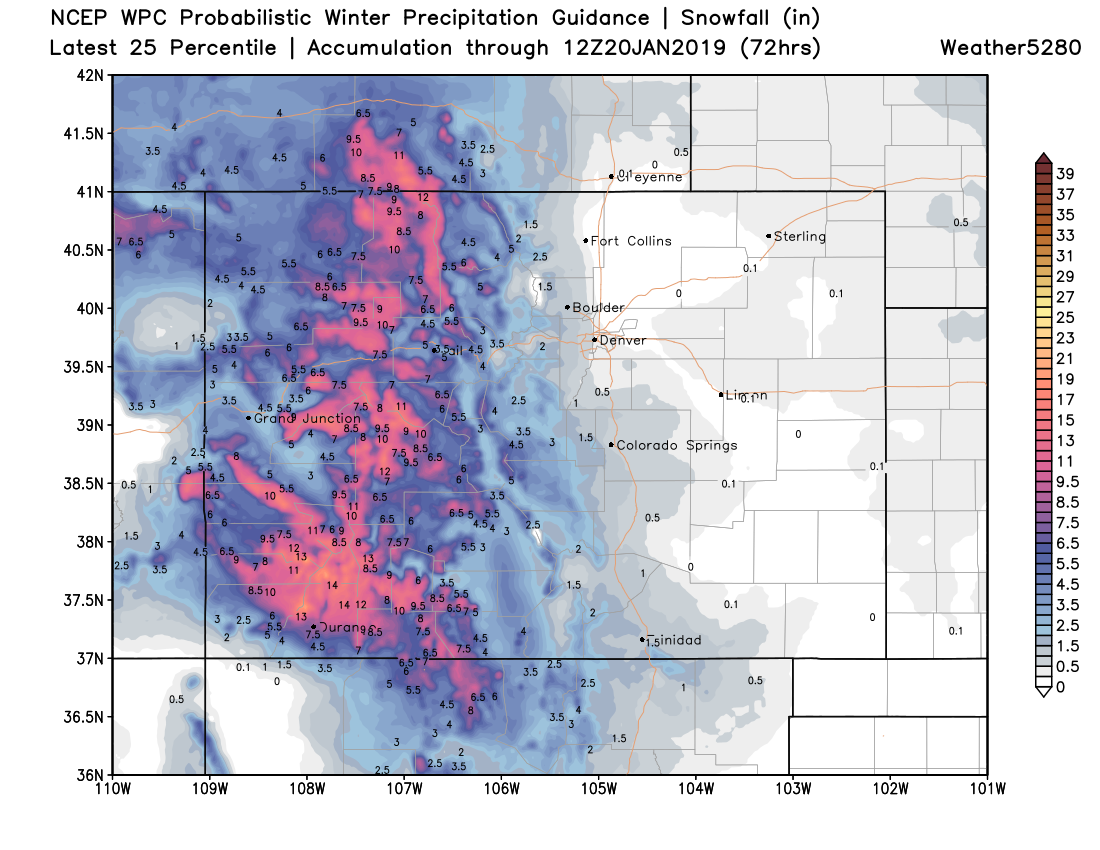 As you can see, great snow again for our mountains but not much to talk about out east. If we see a burst of heavier snow (forecast by most models to move through midday Friday along the urban corridor) the areas in the best position to see a quick accumulation of say 1 - 3" will be those south and southeast of Denver – Castle Rock, Monument, Parker, and Elizabeth. Not "zero odds" of seeing the heavier snow burst move through Denver too –– but certainly not convincing odds either.
If we see snow in Denver on Friday it may not do much. For the second week in a row temperatures won't be all that accommodating for snow (especially accumulating snow) with MOS guidance showing temperatures in the 30s as the precipitation moves through on Friday. With that several models show what moisture we do see in town coming in the form of rain/rain snow mix, with all snow west, south, and southeast of town as you go up just a bit in elevation.
So, for area snow totals we'll go with the following:
Fort Collins: 0 - 1"
Boulder: 0 - 2"
Denver: 0 - 2"
Castle Rock: Trace - 3"
Colorado Springs: 0 - 2"
That's a lot of zeros. Ho-hum.
Once this system clears, the weekend looks quiet. Highs in Denver on Saturday will be in the upper 40s, with mid 50s again forecast for Sunday.
Our next system to watch will come racing through on Monday into Tuesday, with perhaps a slightly better chance for snow across northeast Colorado and along the Front Range. Key word here might be "racing" as like the system blowing through tonight and tomorrow it appears to be moving just too darn fast to get its act together enough to deliver meaningful snow across the urban corridor.
Now, that said... at least where we sit today it looks to hold a least a bit more potential than tomorrow as data indicates we'll have some better upslope in place, a bit more cold air, and that perhaps it'll be overall just a bit more organized before getting east of Colorado Tuesday. In any event, it's likely to produce some VERY windy conditions across the state Monday and Tuesday, which will likely cause travel issues – especially where those winds are accompanied by snow.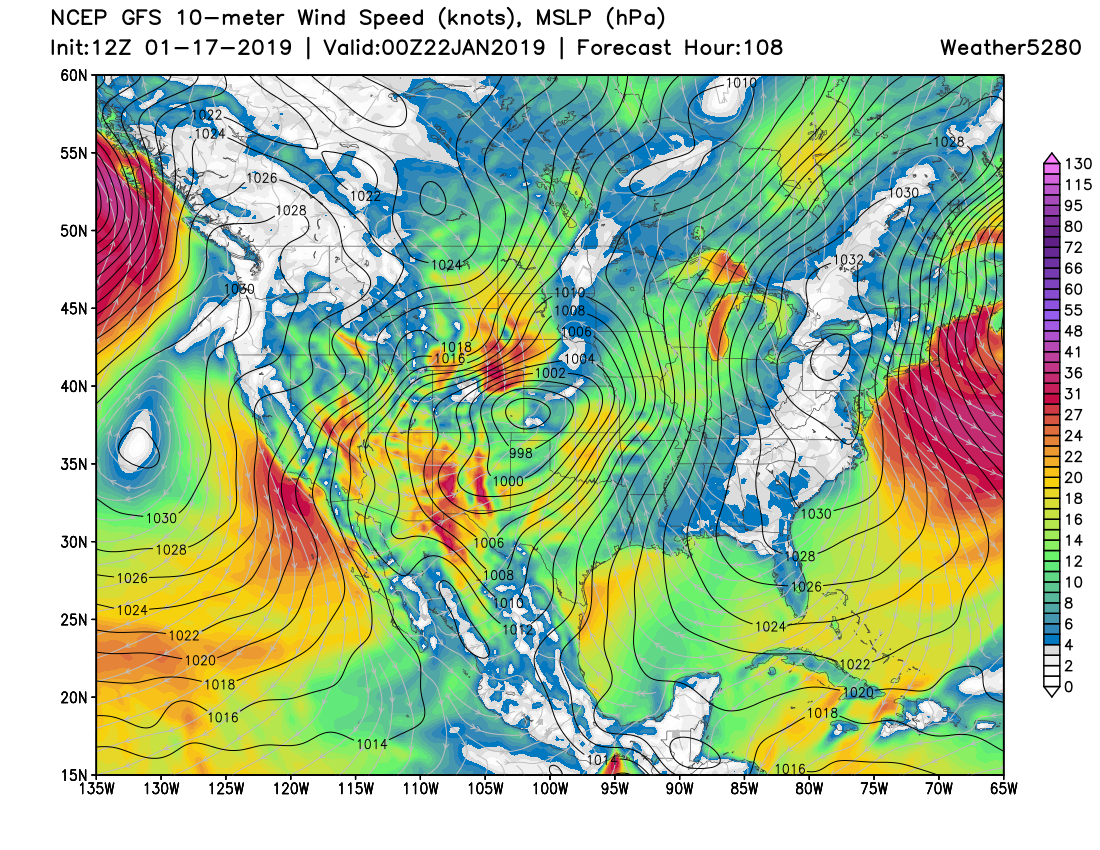 I won't get excited, but I will hope for some snow early next week.
Stay tuned.