I can't tell if the fact this is like the millionth storm in the last three years to come up short in Denver helps or hurts with this forecast bust in the city. I think it hurts.
Almost everything went according to forecast, except for snowfall totals in the immediate metro area. Rapid change from mild to winter? ✅Snow moved into to Denver after 8pm last night, right on time? ✅Heaviest snow fell south and east of the city? ✅Strong winds caused blizzard conditions and closed roads across east-central Colorado this morning? ✅Storm was "a sleeper for someone"? (southern Palmer Divide boomed with more than the 7" forecast in spots!) ✅Denver International Airport did better than downtown for a change of pace (1.3" at the airport through midday)? ✅
Brendan finally got a snow worth writing about in his back yard? 🚫
It's exhausting.
If you live north of I-76 along the I-25 urban corridor the forecast turned out just fine. We had a Trace - 3" then 0 - 2" for these areas with totals ranging from 0 - 1". This really never was the storm for the northern urban corridor, but the question was where that cutoff would be. The 2 - 5" line we had was about 20 miles too far north, with northerly winds really favoring areas south of the metro area, and the initial snow last night shutting off quickly for Denver.
Here are latest interpolated totals. Should look a lot like our forecast aside from the glaring hole over Denver. For those living along the Palmer/northern Colorado Springs metro it's been a pretty great couple of weeks! Areas across Elbert, Douglas, and El Paso counties saw drifts up to 3 feet today from those incredible winds: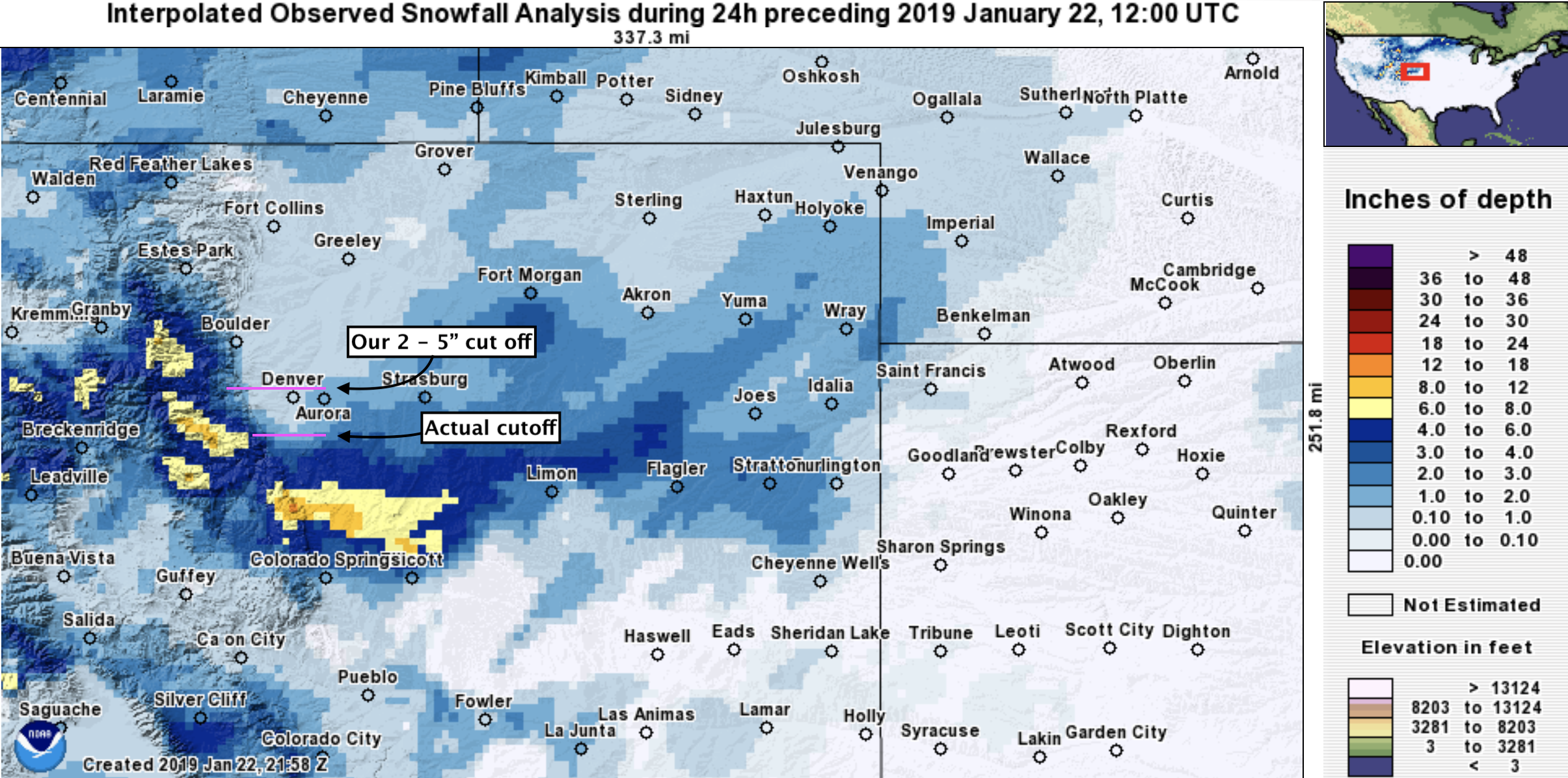 Heres a look at the radar shortly after the initial shot of cold air and snow moved through last night: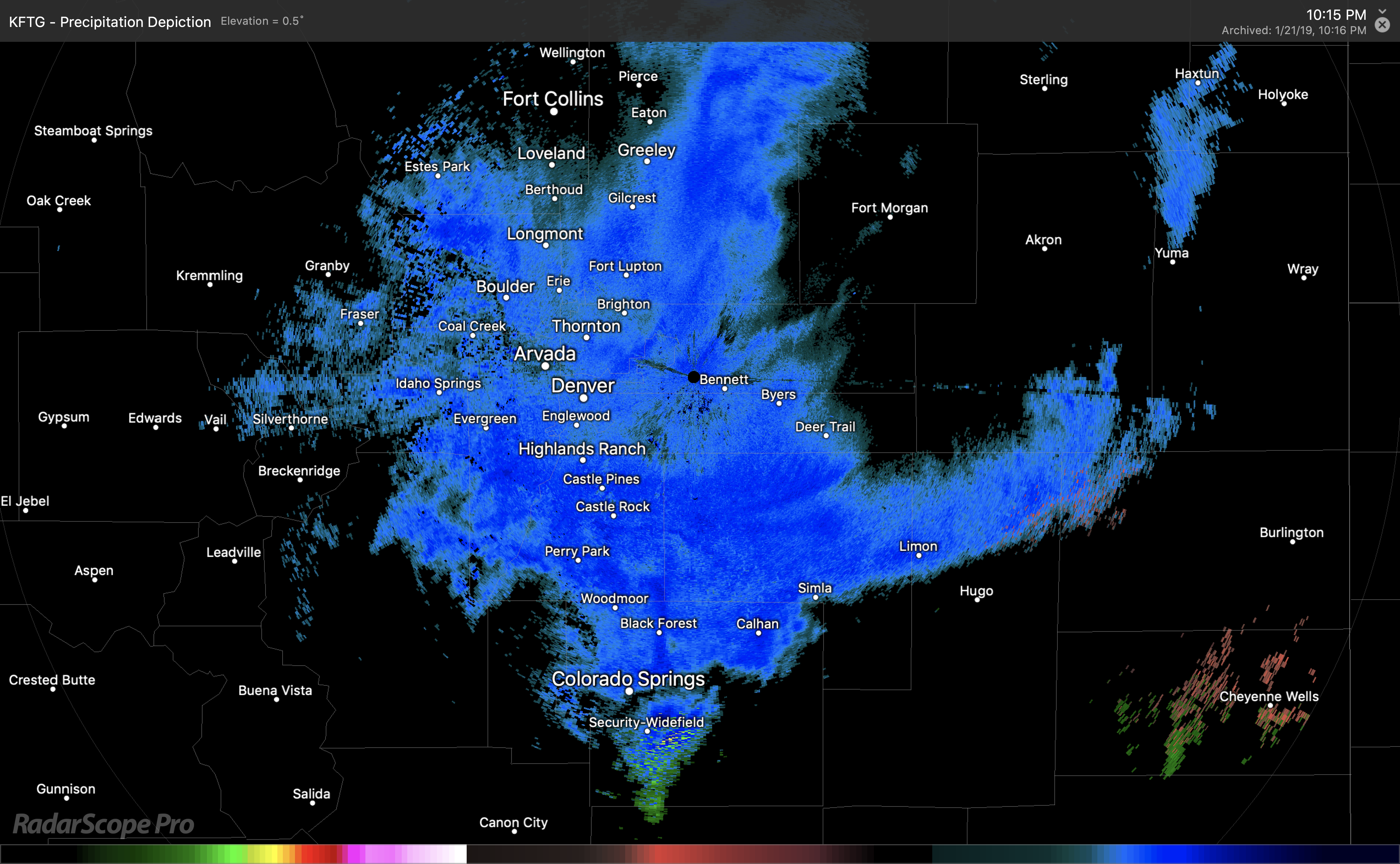 A short time later the winds took a big old bite out of snow production around town: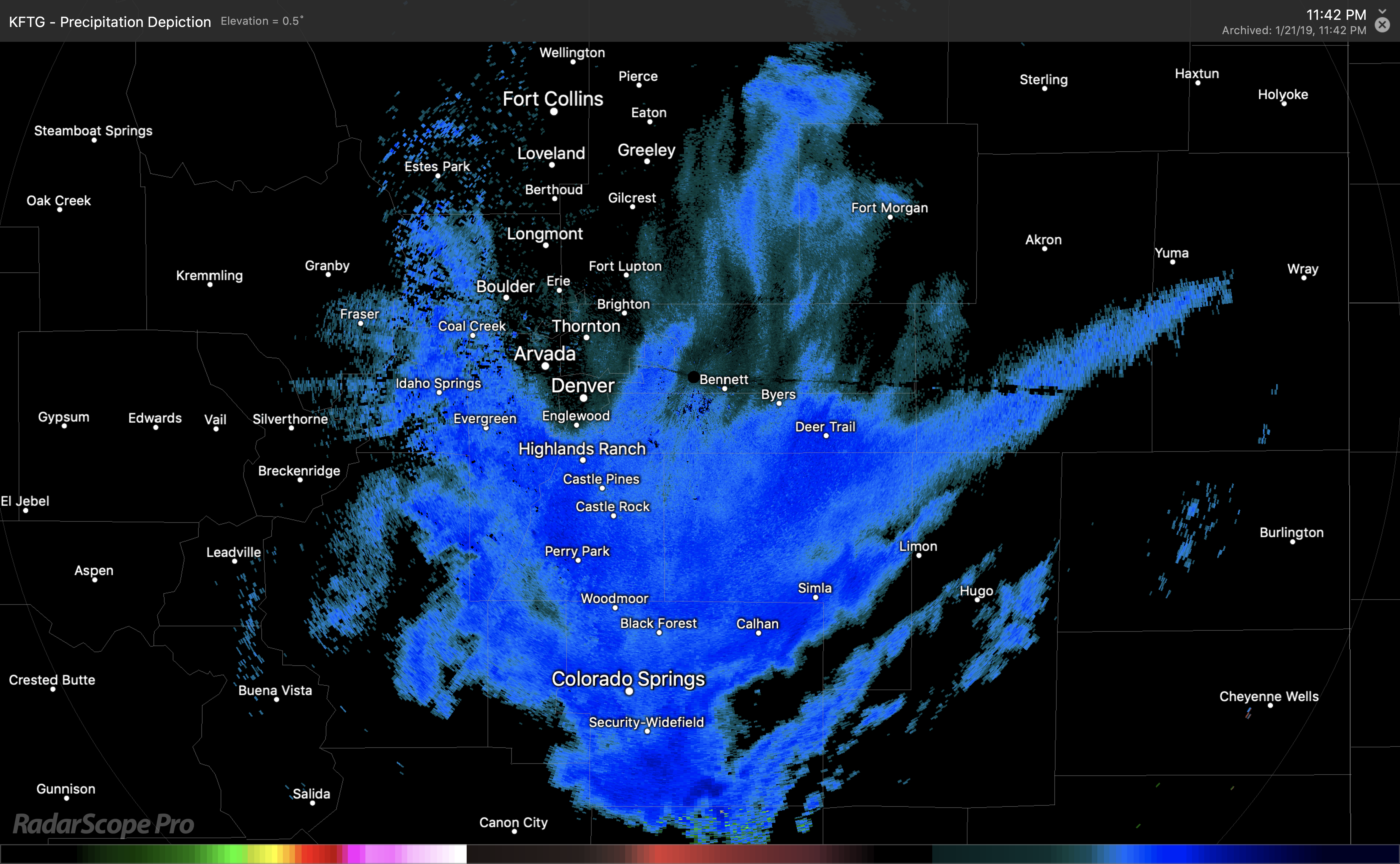 By the time snow filled back in everything was too far east. This is when we saw DIA pick up some accumulation this morning, along with some 1 - 3" totals across eastern Aurora.
Next system to watch comes late Wednesday night into Thursday. Not all that excited about this one either... but could see a band set up during the early morning hours Thursday and deliver a few inches to someone. At this time greatest odds for that occurring appear over the northern metro area, somewhere between Denver and Fort Collins. Here's the latest 12km NAM forecast showing that snow peeling off the mountains and spreading over the Plains: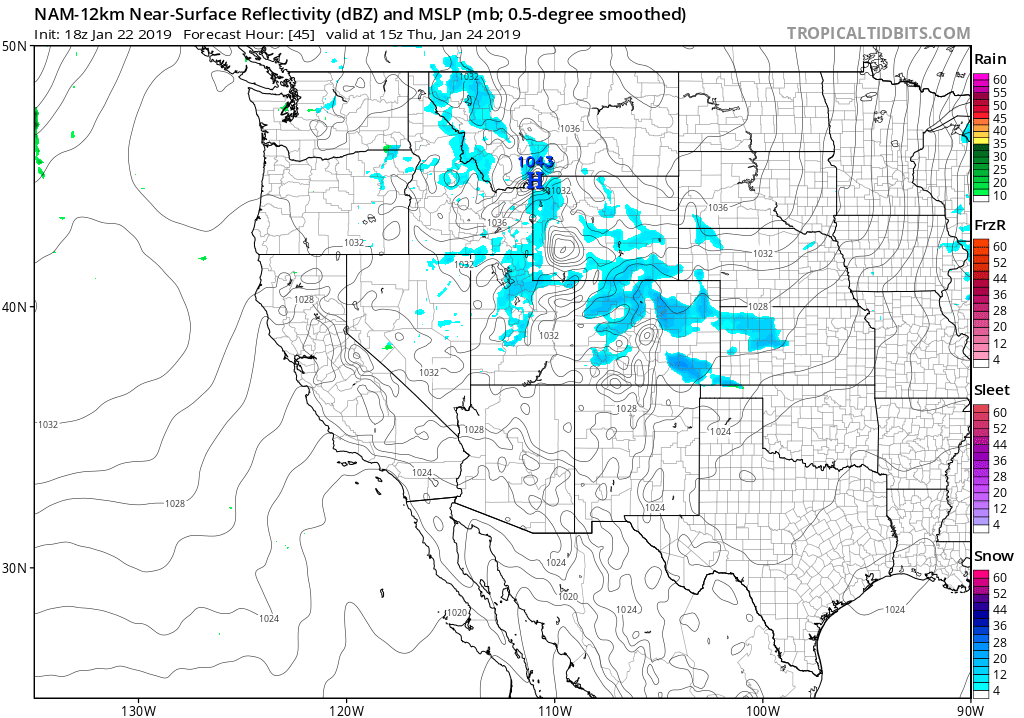 For now we'll just keep temperatures chilly (lows near 20 Wednesday night and in the low 30s on Thursday) with that chance of light snow. Let's touch base on things in the morning and see how things look for where we may or may not see some accumulation with this event. One thing looks certain, it doesn't look nearly as wild as what we saw across Elbert, El Paso, and Douglas county this morning.