Thursday's snow finally included more communities along the northern urban corridor, and with exception of its timing during the morning rush, turned out to be a pretty nice event for most areas.
We picked up 2" of snow at our station in Denver. Surrounding areas mostly saw between 1 - 3" of snow –– mainly within forecast boundaries –– though a few locations picked up ~4" of snow, especially those tucked against the foothills. Fort Collins south to Castle Rock did best, as well as points east of the greater metro area: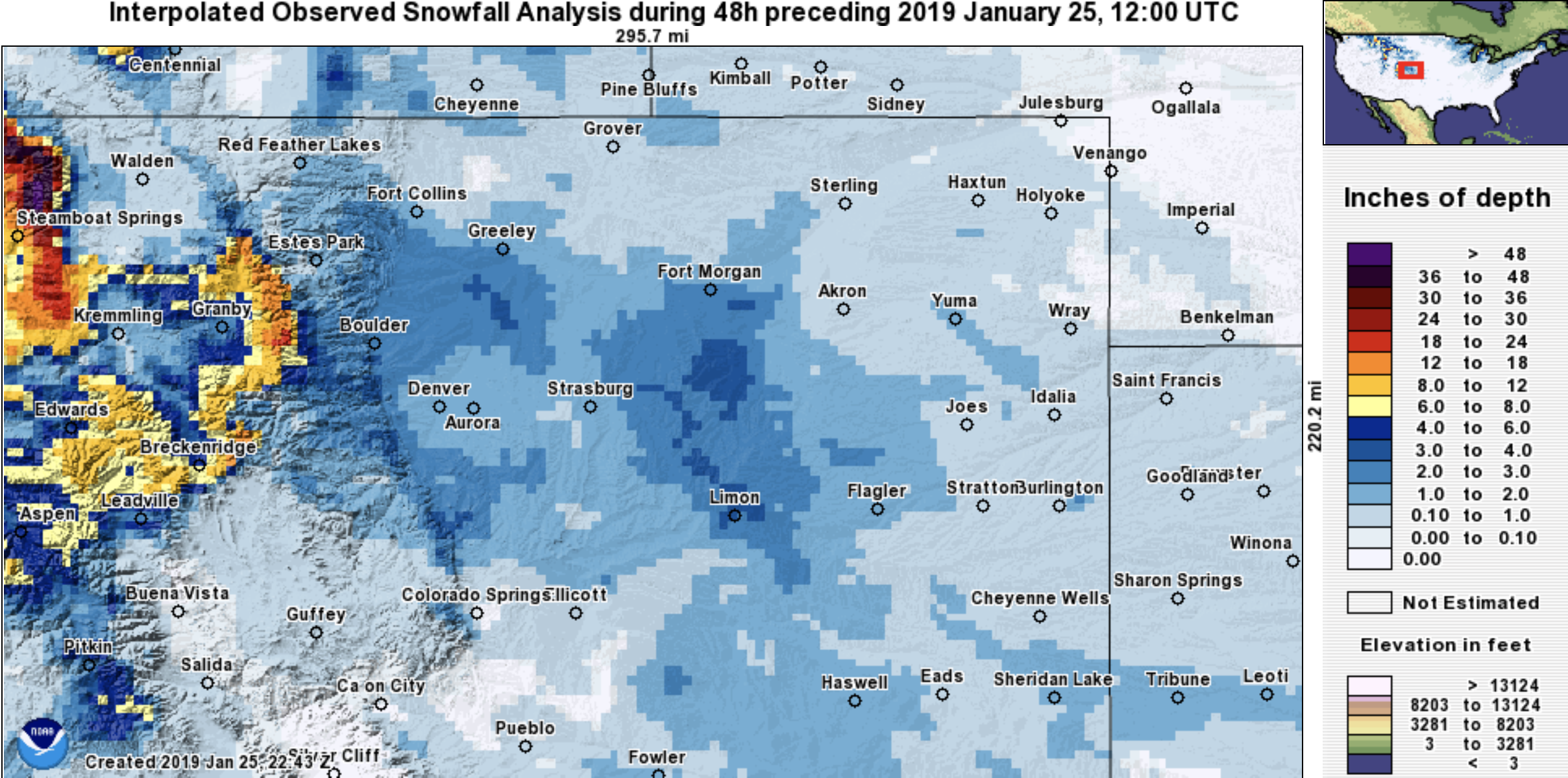 A look ahead to the weekend shows mild temperatures and mostly dry conditions across the plains. MOS guidances has highs in the 40s for Denver on Saturday, and climbing into the 50s for Sunday. The GEFS ensemble package would agree with this: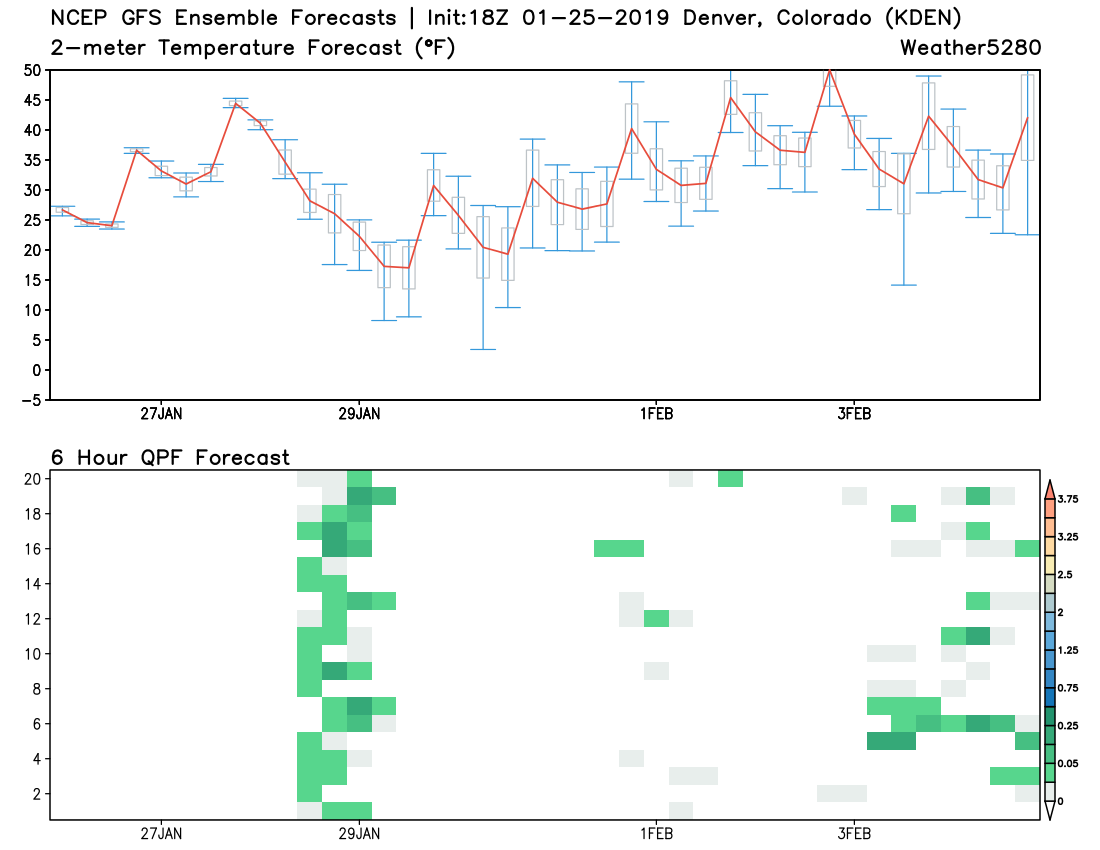 The next change arrives Sunday night as a large arctic airmass that will bring frigid temperatures to the Great Lakes and much of the Eastern United States by the middle of next week will back into Colorado Sunday through Tuesday as it drops south.
Look for highs Monday to be considerably colder, with overnight lows into Tuesday morning perhaps dropping into the single digits or colder –– especially across the Northeast Plains.
This push of cold air will bring at least a chance of light snow across the urban corridor and Front Range by late Sunday night into Monday. Right now totals do not look all that impressive, with greatest chance to see accumulation lining up to be west of I-25. Here's the GFS forecast for Monday morning showing pockets of light snow along the Front Range and that cold air sinking into the state: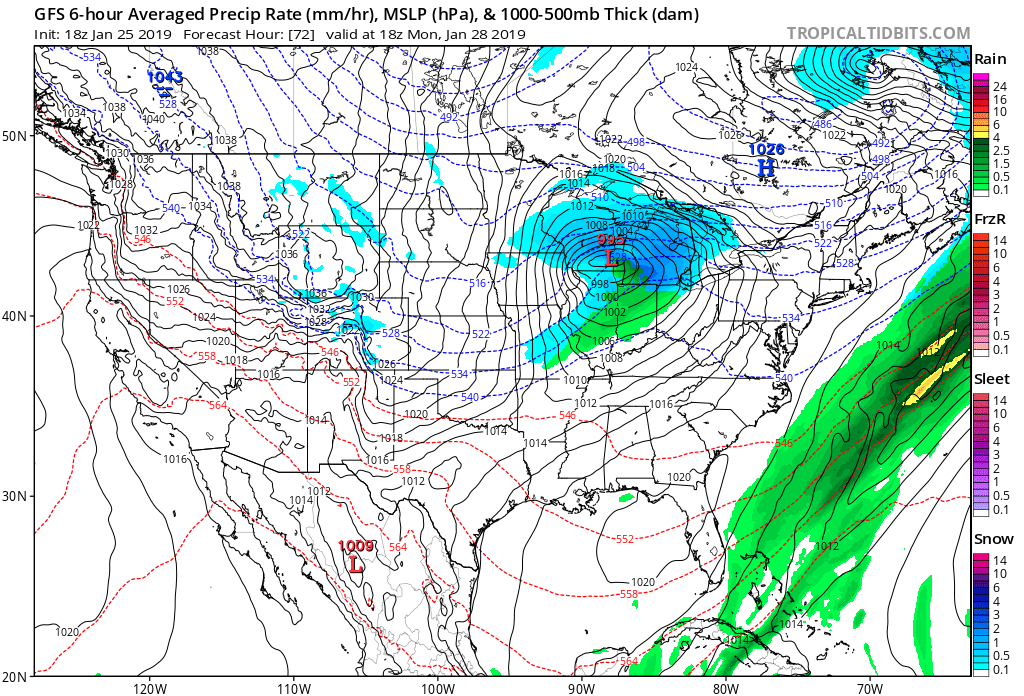 A quick look at our gamblers shows that we certainly could add to our monthly totals Monday, with roughly 50% odds we see upwards of 2" of snow in Denver: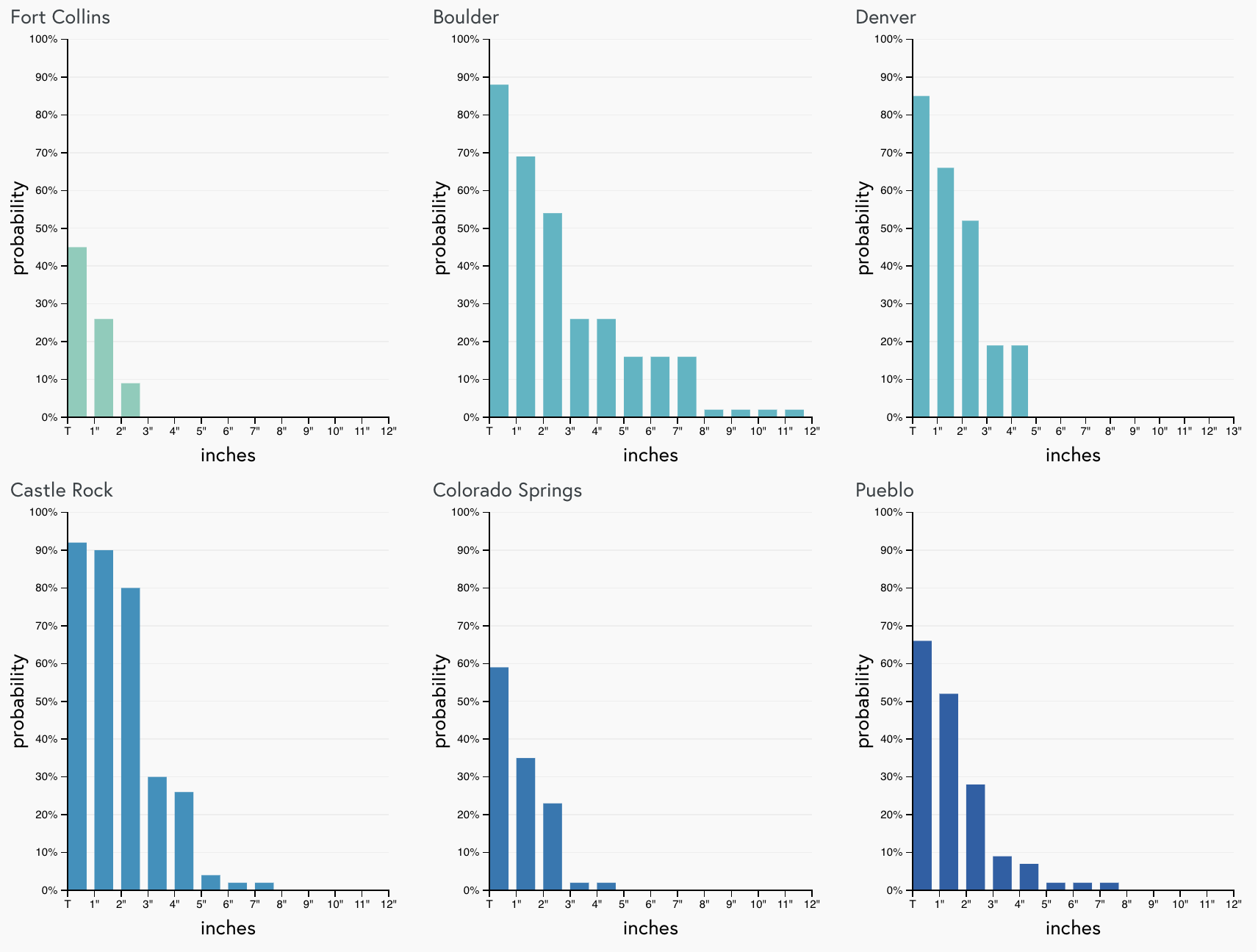 We'll keep an eye on Monday over the weekend and offer a snowfall forecast as we get closer. Enjoy the weekend, and stay tuned!