Officially, another exquisite forecast from us as Denver's official snowfall for today will be logged for eternity as a rather unremarkable 1.3", neatly within our 1 - 4" range issued yesterday.
Of course... Denver's official records are kept at Denver International Airport, and for the city proper and for many of the surrounding suburbs this morning's snow was a completely different story. Our station on the south side of downtown Denver picked up 6.8" of snow –– by far the biggest snow of the season, and a huge forecast bust (boom?) to boot!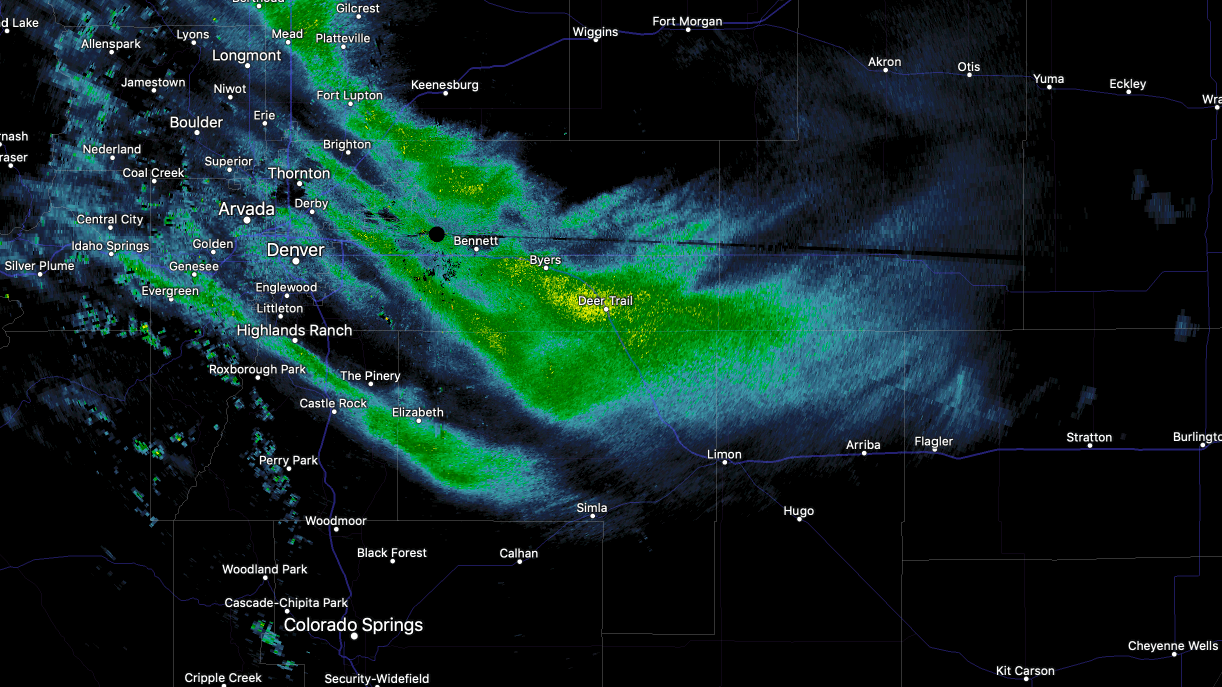 I take some (not much) solace in the fact our 4" forecast was higher than most of the others I saw passing by this morning. In retrospect, after last Thursday's snow I don't know why we weren't more willing to be even more bullish on the forecast than we were.
Models flat our missed it. The Euro tried, but it too even with higher-end ratios didn't have close to a foot of snow across the northern suburbs as what we saw today. The American models were largely dry, with only a few picking up on a band or two of snow today in their runs last night. Here's a reminder of the NAM forecast from yesterday. Granted that's a 10:1 snowfall forecast... but even at 30:1 it would have come up well short in most areas. Its previous run to this one (Sunday afternoon) was completely dry.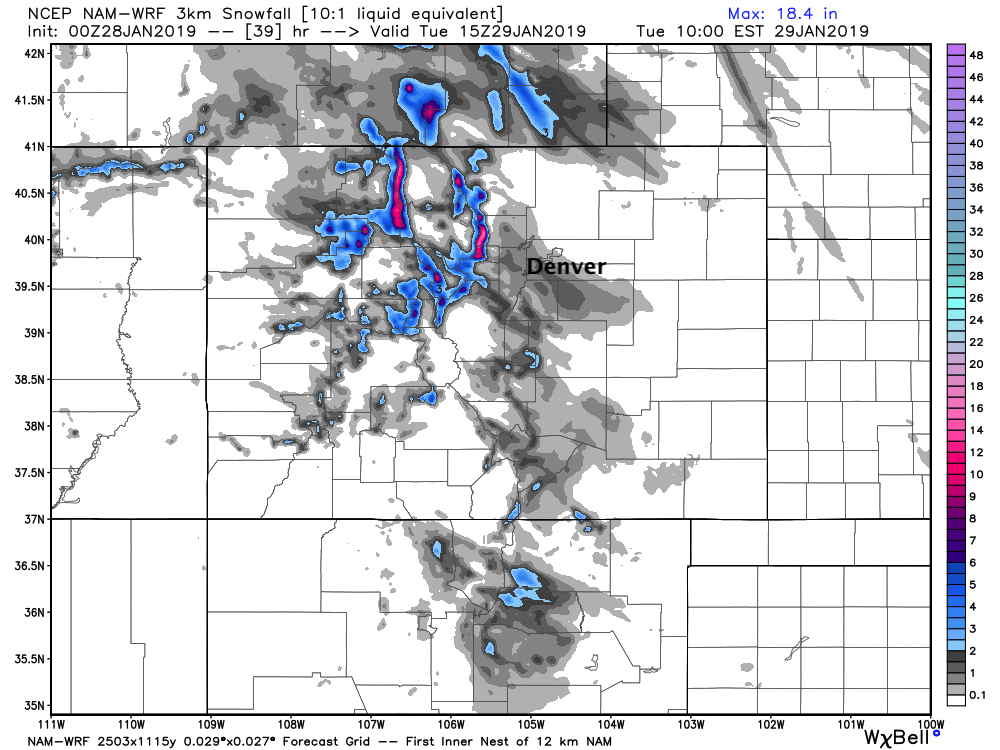 The GFS tried to pick up on what the Euro was laying down last night... but still came up short in each of its last three runs. All produced about 0.1 to 0.2" QPF across the metro area, which we know now to be well, wrong.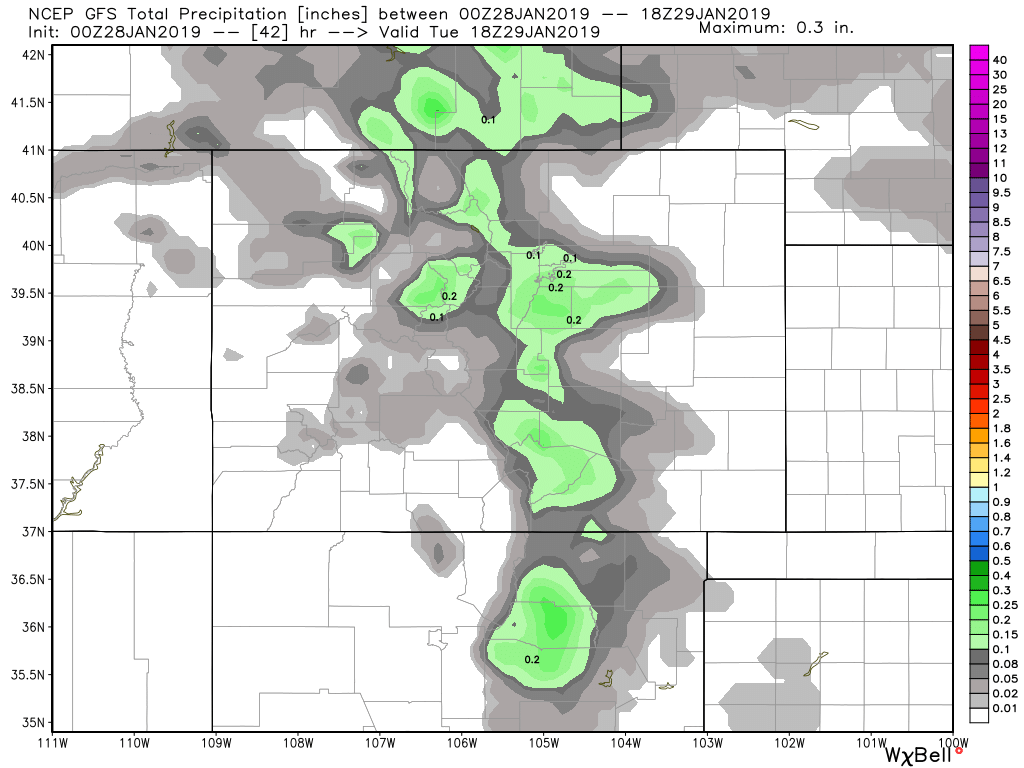 Going the Euro all the way would have been the best forecast, but still maybe not great. It, in addition to our gambler, charts gave us pause yesterday but we resisted the urge to go higher than 4". Not sure I see a scenario looking back that we would have ever gone a high end of 12". Even though we were the bullish ones, we didn't expect this much, even when looking at the probabilities from past storms that appeared similar, this storm would be placed the maximum category for similar events.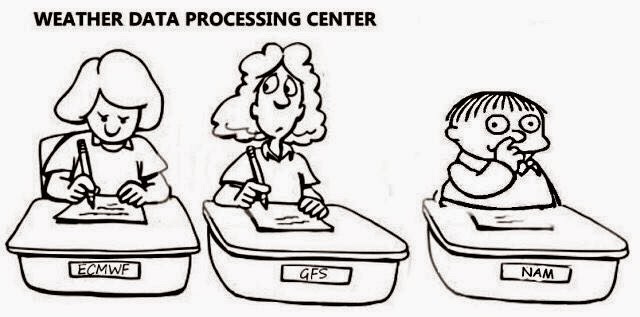 Traffic was an absolute mess this morning. We did hit on this pretty well in yesterday's post. Timing today and last Thursday couldn't have been much worse for the morning commutes. Here's a look at Google's traffic map around 7am this morning: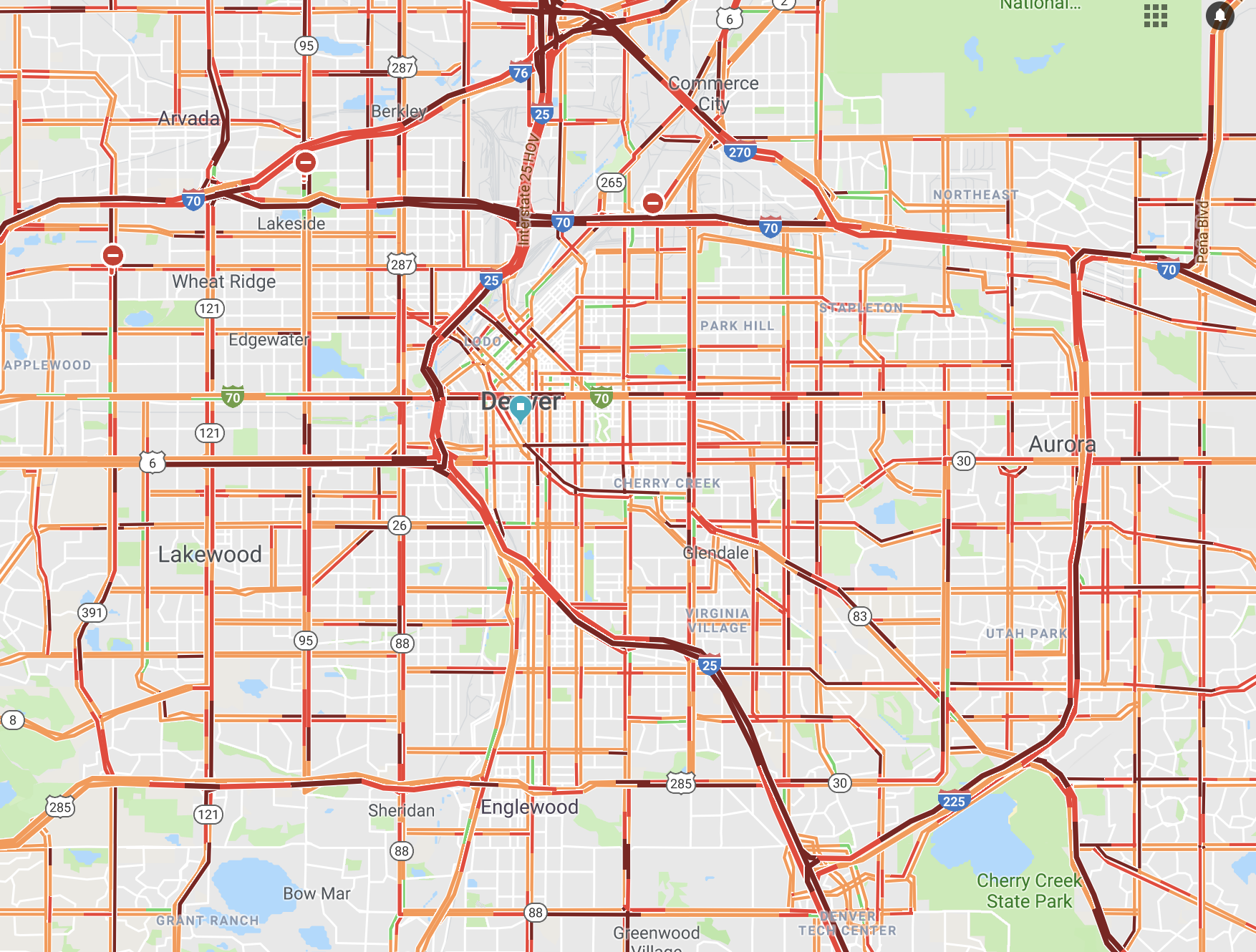 Snowfall totals from 6 - 11" were common across Denver and the immediate northern suburbs today. You can see our 6.5" report downtown (has since topped out at 6.8"), as well as a handful of 9 - 11" reports northwest of the city. Several of these reports are old, so could see some of the lower numbers come up a bit when all is said and done. DIA as of 11am was reporting just 1.3" of snow 🙄.
Here's the link to the interactive map.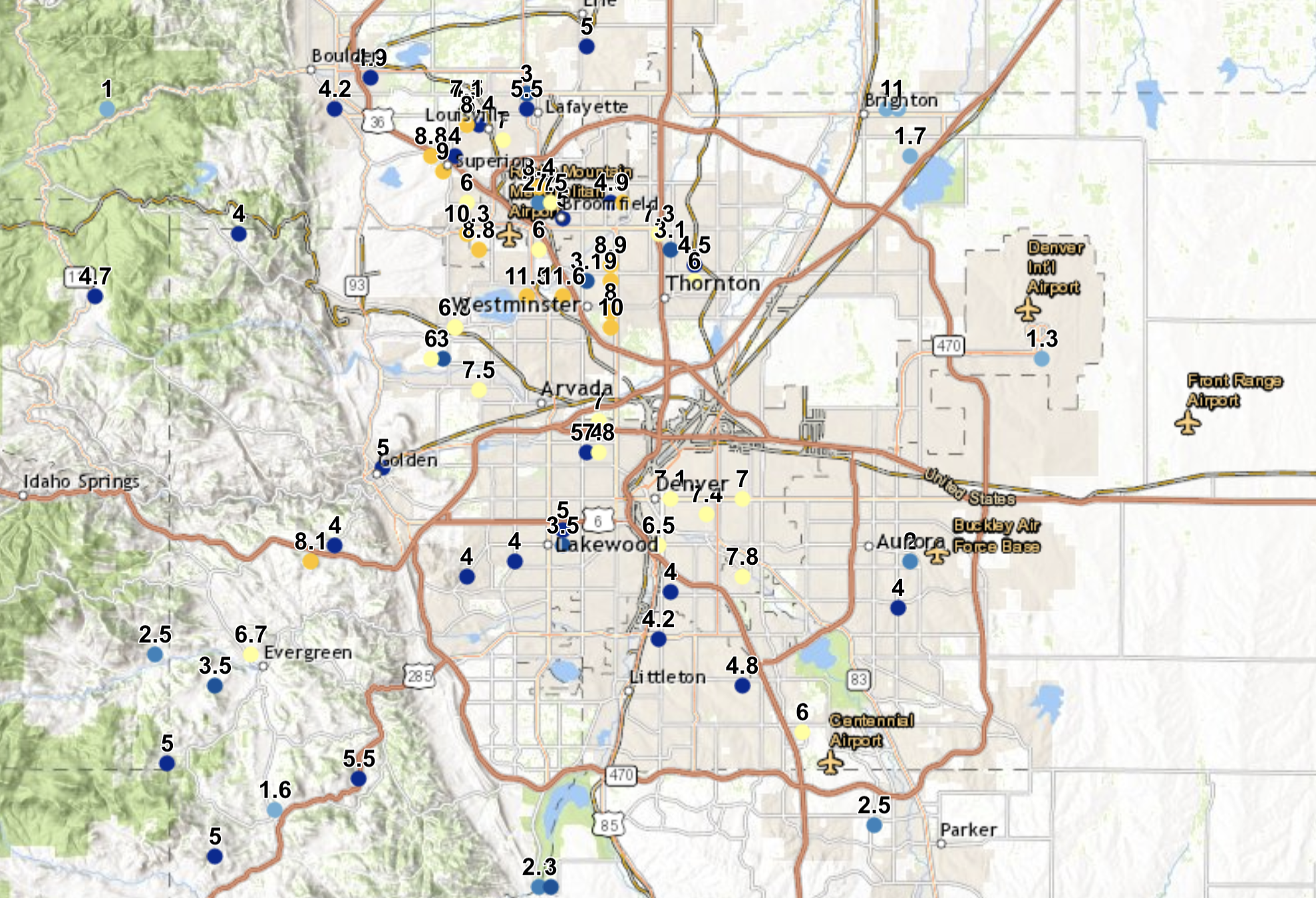 Here are a few pictures you all shared with us of the snow this morning, thank you!
Still looking like a very cold night tonight before temperatures moderate a bit Tuesday. Lows Tuesday morning should be in the single digits to teens across the region with drying conditions.
The remainder of the week looks quite quiet for a change, with a gradual warming trend through Friday. Next system to watch at this time appears to come late next weekend.