While there's still a couple more days in the month, weather statewide to end the week looks mostly of the quiet variety. We could have some wind to contend with on Thursday, but no snow or rain in the forecast for the urban corridor (or really much of the state for that matter) through Friday.
Officially, Denver saw just about average snowfall for the month of January with Denver International Airport recording 6.2" of snow with a long term average for the month of 6.6". Incredibly, this marks the 19th month in a row of months that average measurable snowfall in Denver that will end below average for the city.
Of course DIA isn't all that representative of the city proper, where many locations saw nearly double the amount of snow for the month. At our station, located two miles south of downtown, we picked up 11.8" of snow.
Communities on the south and west side of town did even better. A quick look at some CoCoRaHS totals shows some pretty remarkable numbers for many areas. Castle Rock, for example, picked more than 25" of snow! Meanwhile the northern urban corridor, from the Loveland area to Fort Collins, largely missed on much of the snow this month, with totals well below the greater Denver area in most cases. Below are some January snowfall totals from across the region via CoCoRaHS:
Southern region: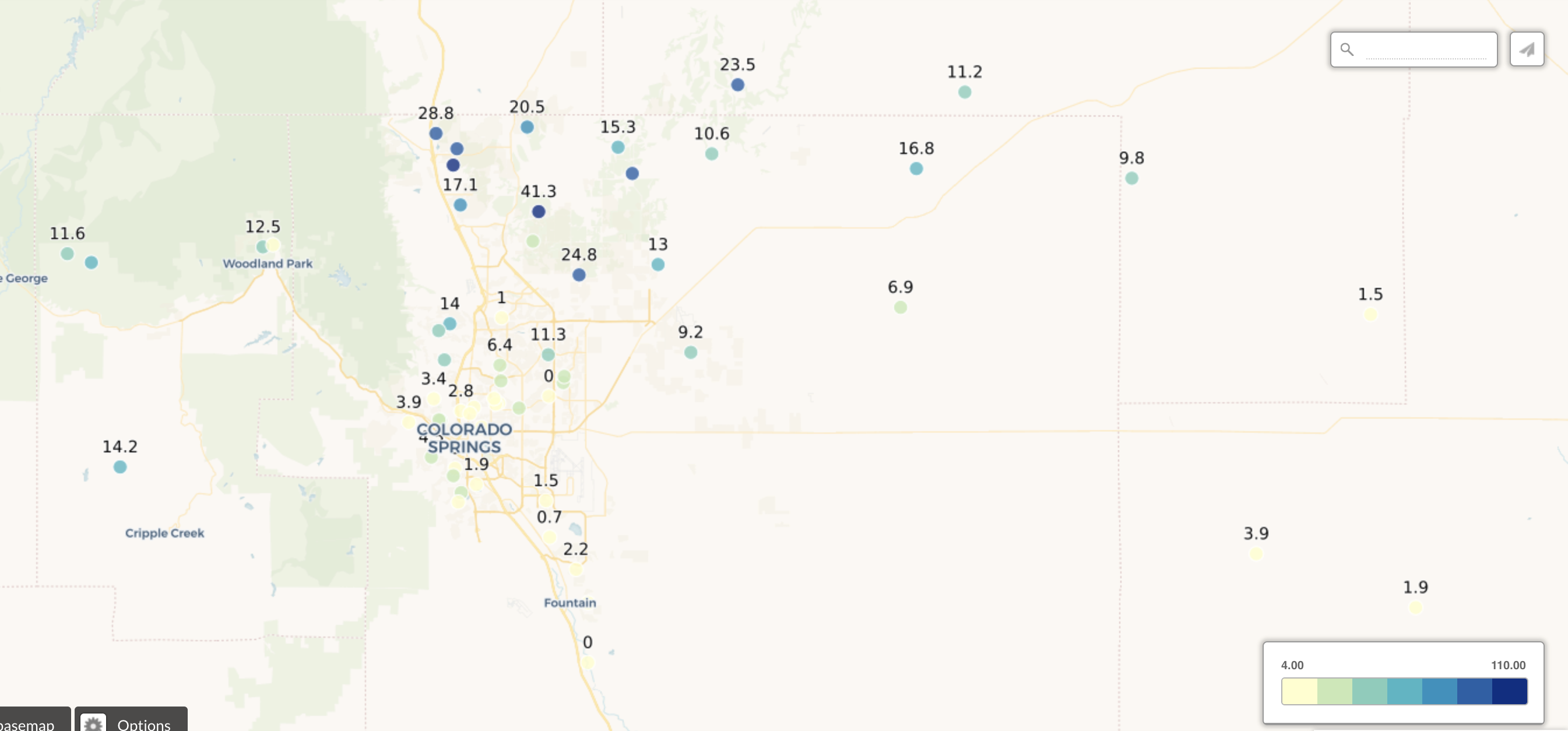 Southern metro: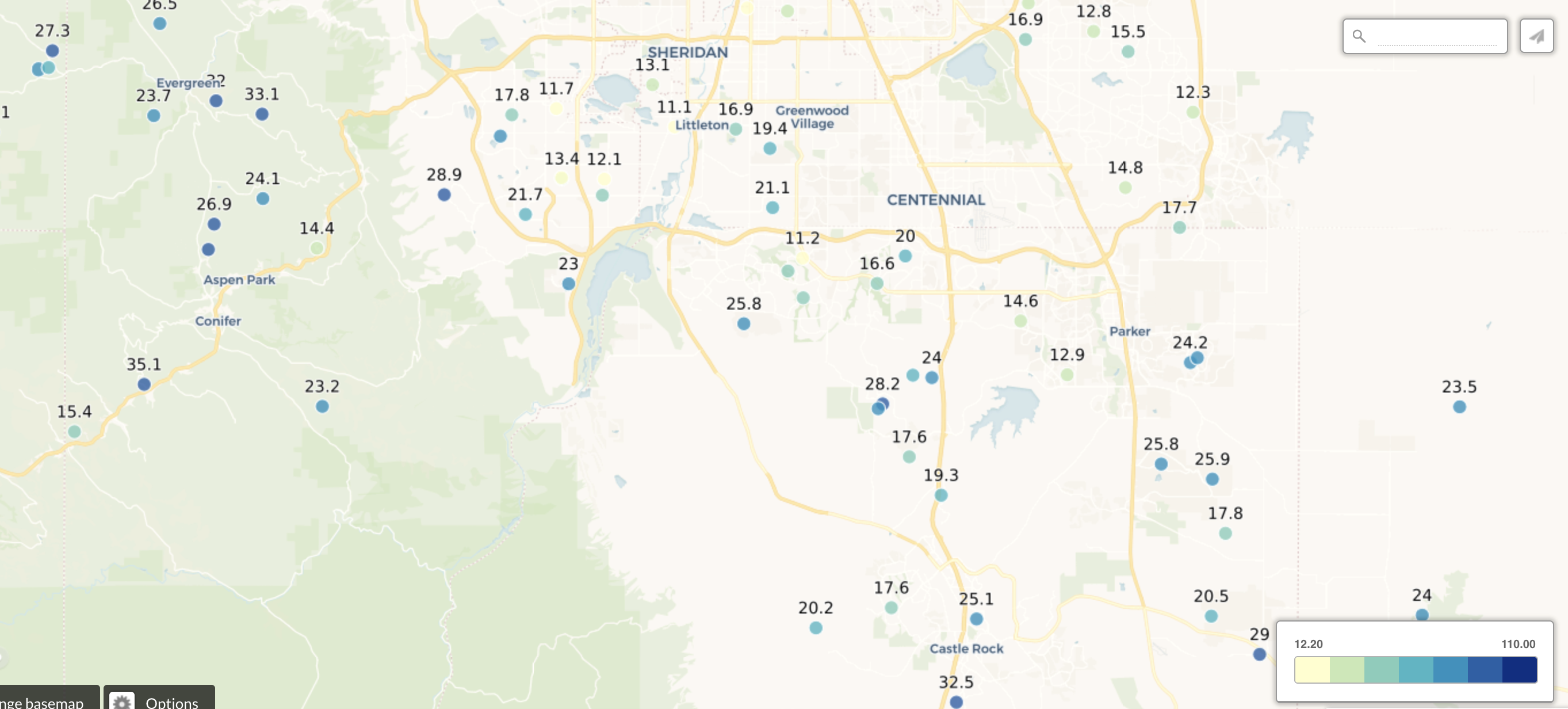 Northern metro: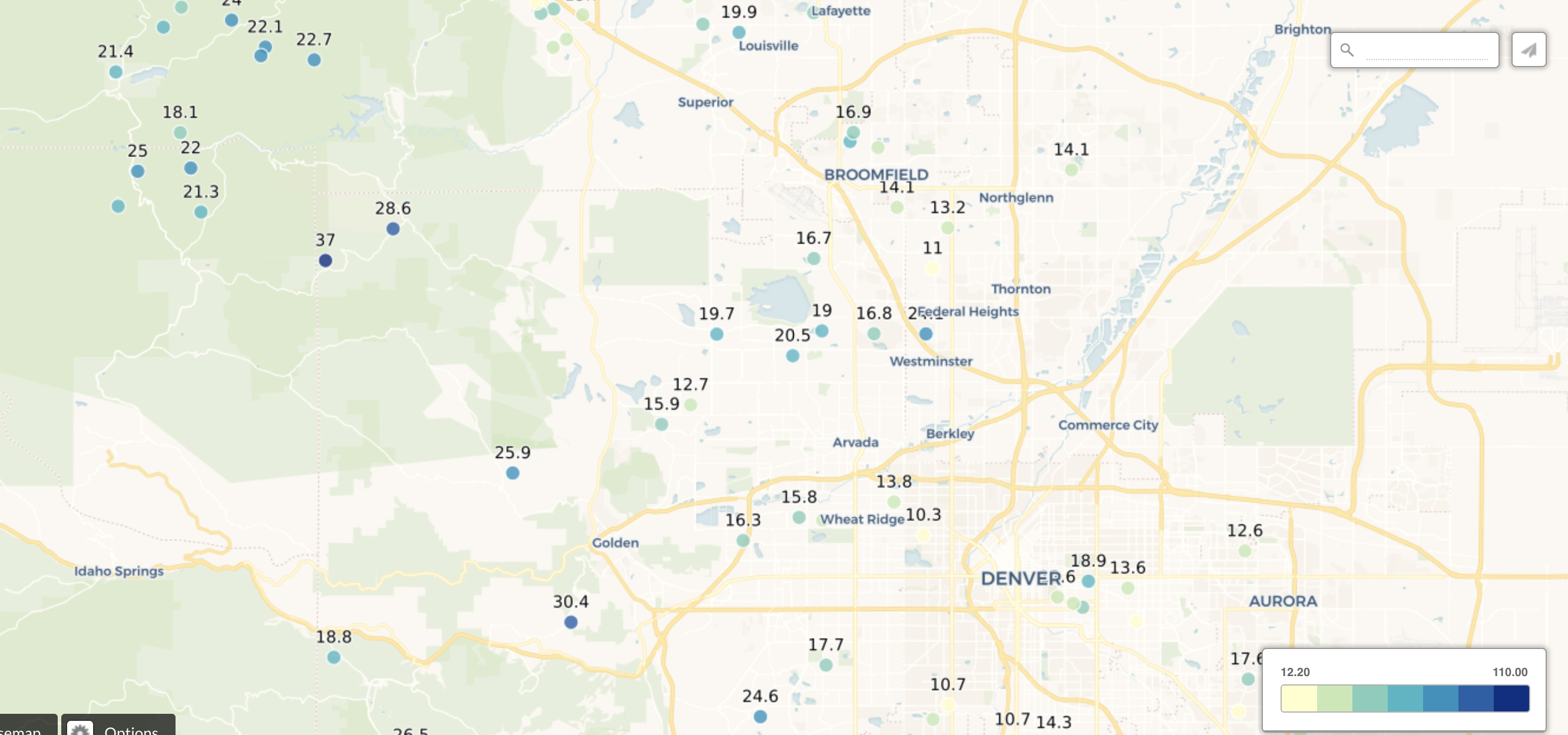 Northern region: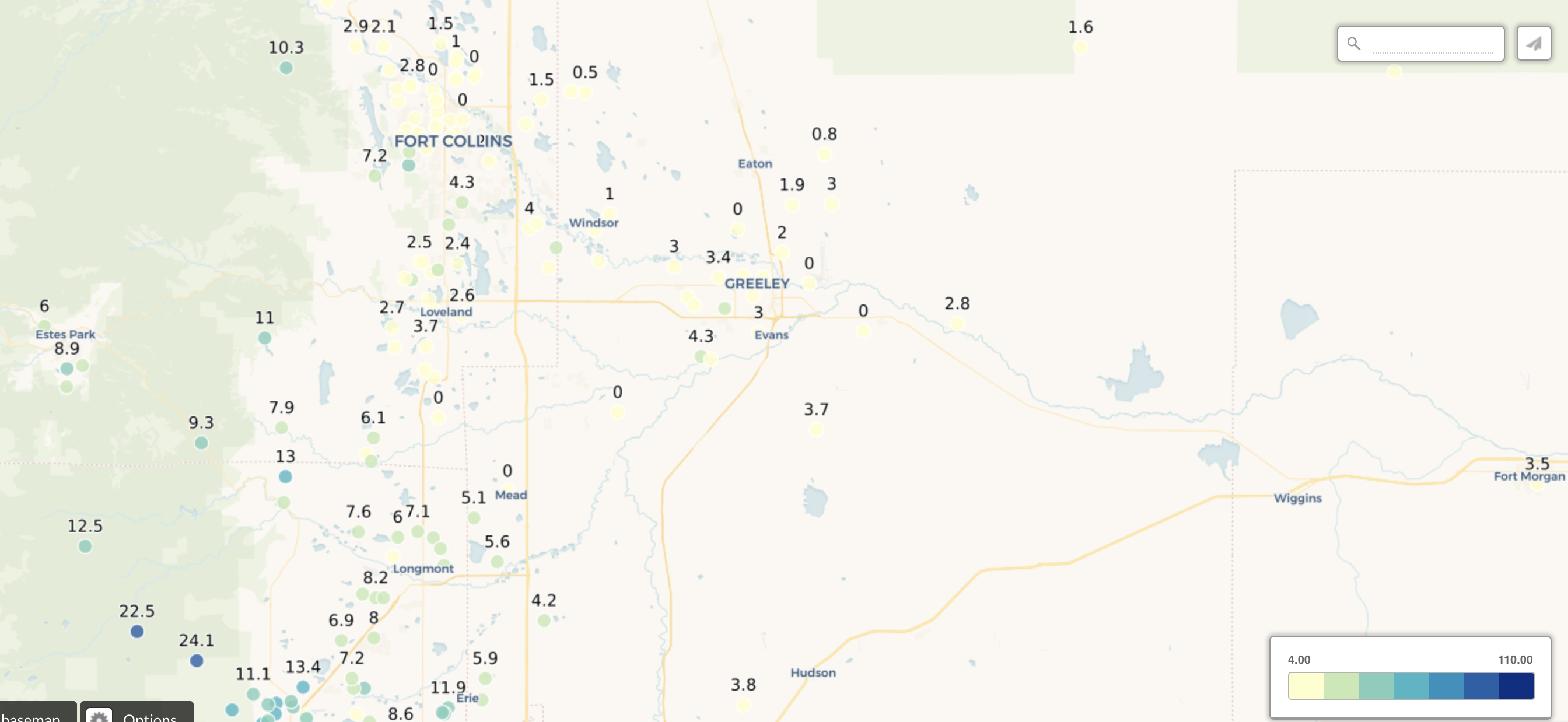 In the mountains we also saw a relatively healthy storm track. Statewide snowpack sits about at average, 106% of average to be precise. Current as a percent of last year is 174% (light blue line below), so a huge difference to the snow deficit we were staring in the face at this time last year: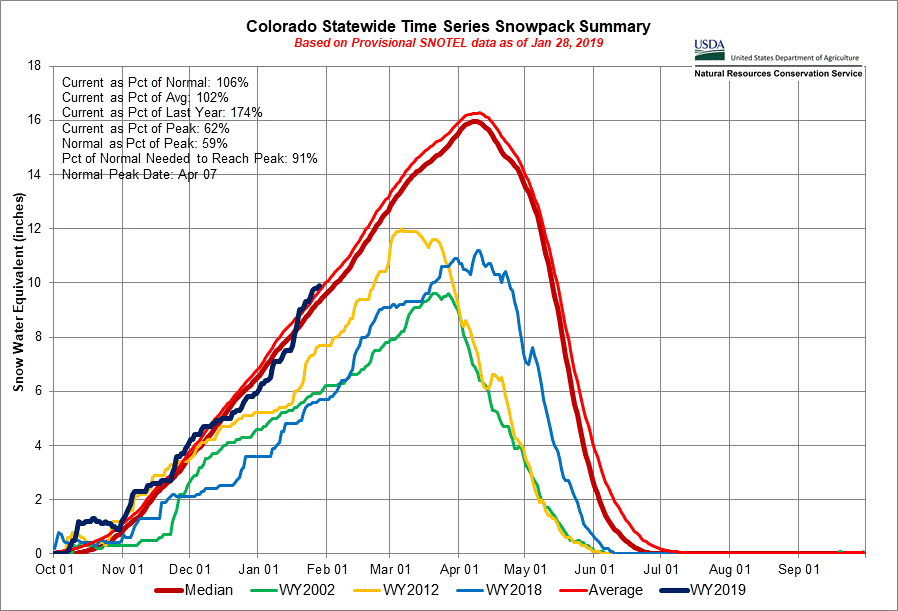 A look at each basin individually shows a pretty positive story statewide for a change. Even the Southwest corner of the state which has hurt so much in recent years is sitting near average for snowpack, with the Arkansas basin leading the pack at 131% of average: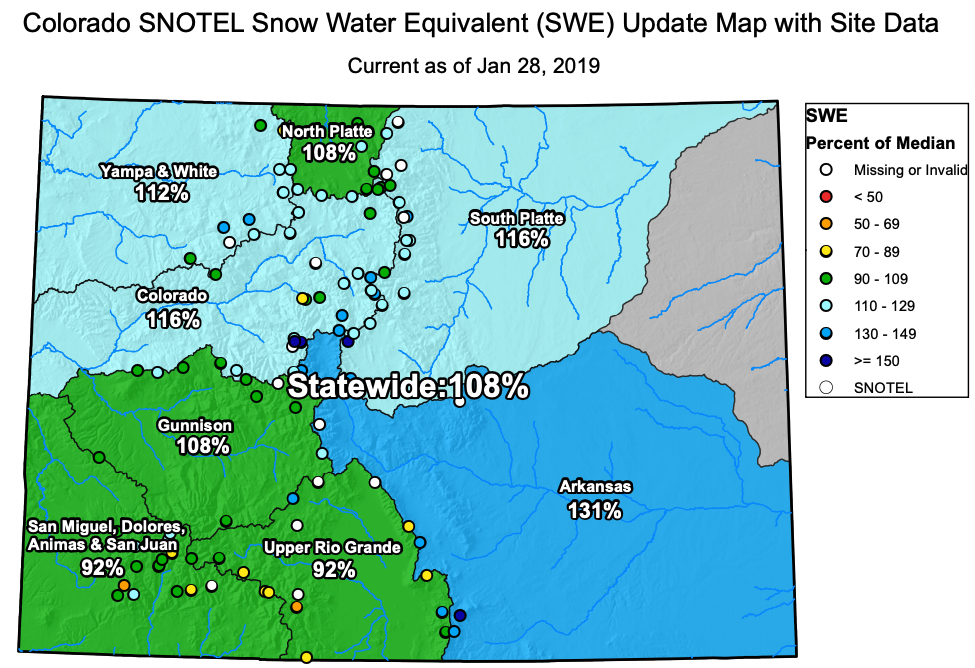 A quick look ahead as we get ready to move into February shows a negative PNA setting up and with that a likely chilly start to the month of much of the Western United States, including much of Colorado. The storm track may (at least initially) favor western Colorado over the eastern Plains, but I can't say I'd rule out any of these troughs bringing some snow to the Front Range in the next couple of weeks either.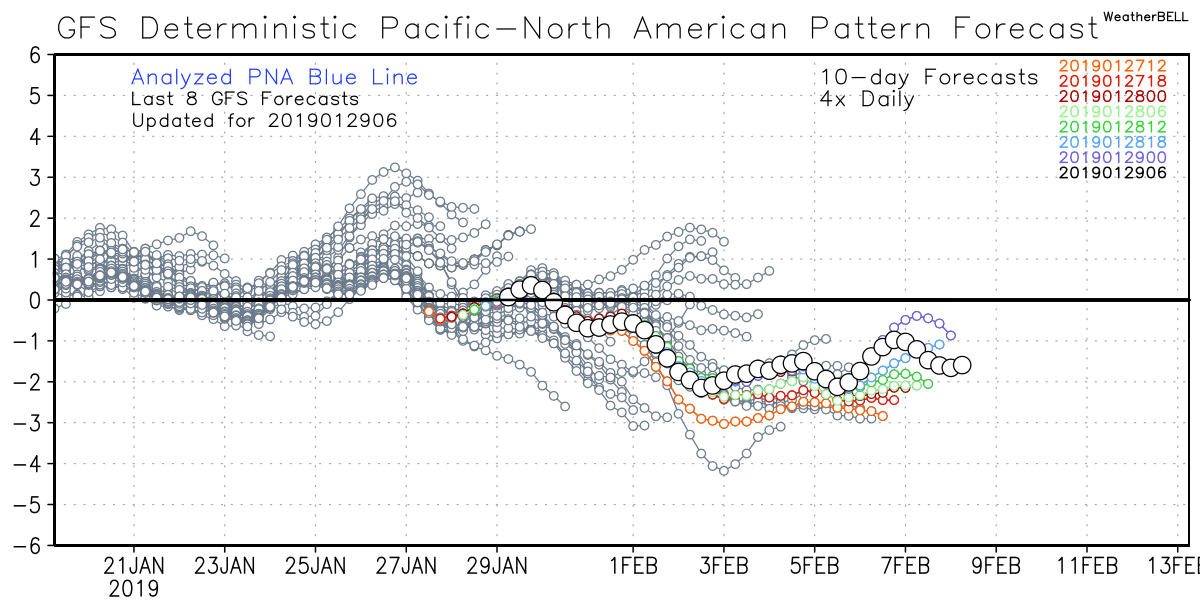 The European ensemble mean forecast shows temperatures well below average across the west to start the month: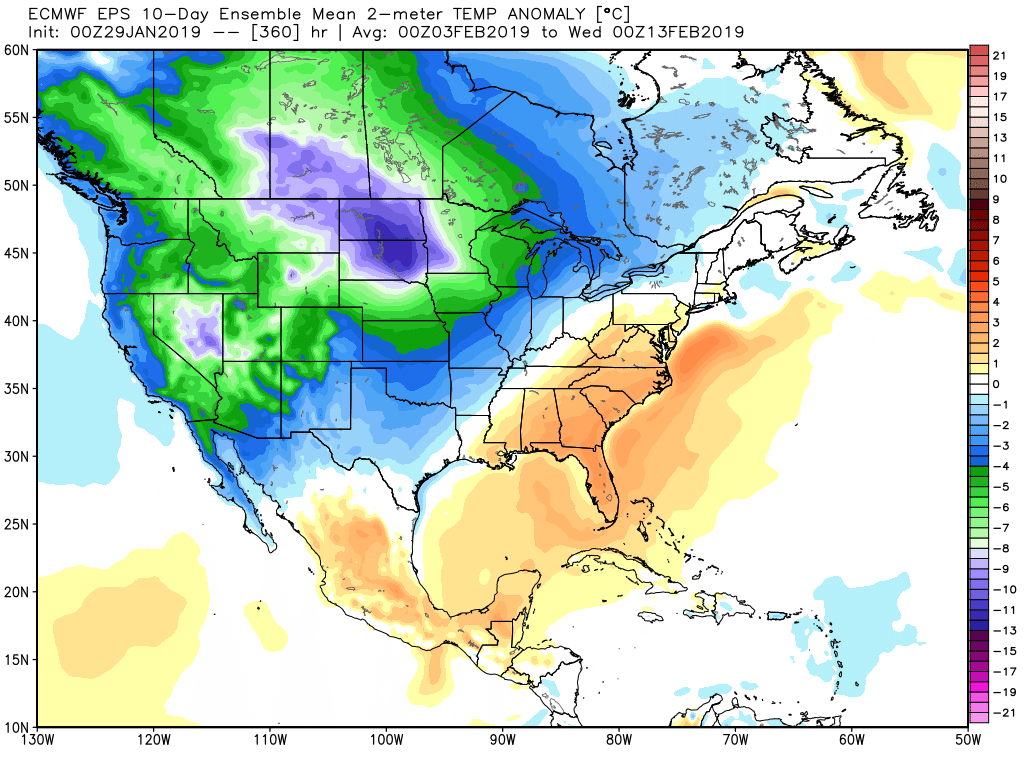 With above average snowfall forecast over the next 15 days for much of the intermountain west (though a notable dry signal in this run for eastern Colorado):