Weekend Outlook & Happy Mother's Day
The dreary weather pattern is clearing the state Friday night but that doesn't imply a dry weekend as we see another system to move through Saturday into early Sunday.
While dreary, we at least saw some great moisture in spots over the last week. Seven day totals show many areas in and around Denver picking up more than 1" of liquid, with the Central Mountains, South-Central Colorado and the extreme Southeast Plains doing very well as well:
Overall, temperatures do warm progressively over the coming days which will be a nice change of pace. Saturday's high will be in the lower to middle 60s and most of us will be near 70 on Mother's Day.
Oh, but what about that next system pushing through? It doesn't impact our temperatures but we will see clouds increase along with a few of us catching rain and snow for others. Here is an animation showing 6 hourly 'chunks' from Friday night through Sunday night with your takeaway being how hit and miss the rain and snow showers are to be: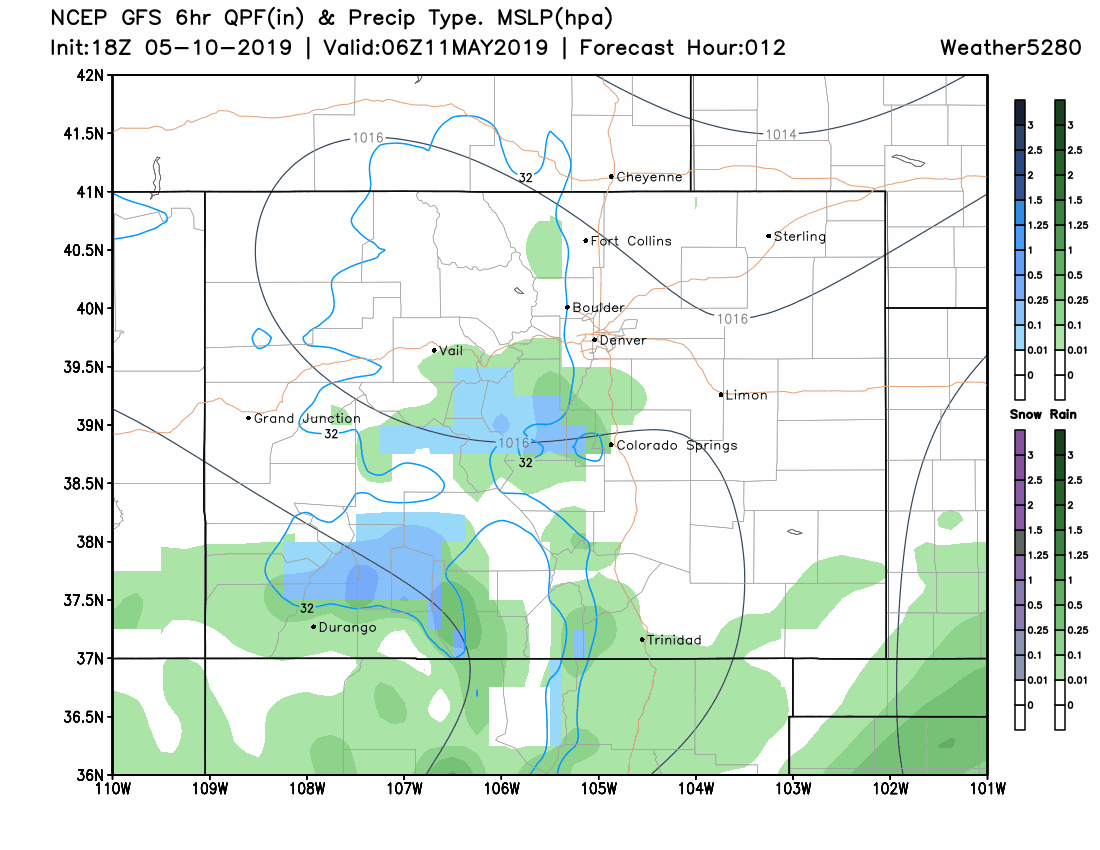 Beyond this weekend, very warm conditions return for much of next week. Highs will come close to and into the 80s a few times.
DENVER

COLORADO SPRINGS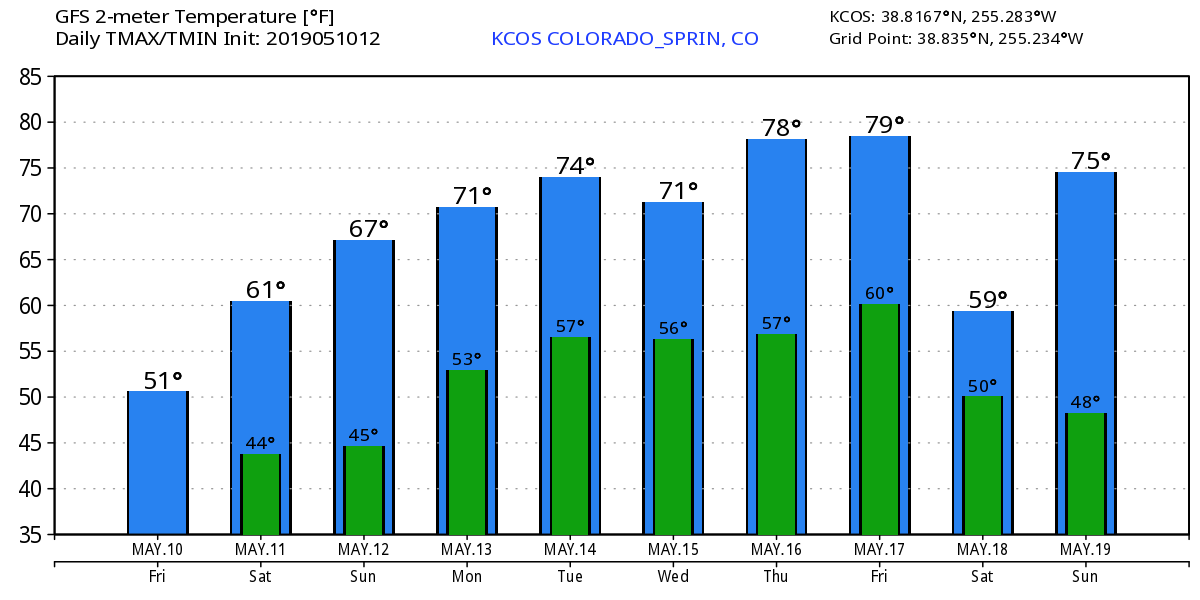 We will be tracking a cold front for the following weekend. It's too early to talk about impact from that system just yet as it still might miss us but considering the pattern, cooler wetter days are possible.
The impact next week will be daily chances for thunderstorms given those warm temperatures. If conditions show damaging storms to be likely we will give you a heads up.s