Friday's Severe Weather Outlook: May 16th, 2019
A storm system will strengthen while it moves through the region Friday. This system will spark several thunderstorms, and the environment will provide lots of energy for thunderstorms to be potentially damaging.
The SPC outlook shows enhanced risk areas in Nebraska and Texas, and slight risk areas from the Dakotas and Iowa south into Texas.

Here is a snapshot of the 3km NAM late Friday afternoon showing multiple discrete thunderstorms in an environment where damaging hail, wind, and tornadoes are possible.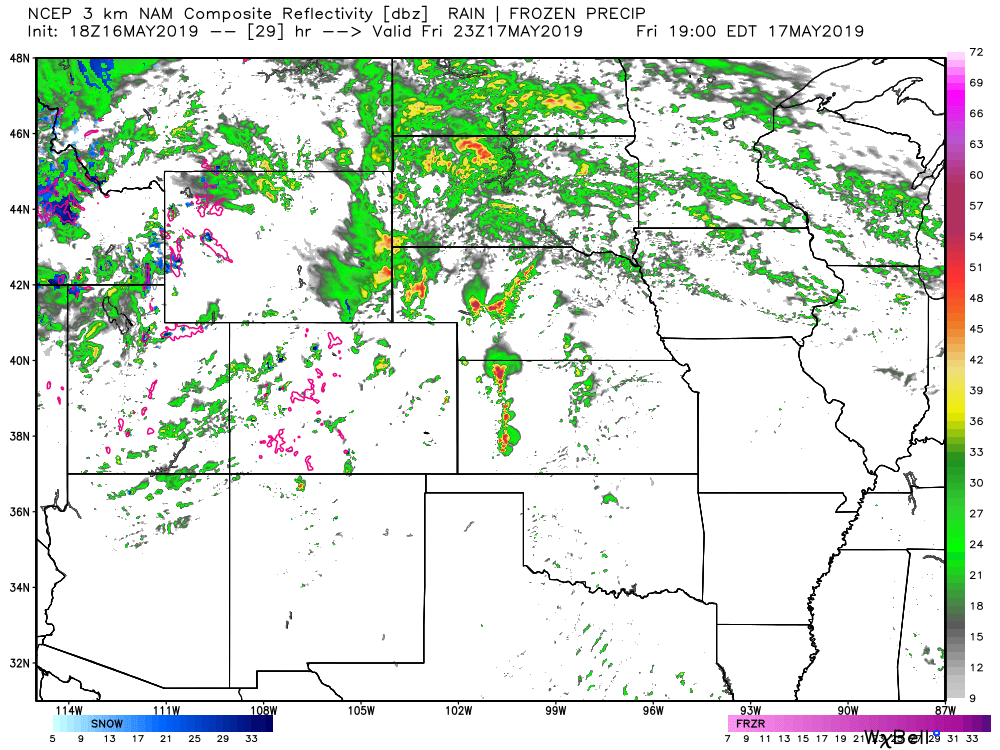 At this time, the storms are more likely in Wyoming, Nebraska, and Kansas.
There is some energy floating around Colorado, too. The amount of energy pales in comparison to the fuel that sits east of the state, however. A few strong/severe storms are possible in Colorado - mostly the northeastern quarter of the state. Here's a look at that energy, as indexed using CAPE.

Later into the overnight period, storms increase through Texas spreading damage threats here plus flooding threats in addition to those already mentioned.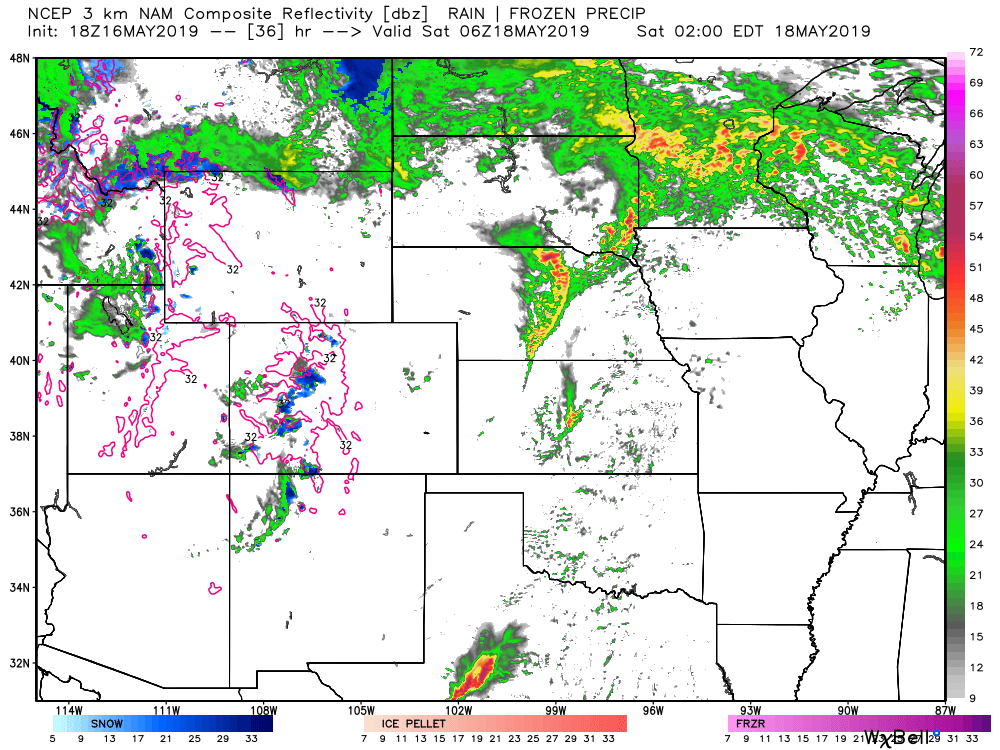 The storm to move through kicks off a period of impactful weather, at least a week, with a number of those days to bring severe weather threats to the country.