A truly remarkable Drought Monitor map published today showing what a historically wet winter (and now spring) across the CONUS can do for persistent drought conditions.
Over the last 180 days most of the U.S. has seen above average precipitation. The map below shows accumulated precipitation as a percent of average from Nov 24 through May 22, 2019. A few spotty dry areas (Pac NW, Southeast NM), but otherwise an impressively wet period for the states.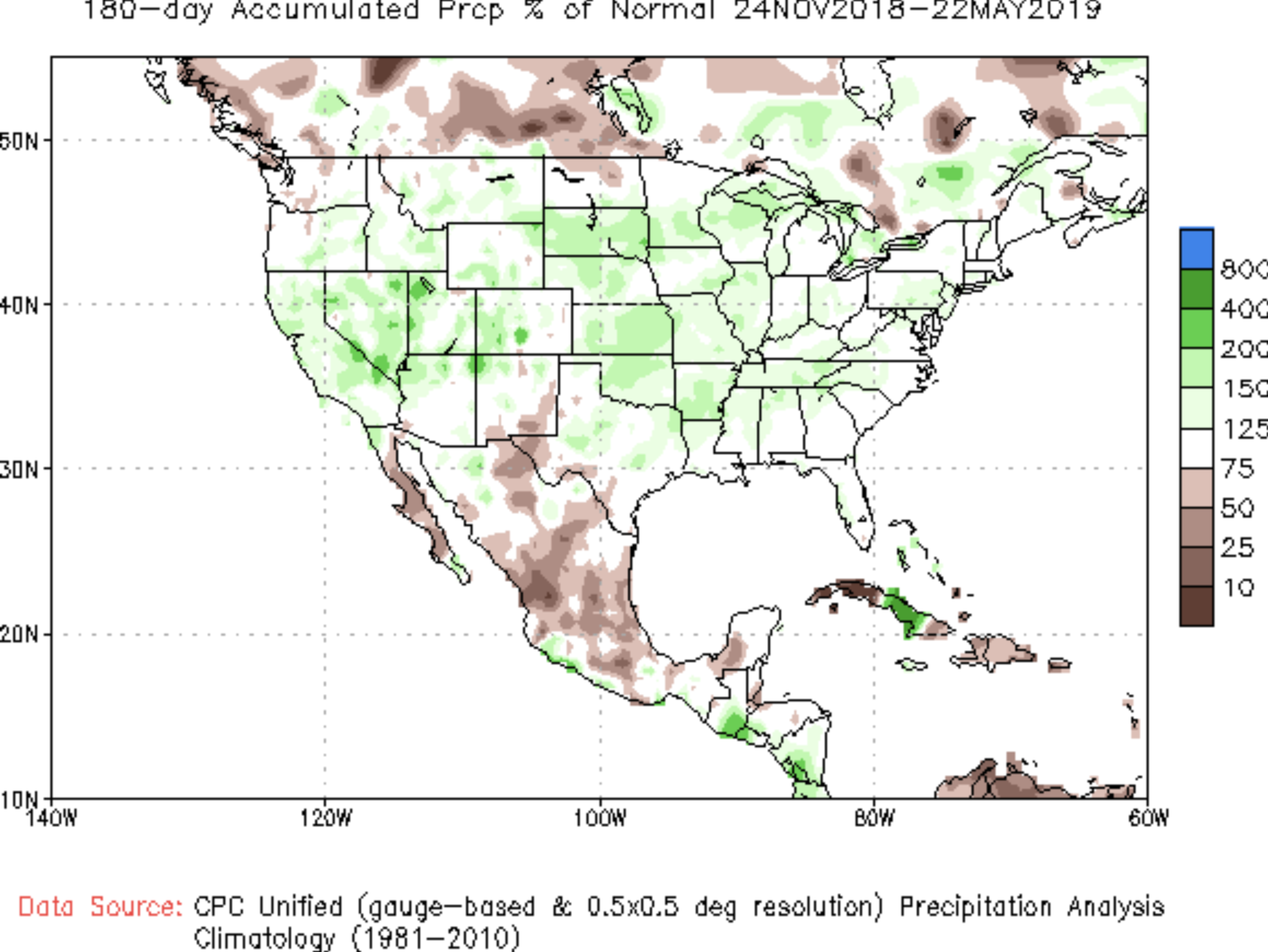 For Colorado average to above average precipitation has been the theme, as snowpack across the high country continues to run WELL above average (210% of average as of today), with even an uptick in snowpack after this week's storm!
Today we see no severe drought conditions across the U.S., with only pockets of Moderate Drought and Abnormally Dry conditions persisting.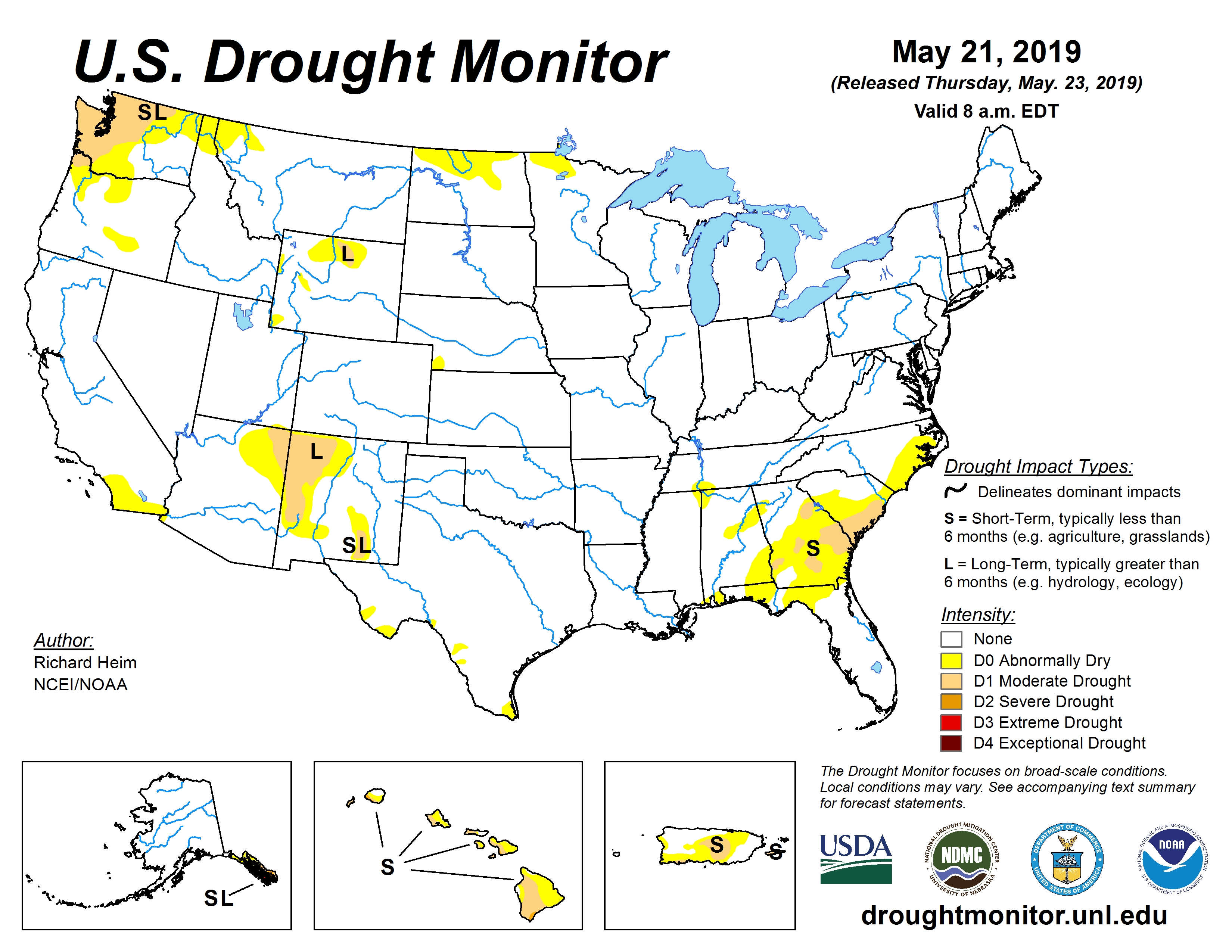 If we compare this to conditions as of last August (bottom right), we see the dramatic improvement –– especially across the Four Corners region and the Southern Plains:
For Colorado the Drought Monitor has just 0.01% of the state classified as experiencing Abnormally Dry conditions (I can't even find it on the map, so let's round up to 100% drought-free!). This is as good a number as we've seen since June of 2001 when 99.87% of the state was completely drought-free.
Of course it's not all good news, as we've see historic flooding across the High Plains this spring, and we continue to see flooding issues today. A look at the latest NWS hazard map shows the Plains littered with flood warnings and advisories: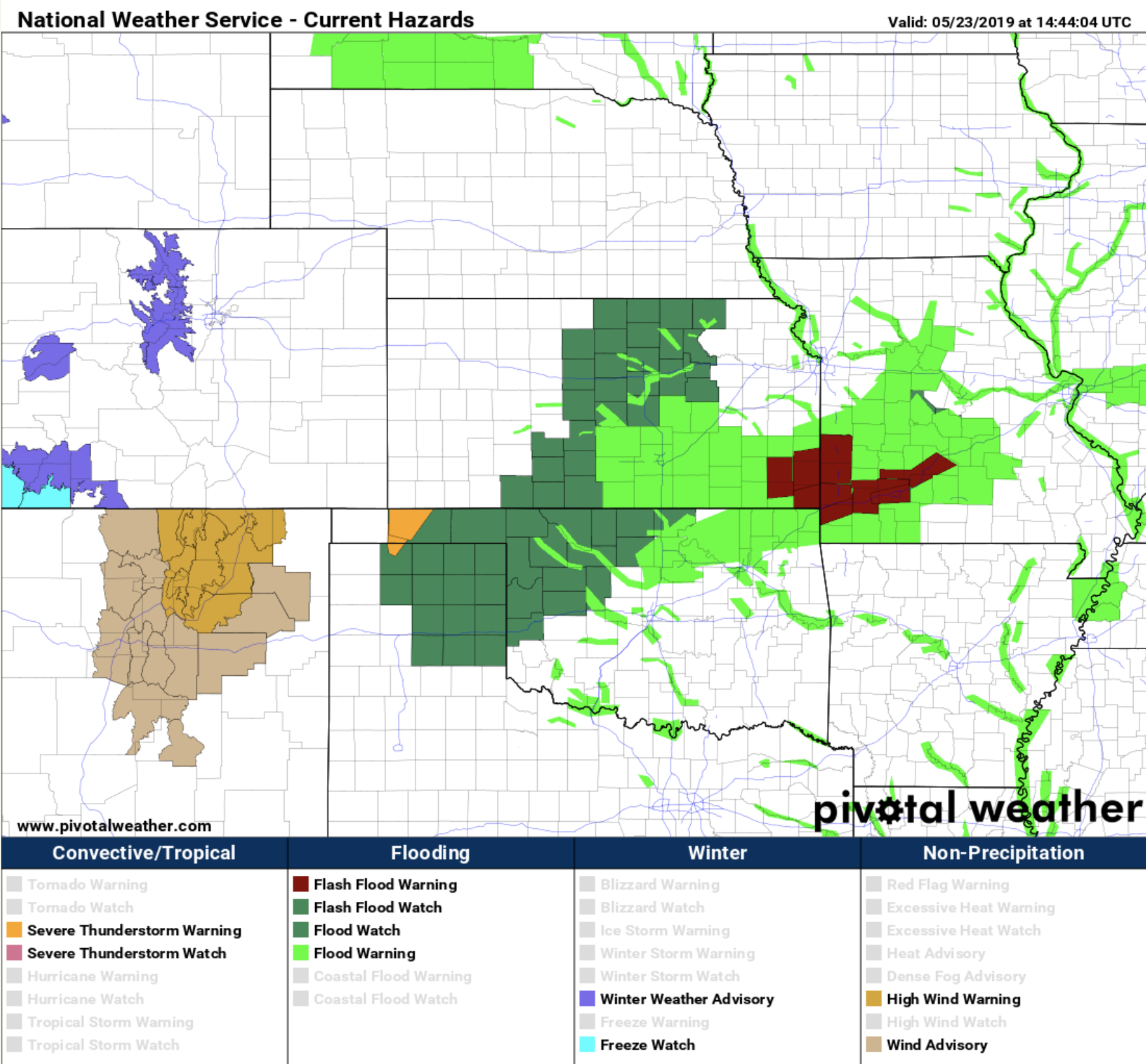 The rain won't let up either. Today's excessive rainfall outlook shows more heavy rain across Kansas and likely flooding. For our Insider Pros, we've added these excessive rainfall maps to the regional pages.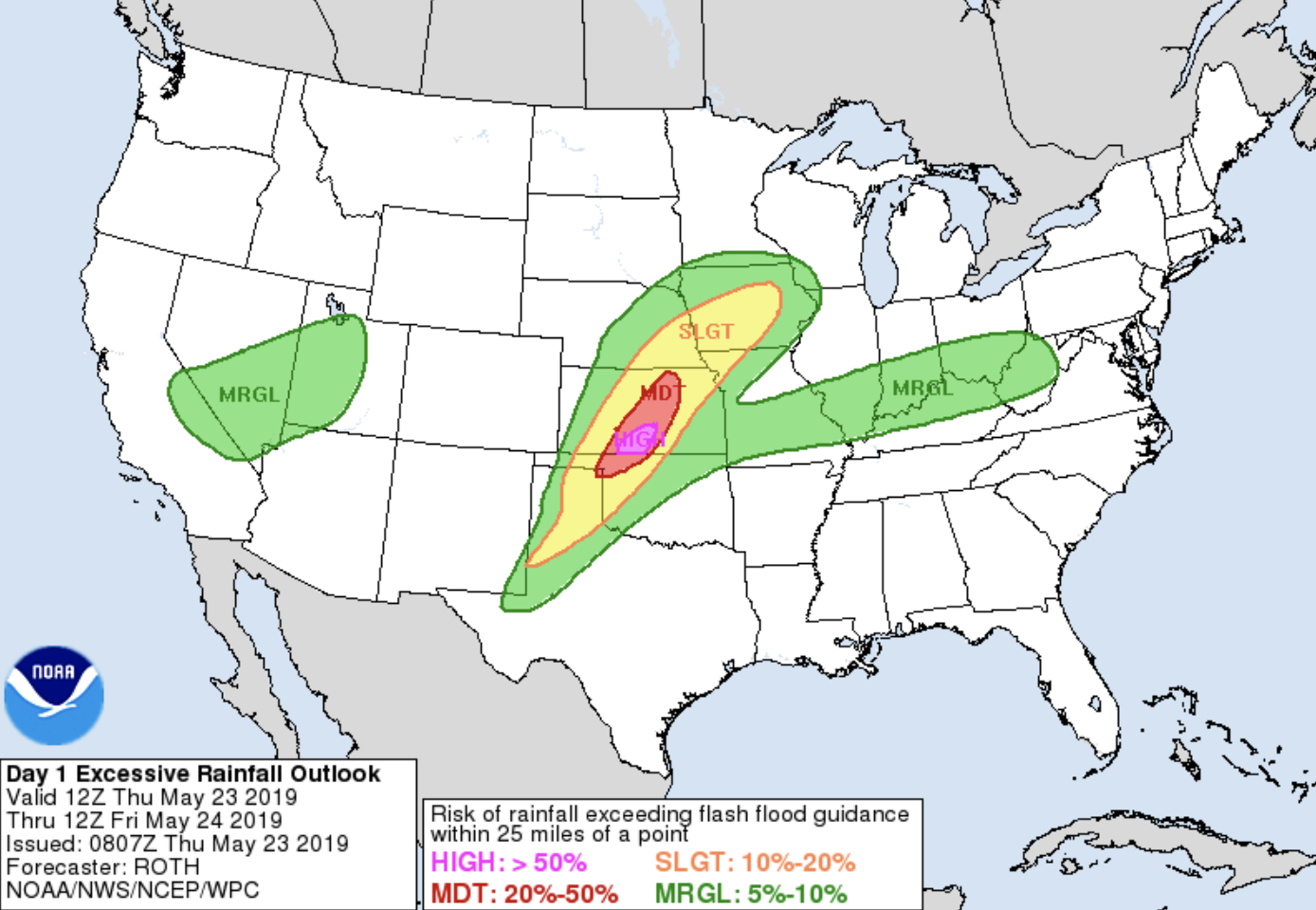 The next 15 days promises more wet weather for the Plains. Perhaps a bit of a drying (and warming) trend for east-central Colorado, but the amount of brown here may be overdone, especially across Northeast Colorado. Northern Texas, Oklahoma, Kansas, and points north/northeast will continue to see plentiful moisture and quite a bit of severe weather to boot.