As we head into the first weekend of June, we should be mindful of the severe weather chances that cover both days.
As you've noticed, temperatures have warmed the past few days, and Denver has returned to the 70s which last this weekend.
The warmth is despite a cold front, a weak one, to move through Saturday that will act as a focal point for some thunderstorms throughout the weekend.
Saturday
Cold front grazes the area and will trigger and steer a few thunderstorms from midday through the afternoon to the southeast. The strongest of these storms may produce damaging hail and wind (and hey, it's Colorado in early June so an isolated tornado can't be ruled out).
The outlook for Saturday isn't overwhelming regarding the chance of damaging storms due to the limited number of storms that will form:

Liberal to Chicago to see the higher concentration of severe storms.
Sunday
The country as a whole will see a lesser threat of severe weather; however, Colorado's chance for a damaging storm remains.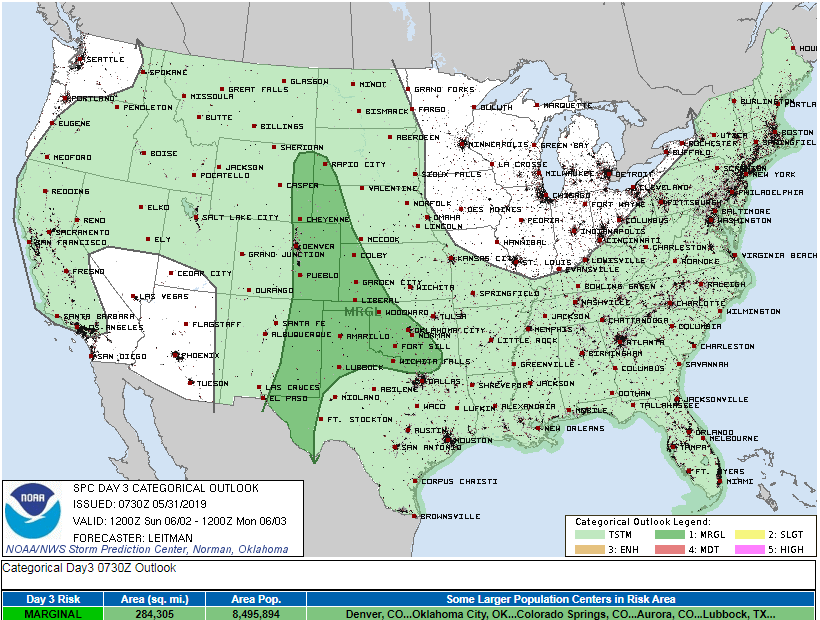 Severe Weather Season Update
The season was running near normal for tornado reports until the back half of May. During that stretch, hundreds of tornado reports have been made pushing the season to date ahead of average.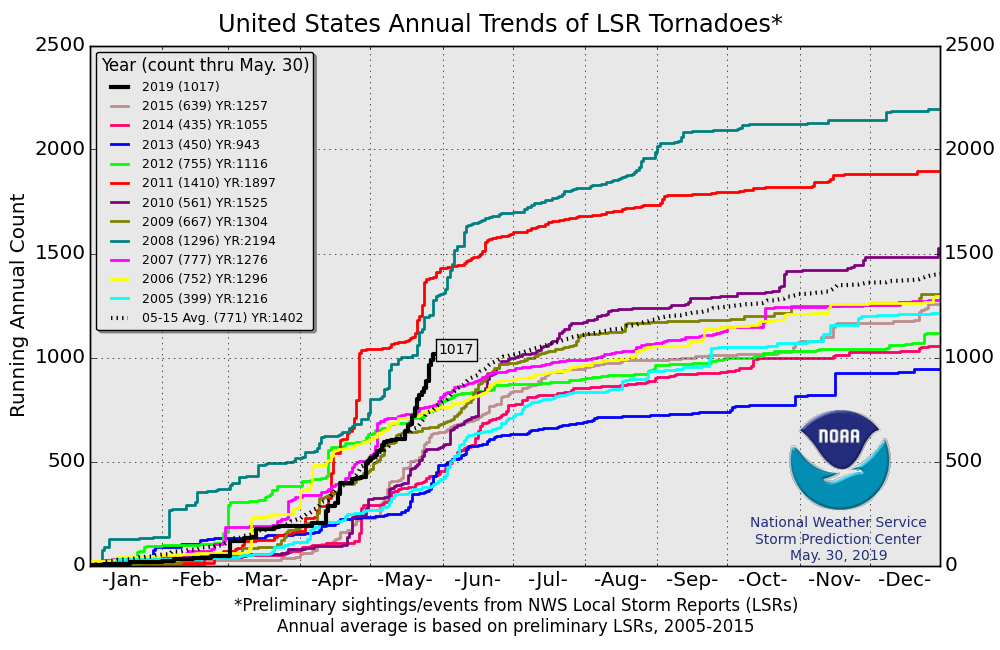 Wind reports are also above average.


Yet, hail reports are below average.

Enjoy the weekend. We'll have more in this weekends SOTA.