As discussed in this week's SOTA, today and tomorrow feature better storm chances across the region before again decreasing a bit for the weekend.
Today's storm chances will be in the 30 to 40% range for most of Eastern Colorado, increasing to 60 to 70% chances on Thursday –– especially across Northeast and East-Central Colorado.
No, not everyone sees storms. But, with any luck at all these increased chances will equate to a few more of us seeing some rain than on a typical day. Matt shared a great photo on Twitter yesterday which I think most of us can relate to quite well: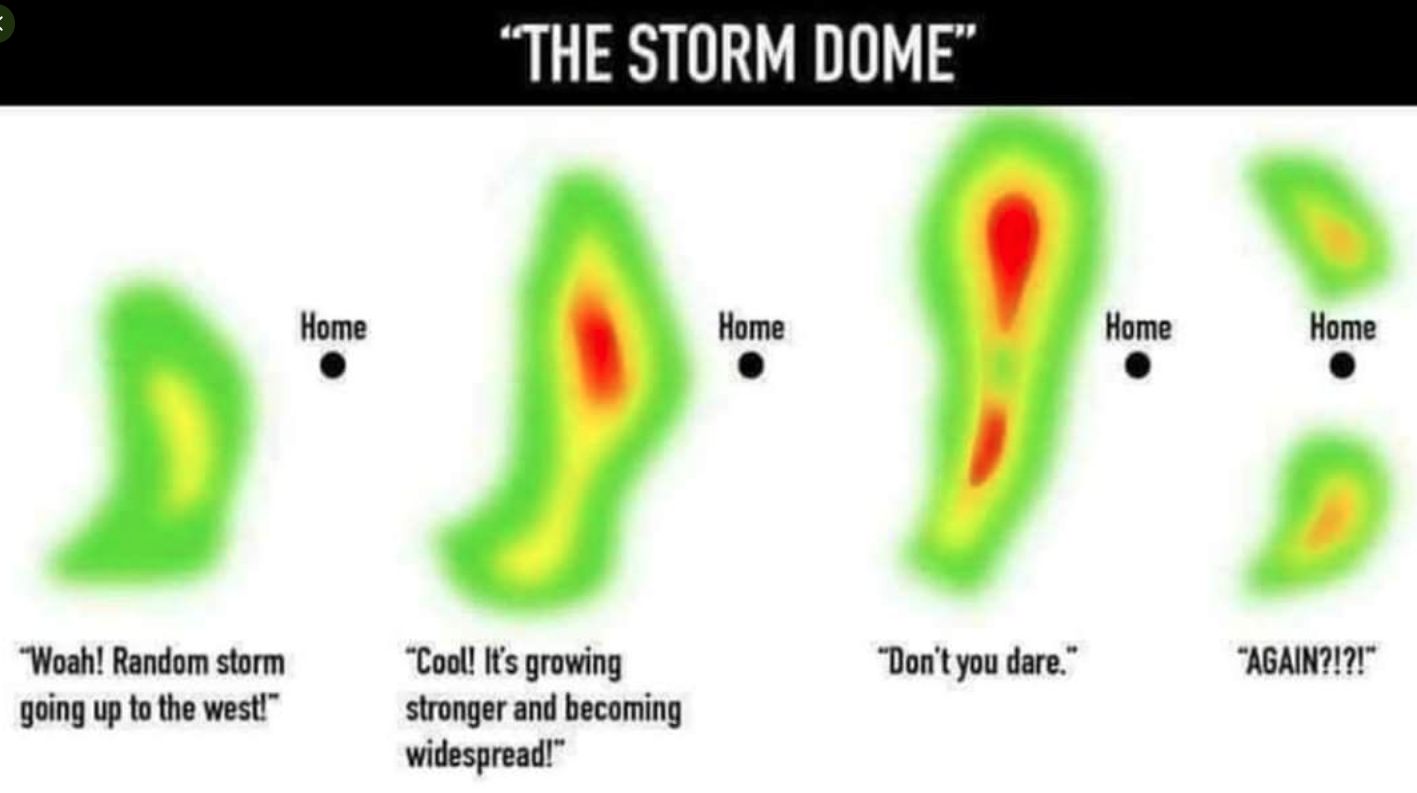 The high-res 3km NAM model is most excited about rain tomorrow, but does show a couple good storms developing this afternoon with locally heavy rain. Not to be taken literally on exact location (please!), but here's its precipitation forecast through tonight for Colorado: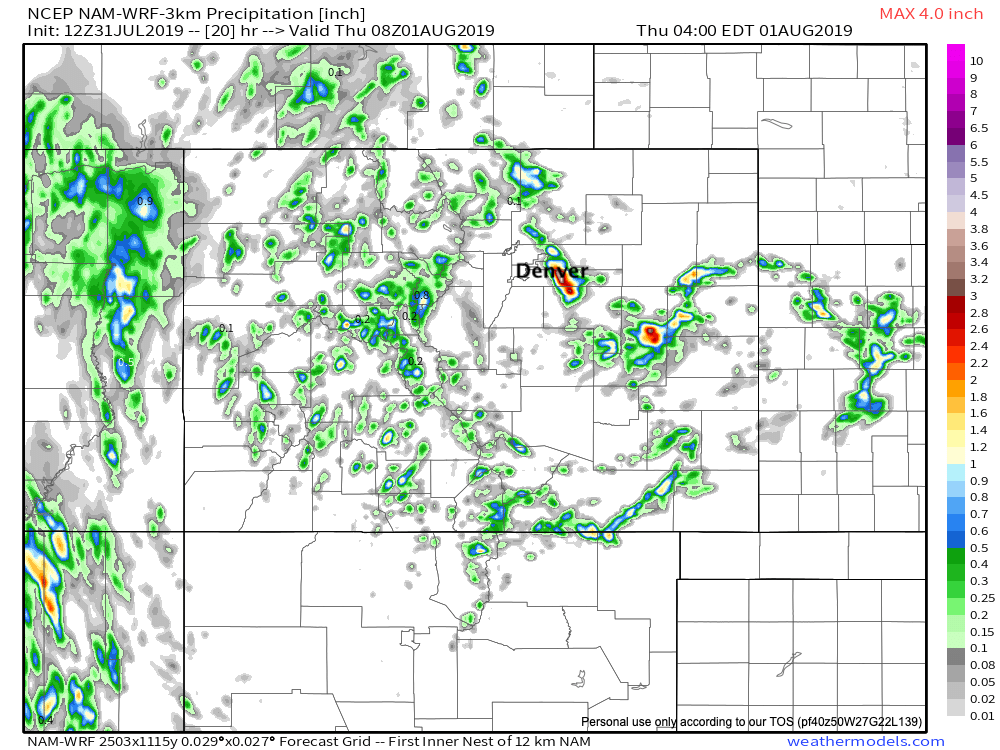 Then totals through tomorrow night –– a notable uptick in coverage: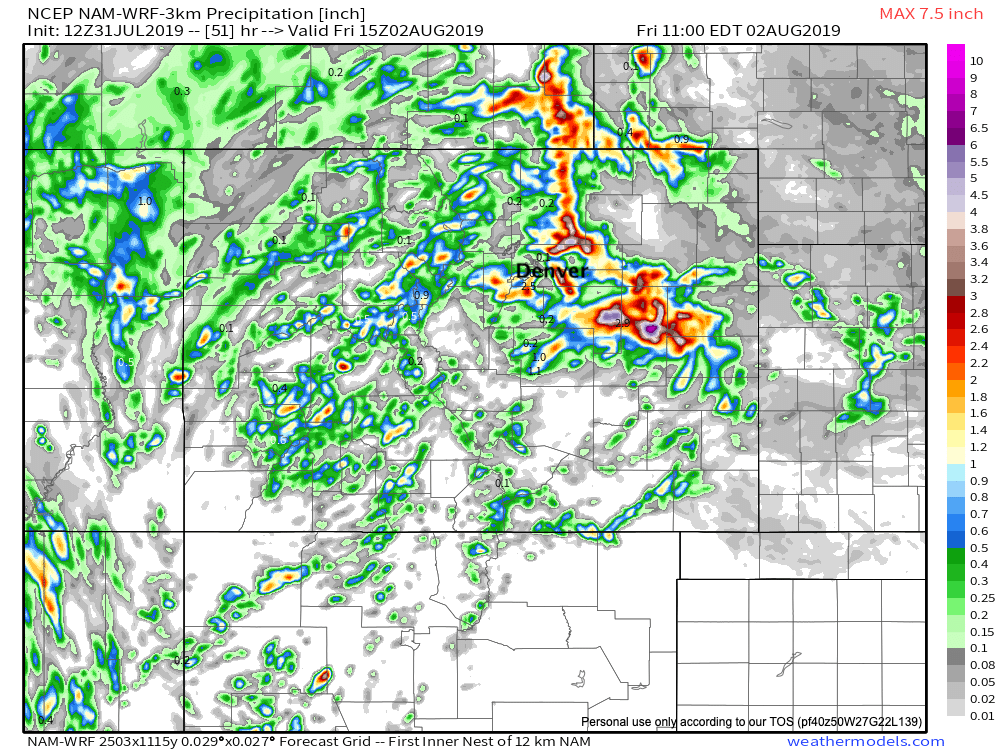 The HRRR shows best storm chances further north today: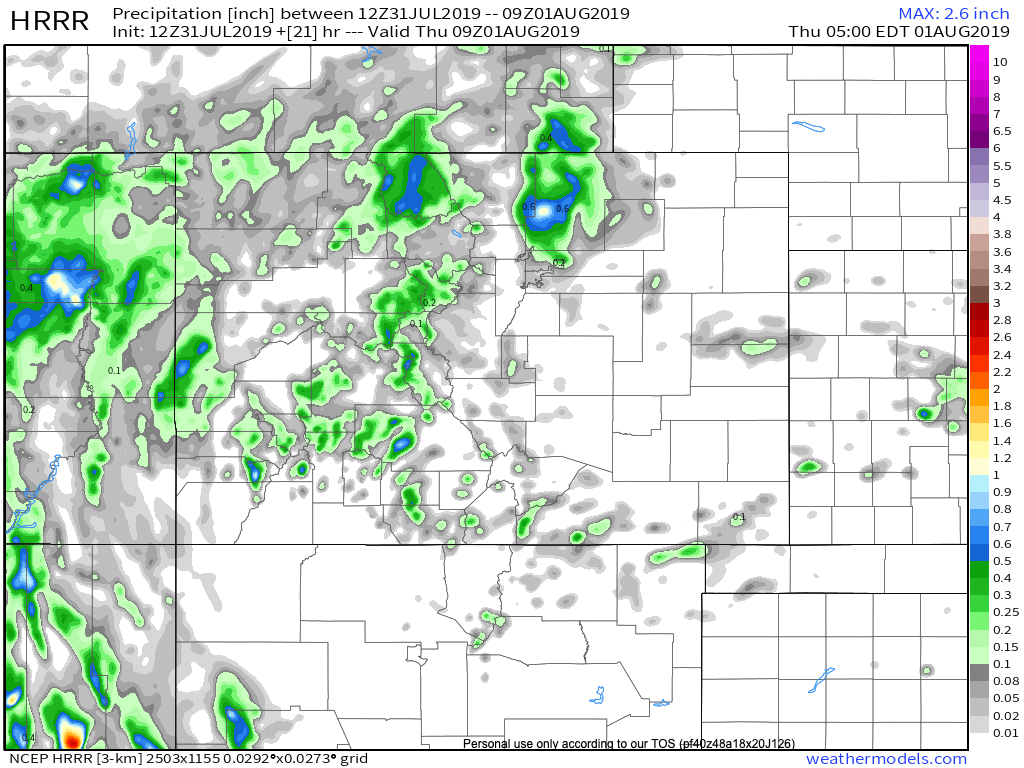 With coverage again filling in tomorrow (note this only goes through early evening tomorrow, so storms are ongoing on the plains at this time, see below)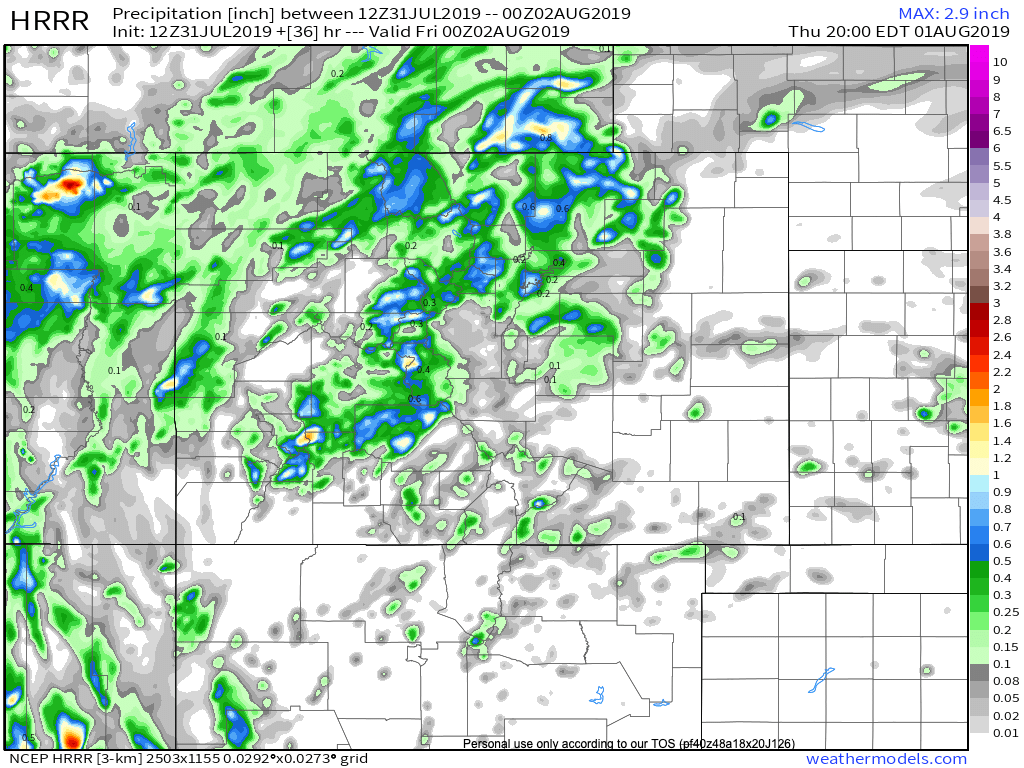 HRRR reflectivity forecast 8pm Thursday:
The NWS also pretty bullish on storm coverage over the next 60 hours in their forecast grids: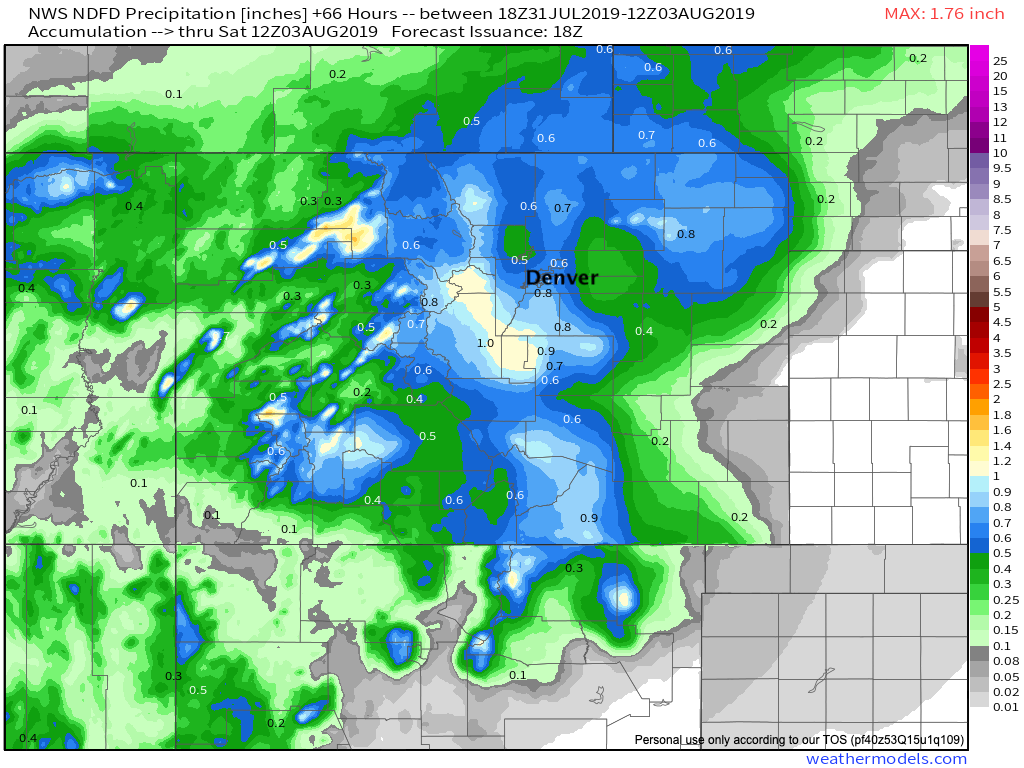 As far as severe thunderstorms, there is a damage potential from hail and wind Thursday with a greater potential for rotation within the storms. Due to a surge in humidity, flash flooding will be the primary threat, however.
We shall see. I realize there have been a lot of hit-and-misses across the region this summer, so here's to hoping some of you who haven't seen great storm activity yet this summer manage one in the coming days!
FWIW, the European ensemble continues to insist we see a late monsoon burst as we head into August. Let us hope.