Seasonal changes are in the offing for the week ahead, with a slow-moving storm system to move through the Rockies.
Let's take a look at the development of the system in this animation which runs from Sunday (today) to Sunday to show the middle atmosphere. What you'll see is a closed low (circles) form over the Western US and the Central Rockies.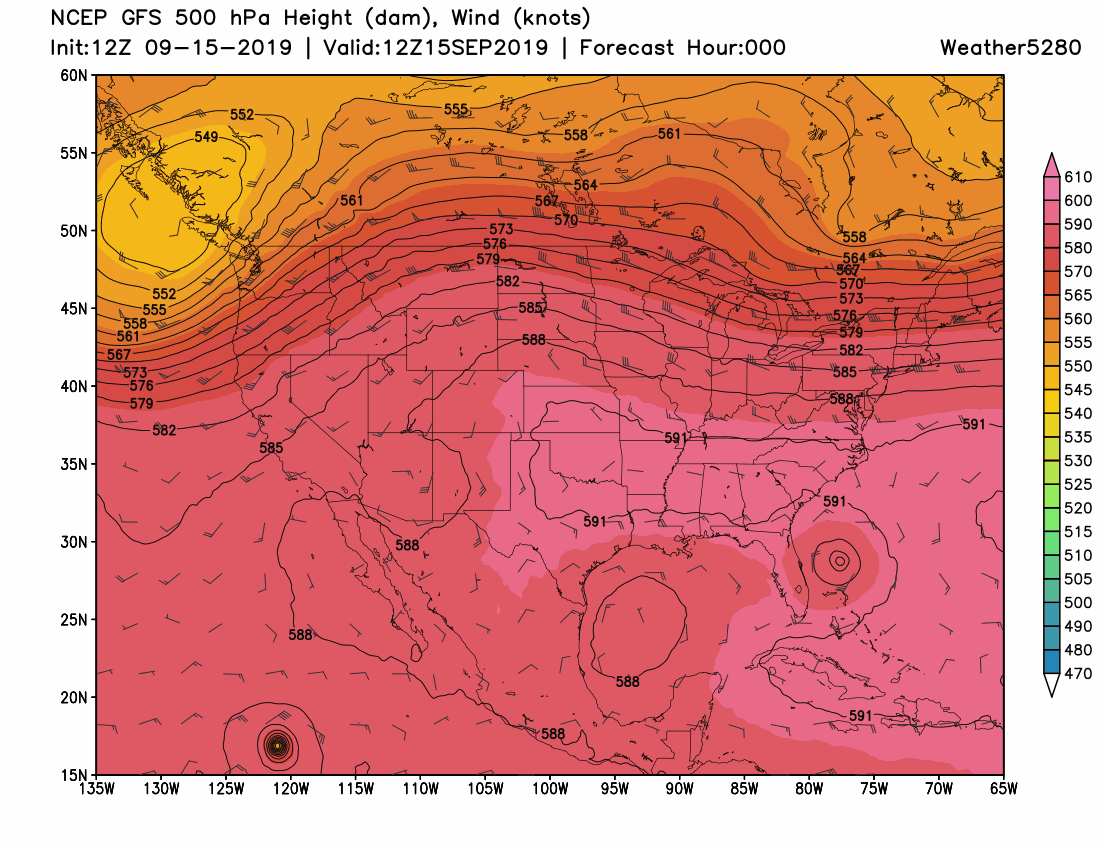 What this storm system does is break down the persistent ridge across the country which has kept temperatures warmer than average with drier than average conditions. For Colorado, this means a temperature change as well as some moisture.
Let's look at total precipitation for the week: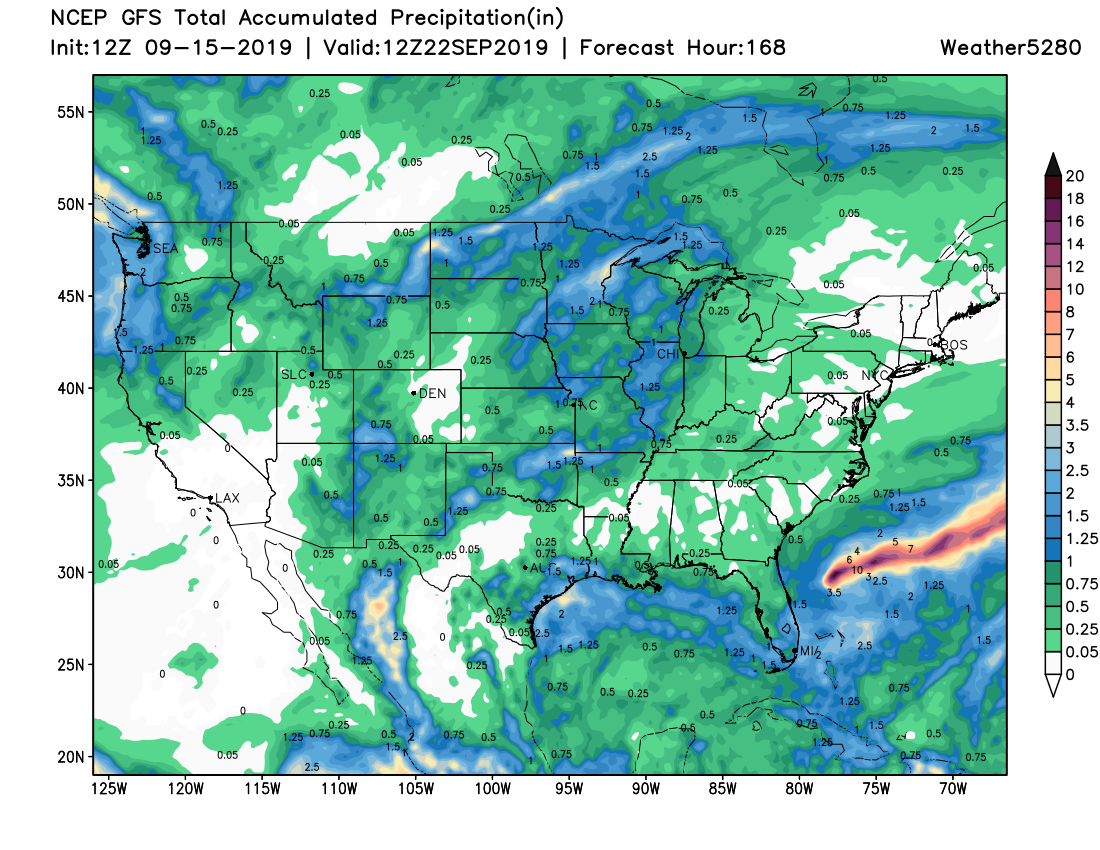 And, total snowfall for the week (Yes, this week's SOTA includes some snow!):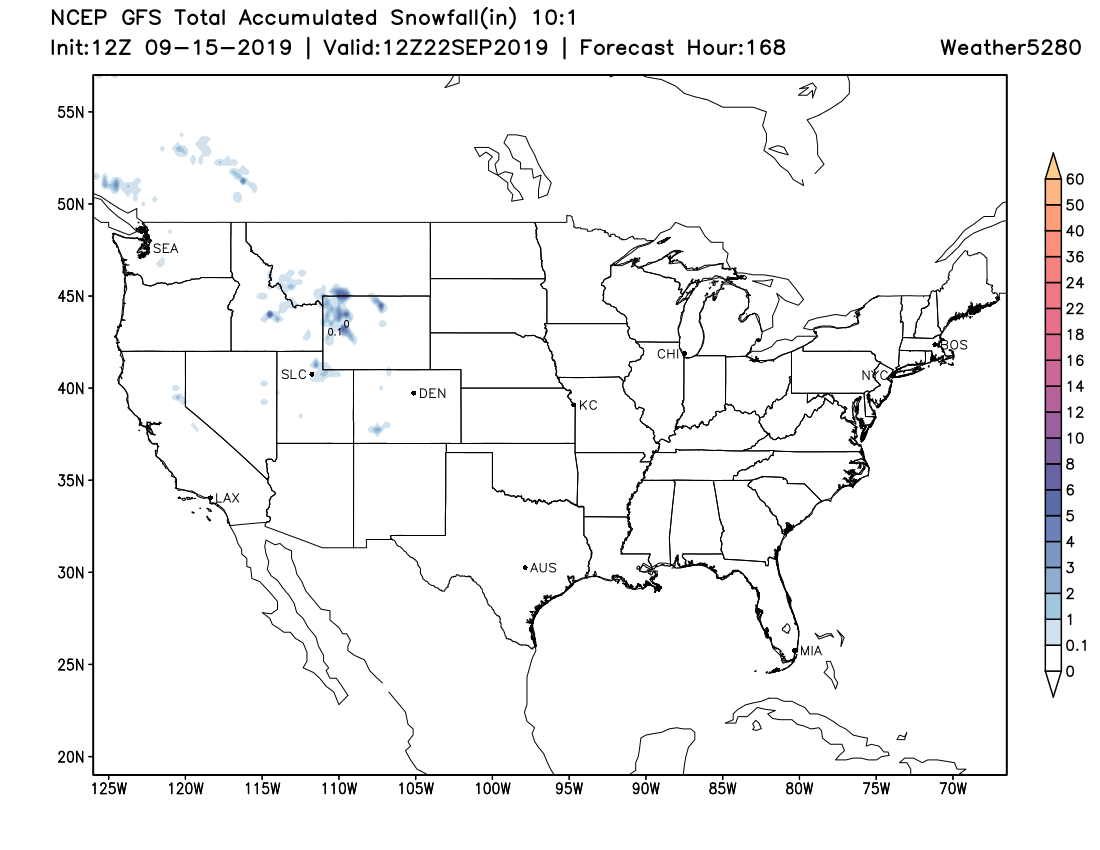 Although the snowfall won't be impressive for the state, the rainfall will be for some areas: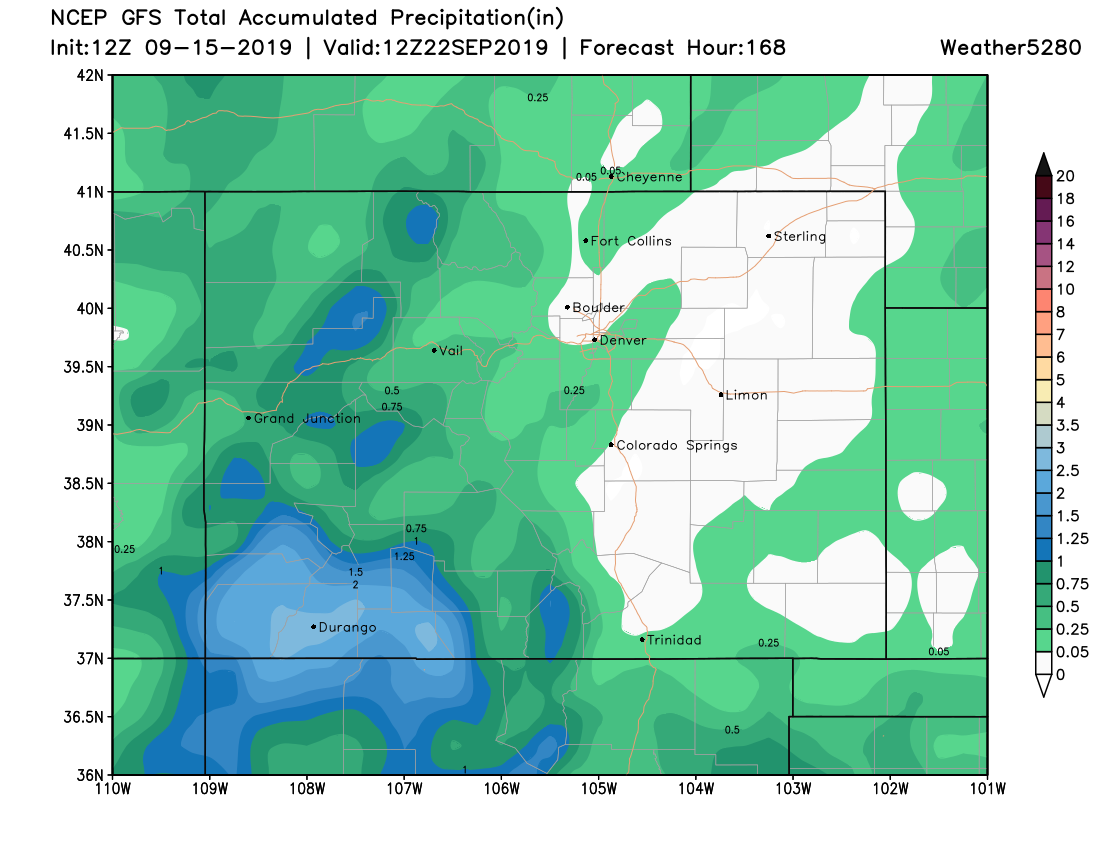 The heavier rain to fall over the southwestern corner of the state is much needed, as well as the central and northern areas. The drought increased again in the latest monitor released Thursday: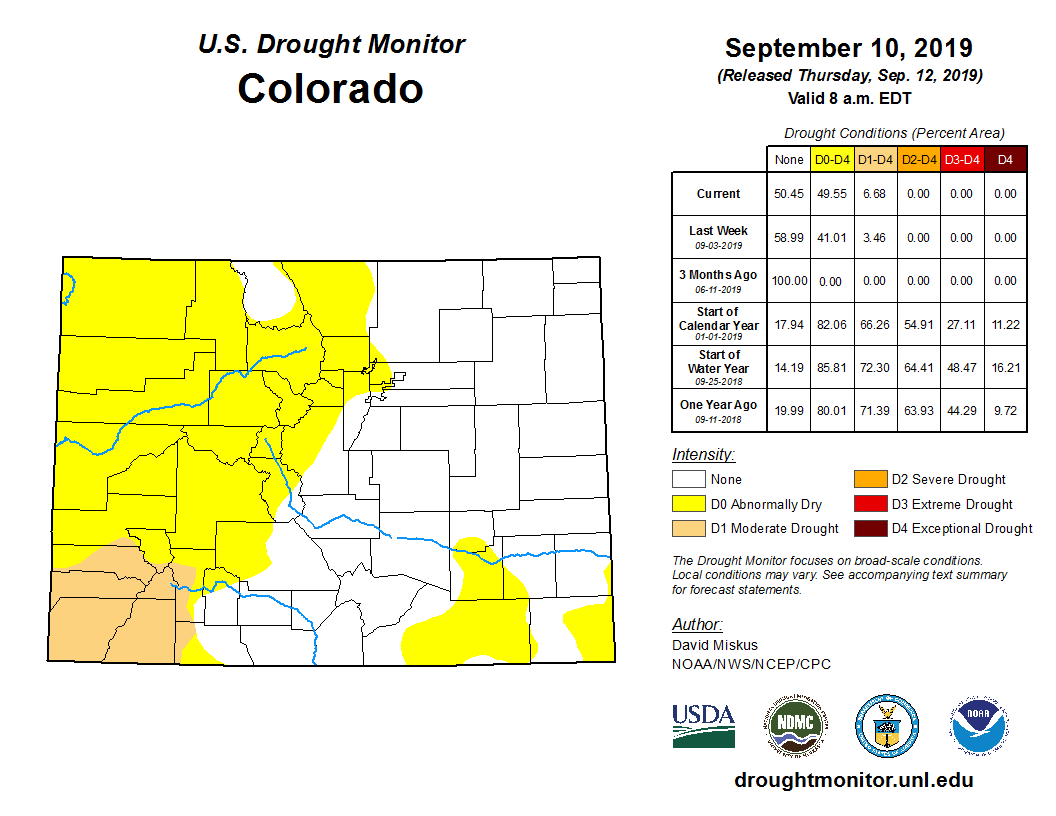 So, the largest extent of the drought areas does have rainfall coming this week.
However, note those east of the mountains don't have much rainfall headed our way. The storm system itself is too far north to deliver such moisture and instead will bring downslope ('down on totals') flow to the plains and metro areas.
However mostly dry, we will see some isolated daily thunderstorm/rain shower chances.
Ultimately temperatures do cool with the pattern change so rather than the upper 80s to 90s as we recorded this weekend, highs will be closer to seasonal in the upper 70s to middle 80s.
Here's Denver's outlook on the week:


Beyond this point, we are still waiting on the oceans to drive a more significant change to our pattern. As of now, the oceans aren't poised to bring us any change through at least the end of September.
Speaking of oceans, the Atlantic was able to produce another named storm this week. Humberto impacts the Bahamas to the open Atlantic through the next several days.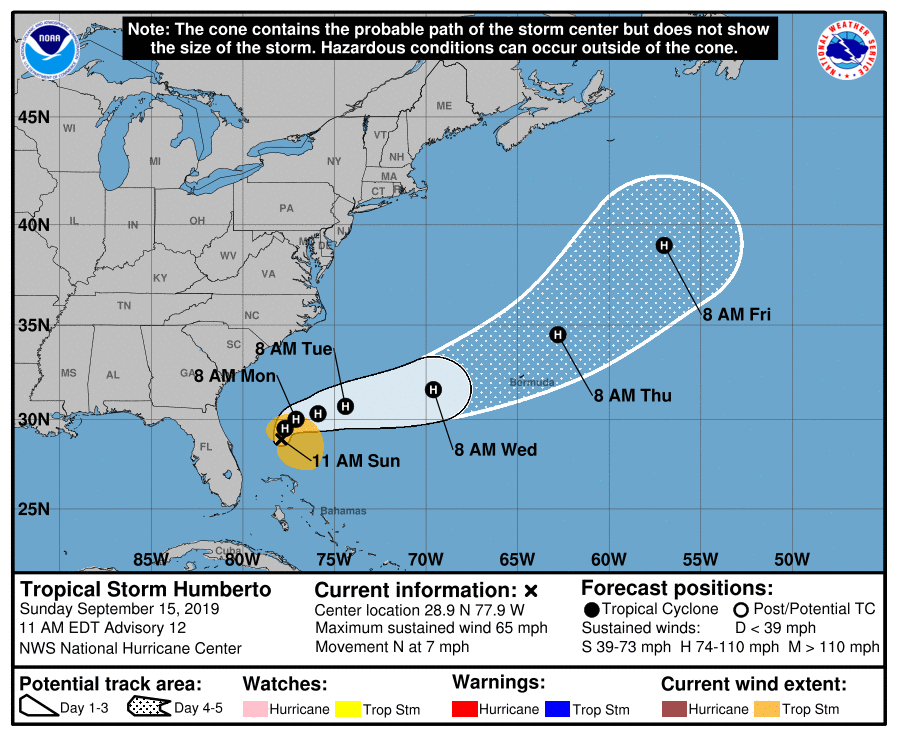 That's how the atmosphere is behaving for this week. We will post additional information this week should the rain chances shift. Also, we'll keep tabs on the snow amounts to fall in the state and into Wyoming.