As discussed in this week's SOTA, warm temperatures across the region today and tomorrow will cool by five to 10 degrees by Friday.
Should Thursday hit 80-degrees on your thermometer, it may be the last time this year. The average date of last 80-degree high in October 11th. The rest of October looks cooler than average, and there are only 3 occurrences of 80s in November...so, this may be it for the 80s outside of a record-setter in November.
Weather5280 Insider: To date, fall 2019 is 22nd warmest for Denver

With that cool down mentioned for Friday, we may see some scattered showers across Northeast Colorado –– which at the moment look to come in the form of rain if we see moisture at all. It may come in the form of thundershowers; the lightning a concern from a fire danger perspective.
Right now, that's shaking out to be about a 20 to 30% chance that we'll see those showers materialize Friday, mainly between 9 am and 5 pm or so. The mountains could fair a bit better, with at least some light snow accumulation possible for the north-central mountains later Thursday into Friday.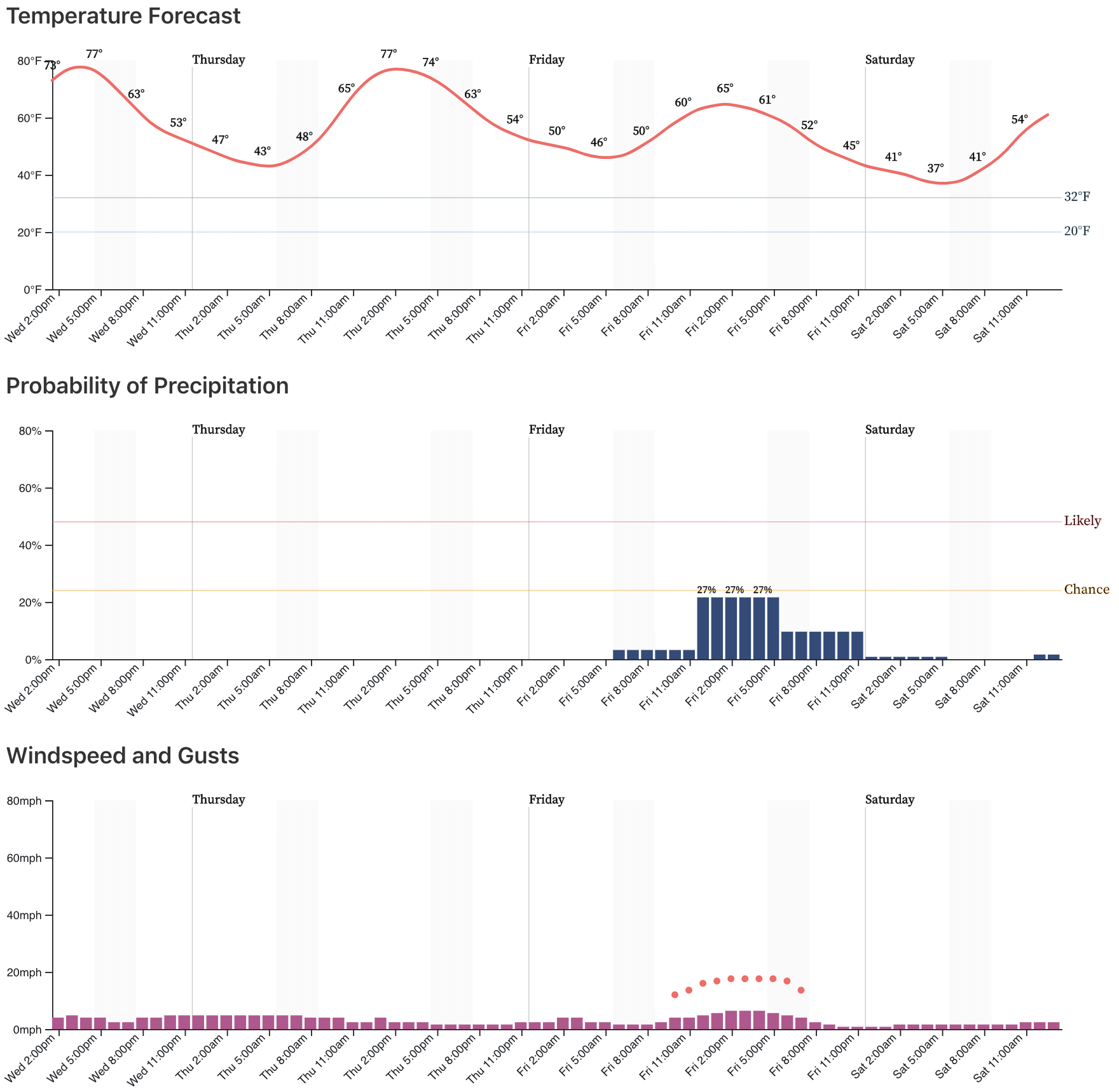 The GFS shows a burst of heavier rain and snow for the high country early Friday morning: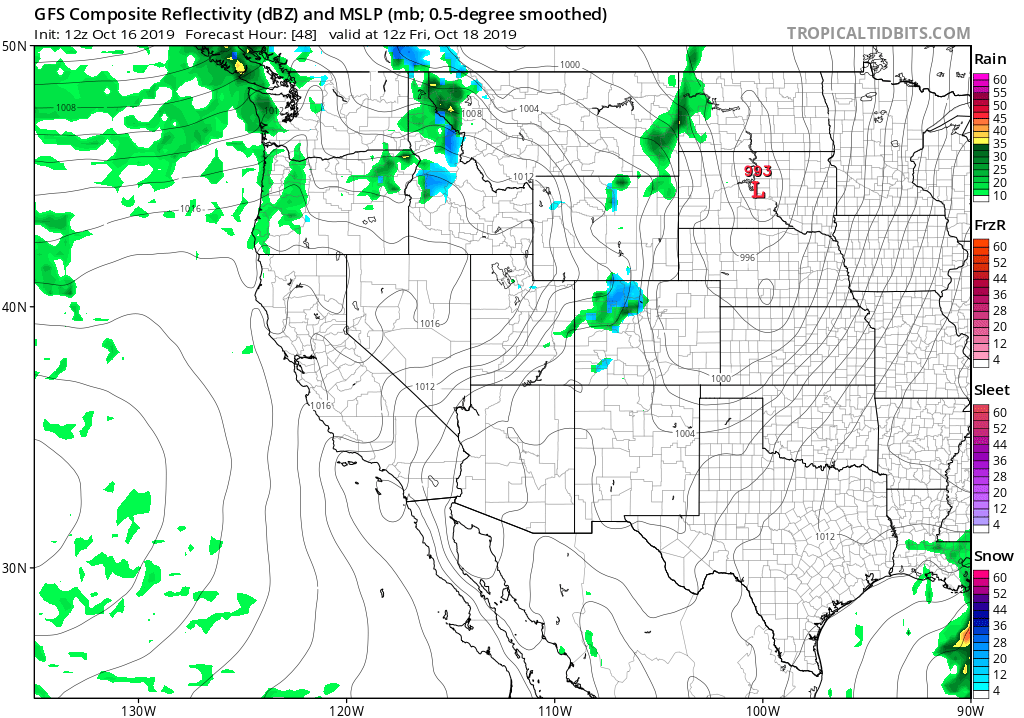 With a few isolated showers spilling out across the Plains by midday. Again, not looking like much at the moment, nor will everyone see these showers: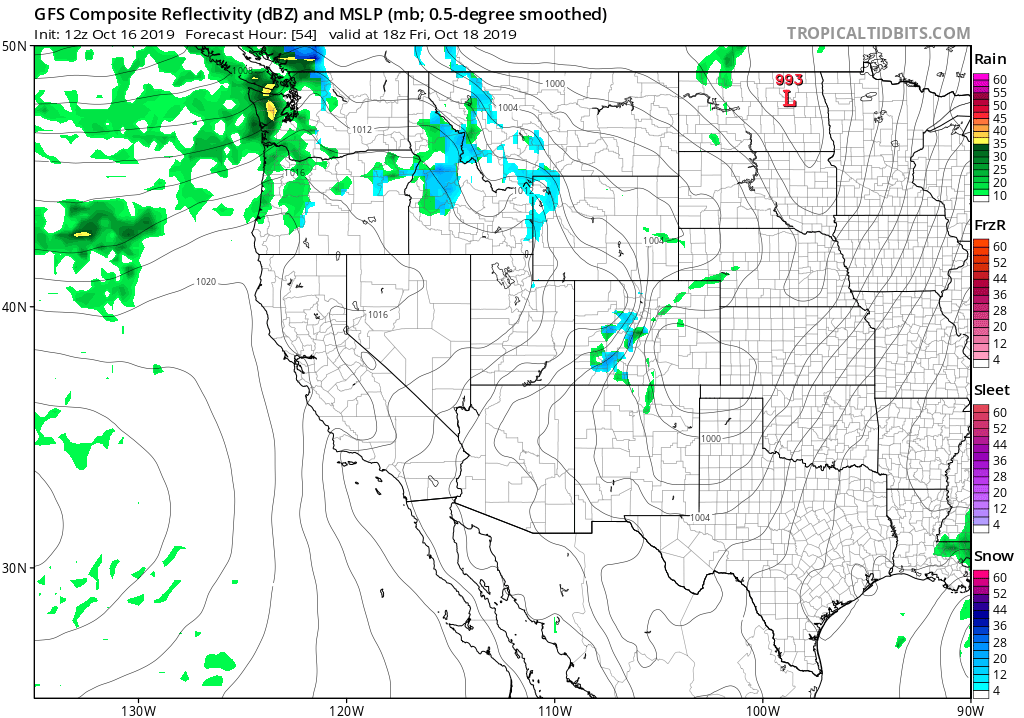 For snow, this particular model shows the potential for several inches of fresh snow up high by Friday afternoon: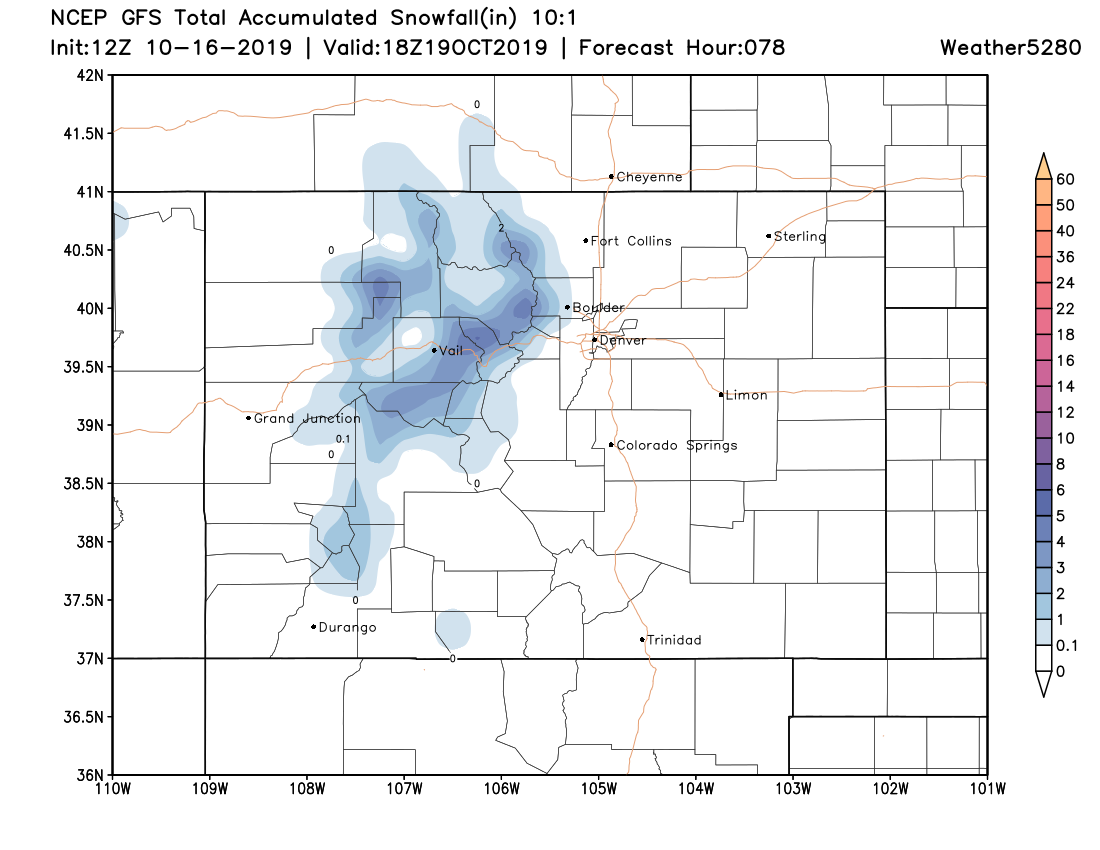 Looking ahead to the weekend... We're still tracking a stronger system that is set to move through late in the weekend and early next week. As we discussed on Weather5280 Insider yesterday, the path of this system continues to not look all too favorable for rain and snow across Eastern Colorado. Instead, more high-country snow across north-central Colorado, and likely cooler, breezy, and scattered rain and snow showers across the Plains.
We currently have highs in the 50s for Sunday and Monday in Denver, with overnight lows near freezing. We'll see off and on showers through that two day period (perhaps some thunderstorms as well), but unless we start to see a big shift in the overall track, this won't be a big storm for the Plains. Instead, a bit raw and unsettled as we finish the weekend and start next week.
Here's the forecast from the latest GFS model run for Sunday morning... it shows another push of snow for the mountains, and perhaps some storms across the Plains: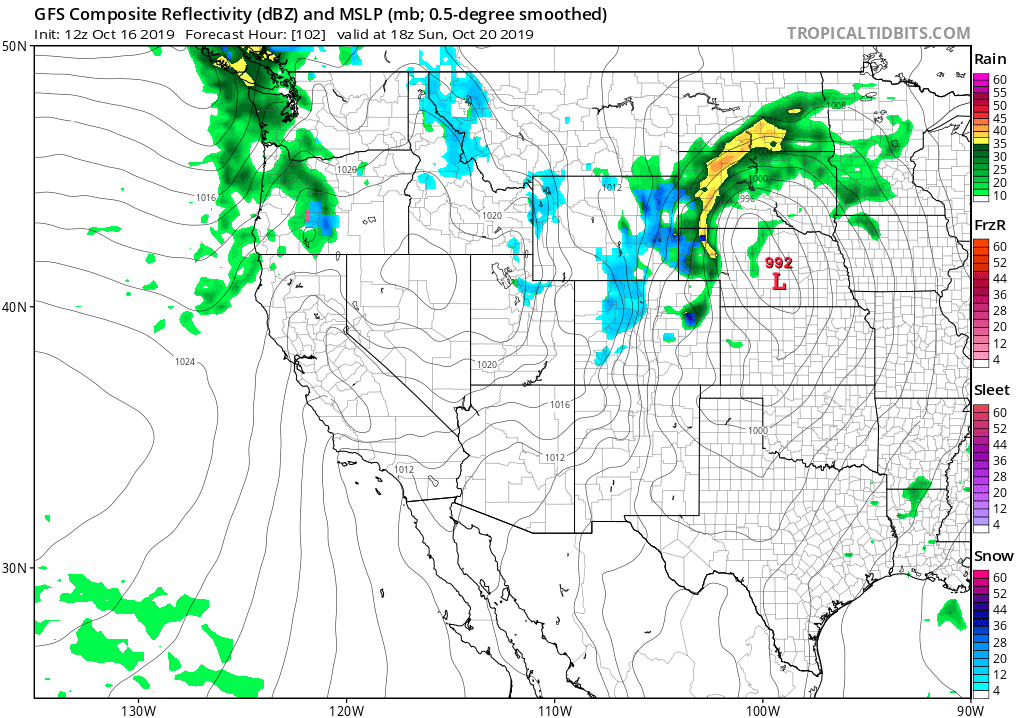 You'll note in the map above the heaviest rain and snow is north of Colorado, and this is what we expect to be the case barring any big changes in the next day or two. The GEFS ensemble members agree, keeping Denver cool but not all that wet through the weekend: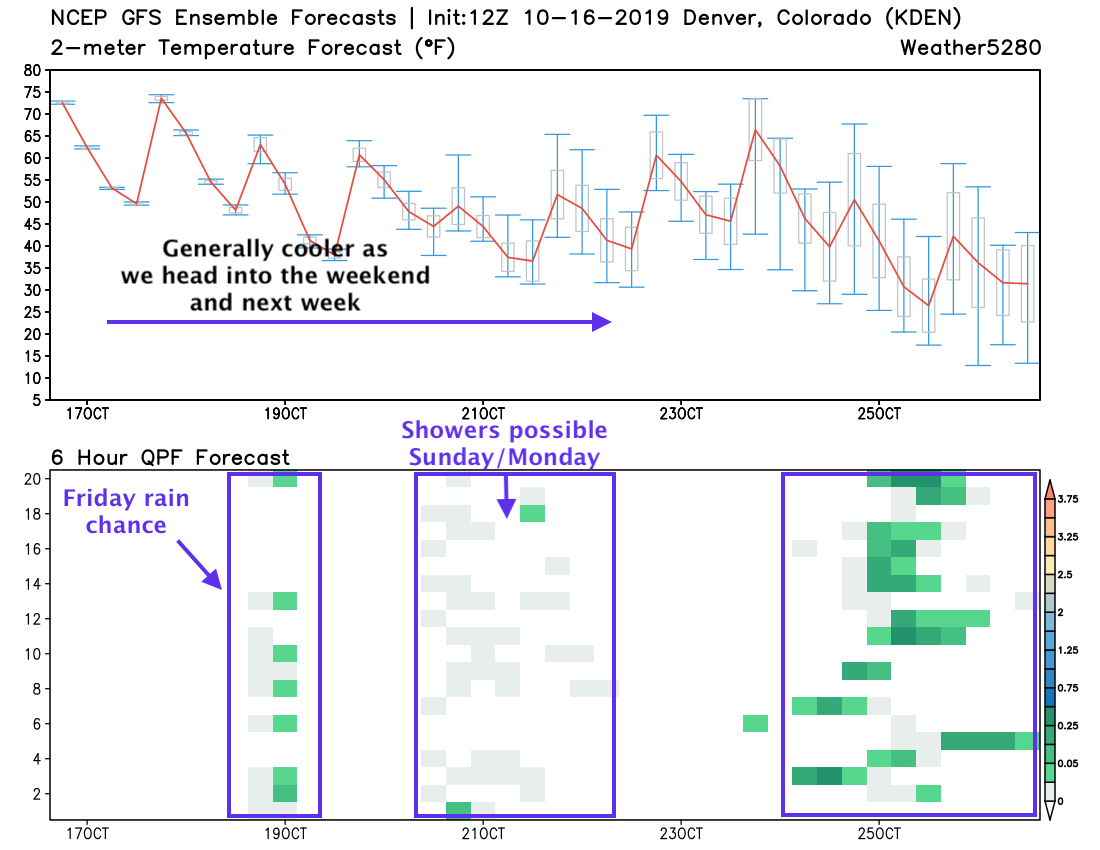 And finally, the seven-day gamblers show some potential for snow, but not nothing all that convincing: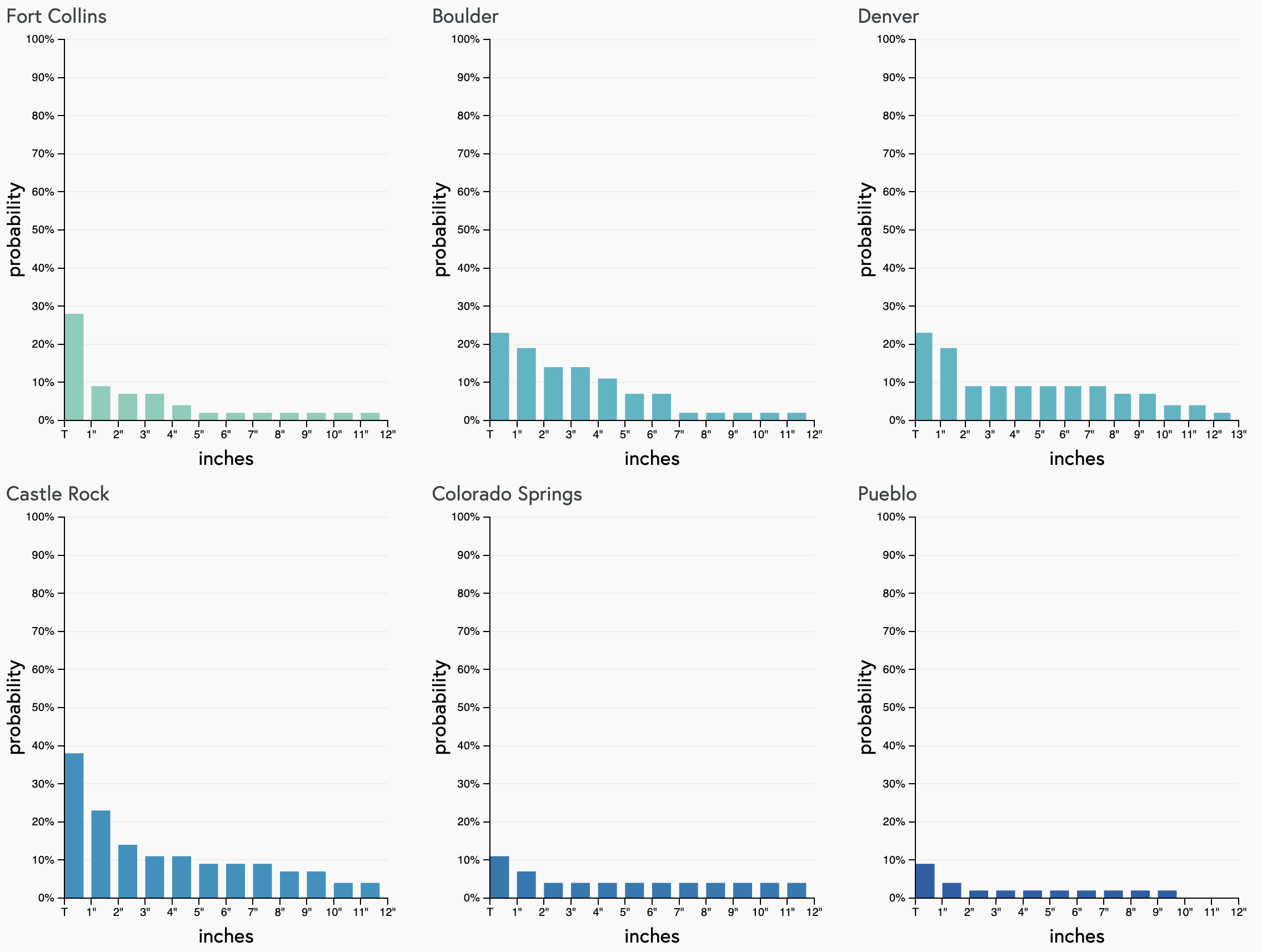 We'll continue to monitor the weekend system, and pass along updates if needed.