After an exciting morning, anticipation for the afternoon wave has made for a long wait. As of 3pm we are seeing signs of life again on the radar, with a band up north forming, and more activity picking up south of Denver as well: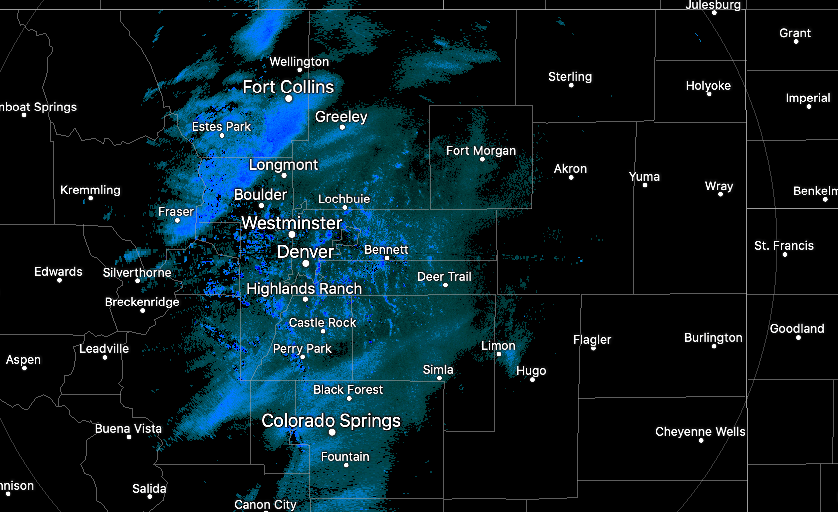 The trend through the day has been to be weaker and further south with the afternoon/evening snow. This actually will help our forecast, for as you'll recall we went low across the northern urban corridor for totals.
It appears as though the best potential for additional snowfall this evening and overnight will be south of I-76 (or so), with lesser totals expected up north aside from the band ongoing now.
The next hour or two will be key. If we don't see the radar fill in a bit more by 5pm we'll be a bit concerned about the going forecast. In that case, it could be the heaviest snow really did move through this morning. If it does fill in, we'll feel pretty good about our going forecast from yesterday.
If we're to believe the afternoon 3km NAM, this thing is just about over for the northern urban corridor. It's got 0.2 to 0.3" for Denver's southside this evening, more for the plains, but otherwise... pretty quiet: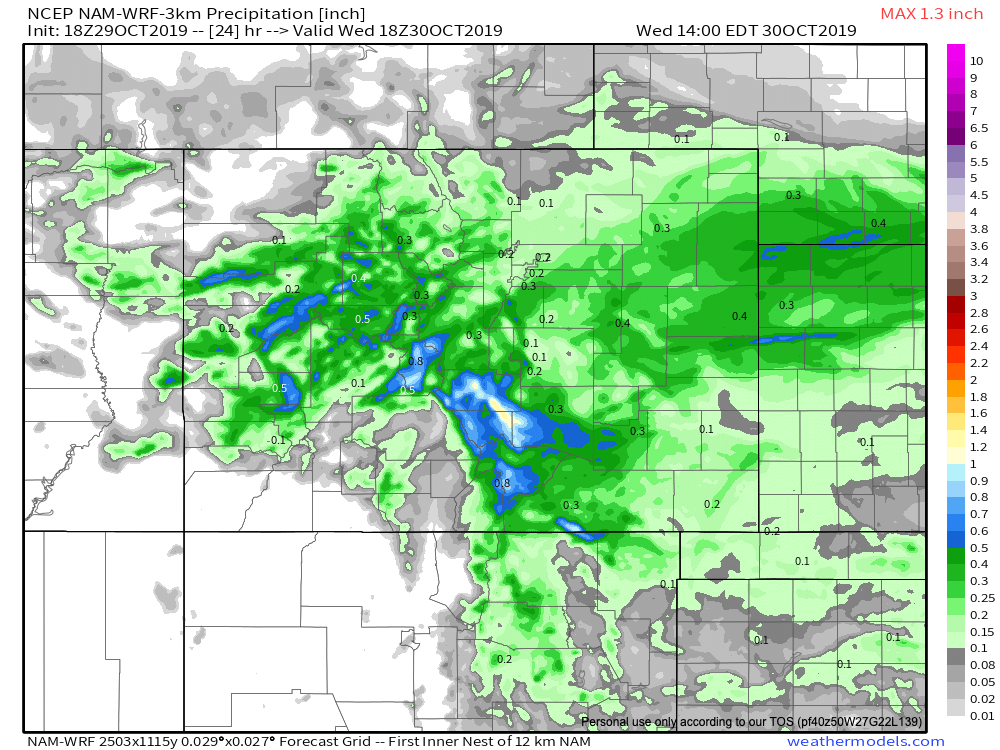 The HRRR is also pulling best precipitation chances south tonight... it's (very) likely overdone for Colorado Springs with this latest run, but shows how things really might shut off for the most part north of Denver: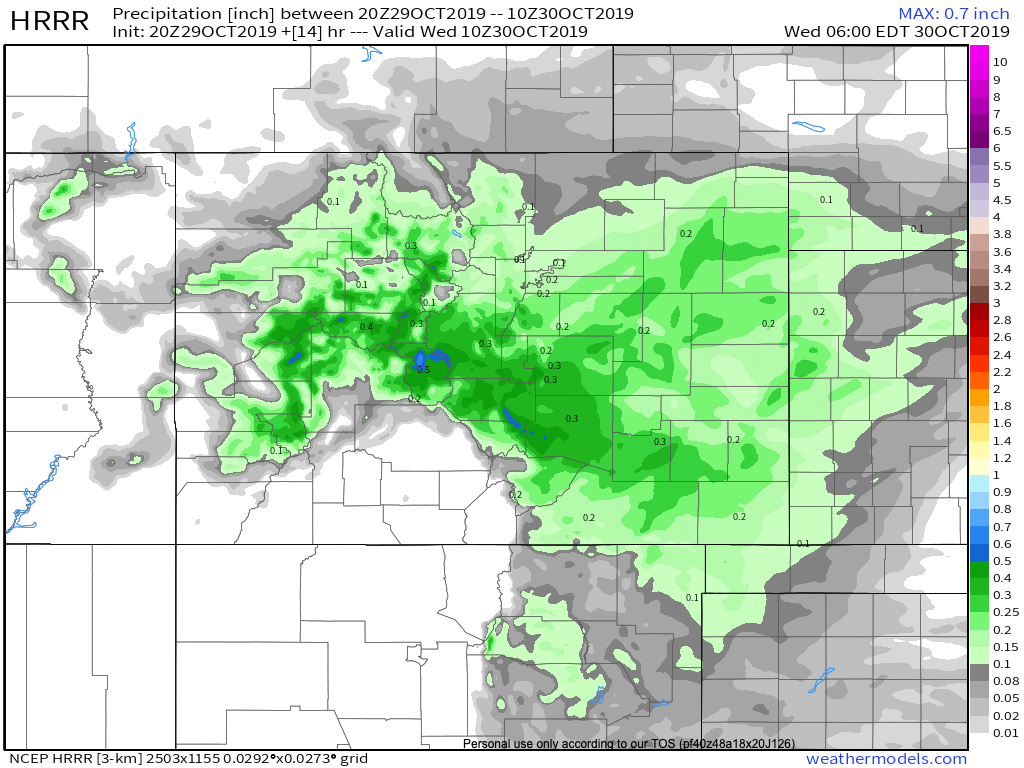 Not to just have a knee-jerk reaction we'll hold the course. As totals have come in through the day many in and around Denver have picked up from 2 - 7" of snow since about 4am this morning. We're sitting at about 2.75" at our station in Denver West, with snow off and on over the last few hours.
After sweating the fact our forecast has been consistently lower than others... it'd be be rather ironic to end up too low in spots when all is said and done. Not ready to call it yet, but for the snow lovers out there get to doing those snow dances, our window for a good band or two to carry us across the finish line may be closing quickly.