Welcome to the 2020s! January is likely to take on the weather pattern that established itself in December.
It's been well over a month since the city received more than three inches of snow; most of December was dry until the holiday snow event.
January, at present and looking at the longer-range forecasts, looks to follow suit with little snow in the outlook, however, there is a chance later this week.
Although the snow season to date is ahead of average, look at the snow received since December 1st and you can see the deficit: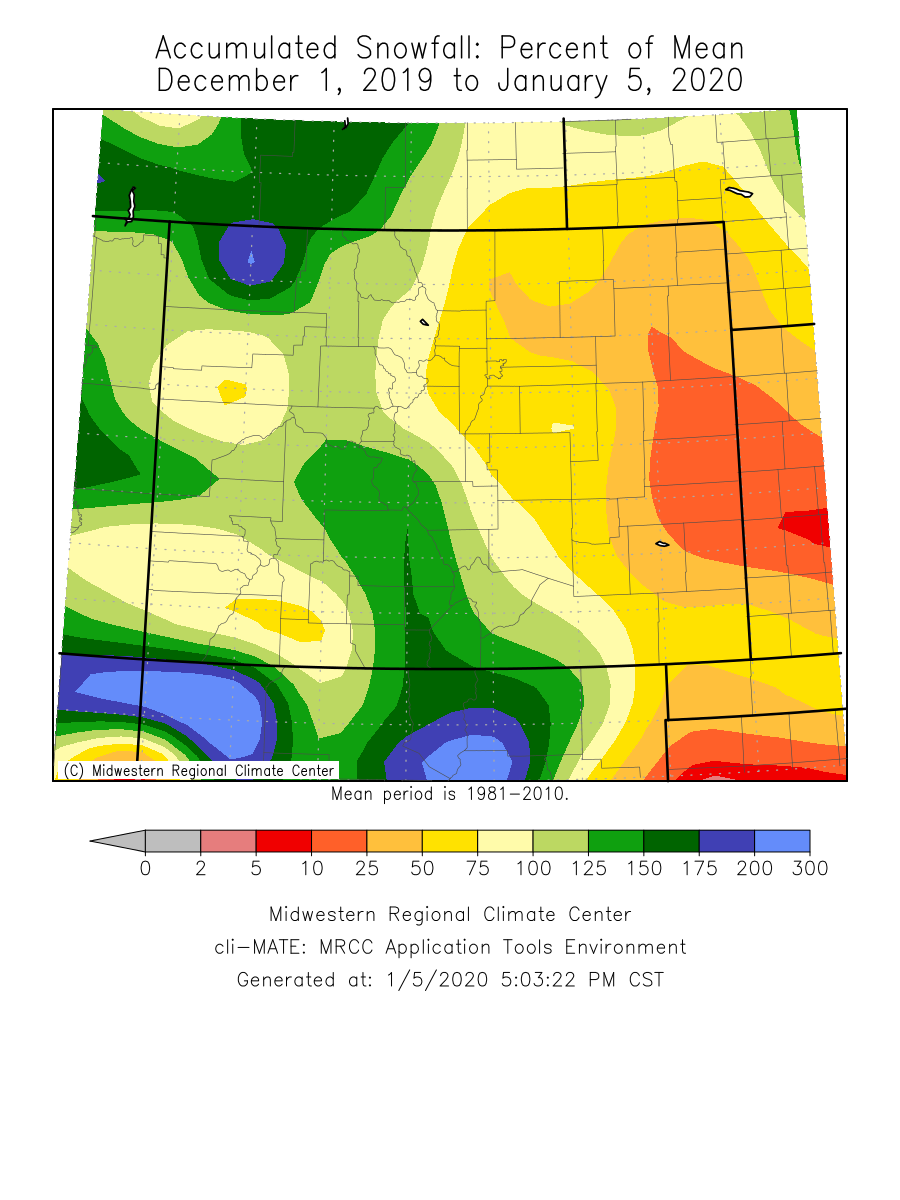 Look Ahead
From Saturday's high of 62 (5 away from a record high) conditions cool Sunday and set the tone for the week, which will be temperatures closer to average rather than near extremes.
Here is a look at possible highs and lows for the week: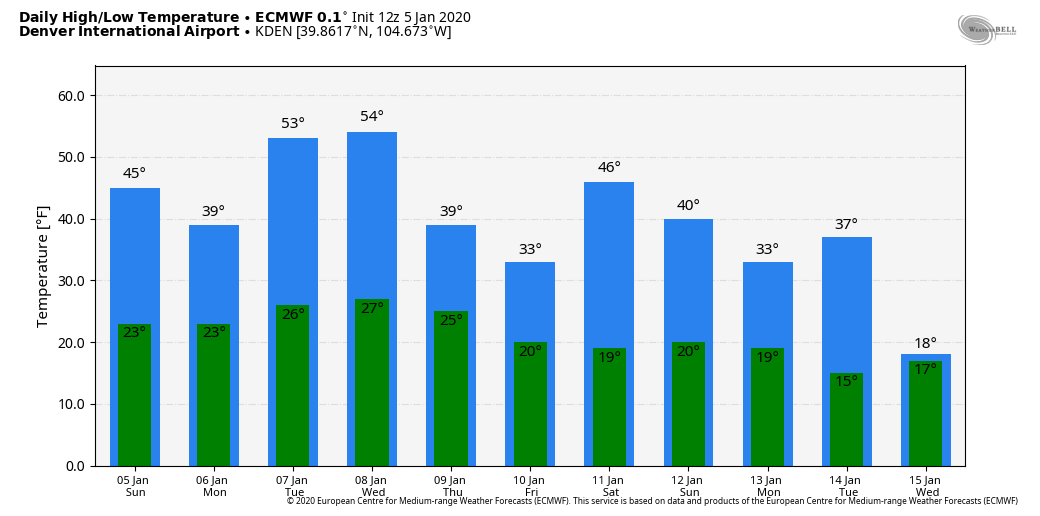 With this, see the temperatures drop a bit later in the week with a more lasting impact. Part of this was discussed with our Insiders this past week, but the idea here is one of January's few storm systems will swing through the region to bring that cooler trend. And, as mentioned above, is Denver's next chance of snow.
We can watch that next system form and move through in this animation: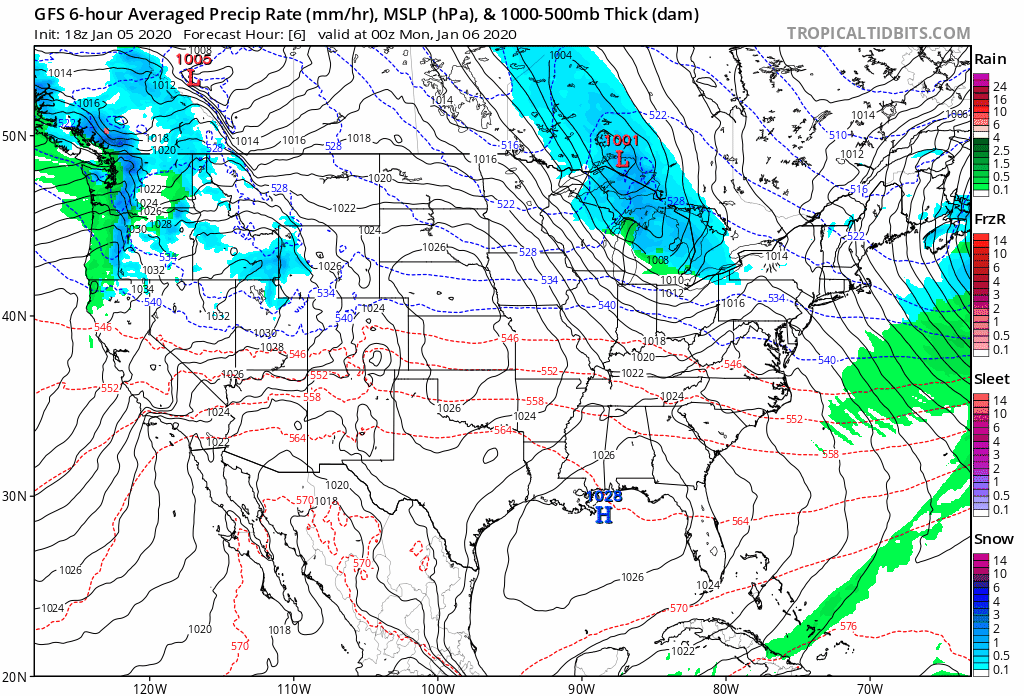 As that system moves through there will be areas of precipitation, mostly in the form of snow, for Thursday and Friday.
Here we see the 24-hour precipitation and snowfall total for the late week: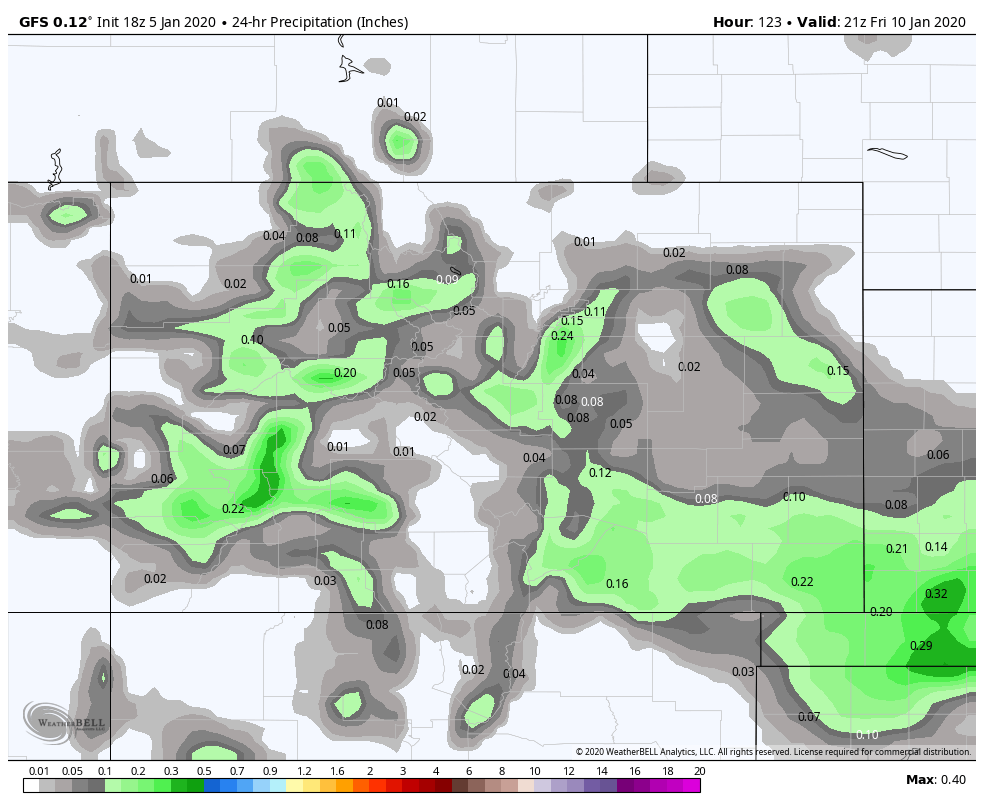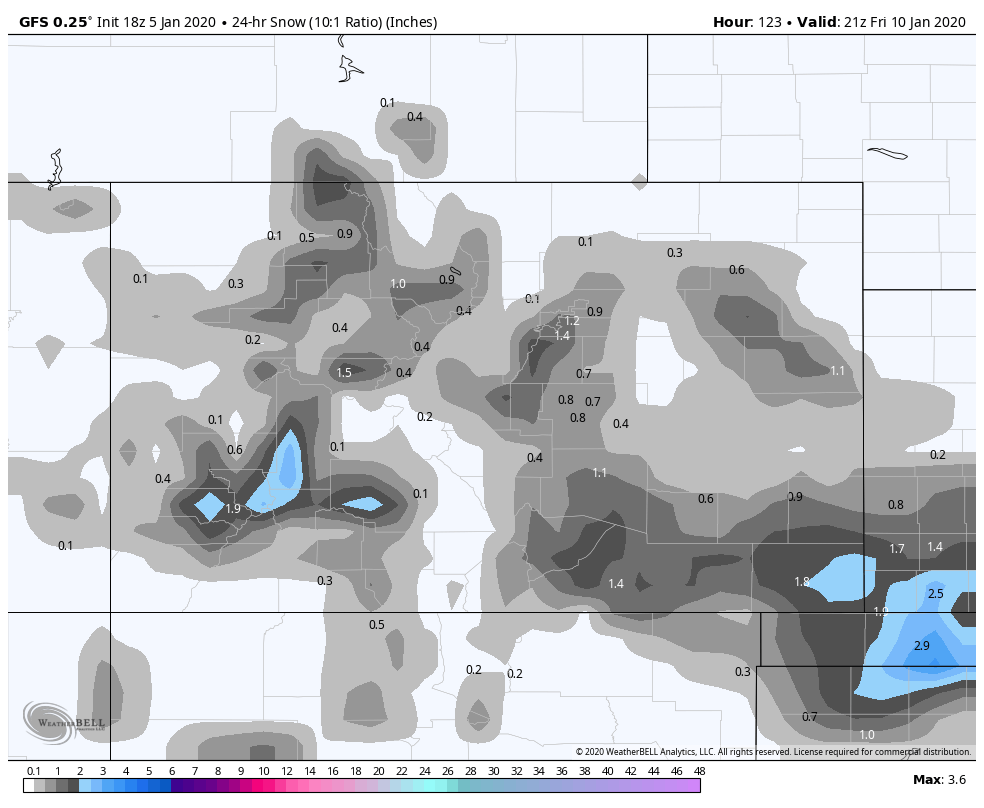 No, it isn't gangbusters.
The longterm outlook for January isn't too favorable for a significant pattern change to that of a snowier one.
In a generalized look at the snowfall to come over the next 10 days, you can see in this image the lack of much snow in the metro areas: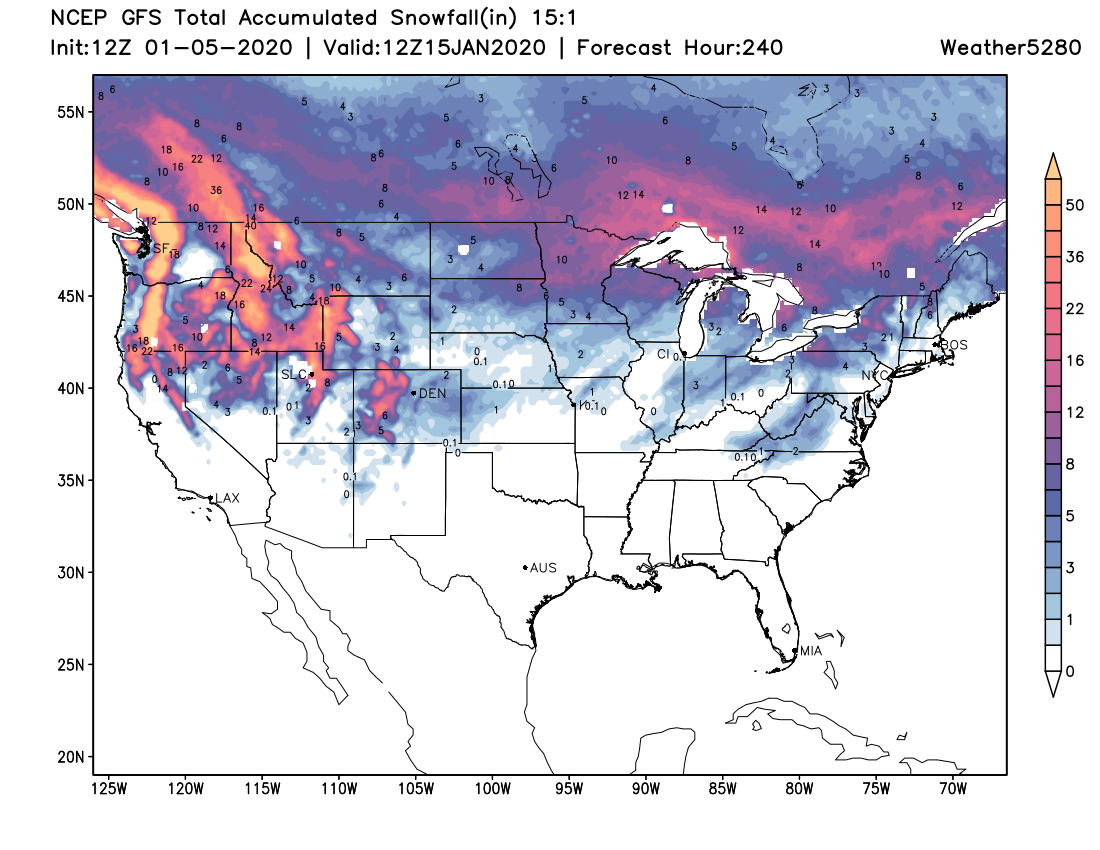 Thankfully the early season snowfall surplus continues to carry us in this drier pattern.