With the National Western Stock show kicking off this week you'd fully expect some colder weather to accompany it. Right on schedule we see this week's relative warmth being pushed east today and tonight, with colder temperatures pushing through Colorado to end the week and for the weekend.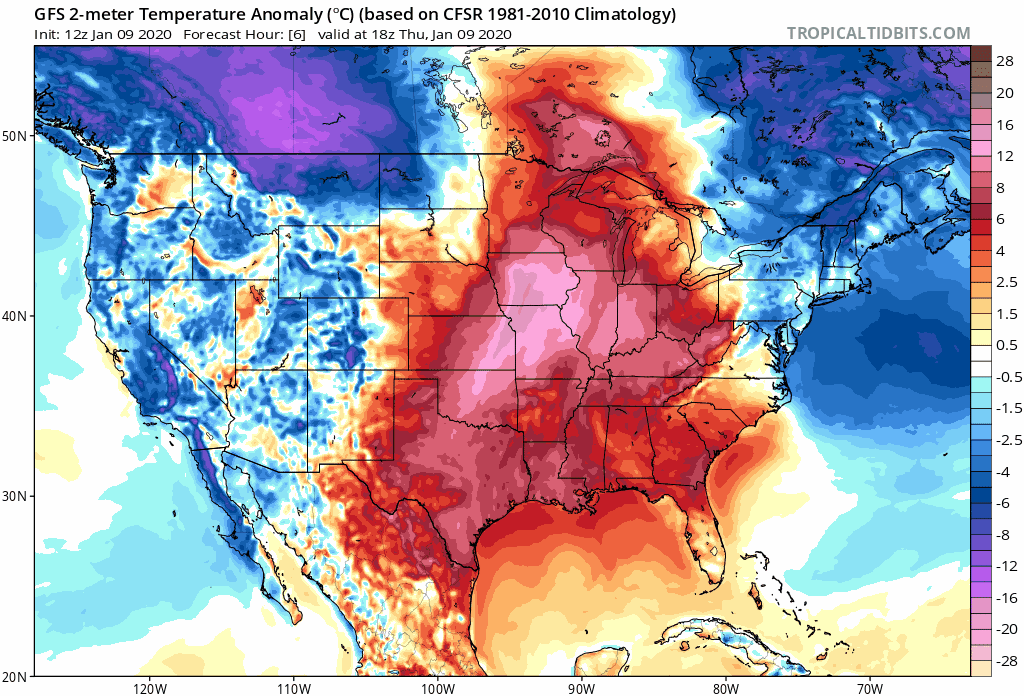 This won't be a tremendous cold front for January, but Friday will be chilly across Eastern Colorado. The hourly outlook for Denver shows temperatures dropping into the 30s on Friday, and into the teens overnight Friday night. You'll also notice in the charts below a chance for some snow showers tonight and Friday, and some gusty winds Friday as well across the plains: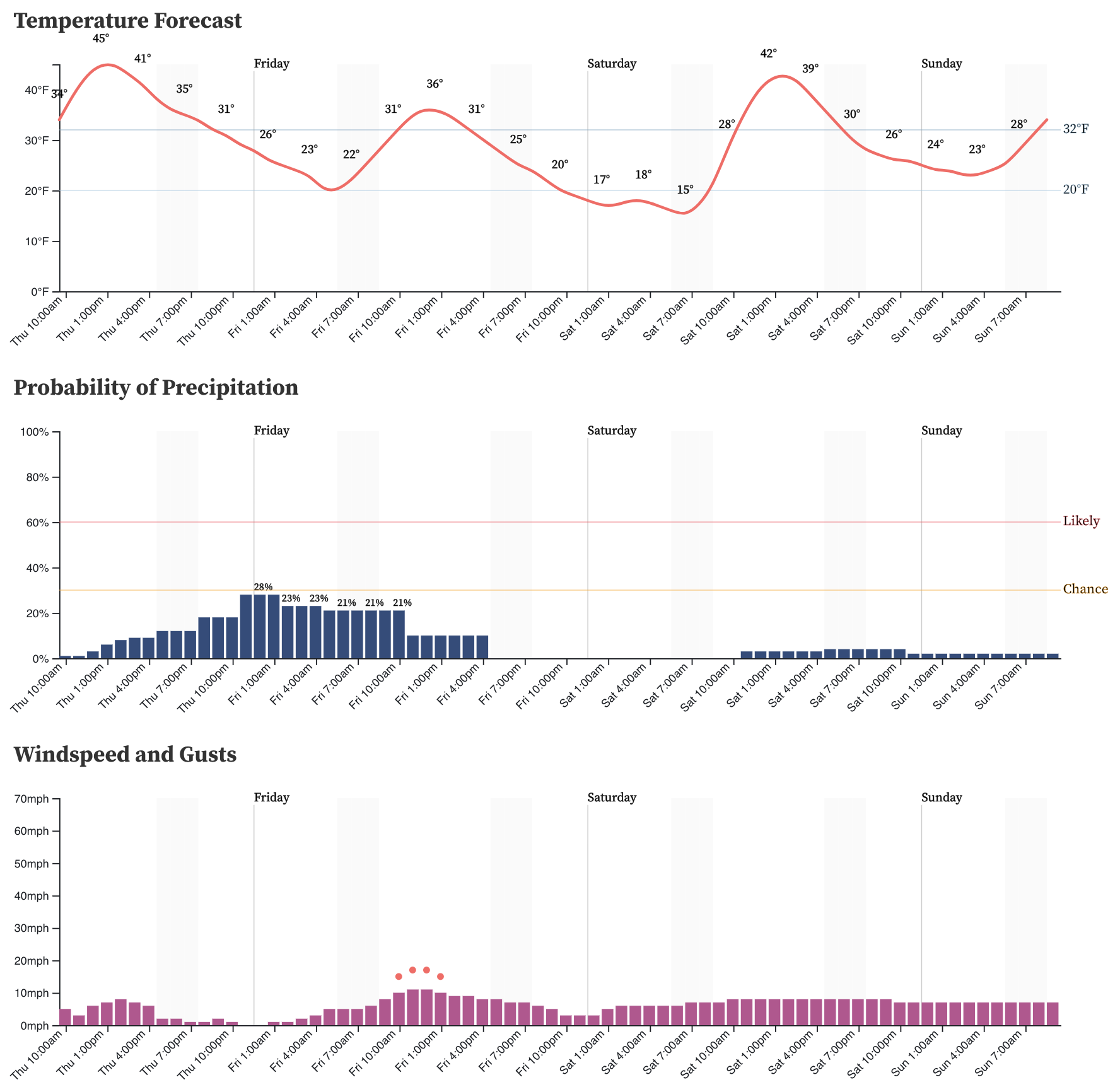 Unfortunately for snow lovers we aren't expecting much accumulation with this system. A broad-brushed 0 to 2" across Eastern Colorado, with folks seeing a quick coating to 2" and others seeing no snow at all. Our gamblers reflect this, with a Trace to 1" most probable for most Front Range cities: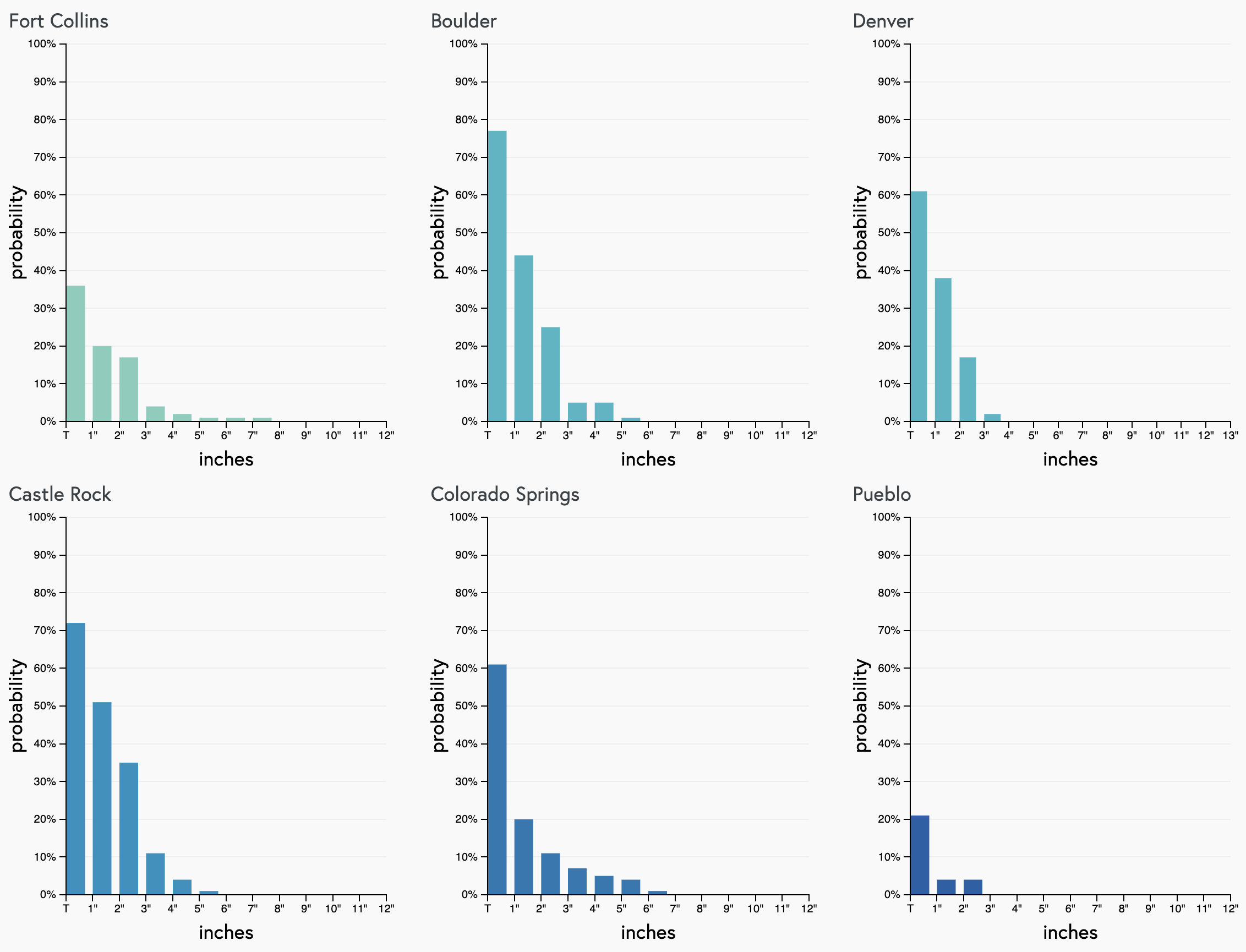 Probabilistically we see the best odds for a few inches of snow out across far Eastern Colorado, with the Palmer Divide seeing the best chance for some accumulation along the Front Range (matches with our gamblers above as well).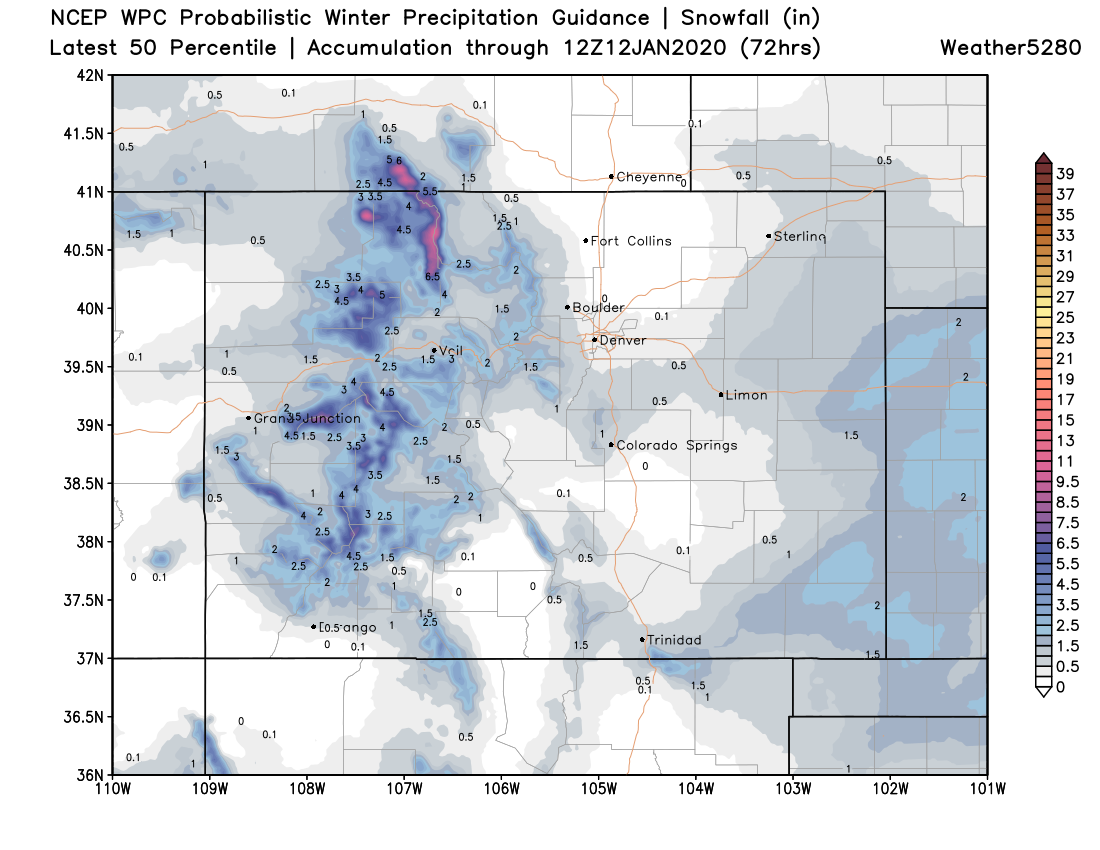 A look at a few models shows a similar outlook. A spotty Trace to 2" snowfall totals across Eastern Colorado, but some areas with no snow at all. The Western Palmer and far Eastern Plains also favored by the 3km NAM below: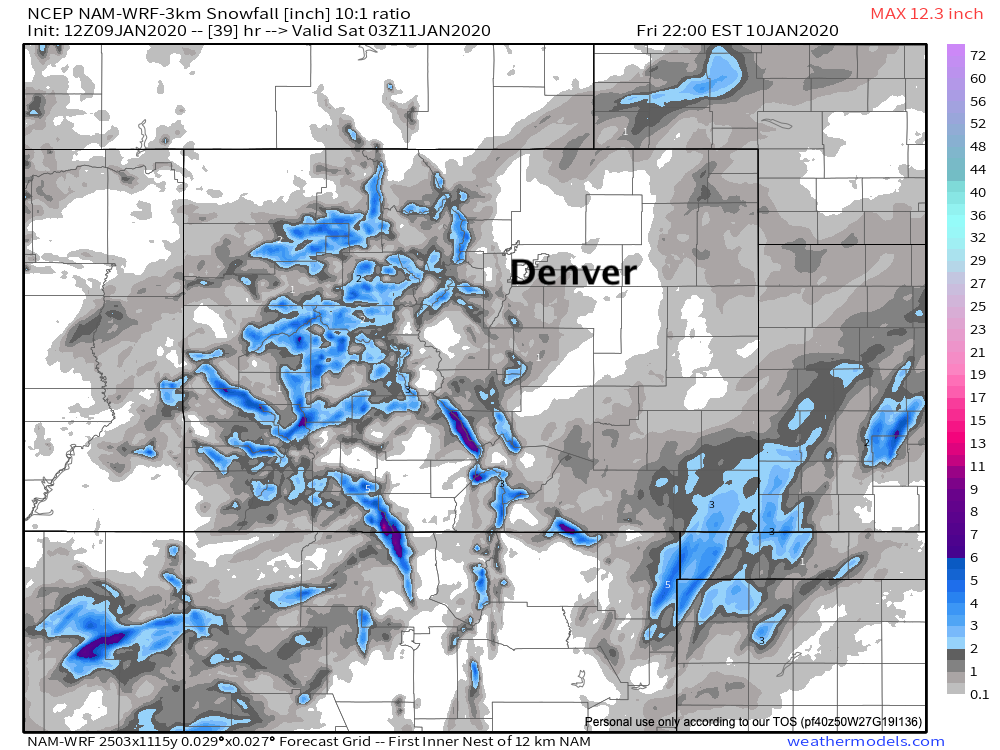 The European looks about the same: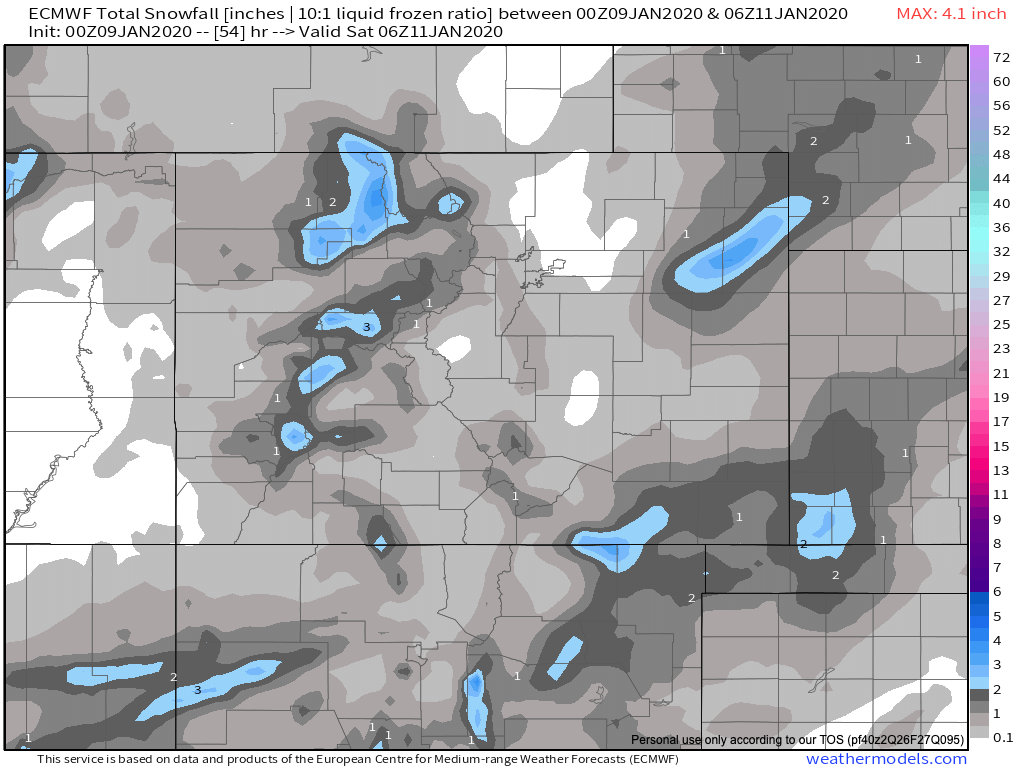 So, a bit of a change in our weather to end the week, but not exactly a huge storm on the way either. Might we see some slick spots tonight and Friday? Yes. But, overall I think we should be able to handle this one just fine, and for most of us the wait continues for our next big snow.
The weekend looks chilly but mostly dry across the region. Stay tuned.