Strong winds Friday prompt warnings and advisories for Eastern Colorado, cool and dry for the weekend
A storm system moving through the state to end the week will bring snow to the high country and a whole lot of wind to Eastern Colorado.
Winter weather highlights surround us in virtually every direction, but those of us in and along the Front Range will see very little moisture from this system –– just wind. A High Wind Warning goes into effect midday Friday and continues through 2am Saturday morning for much of Northeast Colorado.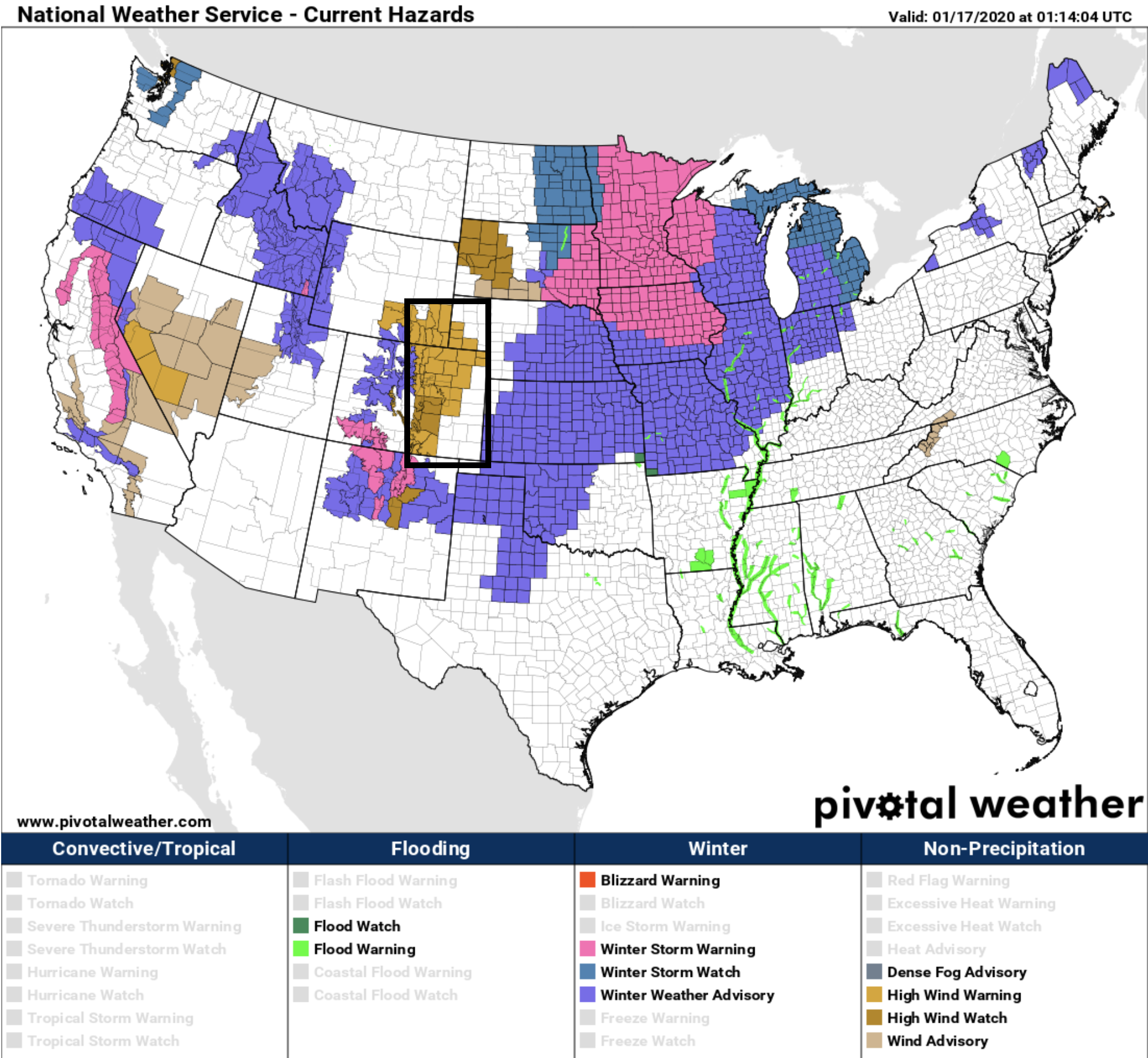 Our hourly planner shows winds picking up in earnest midday Friday, and continuing into Friday night for Denver. Note those red dots on the meteogram represent the wind gusts. Yes, that's near 60 mph gusts expected in Denver, but higher gusts are possible in the foothills and mountains. We won't be surprised if we see a gust reported over 90 mph for someone on the Front Range.
The amount of dust and air pollution will likely be very prevalent in our sky so allergy sufferers or those with migraines may want to have medicine handy.
The winds will calm by Saturday, with temperatures above 10 degrees cooler for the city than we'll see on Friday: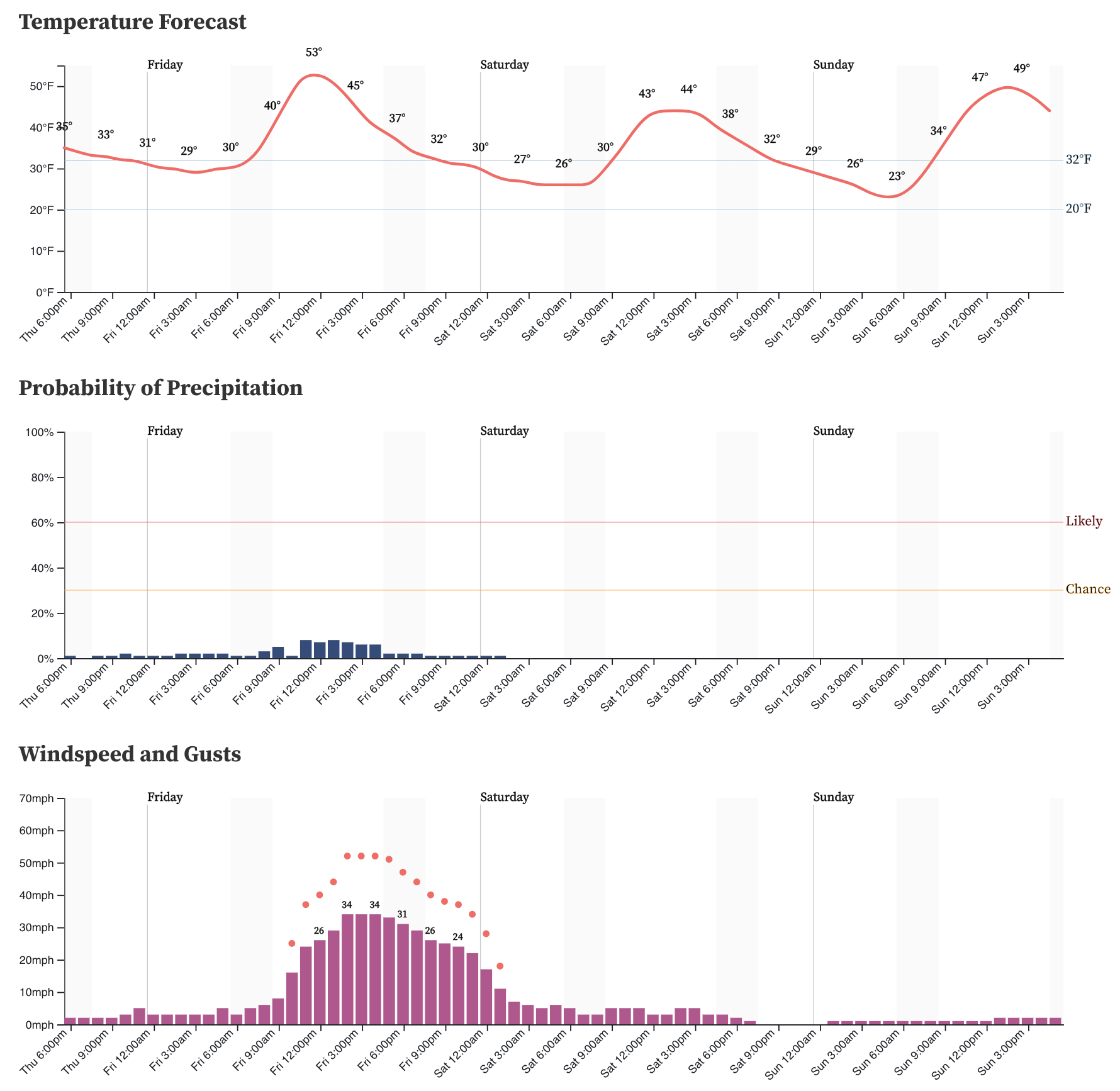 Again, not much moisture east of the Divide. A stray shower here or there, but anything that does materialize isn't expected to amount to much and should remain isolated. Here's the snowfall forecast for the weekend: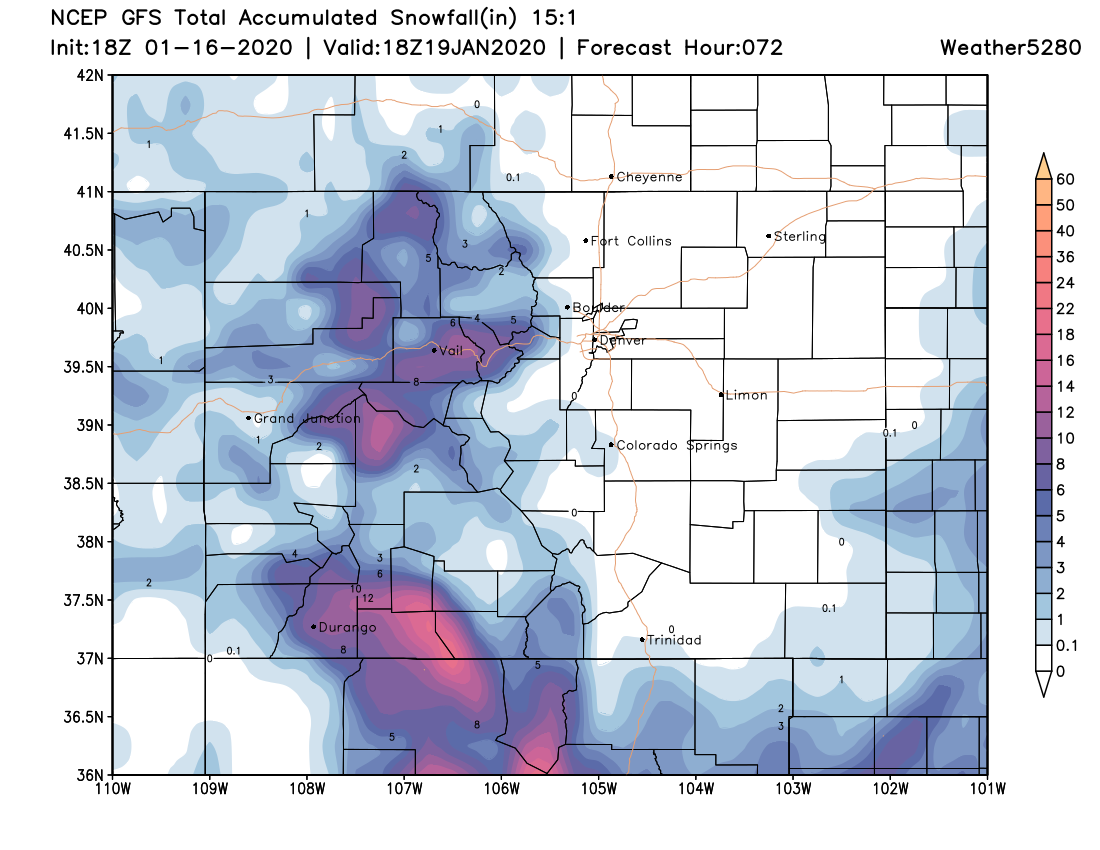 As for precipitation, also pretty dry along the urban corridor and adjacent plains. Some better moisture chances once you get out near the Colorado/Kansas border, but otherwise mostly dry through midday Sunday: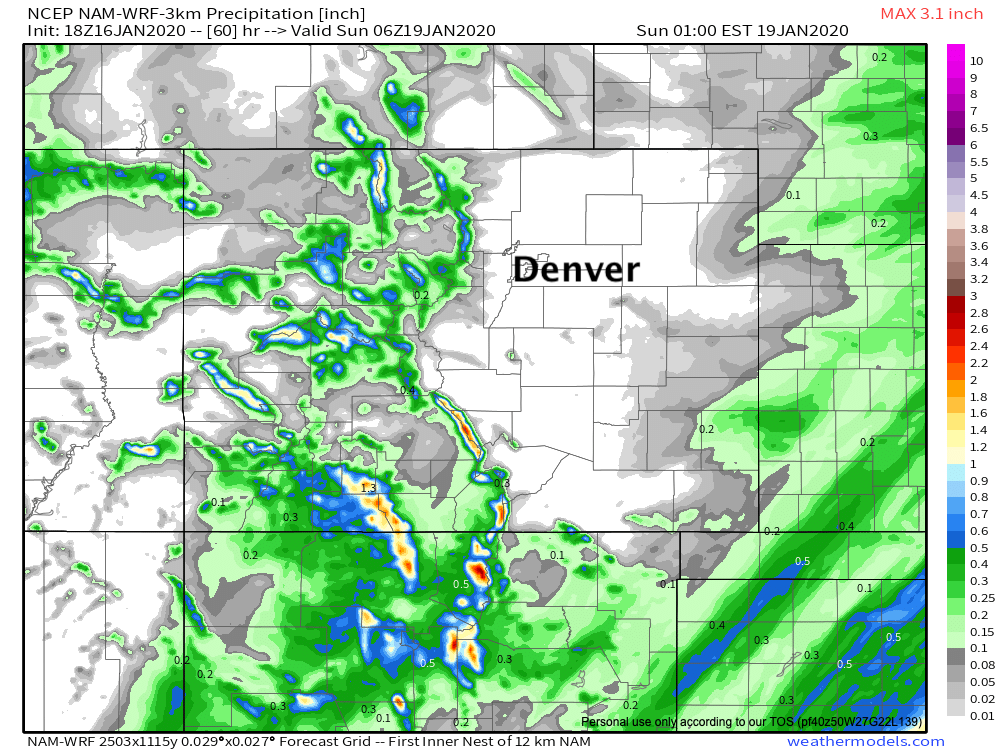 Hold onto your hats! Enjoy the quiet weekend, perhaps a bit more active weather arrives next week. We shall see.