The next snow event is unfolding in the mountains for the next several days, but some of that snow will make it over central and northern parts of Colorado Thursday to Friday (mainly Friday as it appears right now) with a higher impact near Fort Collins and Greeley versus Denver.
The mountains will have significant snowfall for central and northern ranges through the weekend, over two feet possible which is great for the ski and water industries but will be rough on travelers and the backcountry avalanche threat.
The hardest-hit mountain areas will come Thursday morning through Friday night. Total snow of 1 to 3 feet, plus wind gusting as high as 60 mph over the mountain passes.
For the metro areas, we'll have some sunshine mixed with clouds for both Wednesday and Thursday, but note the hourly planner shows snowfall chances to return Thursday into Friday.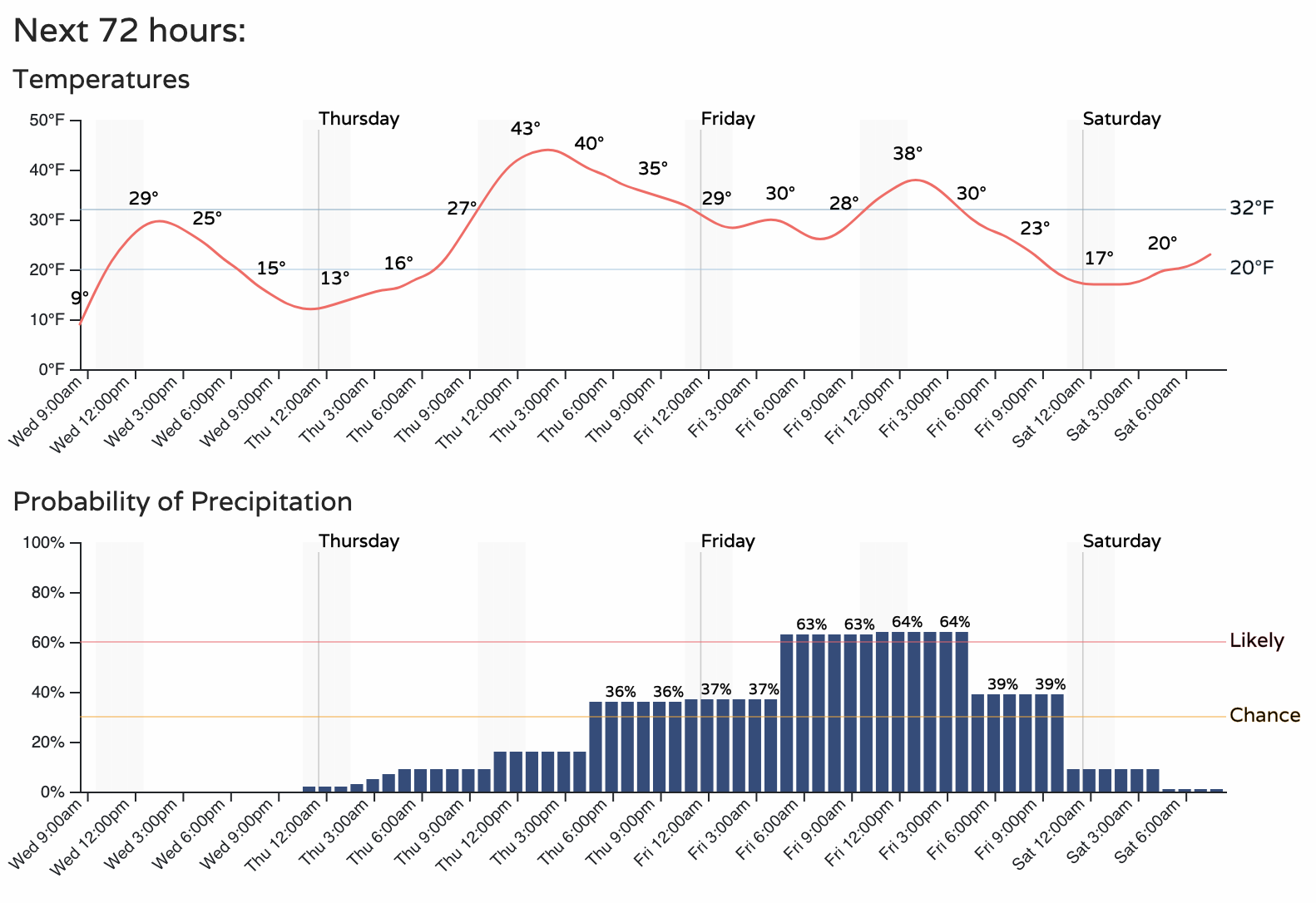 It is that snow chance that is likely to spread the highest impact across Northern Colorado Friday.
Here are two animations of snow accumulation during the next three days. The takeaway is the location of the higher totals being over NoCo and the eastern plains, outside of the mountains of course, and a lower impact for Denver to Colorado Springs. Also note that even across northern Colorado the placement of this heavier snowfall is different between the models: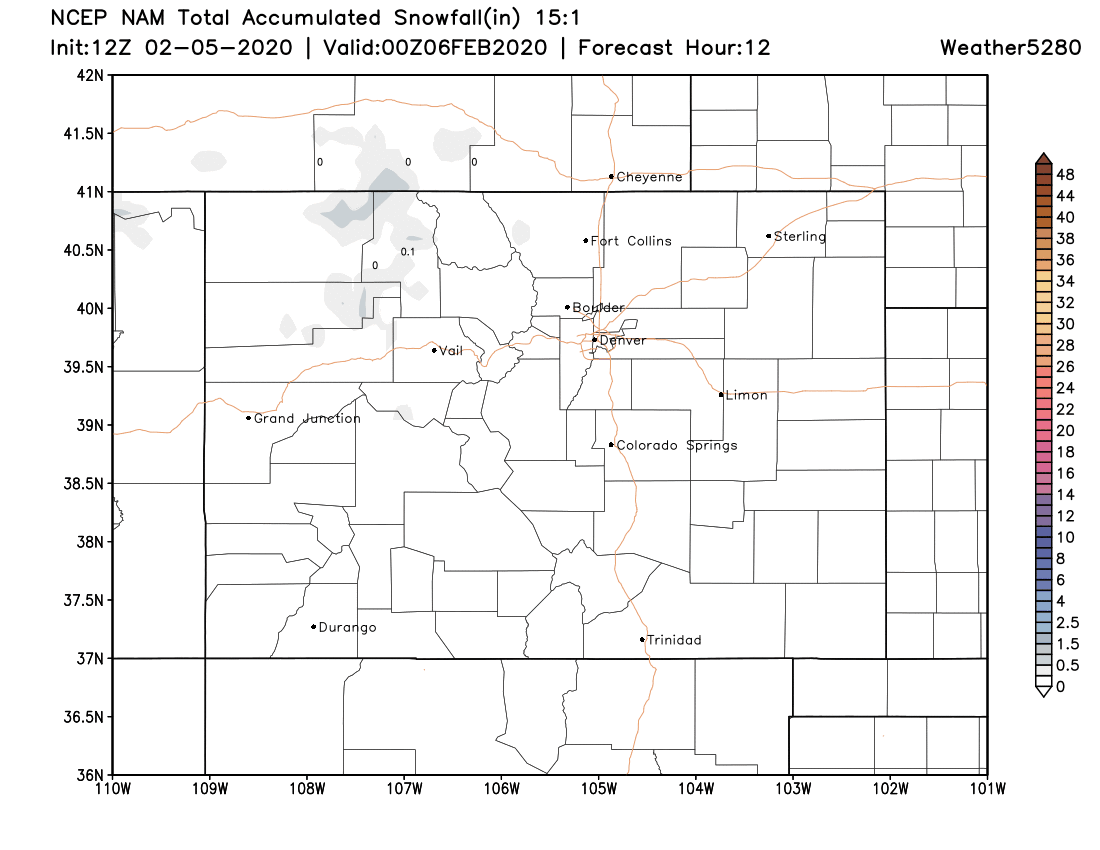 For those in the higher potential zone, Larimer and Weld Counties, there is possibly significant snow on the way to snarl travel for Friday into early Saturday. The higher range in the models suggests over a foot for some, however, other models are quite a bit lower than that and the highest probabilities in our Gambler Data remain in the 4 to 8-inch range overall - as of Wednesday morning's data - barring any change to the system, which there likely will be, it's the weather of course.
To reiterate that difference from the high end to the low end is the median potential of the storm. This product is via the WPC but the Euro model does support this outcome as well: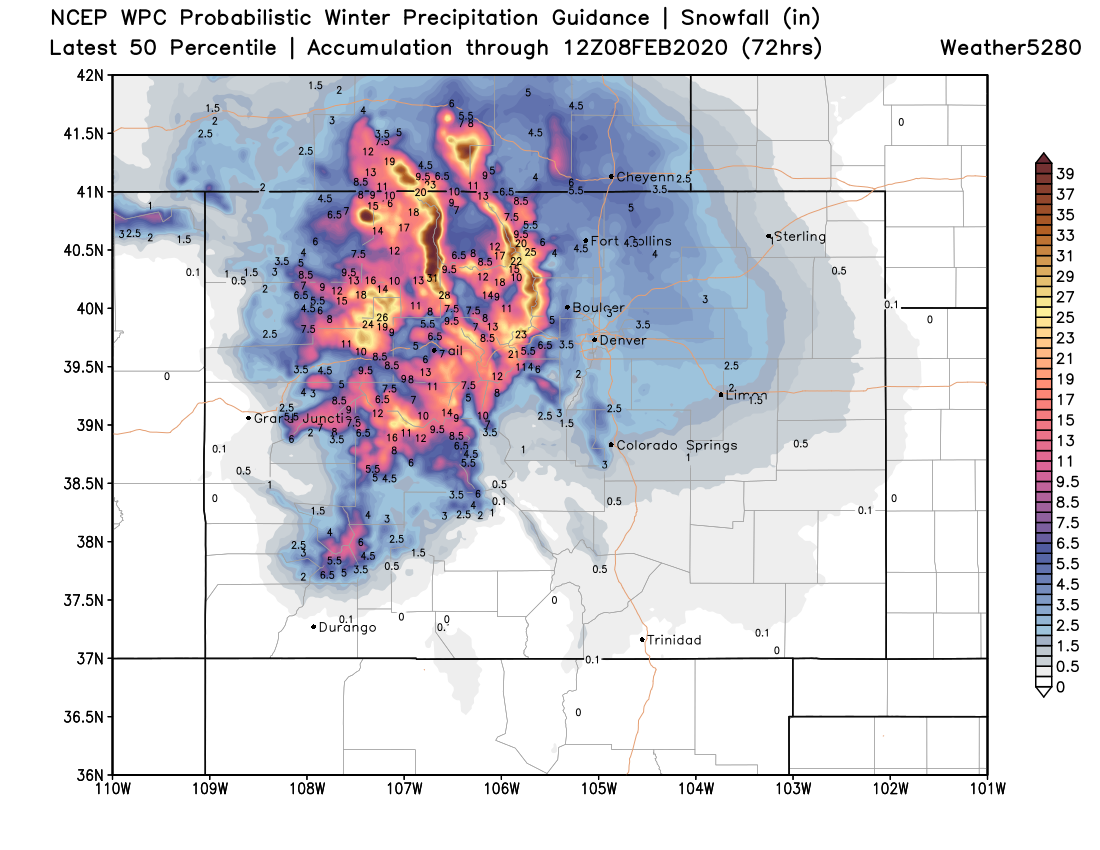 For Boulder, Denver, and Colorado Springs the trend has been to keep the snow to the north. However, it clearly would not take much of a shift to bring something impactful into the area; remain watchful. Especially for any travel plans you may have Friday into Friday evening.
This snow may come in the form of occasional snow squalls with associated warnings, too. That implies very high snowfall rates and poor visibility in short bursts.
You'll note the uncertainy for the high totals in this post, hence the headline reads "tried to take shape."
We, obviously, are in true weather-nerd mode and glued to the data. We will pass along another round of data soon.