Yesterday's snow has given way to a warm mid-February sun and plenty of blue sky across the region to start your weekend.
Temperatures have rebounded quite nicely, really, with highs around 50 degrees this afternoon across the metro area. Even with temperatures in the 30s and 40s through midday, plenty of snow melt was underway with the clear skies and warm sun doing work. Here's a look at midday temperatures across the region: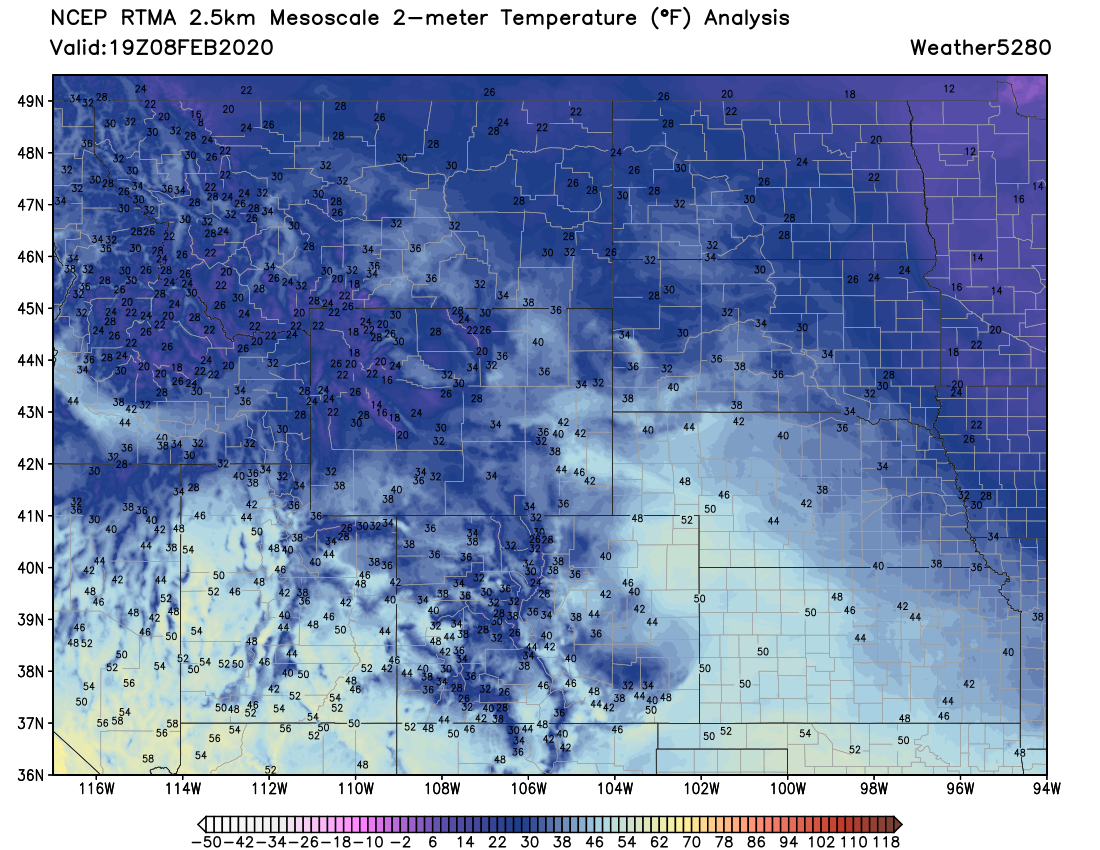 From above, all the fresh snow is quite evident. A few clouds over the eastern plains and up to the west of the Divide today, but otherwise clear –– with a picture-perfect view of the fresh snow up and down Colorado's Front Range and high country: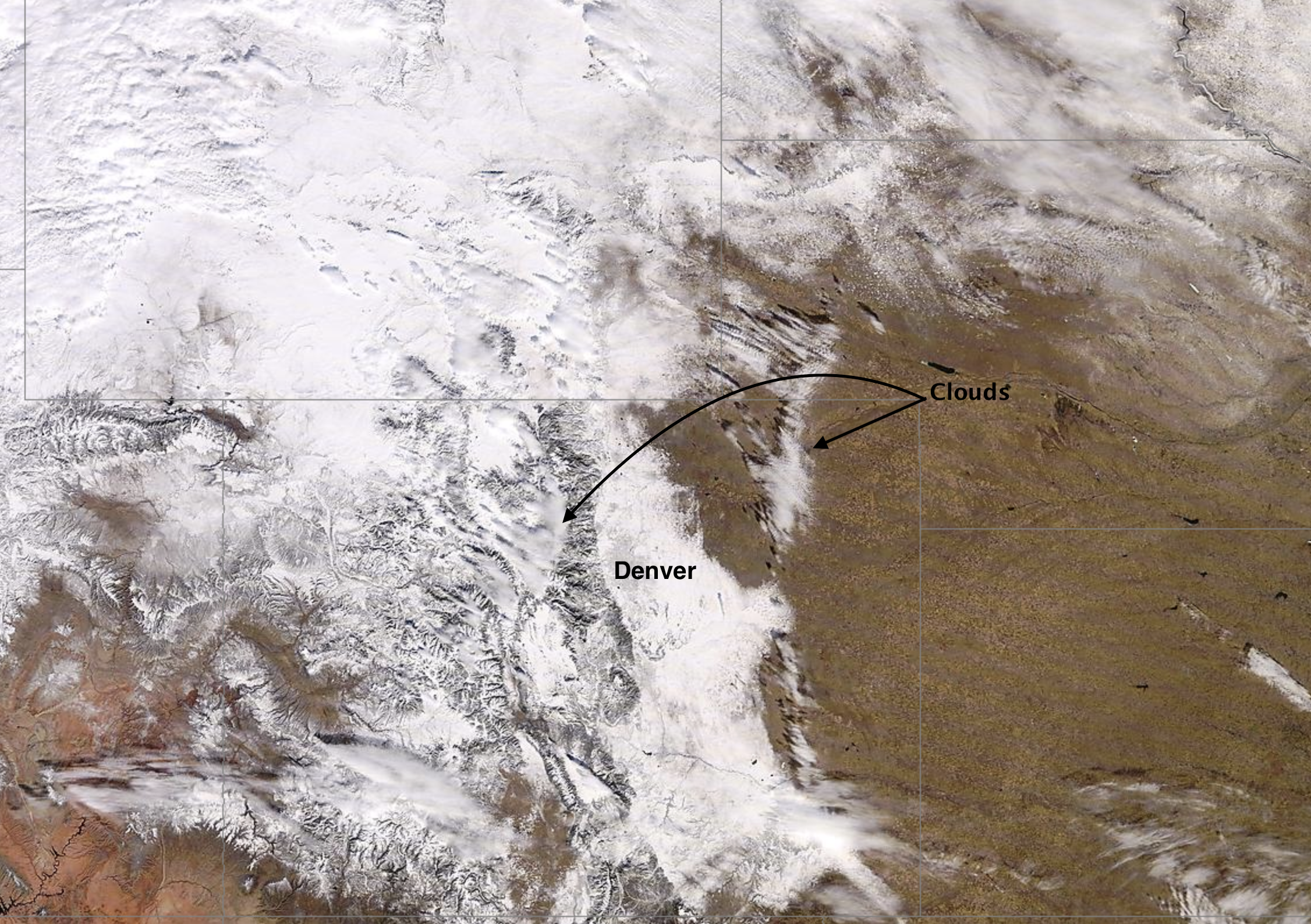 A cold front arrives tonight and will knock temperatures back below freezing for Sunday across Northeast Colorado. We expect to see more snow as well across the region, though potential for a boom snowfall event will be much lower this go around.
A look at the hourly planner for Denver shows the arrival of the cold air later today, with temperatures not expected to move much on Sunday. For Denver, the best chance of snow will come during the day on Sunday, with probabilities tapering off Sunday night.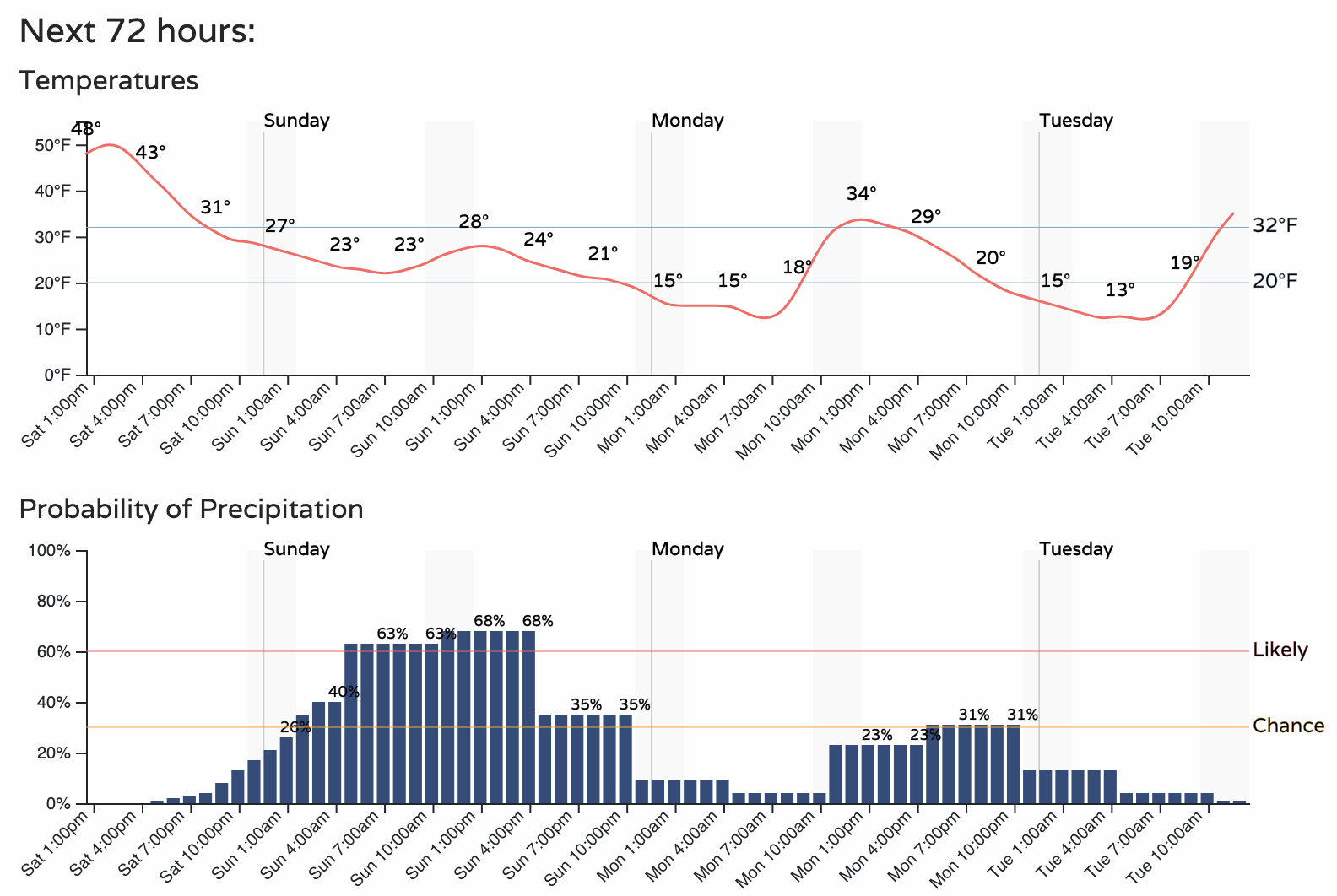 For totals we're thinking 0 - 2" east of I-25, with a Trace to 3" west of I-25 along the urban corridor. While we just don't see a lot of boom potential for the urban corridor cities, IF somewhere is to boom it'd likely be in the foothills, where if some communities (including those across the Western Palmer Divide) see a fluffy 3 - 5" we would not be surprised.
We like the look and feel of the latest 3km NAM. Generally a coating to 2" for the urban corridor (some folks will see no accumulation at all), and perhaps some 3 - 5" totals for the foothills: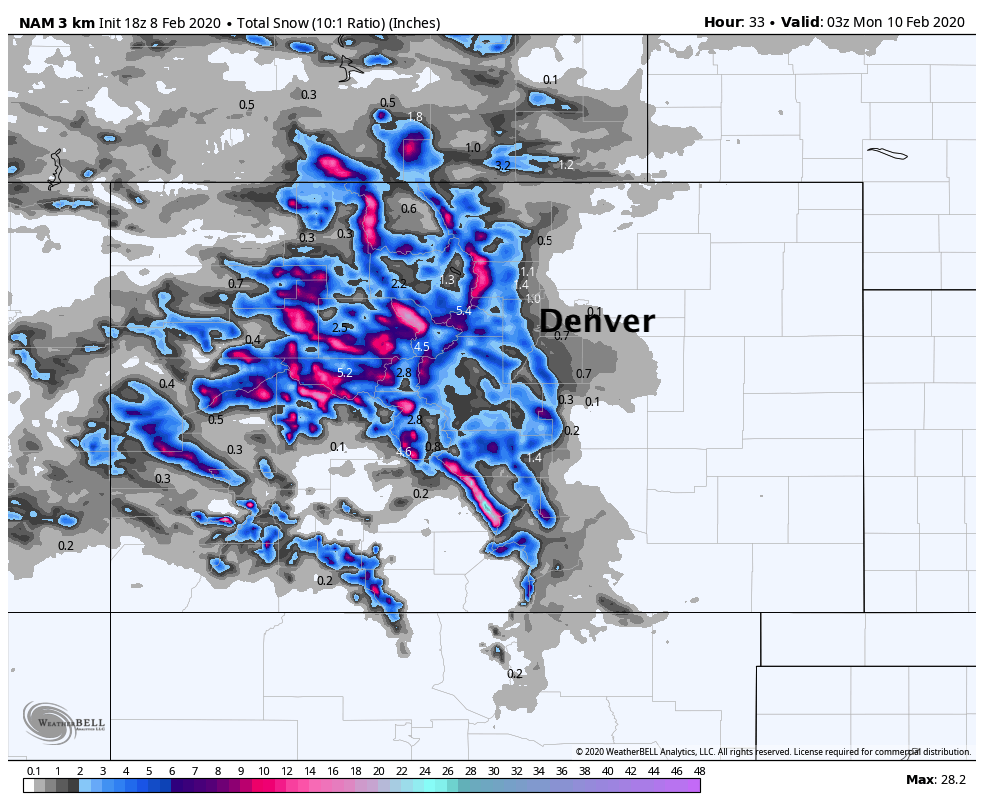 The 18z European looks similar...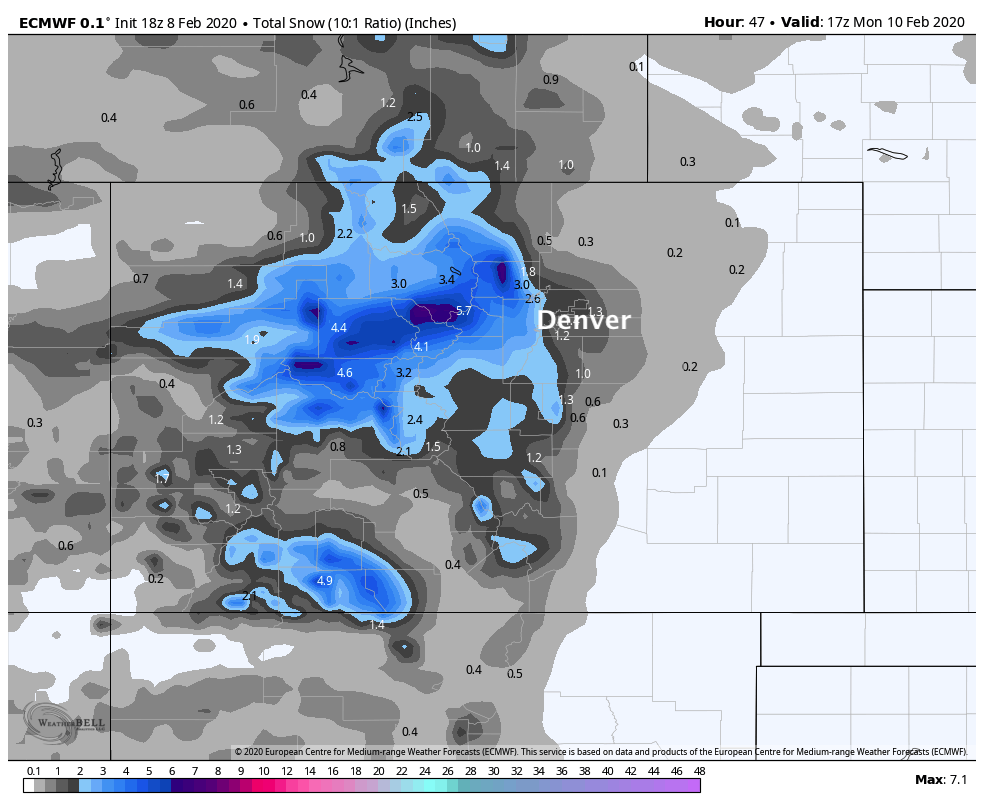 For the high country, an Avalanche Warning is in effect through tonight, but with more snow expected Sunday look for the avalanche danger to remain high for the foreseeable future. If you can get up to the hills to enjoy some of the incredible snowfall we've seen in recent days, do! Just be cautious and check with the avalanche center for the latest warnings and alerts.
Another round of snow is possible Monday evening as well! Right now it looks very similar to Sunday with mostly low-end totals expected if anything, but something to keep in mind as we head into the new workweek.