February 2020 is the 4th snowiest to date in Denver-Stapleton's record and another snow may accumulate Wednesday across the metro areas and Front Range.
Denver International Airport, where official records are kept for Denver, has recorded 10.8" of snow so far this month, which is 3.1" above the average for the entire month of February. Many locations across the metro area have seen much more snow than this to start the month. Our station, located on Denver's west side, has recorded 22.5" so far this month, bringing our season-to-date total to 67.75".
Snow will return from the northwest overnight through midday Wednesday, when at that point the radar will fill in with snowfall for the parts of the metro area, too. Not everyone will see snow on Wednesday.
This snow will favor those to the west and south of Denver with the higher probabilities of snowfall. Boulder to Evergreen perhaps the highest of those chances to reach several inches of snowfall.
Here's a timeline, overall lower probabilities for snow on Wednesday than with each of our last few systems that have flown through –– but a chance nonetheless: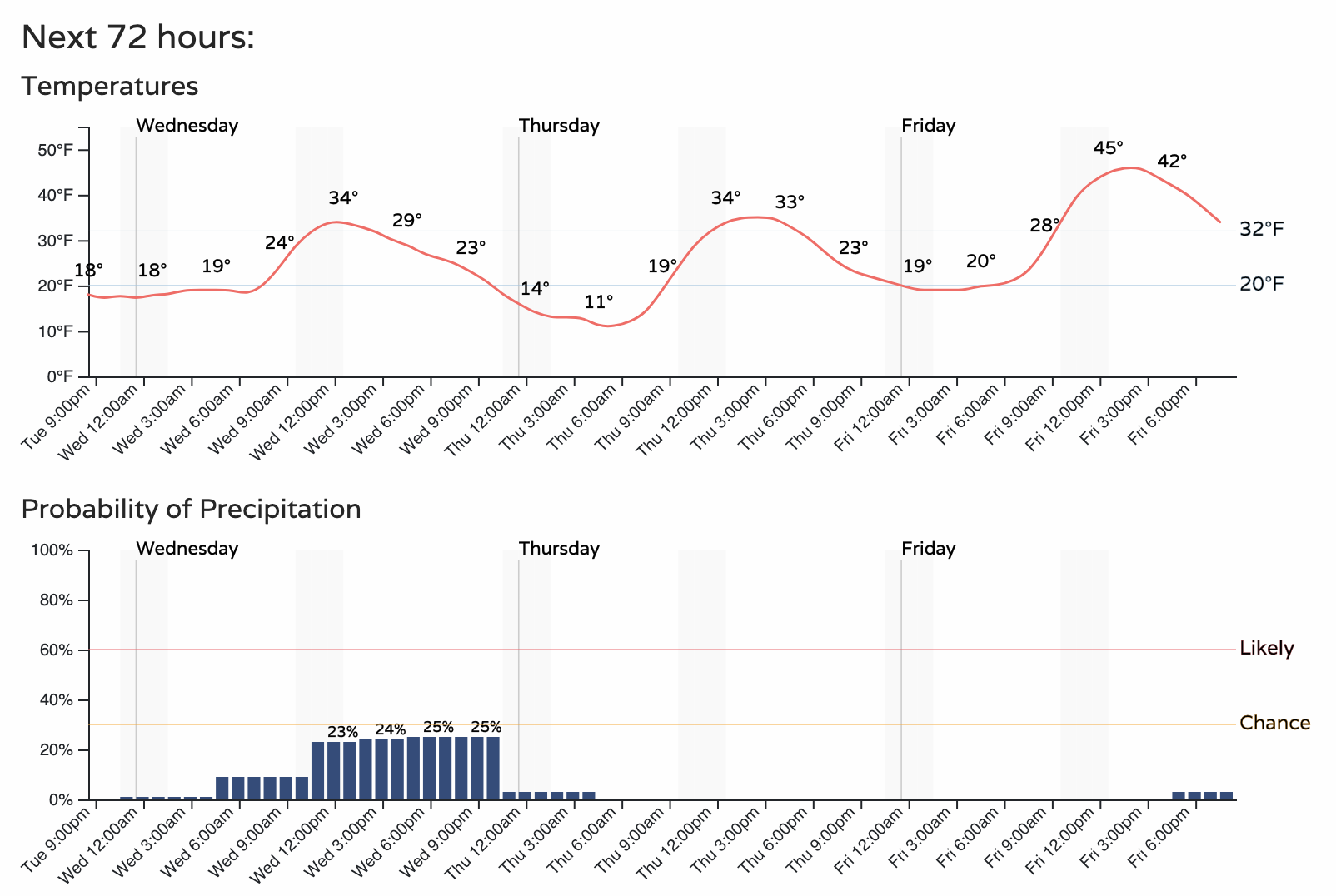 Here's a look at some possible totals with the 'most eager' model tonight, the NAM: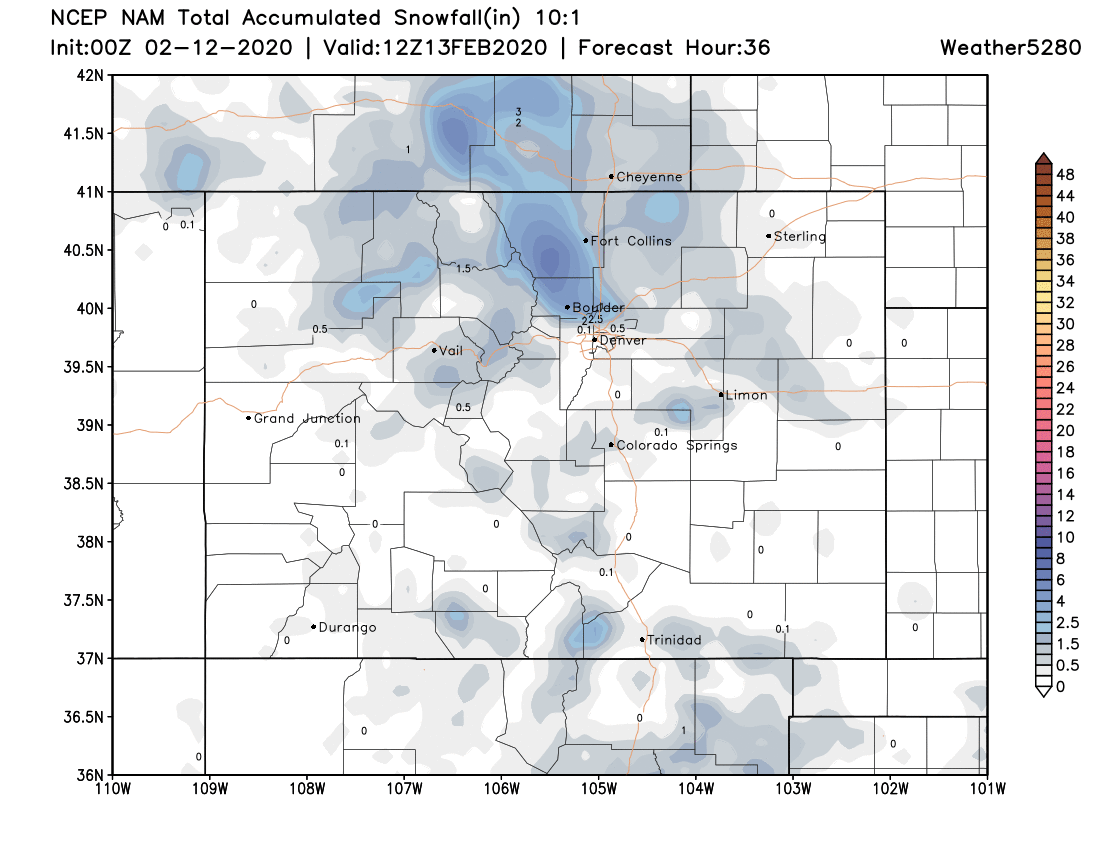 As a comparison, the WPC forecast isn't as hot and spreads snowfall over the southern metro areas, including Colorado Springs, too. Perhaps more reasonable outside of where we see a few isolated bands manage to set up?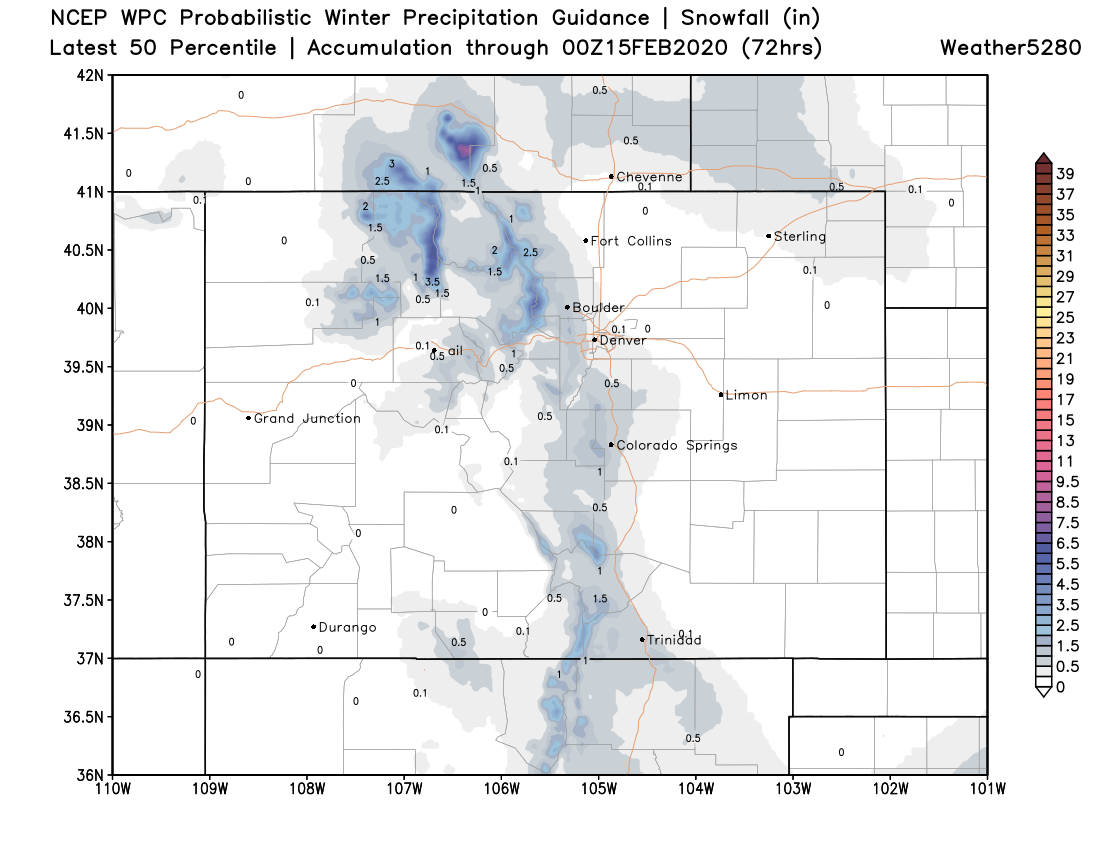 As it looks tonight, the vast majority probably fit a trace to 2 inch range, but there will be some favored spots that hit 3 to 5 inches based on the windflow and some banding possible along/near the Hwy 36 core from Downtown Denver to Boulder... we will see if that remains possible in the morning data.
Speaking of which, in the morning we'll have the latest outlook for the day. Consider this a quick bedtime read before we get to the details Wednesday morning.