It'll be interesting to see how the Monday and Tuesday system will play out for Denver and the other metro areas because it is part of a weather transition into a quieter phase for the last two weeks of February.
We posted to our PRO users the monthly outlook and how the drought numbers will change during that time.
The bottom line, after this next weather maker the storm flow will become less active again.
Speaking of active, the start of February was historic. Even if Denver has no additional snow this month it will still end as 13th snowiest February for the city. The boost came from Thursday evening's five inches over the airport, which turned out to be one of the higher totals reported from the event...a few others at six inches.
As we discussed earlier this week, we knew a band would set up somewhere to deliver three to six inches, and north of Hwy 36 to DIA ended up as the ultimate position. Here is the analysis of the storm: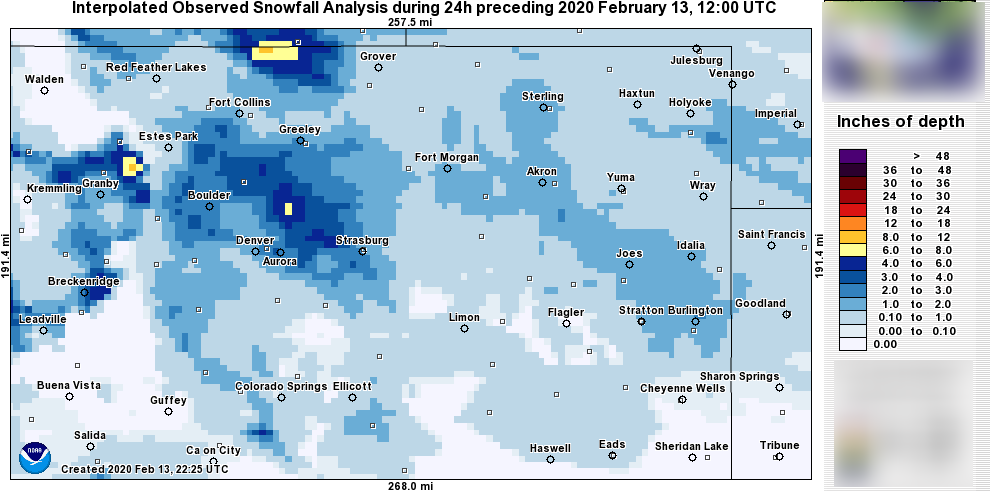 So let's see what's coming next...potentially.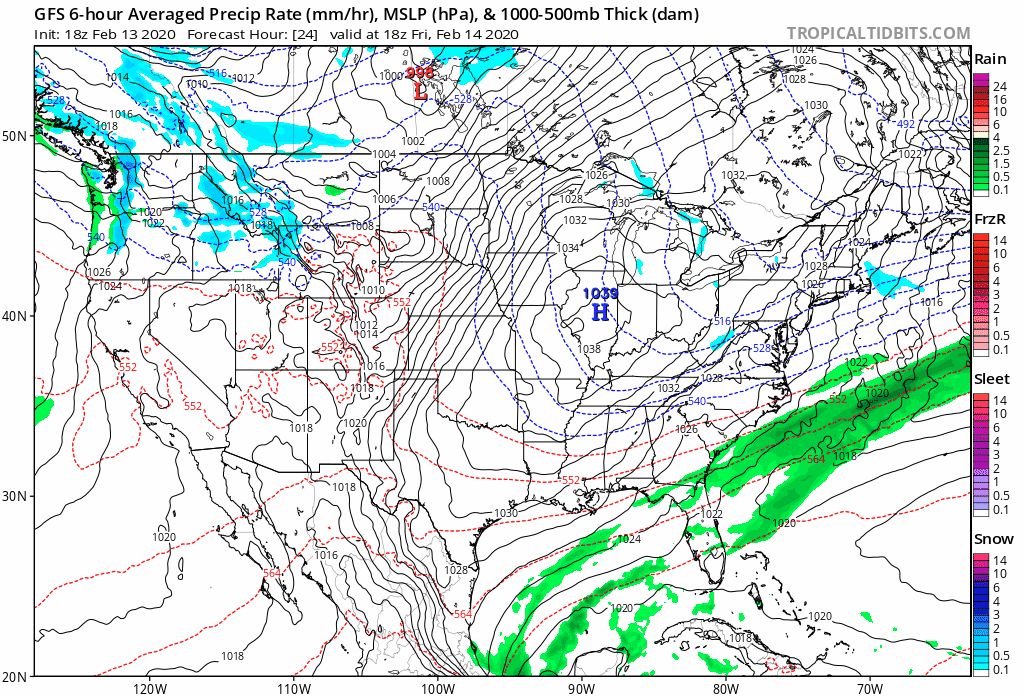 That's the GFS simulation of the surface conditions through Tuesday afternoon. In which, you'll see the snow that moves over Colorado. Please note the surface low that develops late and far east of Colorado.
We aren't tracking a low this time, just a trough and unless that changes the higher end totals of our Gambler Charts may be far too high.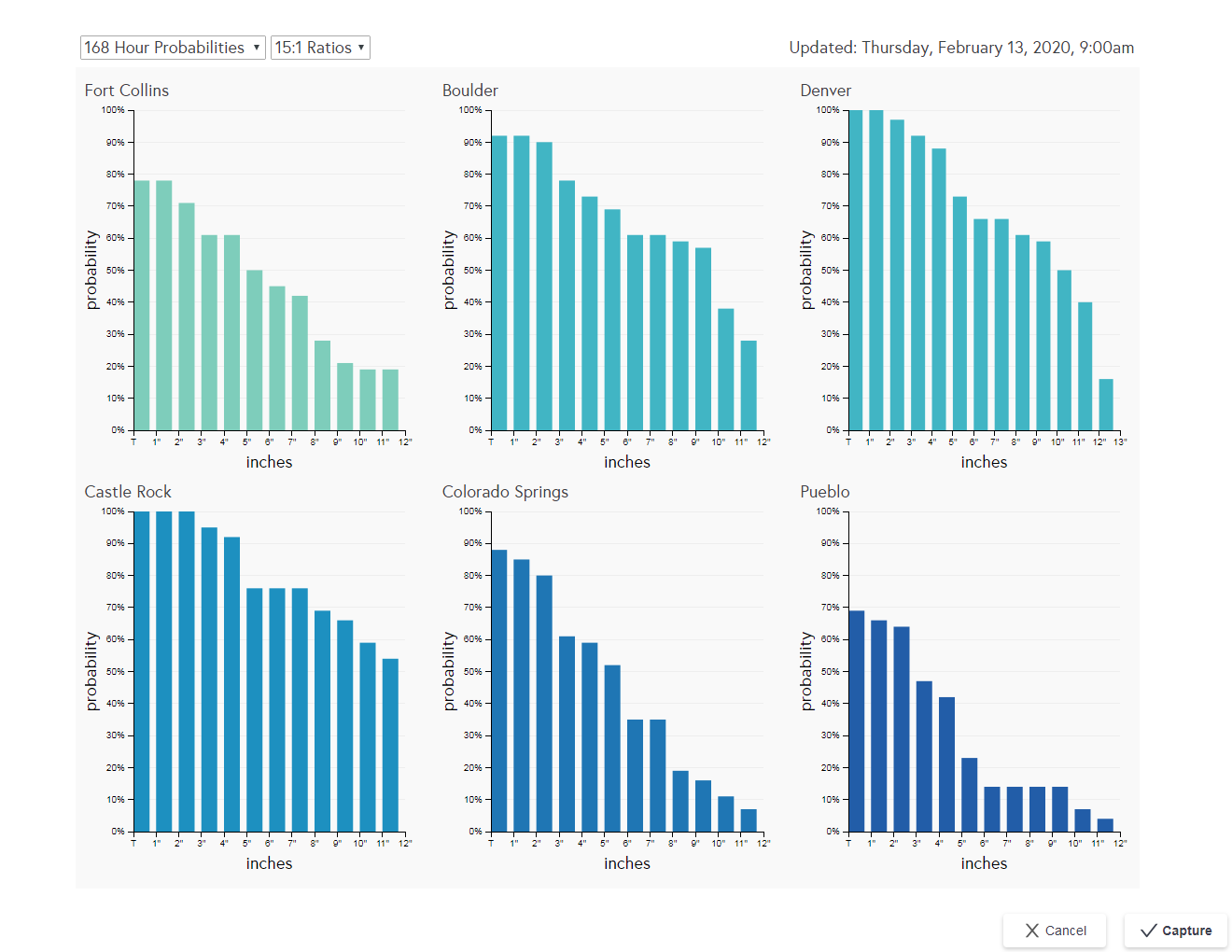 The charts are likely sniffing out another frontogenesis setup, akin to the bigger snow last week, but that setup remains to be materialized and has, at times, been projected...but not with every run and not consistently amongst models.
This far out, we like to weigh everything against the Euro ensembles which show the following snowfall totals through Tuesday afternoon (note, this is only a 10:1 ratio):

There is some weight to our higher totals in the Gamblers data after looking at the Euro ensembles.
Although to oppose that confidence is to actually look at the individual Euro members (for Denver) and see the number of members that give no or minimal snowfall.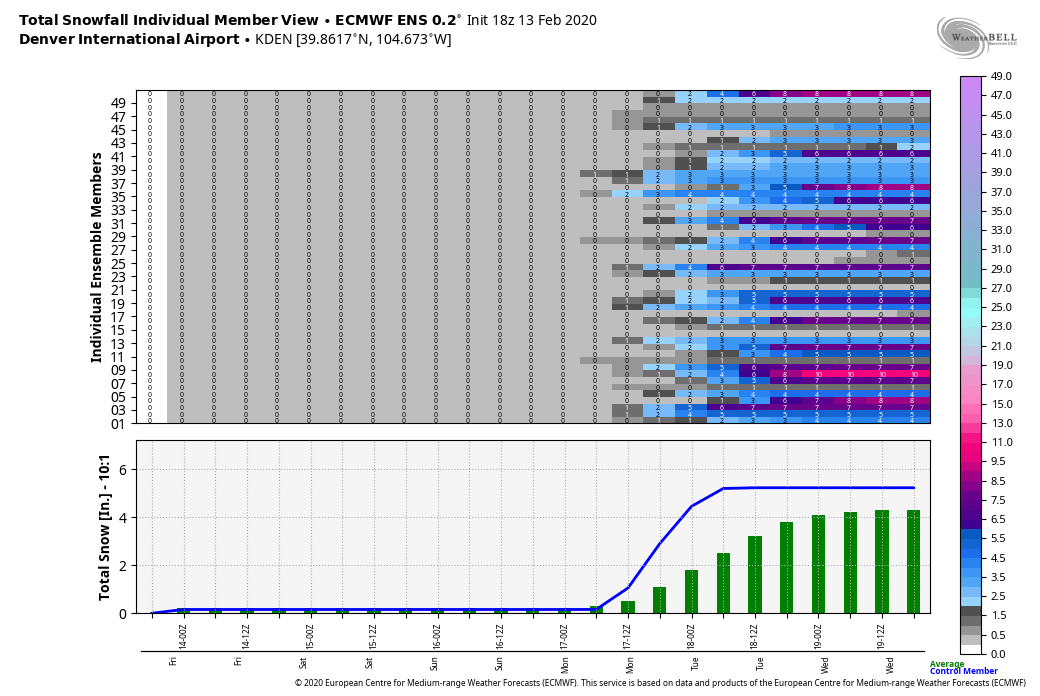 Over the coming days, we'll keep tabs on the Gamblers Charts as well as the individual Euro members to see if confidence grows or drops for the early week snow.
Regardless of the metro area chances, the mountains will do well. This animation takes us through the weekend and early next week to show the possible snowfall accumulations to fall in the mountains (note, this is at a 15:1 ratio).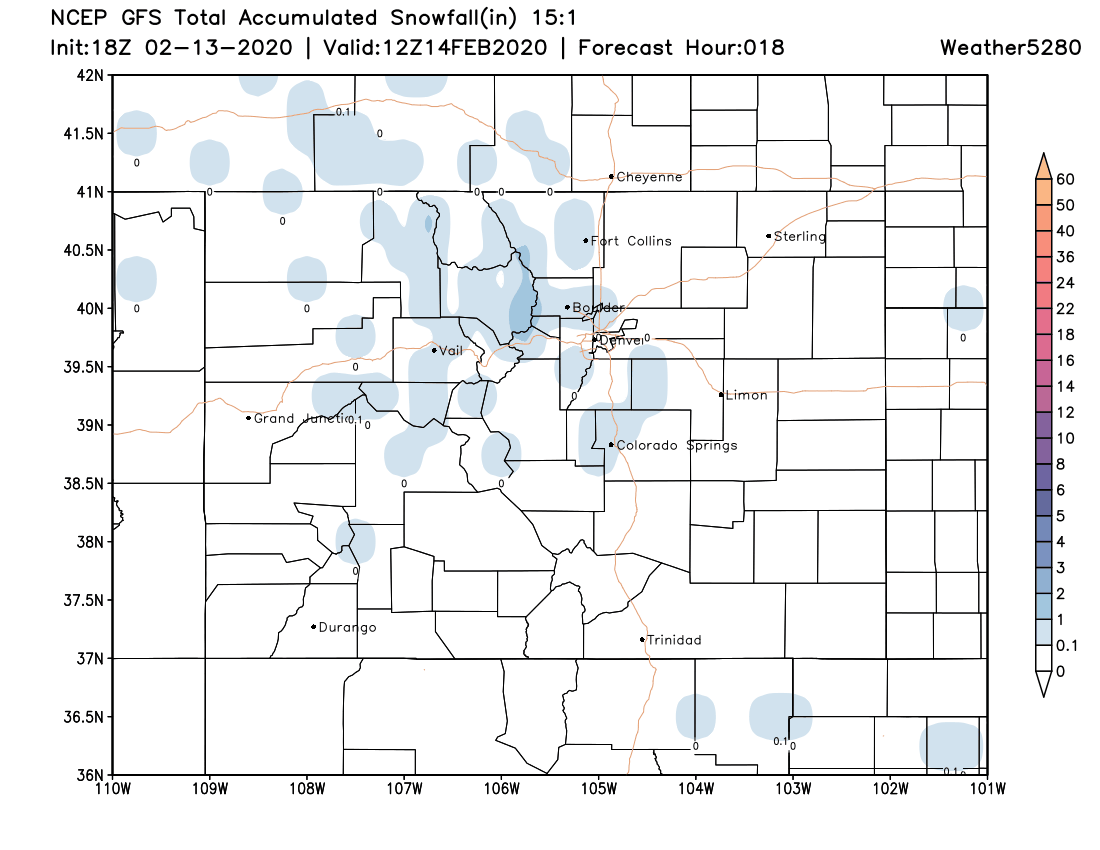 Thankfully, something else to watch for snow lovers.