The State of the Atmosphere: Sunday, March 29th, 2020
Two chances for some precipitation this week, one to end March and the other to start April.
Speaking of the end of March, let's see how the month will end in terms of precipitation and temperature.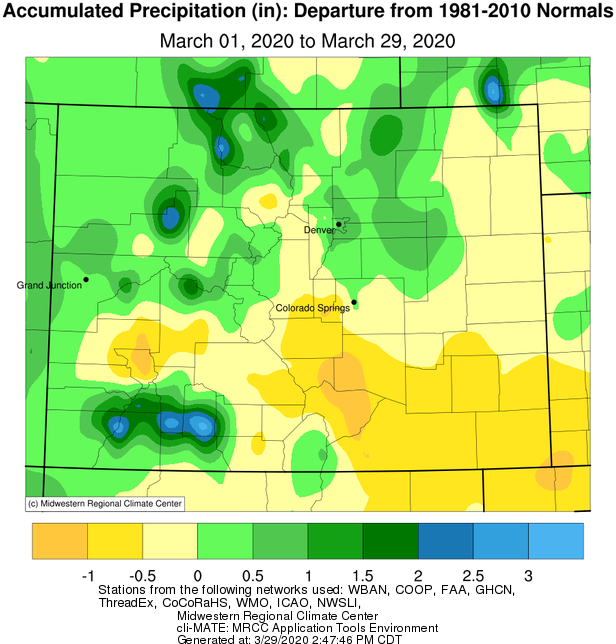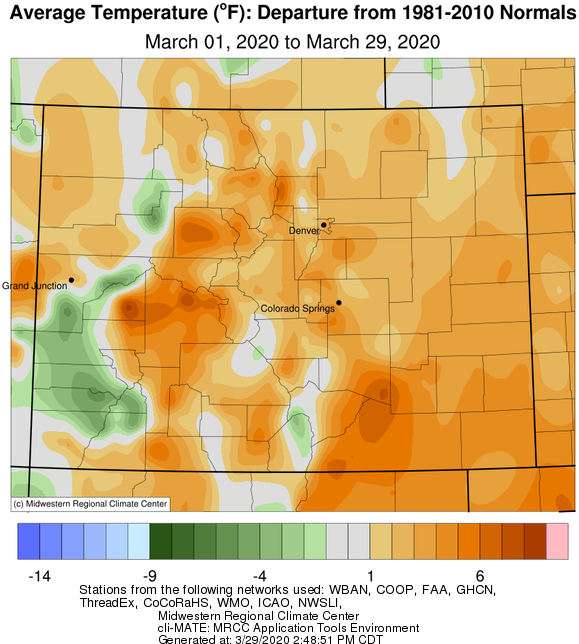 The last chance of March precipitation likely won't amount to enough to change that anomaly map very much, neither will the temperature map as we actually warm a bit more over the next couple days.
Sunday into Monday is a chance for some rain and snow statewide, however it won't amount to much, if any, of either for the metro areas. Here's a look at the total precipitation and snowfall to come through Monday.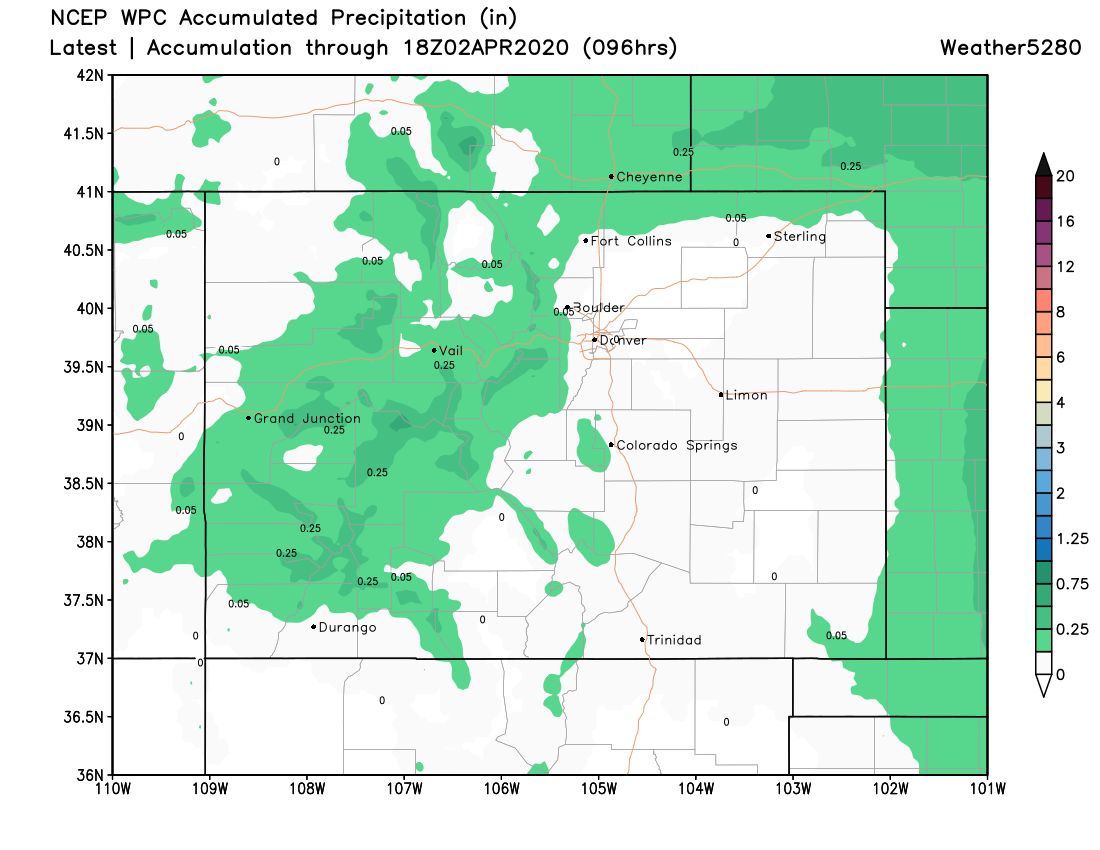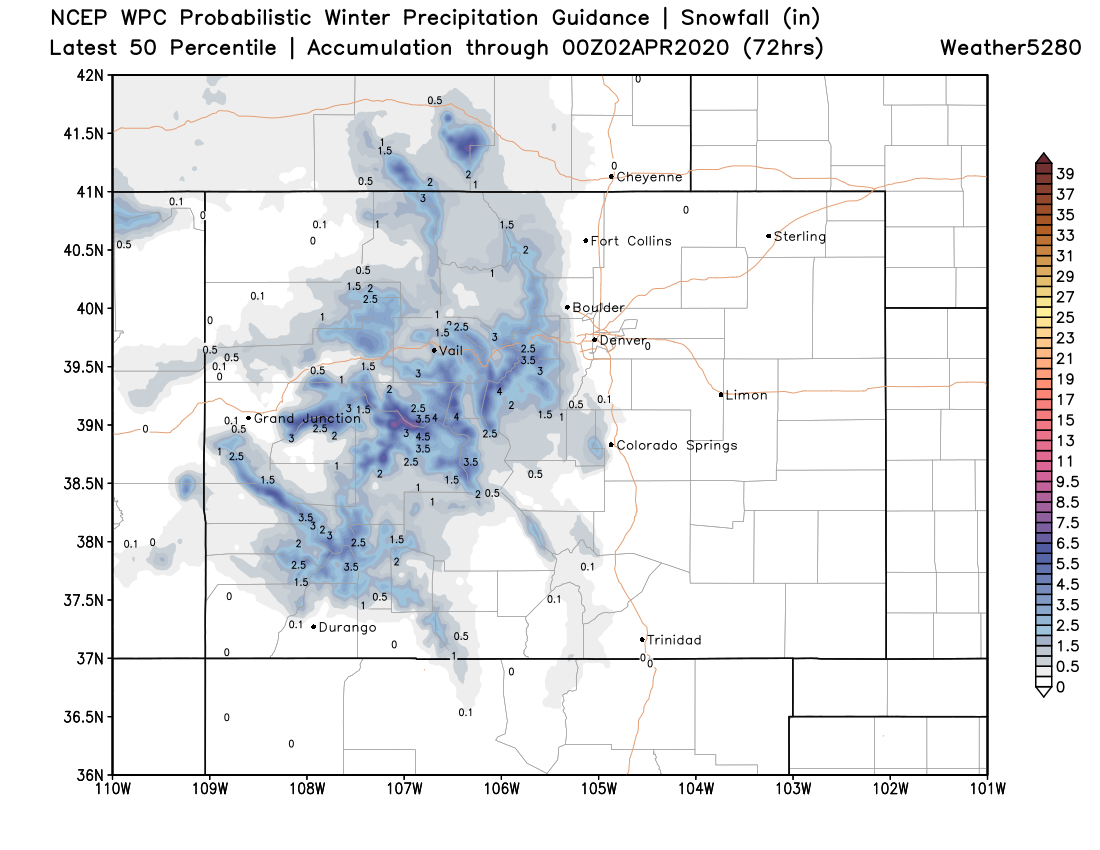 The late week system, moves through Thursday and Friday, may produce a bit more widespread precipitation, but if it stays any bit farther north we will largely miss a lot of precipitation. A look at precipitation totals from the Euro through next weekend show a bit more green showing up across Eastern Colorado, with perhaps some beneficial snow for the northern and central mountains as well. For snow across the plains it's a bit of a question mark, but it could be we see some spotty accumulation at lower elevations as well depending on eventual track.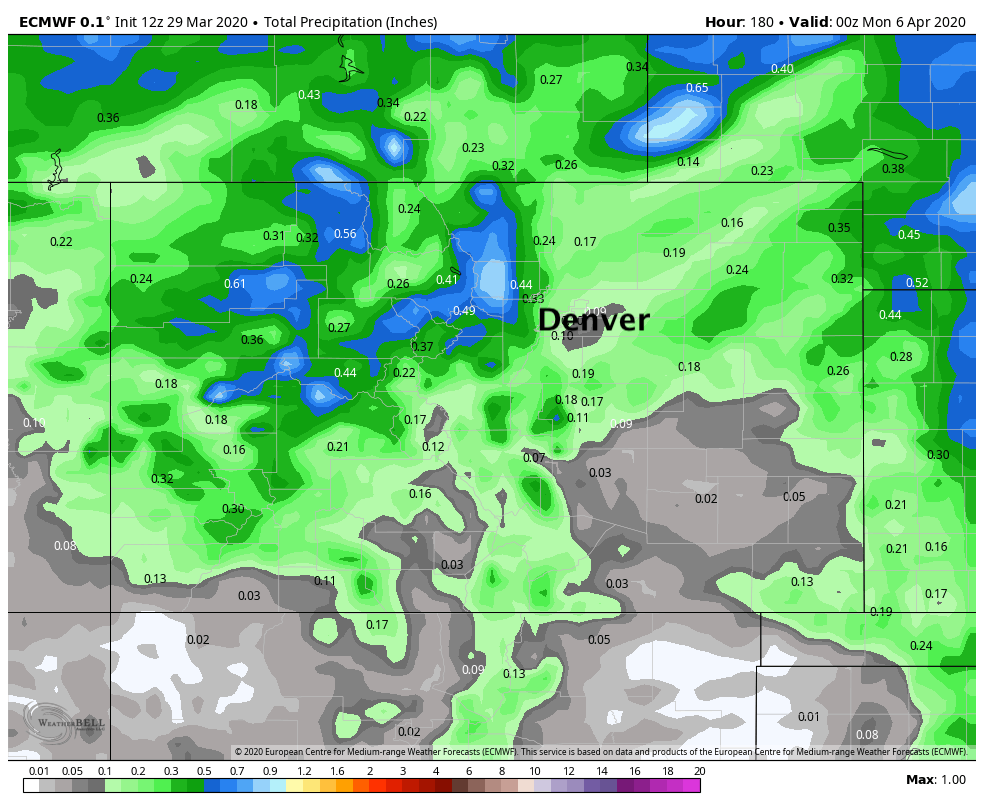 Temperatures through the week gradually warm until that late week system moves through. The daily high and lows are shown here for a few locations:
Denver
Colorado Springs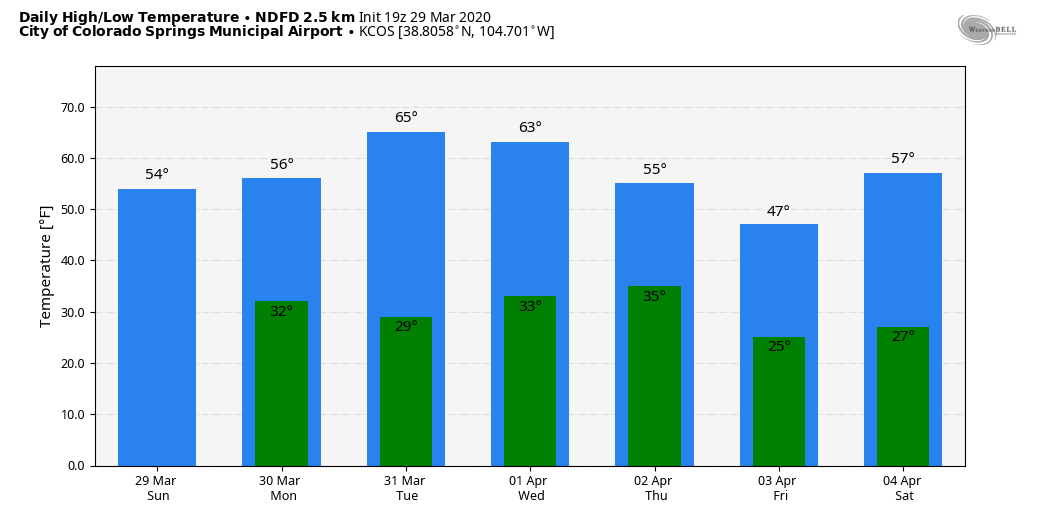 Fort Collins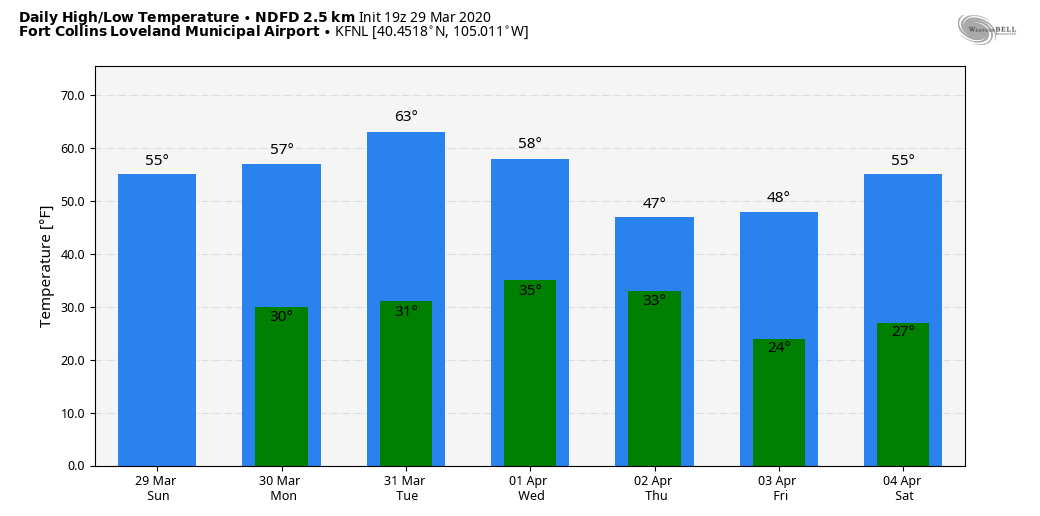 We have some outlooks to put the finishing touches on this week and will be sending out. These include further details on the late week system, the April Outlook, and the 3-Month Outlook for Pros. Be well!