A quick post this afternoon as we want to get out and enjoy the warm weather while we can as well. Not a whole lot of change to the general idea we've been discussing for some days now: much colder weather is on the way to end the weekend, and off and on snow is in the forecast Sunday through Tuesday.
We'll see a pretty good chance of snow across the northern Front Range Sunday morning, with scatter snow showers and gusty winds sticking with us into Sunday night. A secondary wave of more organized snow showers may move through later in the day Monday into Monday evening, bringing another round of accumulation to many areas as well. All of the snowfall totals we discuss today will be for the late Saturday night through Tuesday morning timeframe.
Our cold front is currently crashing through Wyoming and will arrive in Northeast Colorado tonight. Latest guidance has slowed down the arrival of the front, but I'm always skeptical. Fronts almost always, seemingly, move faster than progged, and given its currently location we could see it moving into Northern Colorado sooner than later.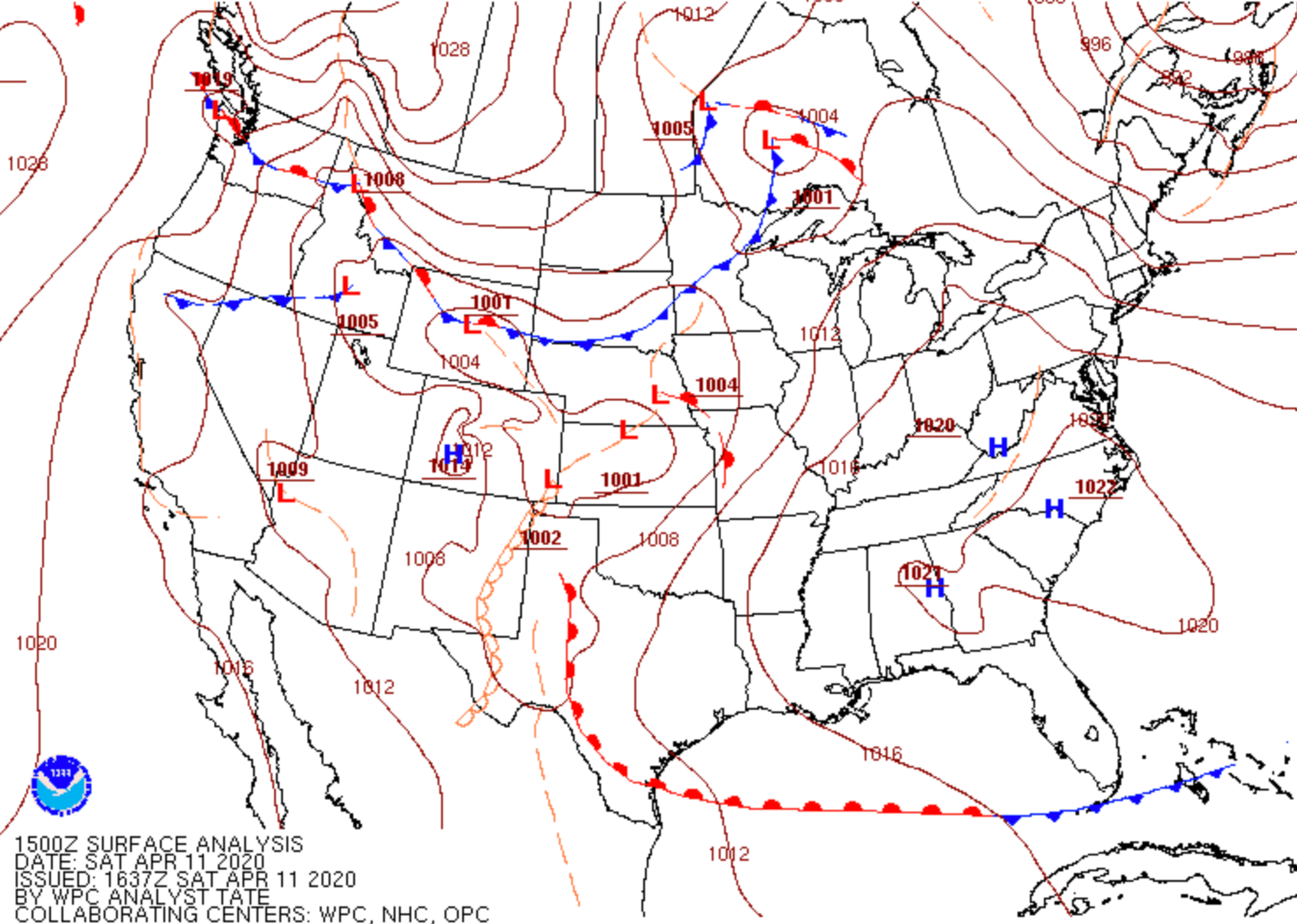 The best lift associated with this initial snow chance looks to come early Sunday morning through about midday. The snow chances gradually taper off through the day Sunday, but snow showers will be in the forecast really from late tonight through Tuesday –– don't be caught off guard!
Along with the snow we'll see bitter cold air for mid April. Lows Sunday night and Monday night are likely to drop into the teens along the urban corridor, with highs below freezing Sunday afternoon in Denver:
As for how much snow?
A tricky call.
If you live at higher elevations west of I-25 you stand a good chance at seeing some appreciable snowfall. This includes Boulder, which while at this point is not included in the Winter Weather Advisory, could very well see several inches of snow over the next several days. A Winter Weather Advisory is in effect for the areas shaded in purple below, most of the northern mountains of Colorado:
A look at our gamblers shows the snowfall potential for Front Range cities.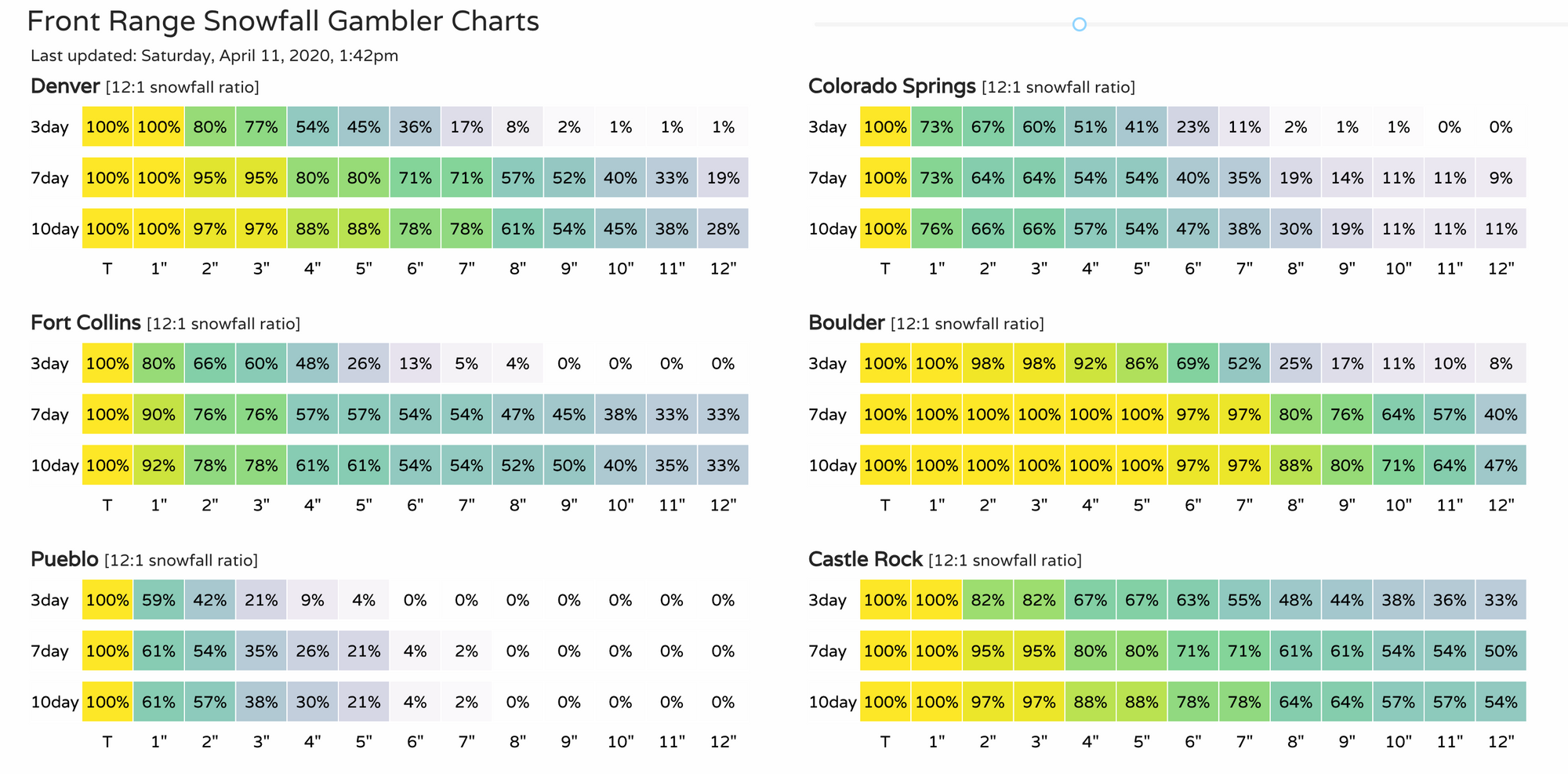 We're thinking the following for snow, again this includes both Sunday's wave and Monday's. It won't come all at once, but with off and on showers it's tricky to break down into clean groups. Because it won't be all at once, and with at least some melting likely to take place on Sunday, it could be these totals end up feeling high. Still, over a couple days, a few inches could add up in spots. The Boulder area the most likely to "feel" like a good storm from this one. Higher totals will be along and west of I-25, with lower totals east.
Fort Collins: 2 - 5"
Denver: 2 - 6" (1 - 3" Sunday, 1 - 3" Monday)
Boulder: 4 - 10"
Castle Rock: 2 - 6"
Colorado Springs: Trace - 3"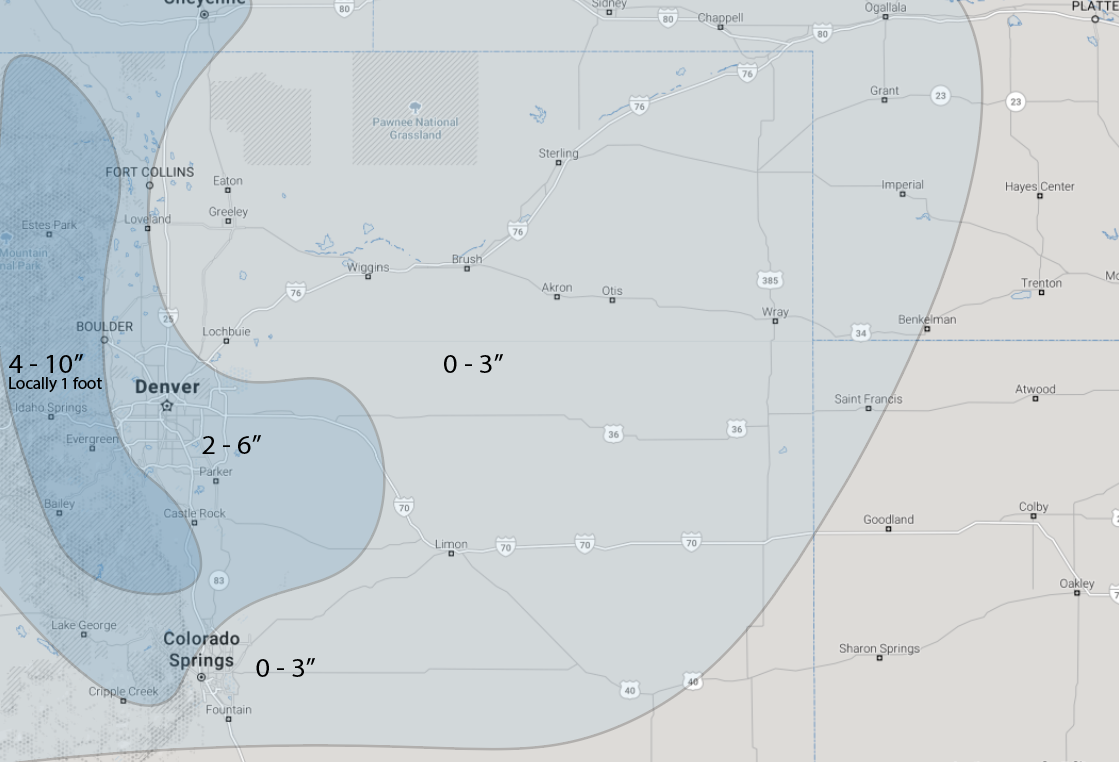 Beyond Tuesday a good amount of uncertainty in the outlook. Models show a general chilly pattern well into next weekend, with the potential for another round of snow depending on which model you believe at which run. The European shows that chance late week, the GFS generally next weekend. In either case, a rather chilly week ahead, with a potentially warmer outlook for the week following.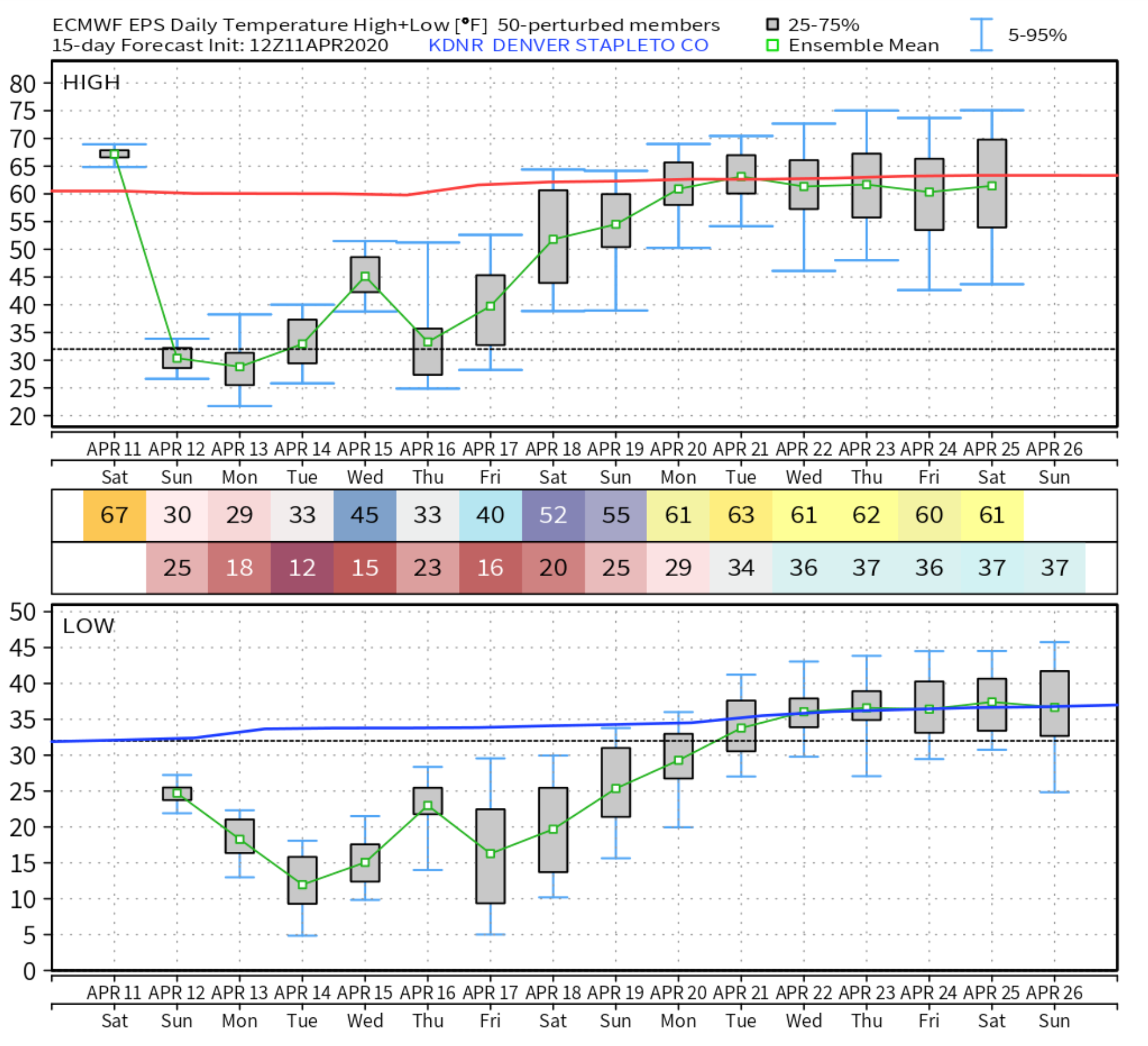 Keep us posted over the next several days, stay warm, and stay safe!