An incredible snowfall season for many locations along the Front Range continues with yet another heavy snowfall event last night and this morning for some. No place has this been more true than for Boulder. We're working on a post that will go a bit deeper in snowfall stats across the region and state, so look for that soon.
This morning the Boulder topped 145" of snow on the season, breaking the old record of 142.9" set back in the 1908-09 snowfall season. Boulder recorded 11.6" of snow through 6:40am this morning, breaking the record. The city is likely to see more snow throughout the course of the day.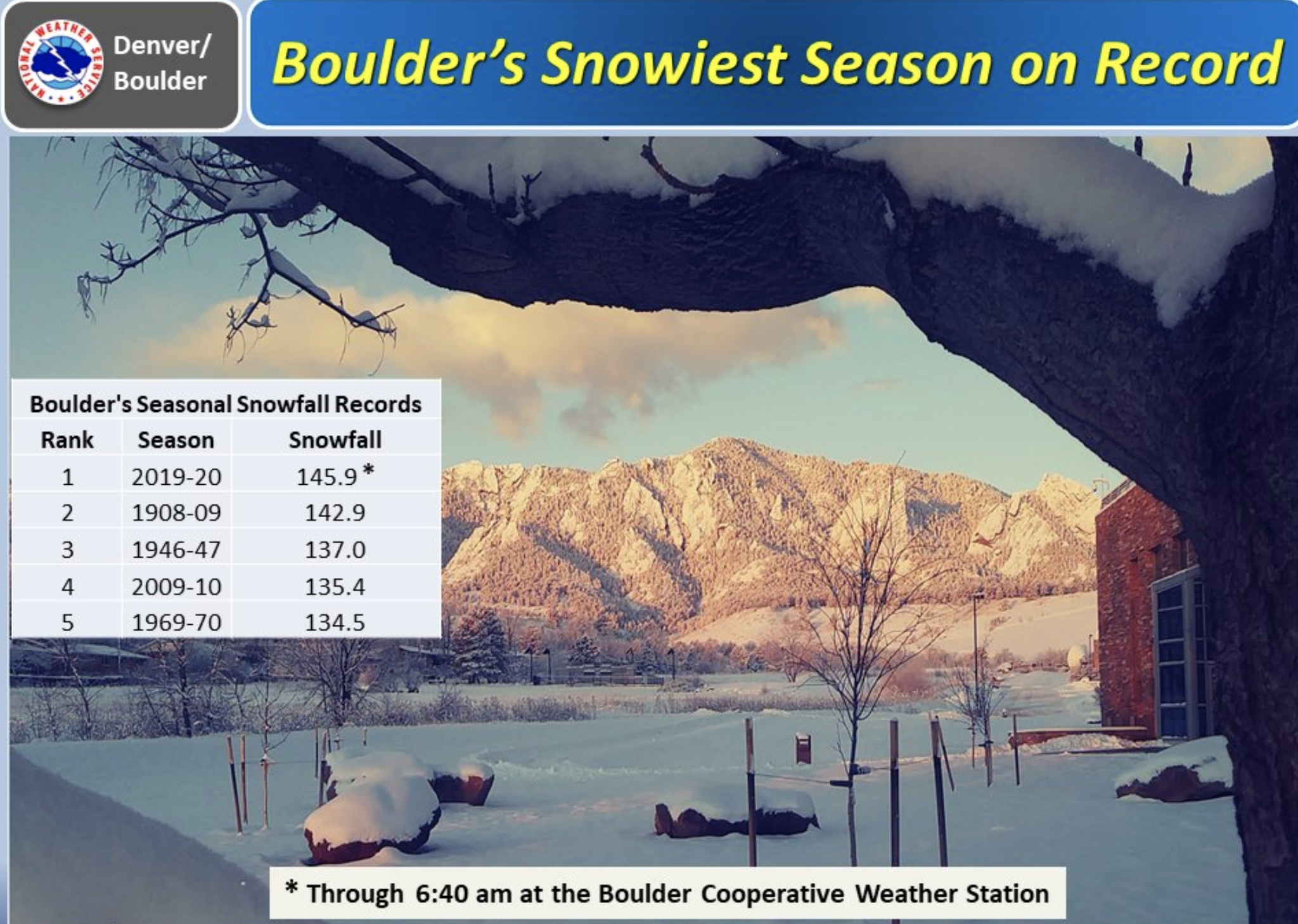 As it turns out, the modeling really ended up with a good handle on this setup. Reviewing the maps we posted last night, the totals so far reflect nicely the forecast QPF/snowfall from all models but the GFS.
While we will see more snow the course of the day, the southern Denver metro area is not likely to add much to their totals -- certainly not anywhere close to what the GFS had for totals.
So, while our station in Denver West has picked up 7.5" of snow from this system (forecast was for 5 - 10"), many stations on the east and south side are only reporting from 1 - 3" of snow. NAM for the win, perhaps, though it took until last night to get there. The Euro overall matches the totals and placement of the totals below the best: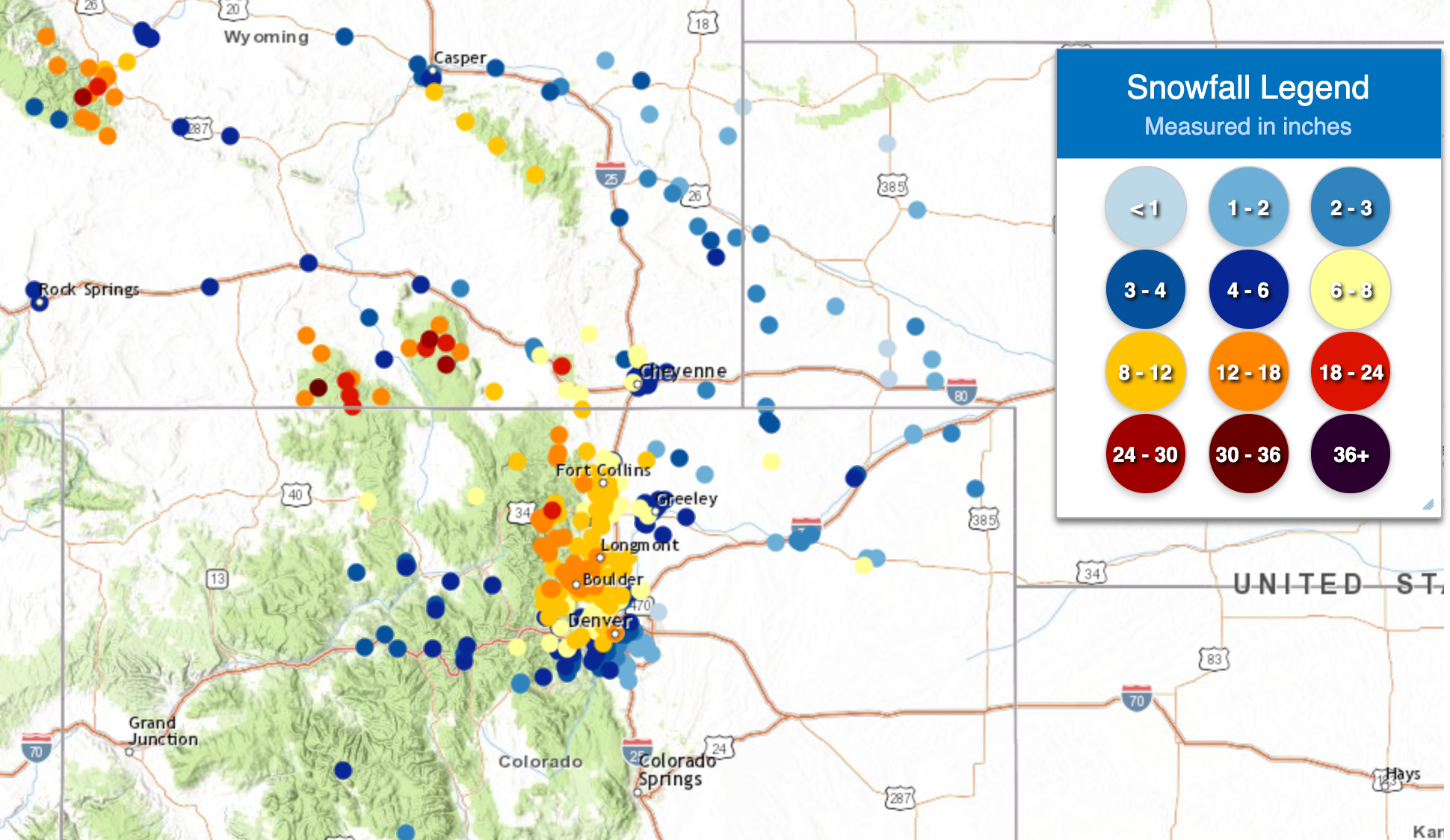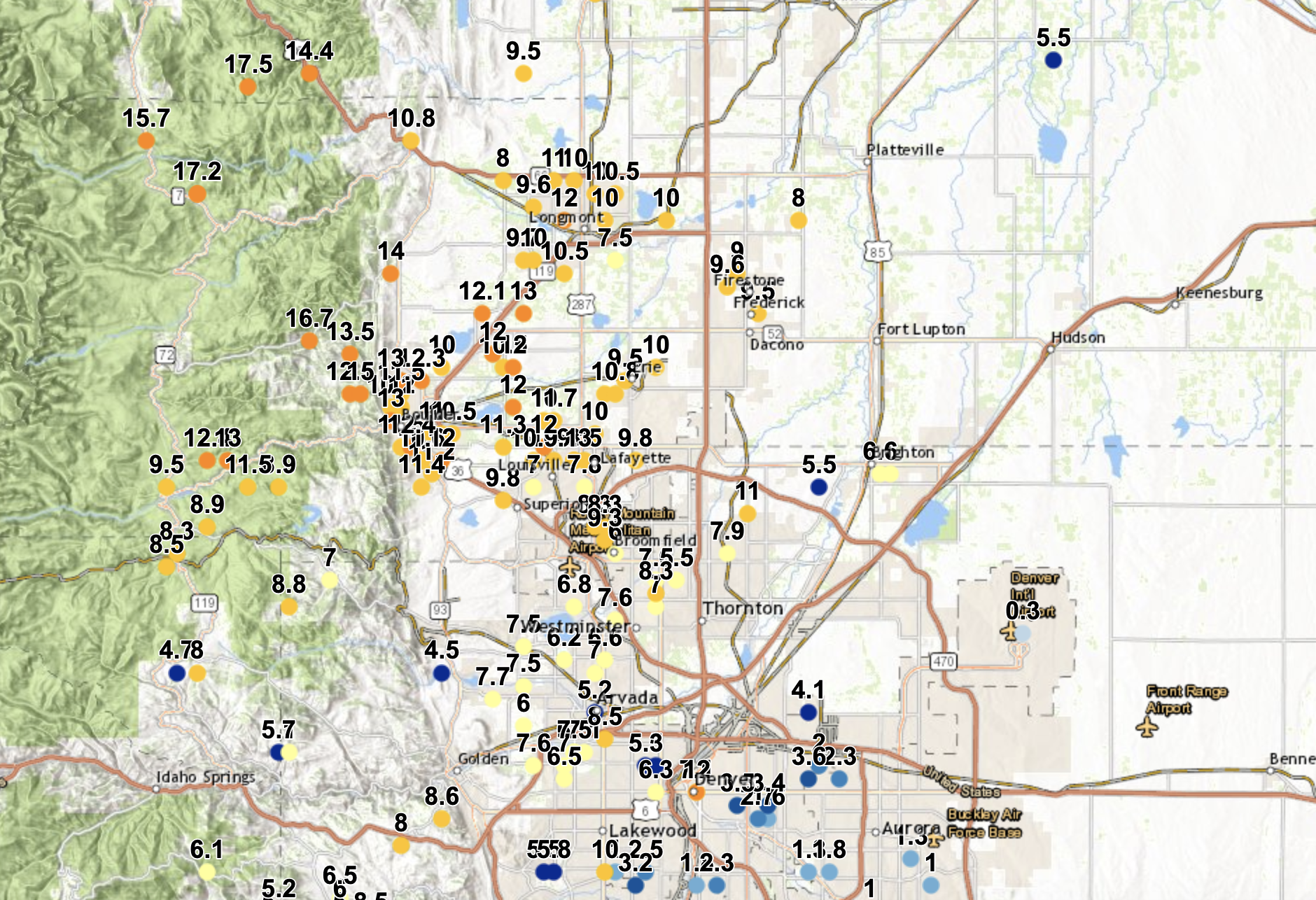 An interactive version of these maps can be found here.
We'll see more snow off and on through the remainder of the day. With the sun high in the sky, it's not likely most of us will see much in the way of appreciable snowfall. Perhaps a few more inches for the foothills west of town, and even maybe a bit of something across the Palmer this afternoon... otherwise the heaviest snowfall (or at least greatest accumulating snowfall) is about done for the urban corridor. Here is the snowfall forecast from the HRRR through midnight tonight: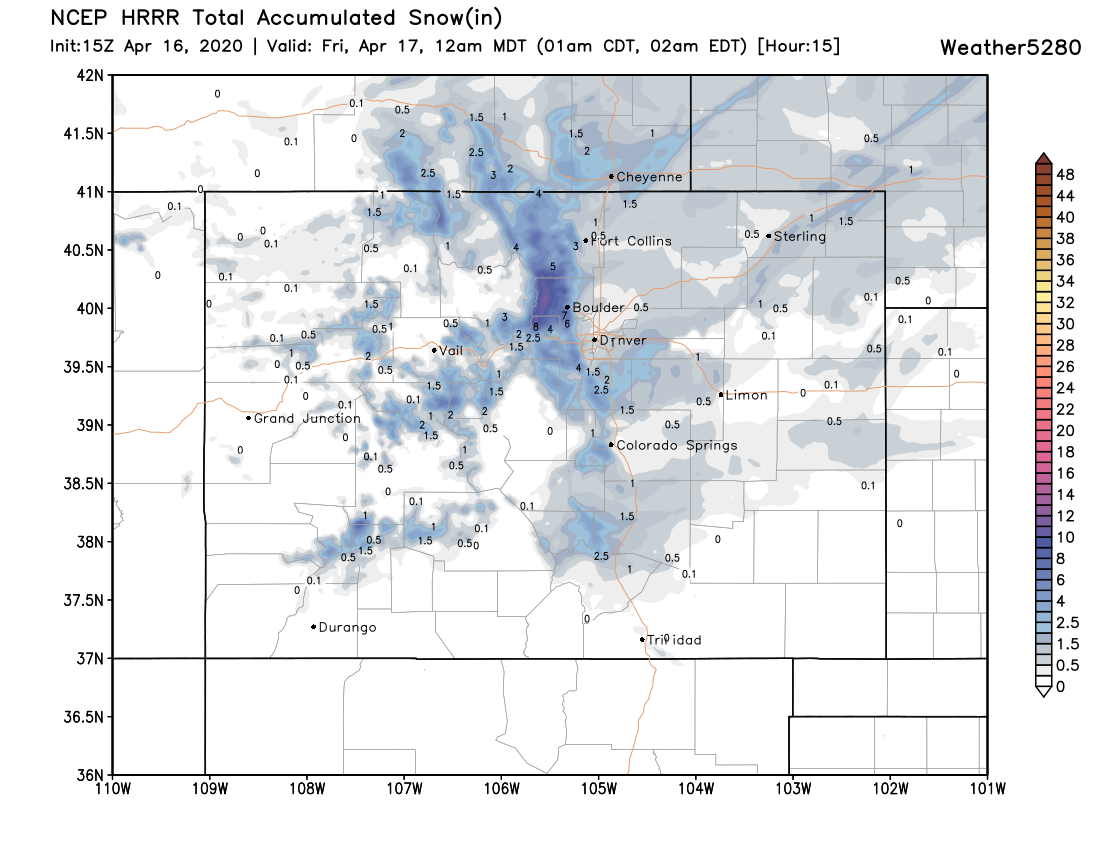 With the fresh snow cover in place, a cold night ahead with lows in the teens across the region. A warming trend starts tomorrow, with highs back near 60F for the weekend: