Good morning Weather5280 readers! We are excited to unveil our new site today, a long overdue refresh to the site, and behind the scenes a complete rewrite of everything from our APIs that serve some of our weather feeds, to how we handle authentication and user management for Insiders and Insider Pros, to how we manage publishing content with Ghost publishing content manager.
It is our hope that these changes will smooth out some issues we were running into on the legacy site, and that you find the redesign in a positive light! We are eager for your feedback, and welcome any suggestions you may have as how we can continue to improve. This is especially true if you find any issues with the new site – please reach out!
Contact us: support@weather5280.com
While a lot of work went into simply rewriting the site, we are also working on new features for Insiders, as well as introducing new paid features for those in agriculture, energy, and government. If you're interested in learning more, get in touch.
For Insiders, you'll notice a few changes as well.
One new Insider feature is that you can now set a custom location for what forecast to display on the homepage and throughout the site. The default remains Denver, but now rather than always seeing conditions in our back yard... you can have a quick reference your five day outlook and 36 hour forecast when you visit the site! Visit your account page to set this up, or click on the prompt next to the homepage forecast:

We also have revamped our snowfall gambler charts (just in time for the warm season!), with a new look and feel. The new charts page also allows for more customization, like setting your own snow/liquid ratio: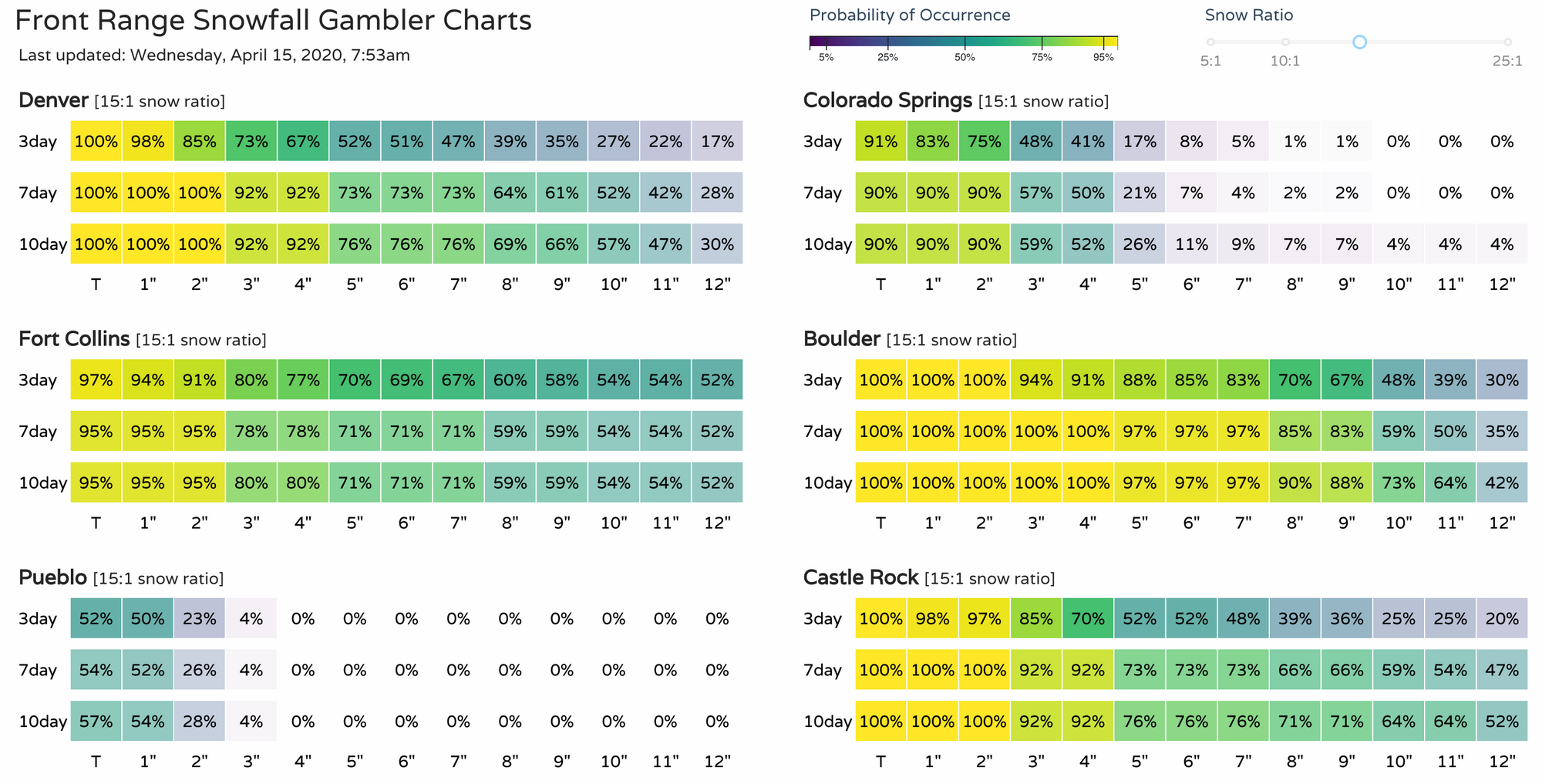 It is our hope that this new site will enable us to work toward implementing some features that have long been on the wish list. We are excited to continue to grow our climate reporting with addition of assistant State Climatologist Becky Bolinger earlier this year. We will highlight climate related articles alongside our latest updates: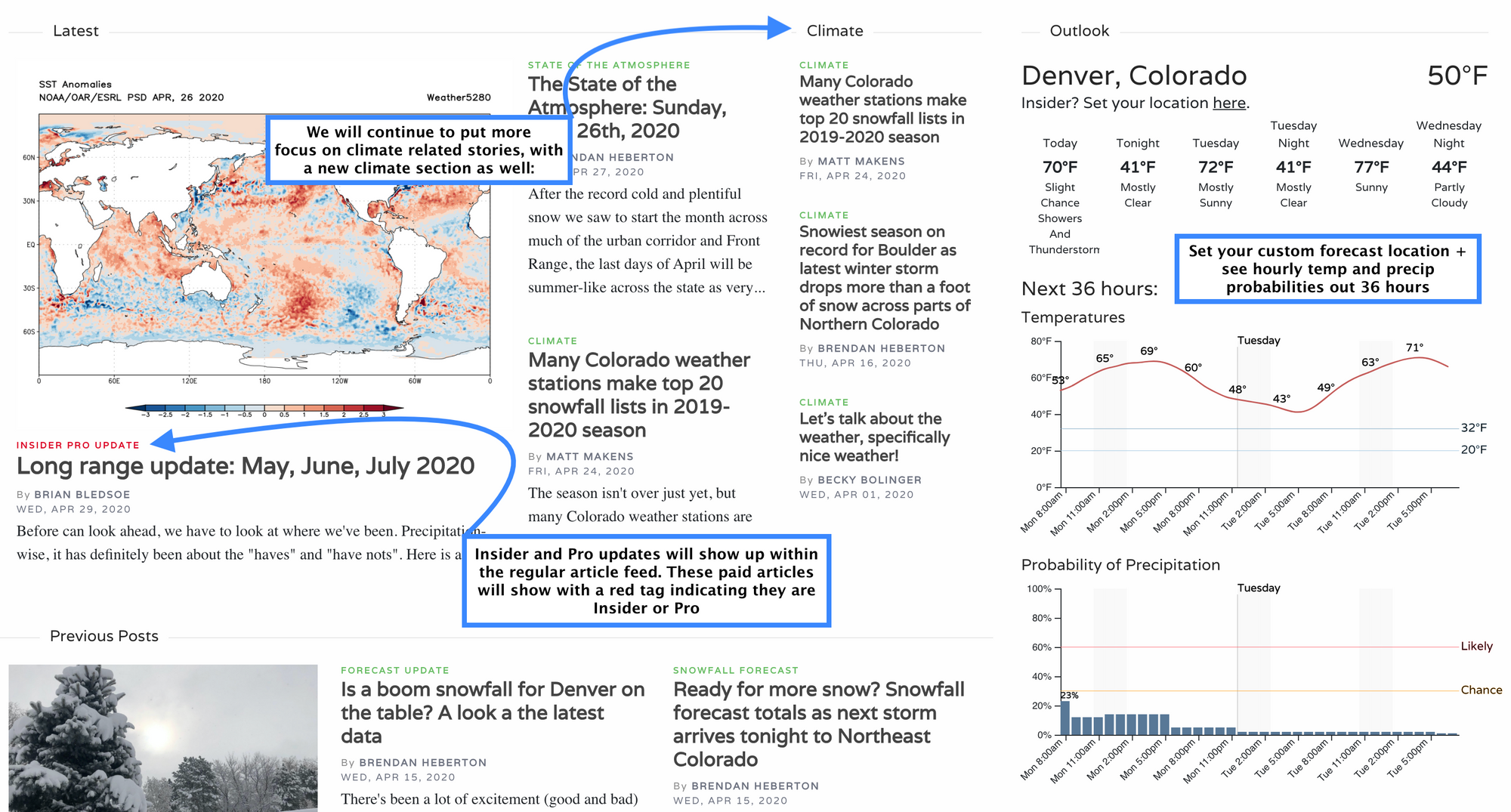 Again, please reach out with any feedback you have, we love to hear from you! If you come across any hiccups with the new site, please get in touch as well. This is a big move, so there are almost certainly some things that will come up!
Be in touch, stay safe, and enjoy our weather, it's a mile above the rest!