Not much change to the outlook today than what we've been discussing for several days now. A chilly and wet end to the weekend looks likely along much of the urban corridor and the northern Front Range mountains.
You'll recall in our update last week, the Palmer Divide region has been some of the driest in the state compared to average thus for this month. The good news about the next 24 to 48 hours is the some of the greatest precipitation totals are forecast to focus exactly there. The Denver metro area could also do well for moisture, as well as the immediate Front Range mountains and Colorado Springs region. Unfortunately, however, this system won't do much for the parched western half of the state: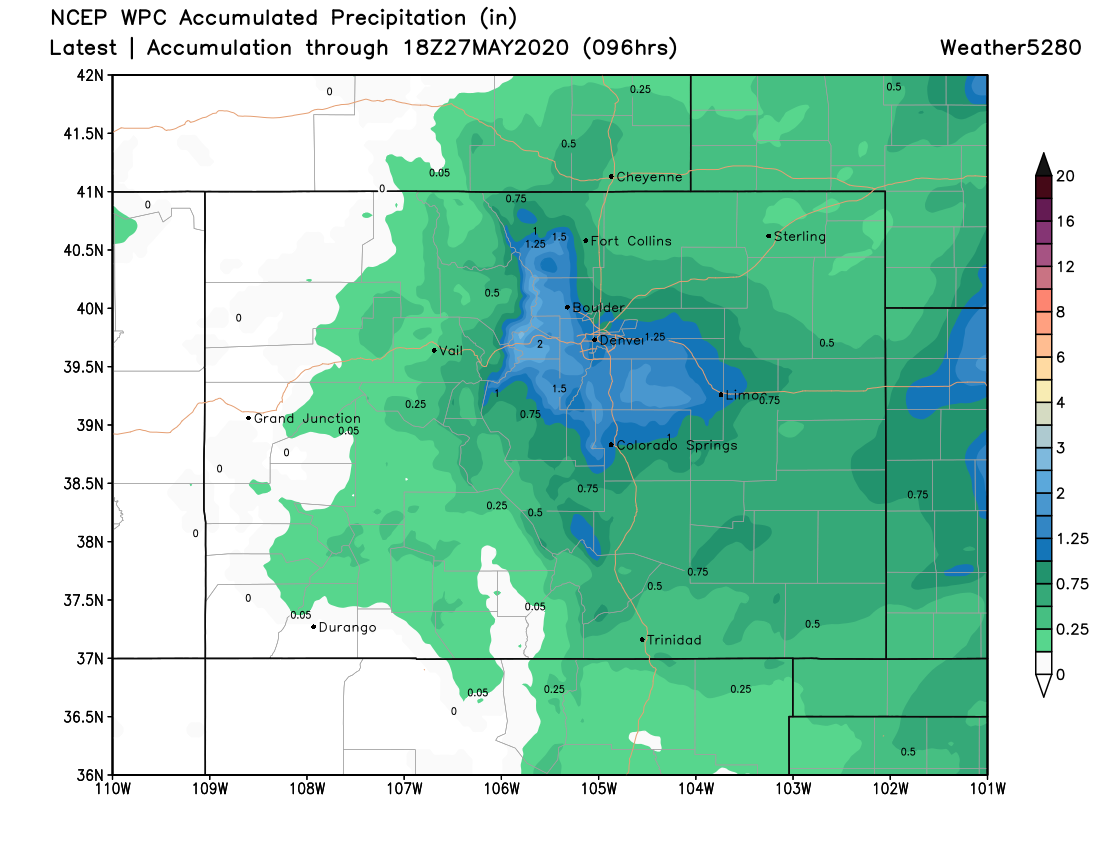 Rain will come in the form of showers and thunderstorms, with Denver's main chance of rain coming from midday Sunday through midday Monday. Temperatures will dip into the 60s. both Sunday and Monday, with lows in the 40s. Not frigid – but certainly chilly here for the latter half of May: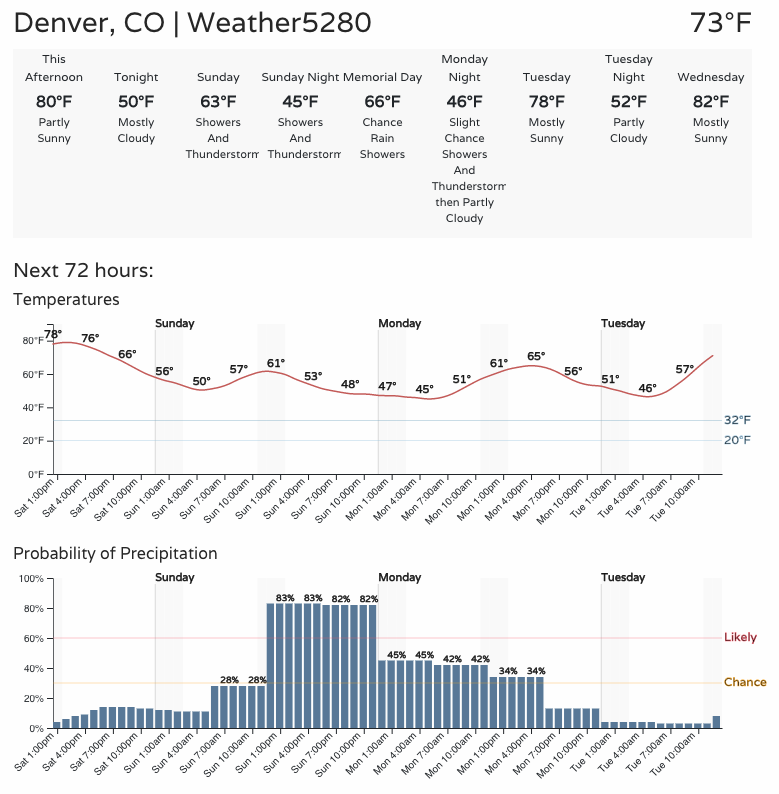 Most storms aren't likely to be severe, at last not across the northern urban corridor. That said, there's a Marginal Risk for severe storms from Denver and points southeast on Sunday, with a Slight Risk for the southeast corner of the state. Could definitely see some hail with any stronger convection that develops Sunday in and along the Front Range, but the greatest threat will end up well south and east of the cities it appears: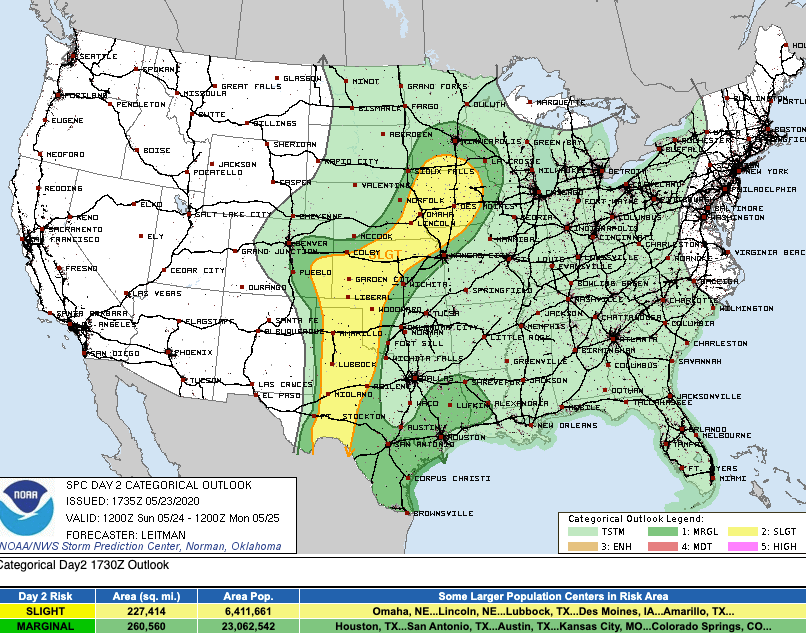 As for snow? Accumulating snow is likely to stay up above 9,500 feet or so, at least of any significance. You'll see in the image below areas west of Denver along the Continental Divide are likely to see some good snow, but mainly above 10k feet.
It's possible we'll see snow mix in across higher elevations of the Palmer Divide as well Sunday night as lows are expected to bottom out in the mid 30s or so, but little to no accumulation is expected at this time.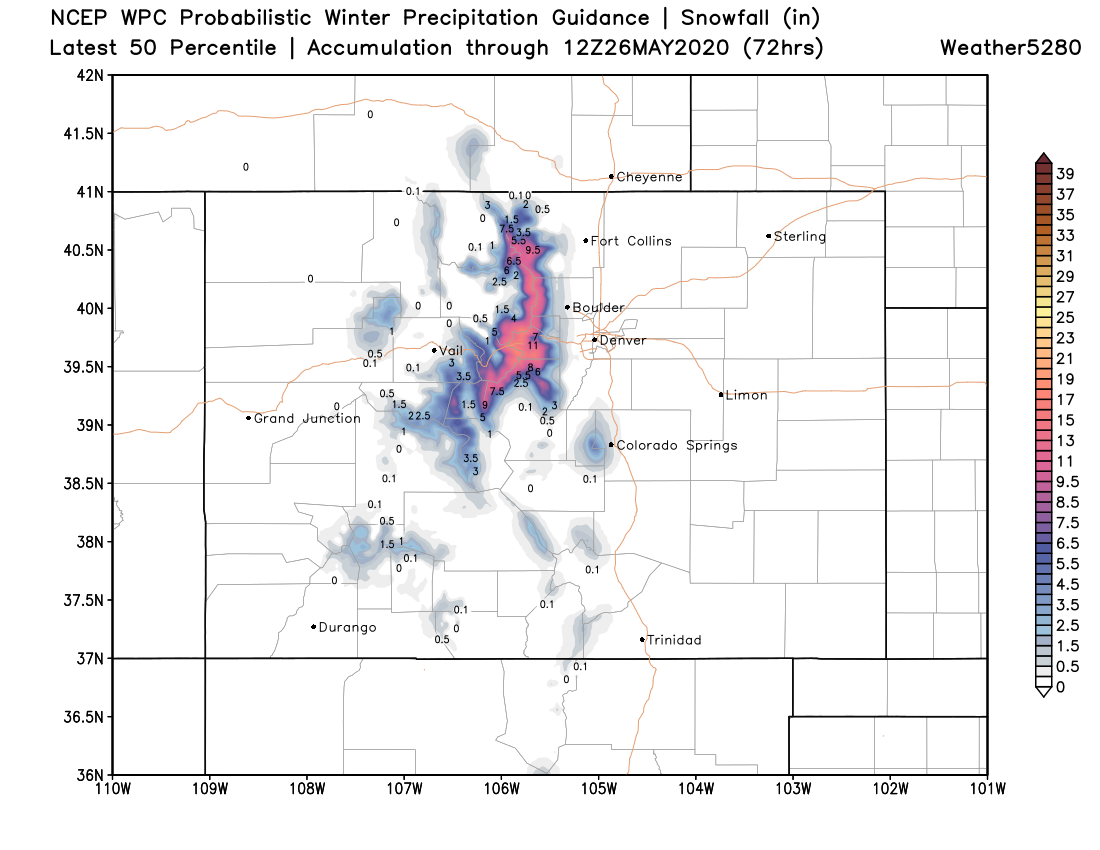 If we look ahead a bit, we see this cool and wet weather will be short-lived. Good agreement in some moisture and colder temperatures Sunday/Monday, but also good agreement in not much cool or wet for the following seven days or so: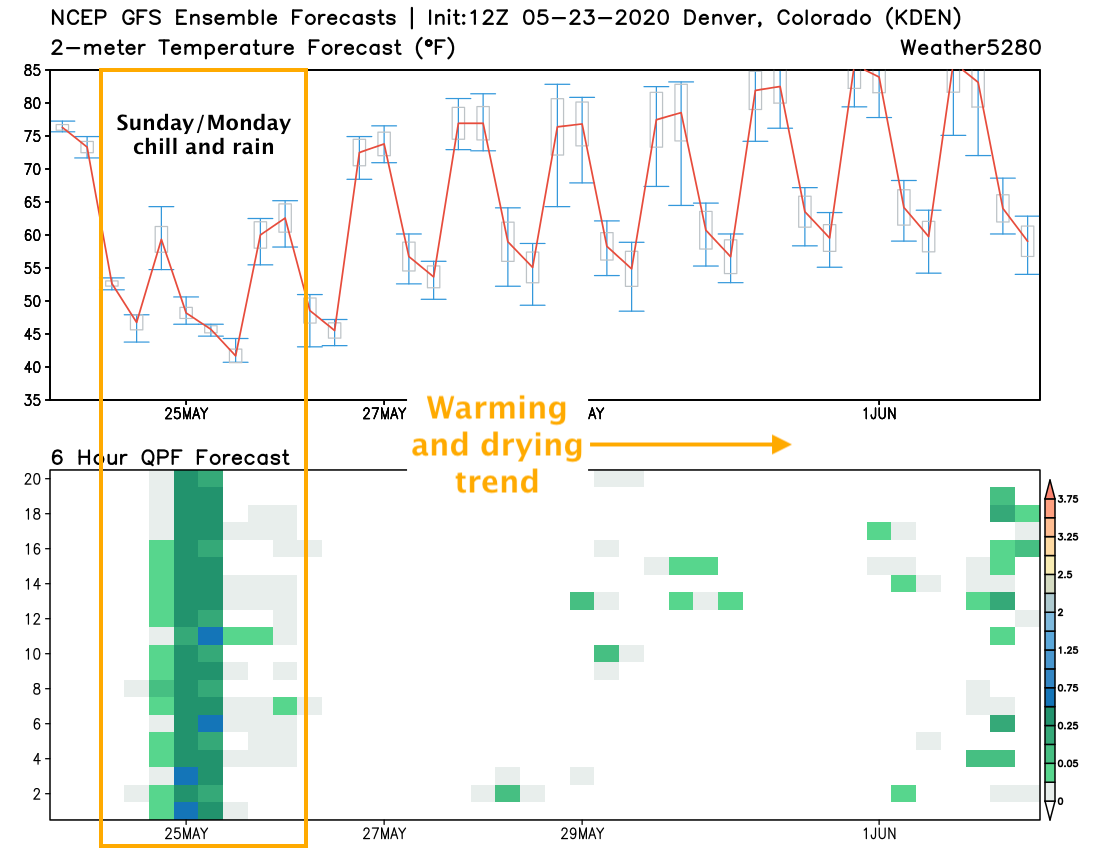 Tell it to rain, we need it!
Stay warm, stay dry, stay safe.