Sunday's system delivered some much needed moisture to many of us across the region, but left crucial regions of the state high and dry.
Denver officially picked up 0.94" of rain on Sunday, bringing the month-to-date total to 1.56", just 0.05" shy of average for the month. At nearly 1", the airport was fairly representative to what most locations saw across the greater metro area and immediate surrounding areas. Some folks reported a bit more than an inch, others a bit less, but a good soaking all around.
Precipitation totals from the last three days shows just who got lucky on Sunday who who did not. Western Colorado remains dry. Southeast Colorado –– aside for some isolated storm coverage –– was also largely missed. The area of Extreme Drought across the Southeast Plains managed very little rain at all outside of those in Lincoln County. Still, plenty to be thankful for us most of the state was experiencing below average precipitation for May, and this storm at least pulled some areas back to average.
The next days will feature a general warming trend after this weekend's chilly system. Tuesday will be near perfect for temperatures in Denver with highs in the upper 70s. By this weekend we'll be back into the mid 80s in the city.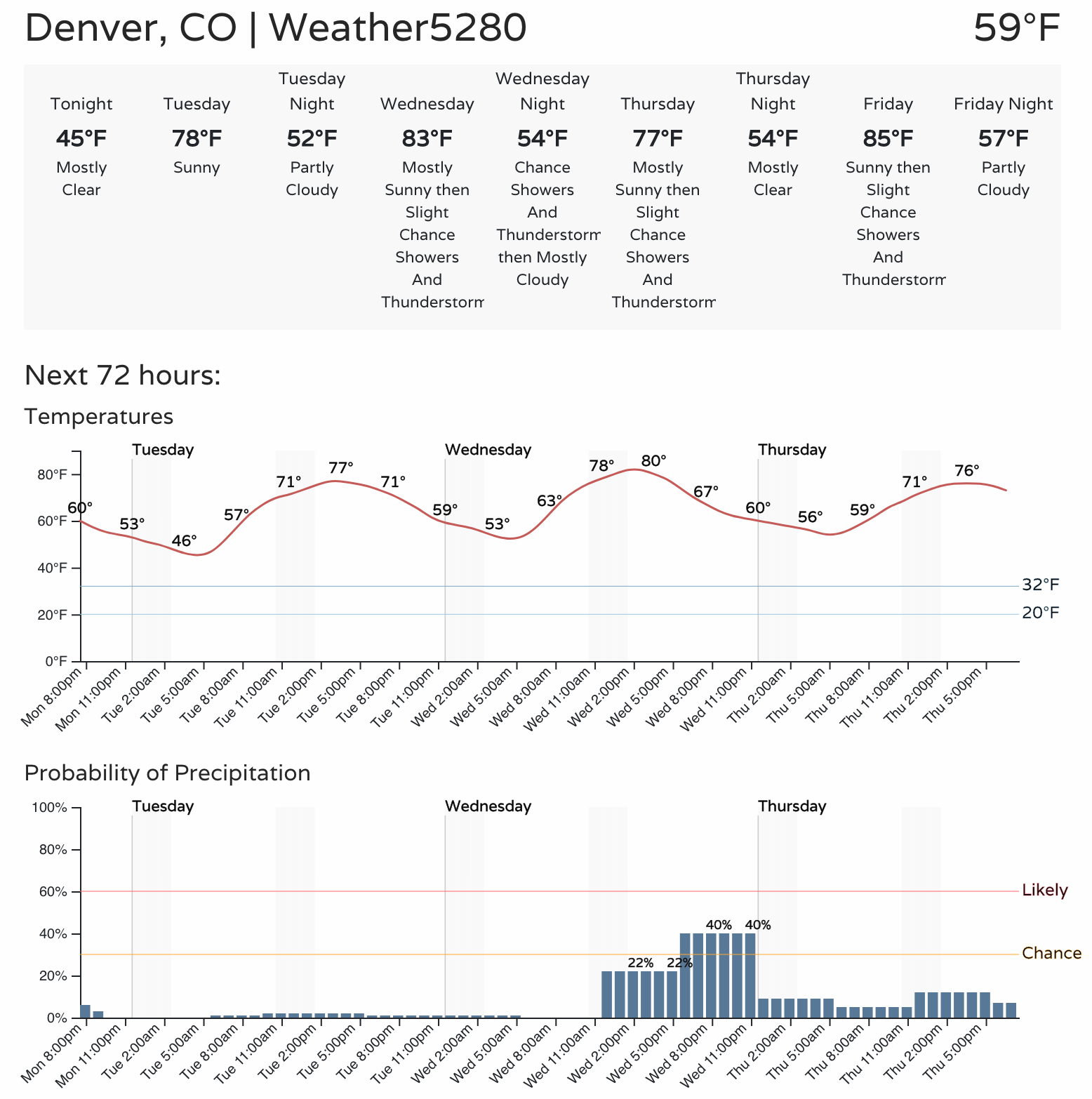 Looking ahead the pattern shows signs of life from time to time. We continue to track the PNA forecast as we mentioned in a recent Insider post. It's still forecast to head negative as we end the month and start June which would imply more troughing across the West and perhaps a bit more of a moisture flow for the state –– at least for some areas.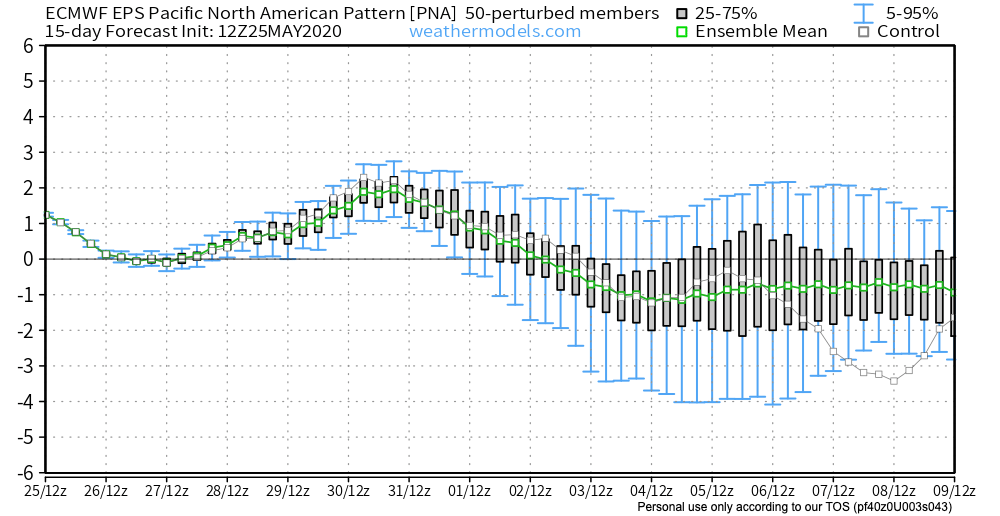 The large scale pattern to start June looks warm for us, with perhaps better storm coverage across Western Colorado under a southwesterly flow. Most models agree on a pretty good ridge establishing itself to our east for the first week of the month: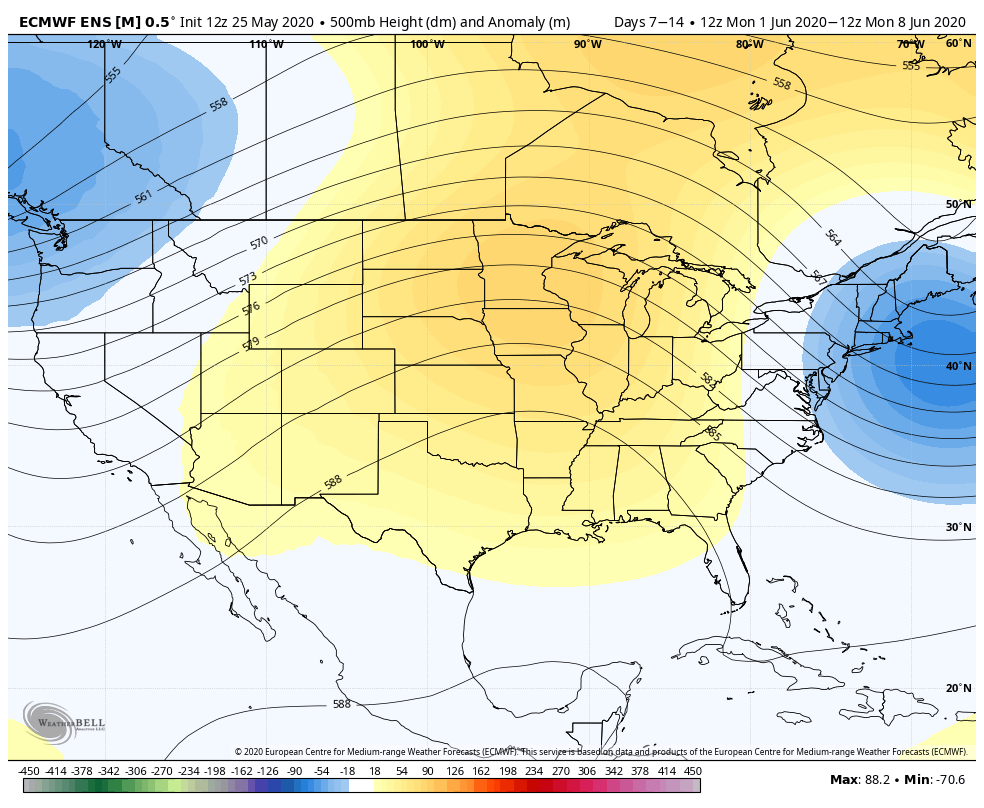 Which would equate to plenty of warmth across the High Plains, including Colorado: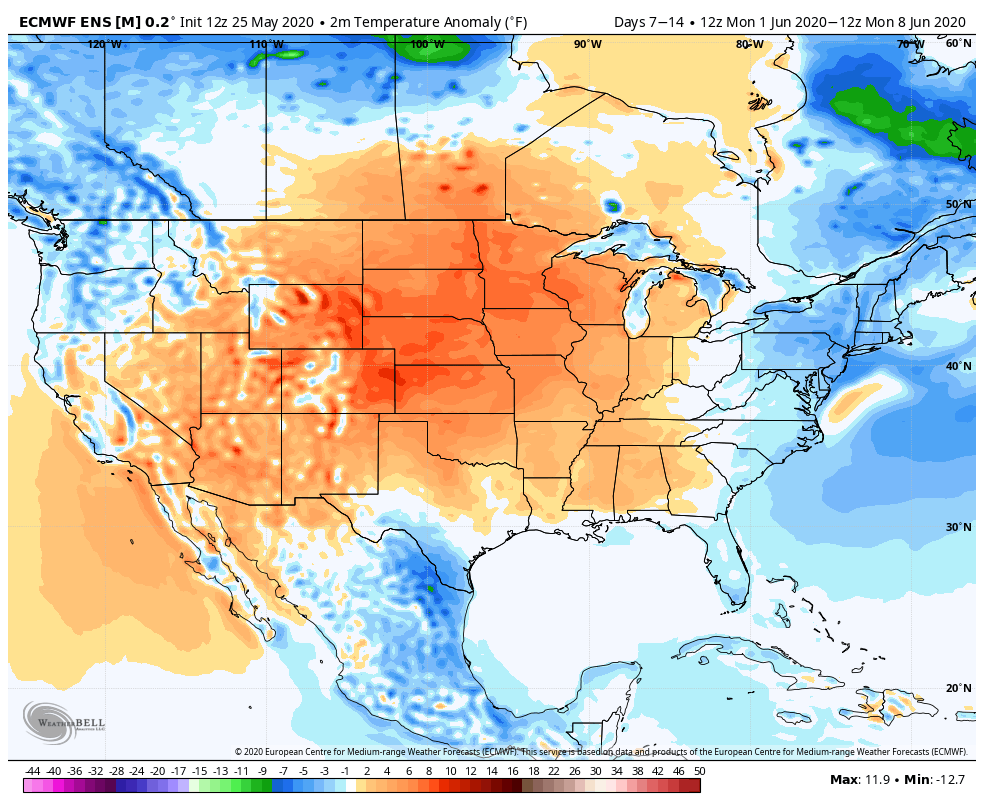 The flow, however, may help promote some better moisture flow into Western Colorado, which would no doubt be welcome news. A negative PNA, with a stout ridge just east of us would suggest a dry pattern for the Eastern Plains of Colorado overall, but sometimes we can still manage better afternoon storm coverage under this setup than medium range models would indicate. As you can see, the Euro is showing above average precipitation along and west of the the Divide to start June, with dry conditions east. Hard to argue too much which this given how the setup looks right now, but it'll be interesting to see how things evolve.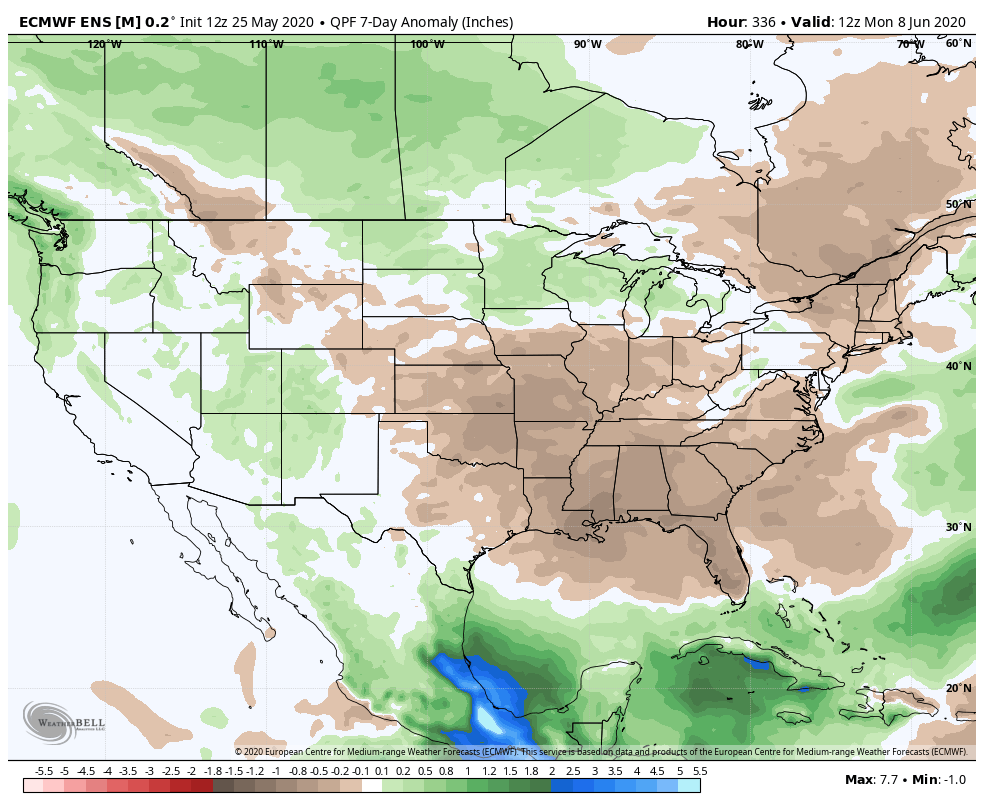 For now, plan on a warming trend with scattered storms in the forecast from time to time as well. The next best chance for storms for the urban corridor looks to come Wednesday.