100 degree heat returns to Colorado this week
Hot weather, potentially record-setting, arrives across Colorado the first week of June. The heat is not only for Colorado but for much of the region.
This won't be the first 100s of the year. The last weekend of May brought 100-degree heat to Lamar, CO.
As we look across the region for the next week we see all of the following stations featuring double digit above average temperatures each day at this early June heat takes hold: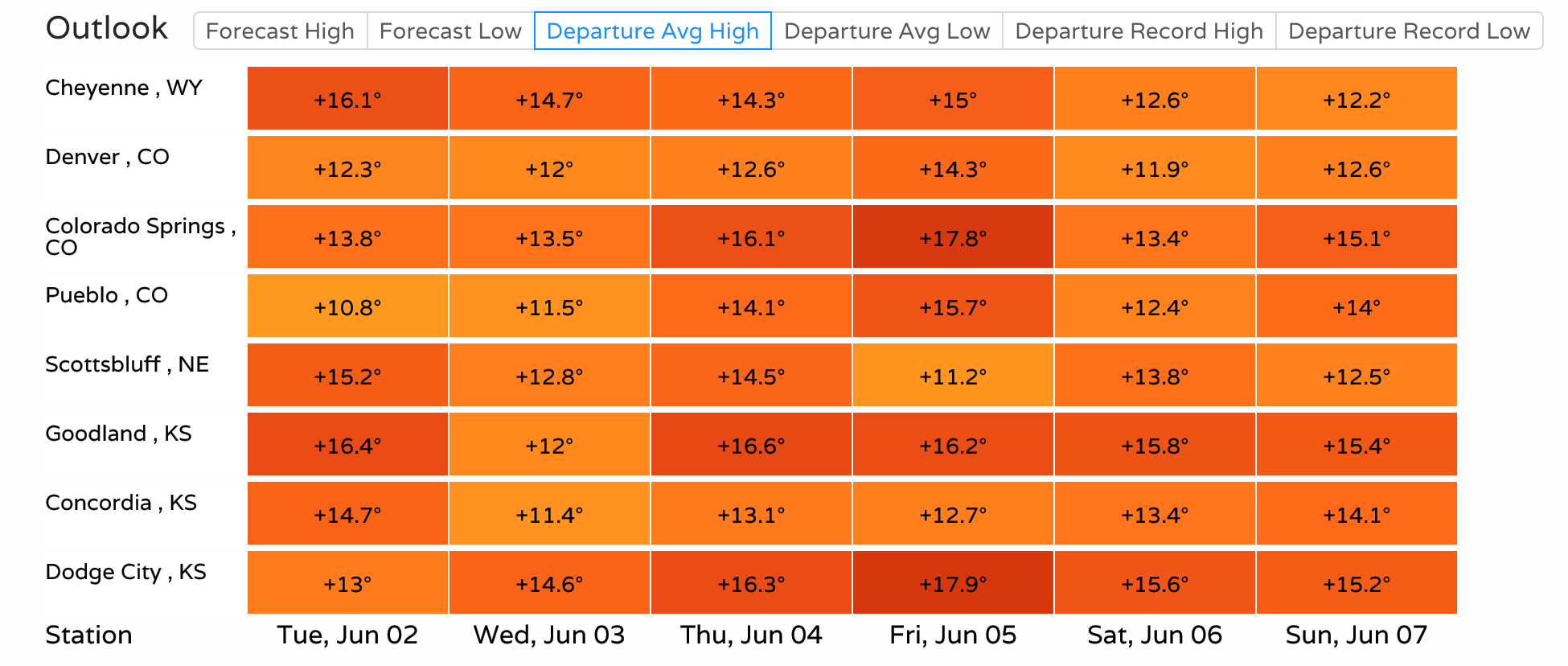 And, of those there may be some records to be set/tied. Below is a look at the same list but for the forecast high temperatures' departure from the respective record. Colorado Springs and Pueblo hav a good shot at tying of breaking their record highs on Thursday and Friday. For Denver, forecast highs are within 5-degrees of the records through Sunday: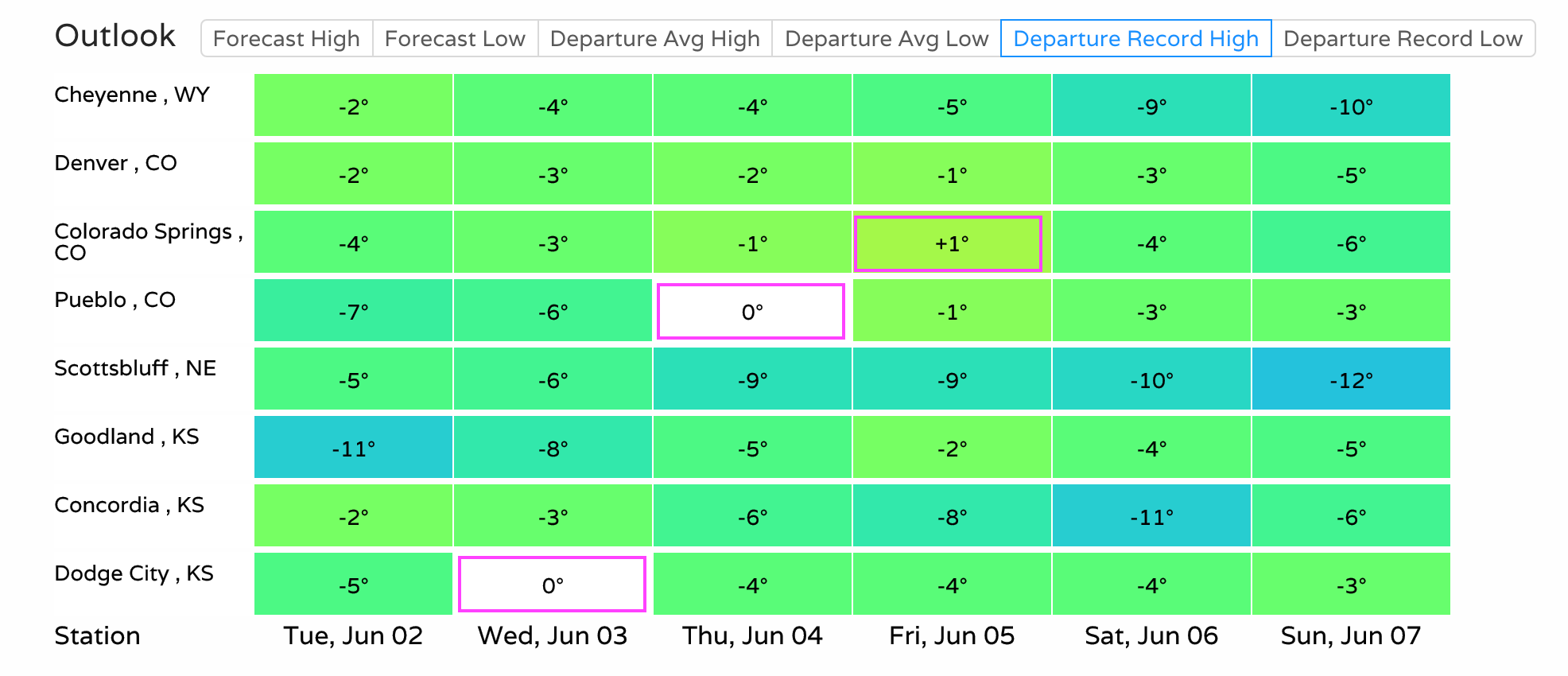 The Denver area comes off the 29th warmest May into a warm start of June. Temperatures for the week will remain much warmer than average, as shown above.
Denver has had three 90-degree days so far this year. Here is how that compares to the Denver Area's history.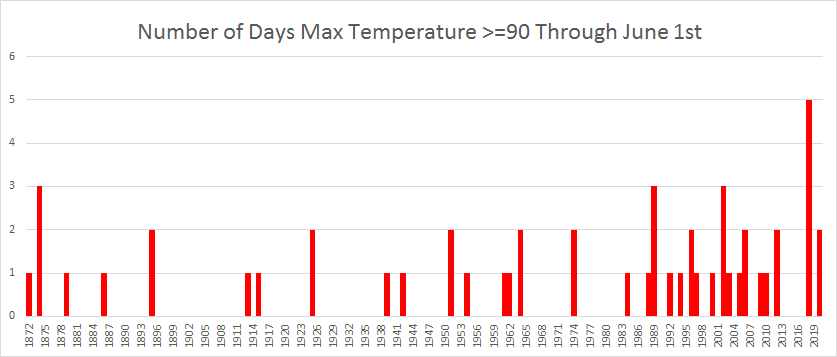 Denver has had as many as 73 90-degree days, that was back in 2012. To see the most, fewest, and average number of 90-degree days across the state, here's an interactive map (best viewed on a computer, or if on mobile it will work better if you make the map full-screen before interacting).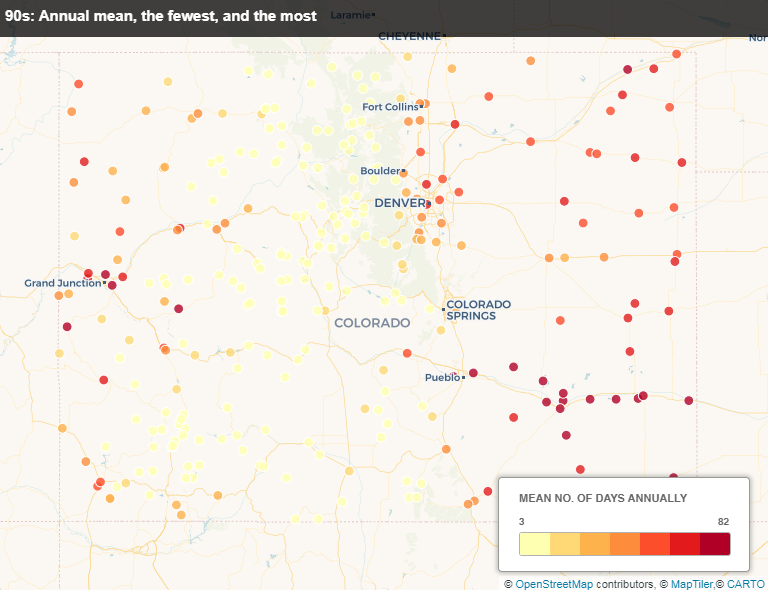 As we've discussed in our long-term forecasts, temperatures will continue warmer than average. Here's the June temperature outlook from the ECMWF.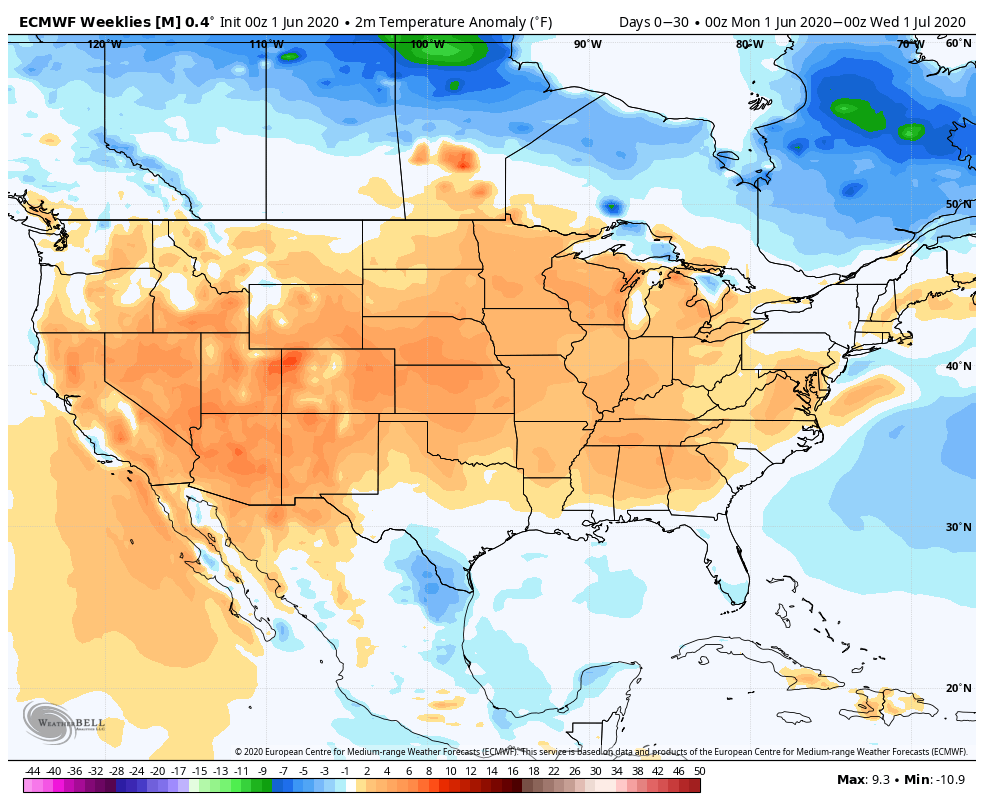 Beyond the heat we will see the chance of storms most afternoons this week along the Front Range and Eastern Plains. However, they aren't expected to amount to much –– at least not by any large scale measure. The potential for an isolated storm to deliver some beneficial rain each afternoon is of course on the table.
Overall, the next seven days look quite dry across Eastern Colorado, a better signal for moisture west of the Divide: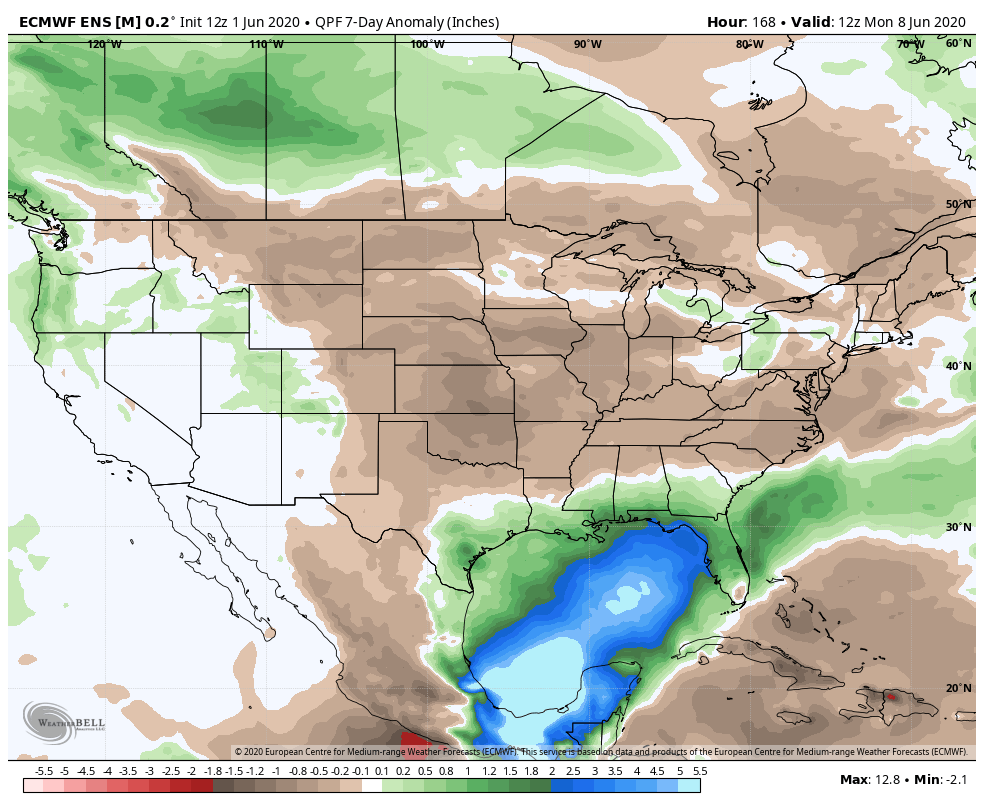 And the forecast for the Denver area: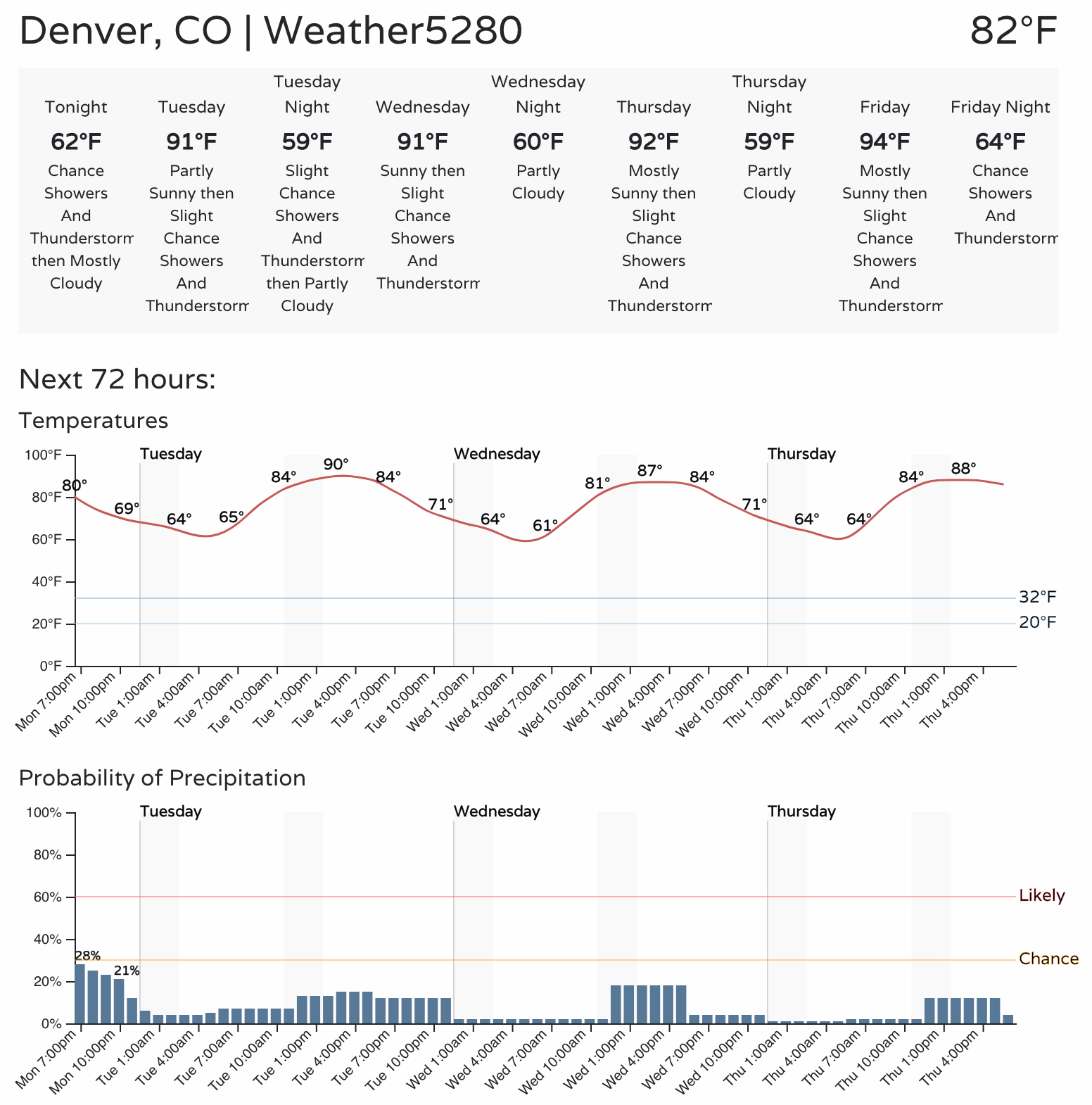 With the greatest chance to severe storms in the next three days shaping up to be Wednesday –– mainly across the far Northeast Plains: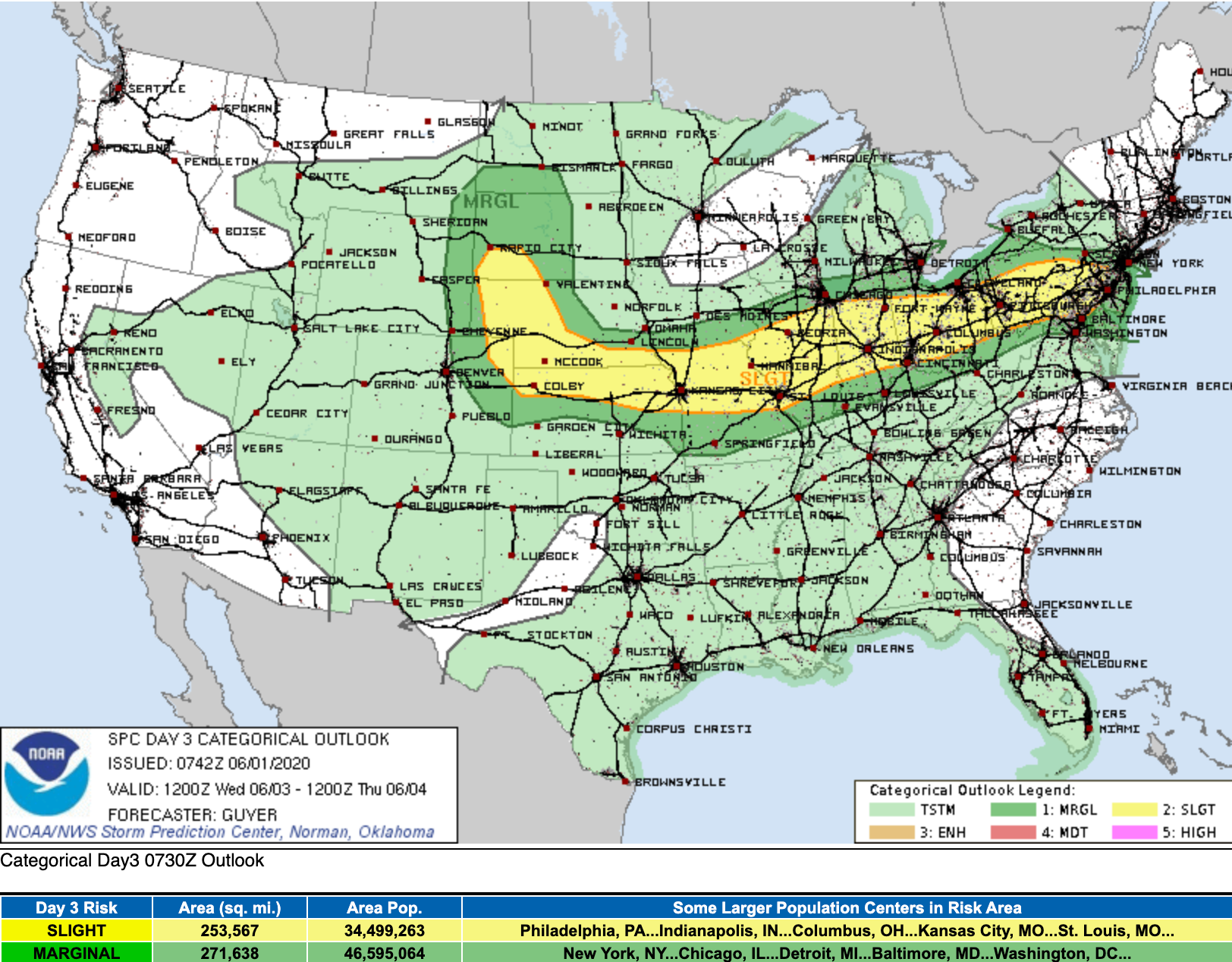 Stay cool, and stay safe.