Yesterday's precipitation ended up a bit north of where some models had it projected, but overall was pretty well captured in the data.
For those that didn't see much rain, Thursday was still a nice break from the heat. Yesterday's temperatures topped out in the low 70s, more than 20 degrees cooler than the near-record heat of the day prior. Today the cooler than average weather continues, as well as another chance of rain.
Rainfall totals for Denver added up to just a few hundredths across the south side, to 0.2 to 0.3" across the north/northwest side. Not nearly enough to make a dent in our precipitation deficit this month across the city.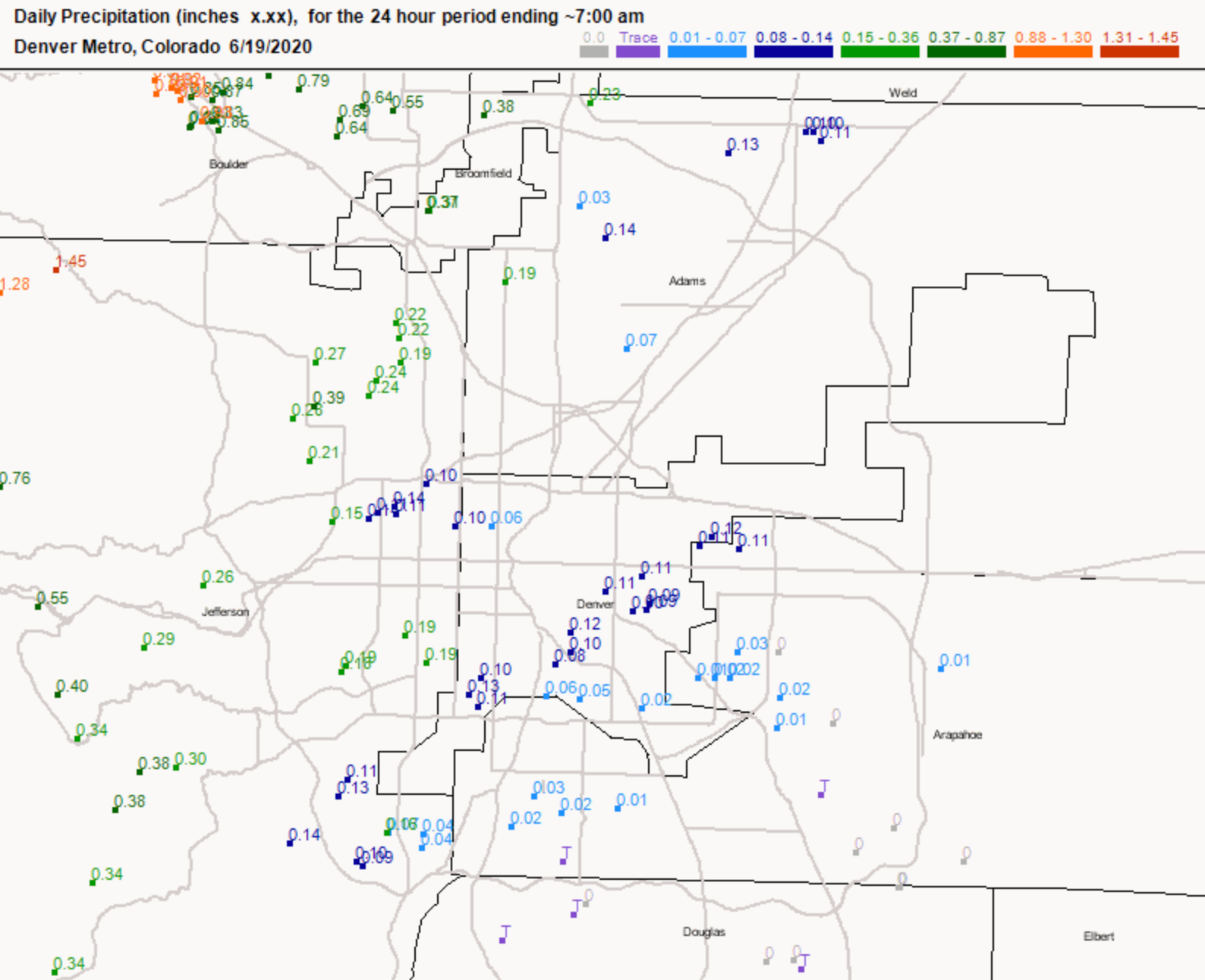 Further north and across the northern Front Range mountains we saw totals near 1" or even above in some cases. According to CoCoRaHS reports this morning, the Boulder area saw from 0.8 to 0.95" of rain yesterday and overnight, with another round of showers moving through after 7am this morning as well.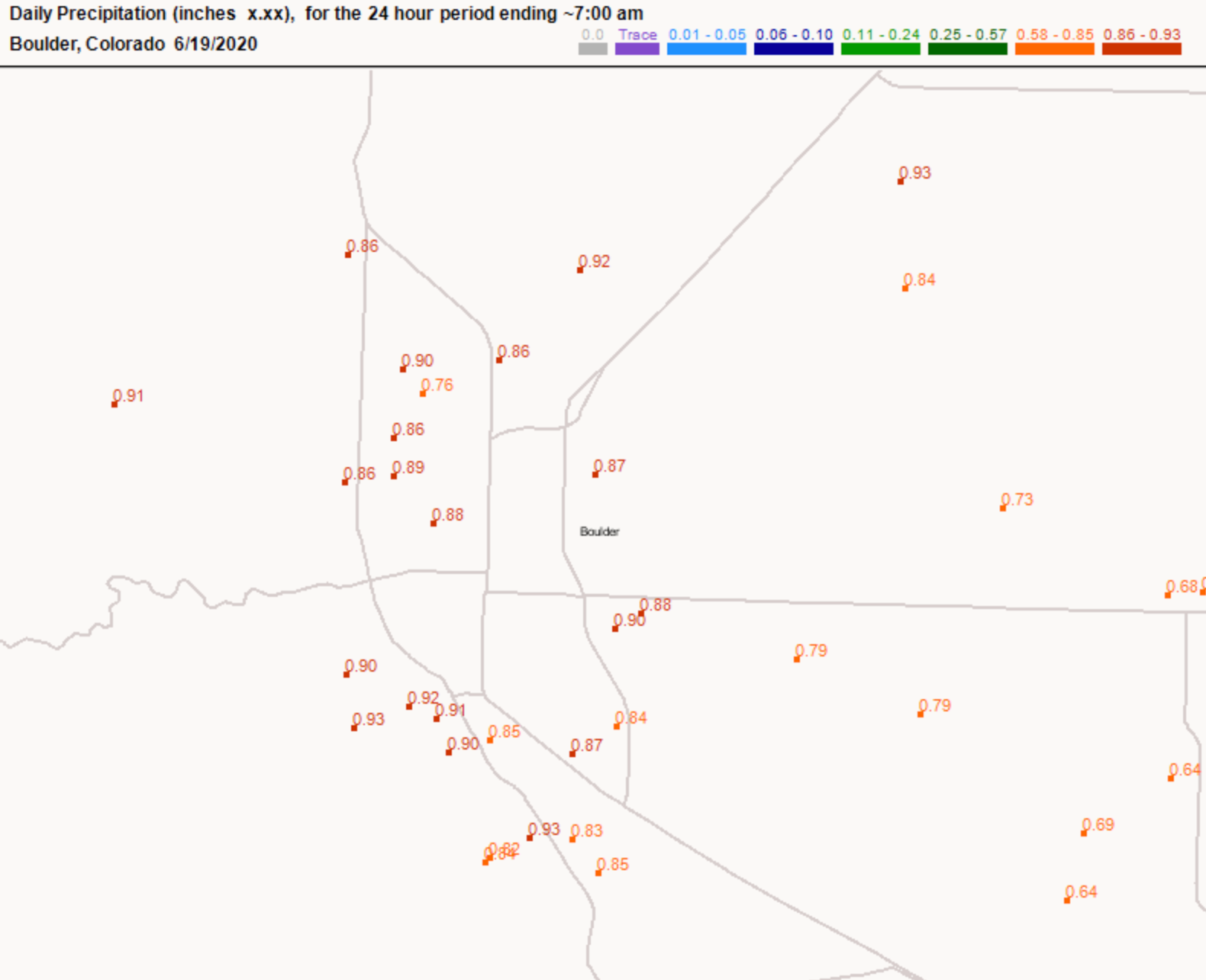 Luckily, for those that haven't seen much rain so far, we'll have another chance to get into the action today. The HRRR shows a pretty good line of storms developing around midday across the foothills, then quickly progressing east/southeast through early afternoon.
While the SPC has limited severe threat for our area today, it seems possible (if not likely) that this line of storms will be able to produce some hail as they move through. The storms will be relatively quick-moving, but could be at least briefly strong.
Here's the HRRR forecast for 2pm, with good storm coverage up and down the urban corridor: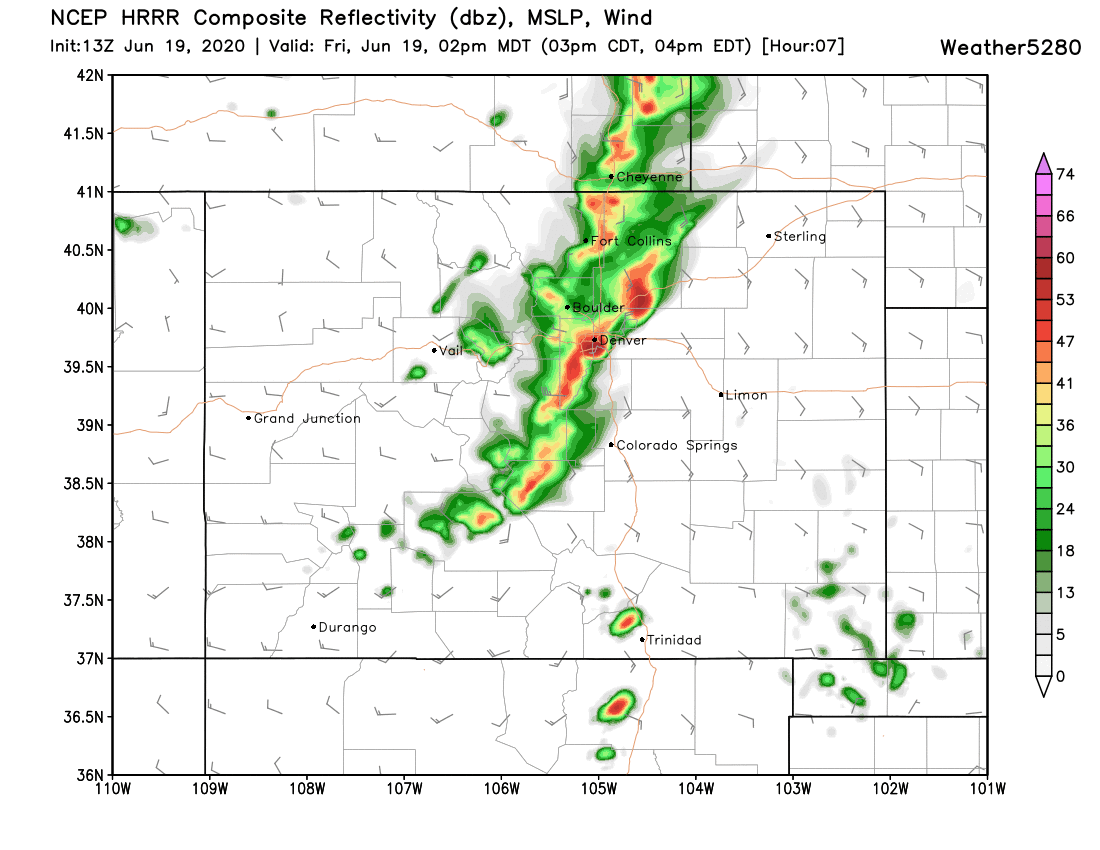 By 3pm the heaviest rain is pushing east of I-25 across the Plains: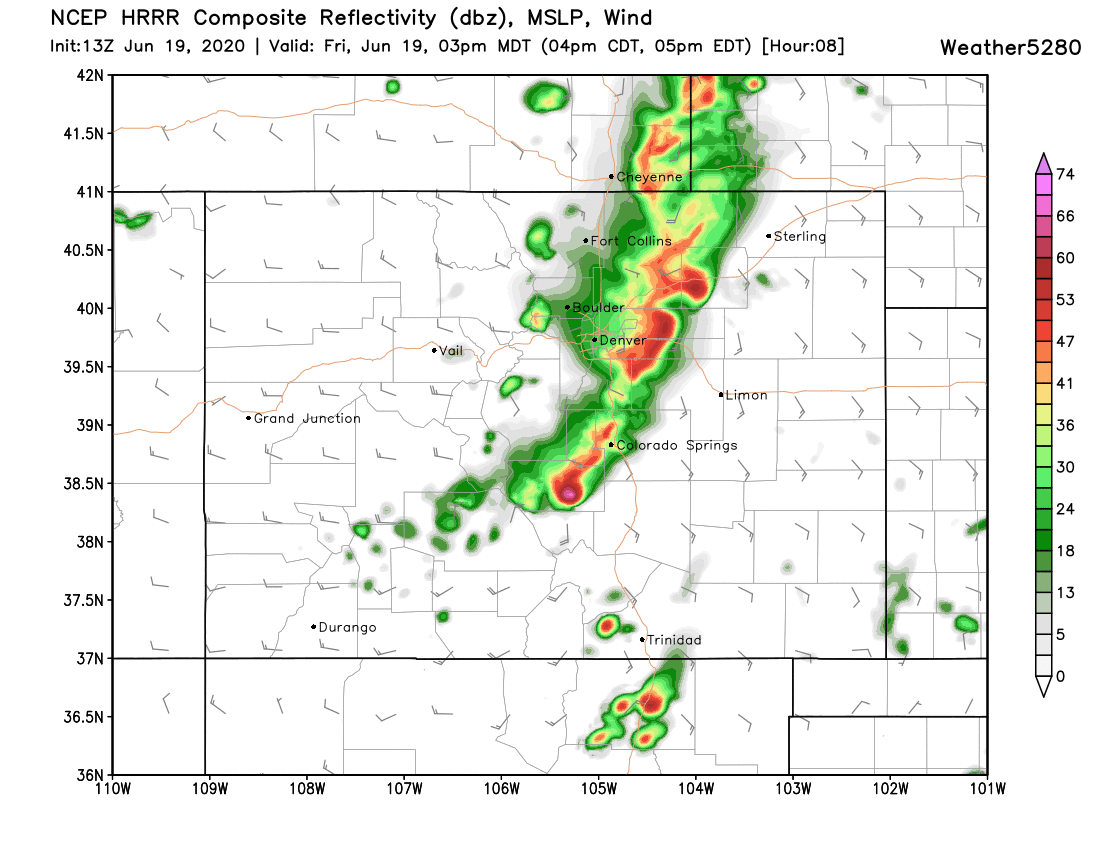 This particular model shows storms producing from 0.2" to 0.75" of rain as they move through, with perhaps some greater totals across the far east-central plains.
It's easy to imagine a some locations even along the urban corridor doing better than this, but as usual... it'll be rather hit and miss who sees the heaviest precipitation vs next to nothing.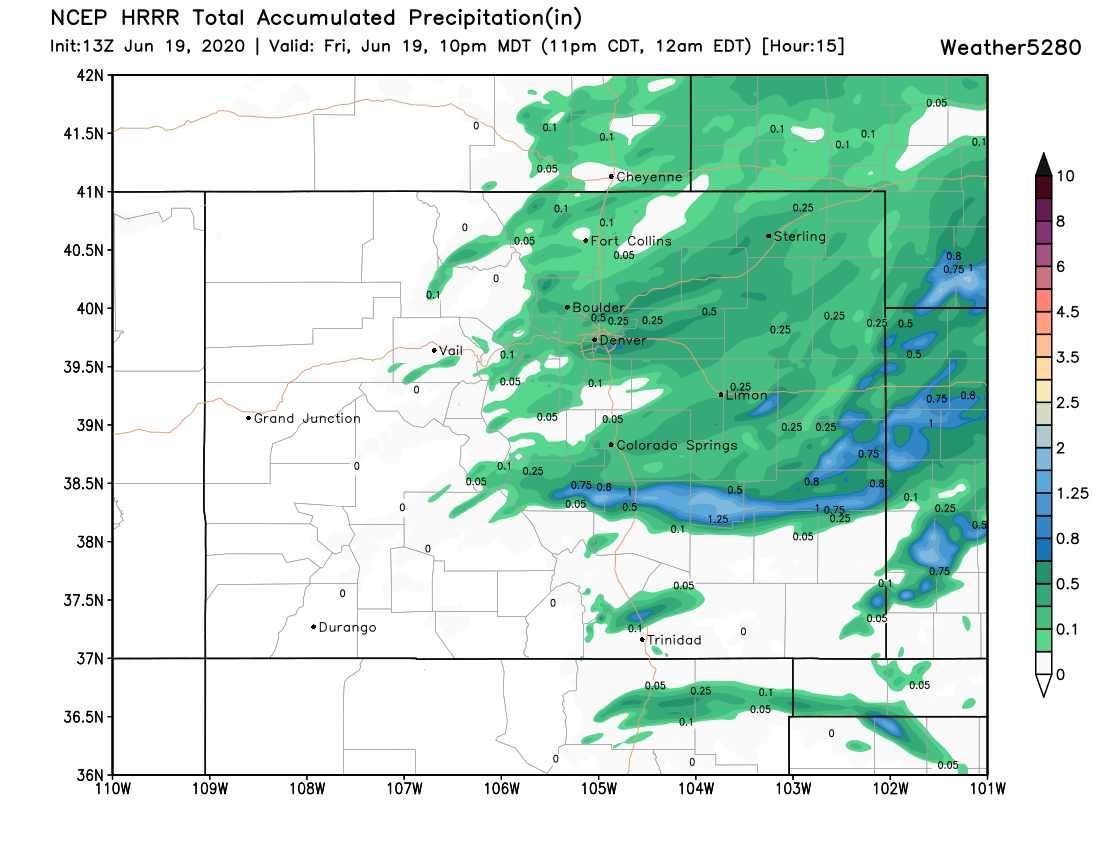 With that, look for precipitation chances to increase through midday, then drop off again as we head into the early/mid evening hours. While the severe threat isn't extremely high, some hail is certainly possible. It isn't a bad idea to park cars under covered parking today.

By Saturday, temperatures will climb back into the mid 80s along the Front Range, with mostly dry conditions in place. A better chance of afternoon showers and storms returns to the forecast for Sunday through Tuesday, with temperatures remaining in the mid 80s most afternoons. Below is a look at forecast high temperatures across the region through next Thursday: