We hope you enjoyed the Fourth and were one of the lucky ones to have had rain. Speaking of which, there isn't much of that in the forecast.
The map below shows the total rainfall received over the weekend. Some great totals for some areas, but of course plenty of folks left mostly dry. The urban corridor didn't see too much of that rain, aside from Denver's east side which dealt with flash flooding issues on Saturday under a stationary storm. Southeast Colorado scored some rain too, which is exactly where we need it: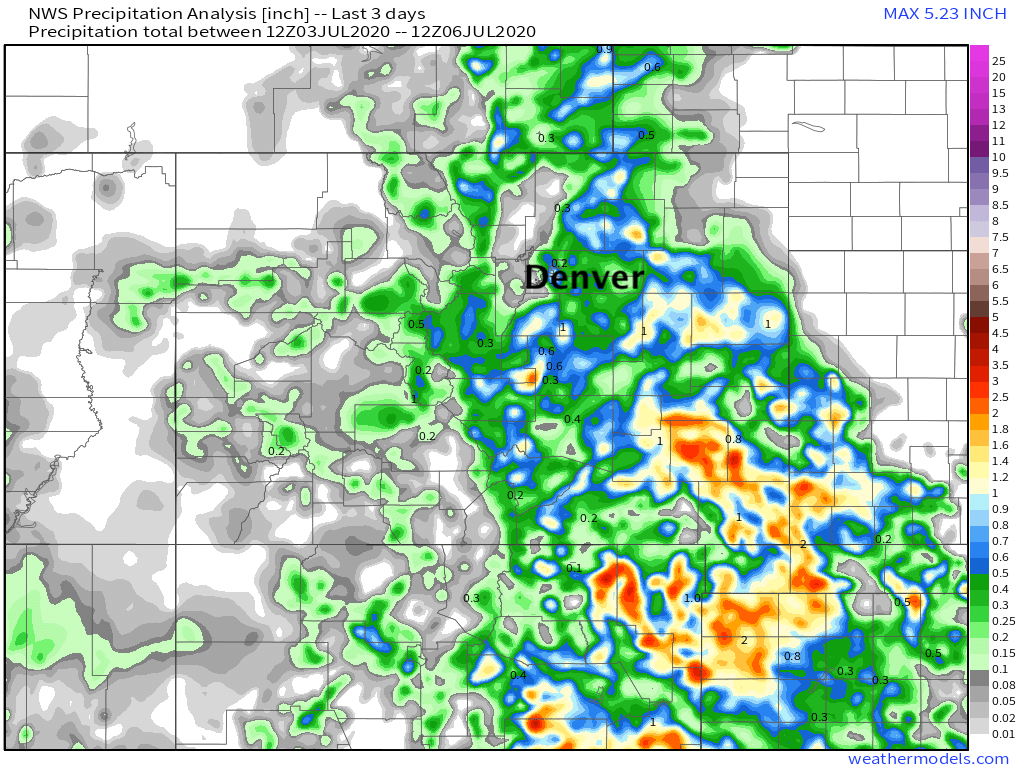 The drought will likely expand this week as hot and mostly dry days are ahead.
Across the region, we are looking at highs in the 90s and 100s for the next week.

So, how close are those highs to records? Here is that forecast high departure from existing records:

Colorado Springs will be close to tying or breaking its record high each afternoon through the remainder of the week. Denver will have a shot at tying/breaking some record highs late in the week and this coming weekend.
With this heat comes very few storms. In total through Sunday, here is the modeled precipitation: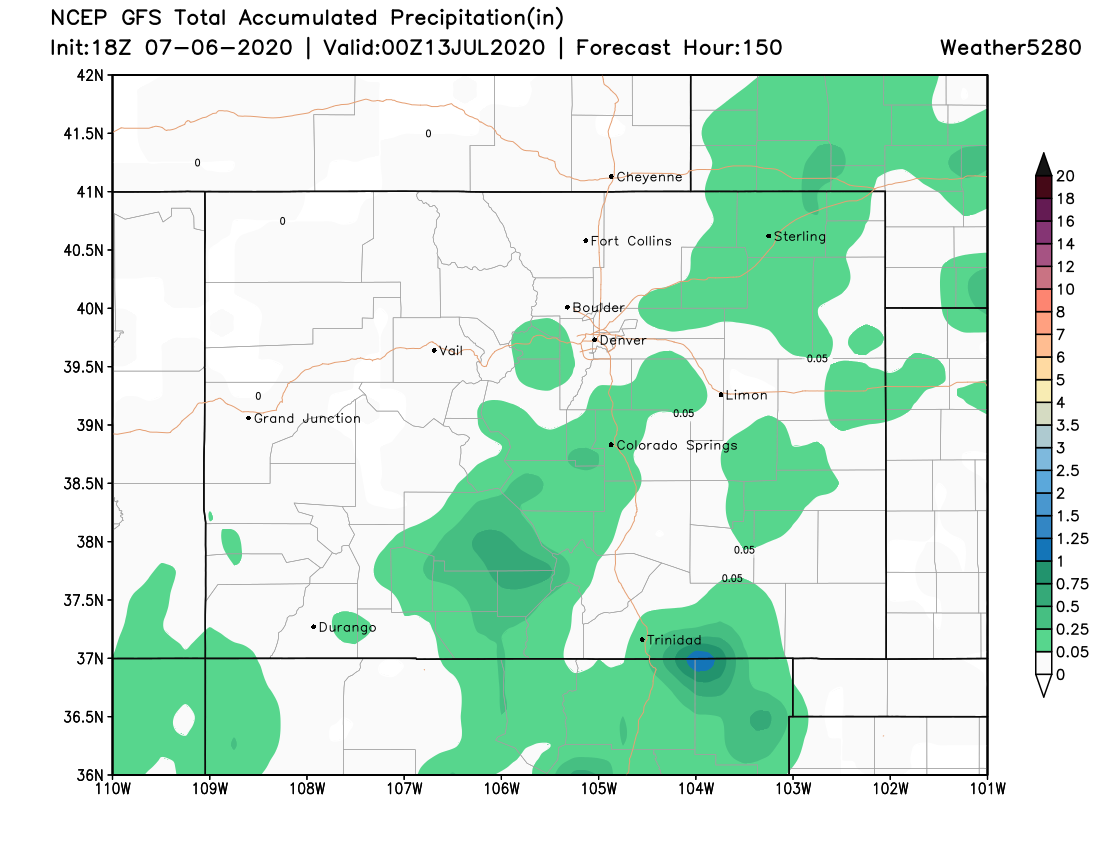 The long term outlook doesn't change much through mid-July. Hotter and drier than average conditions rule. Ridging will dominate the pattern for awhile here, and with it hot temperatures.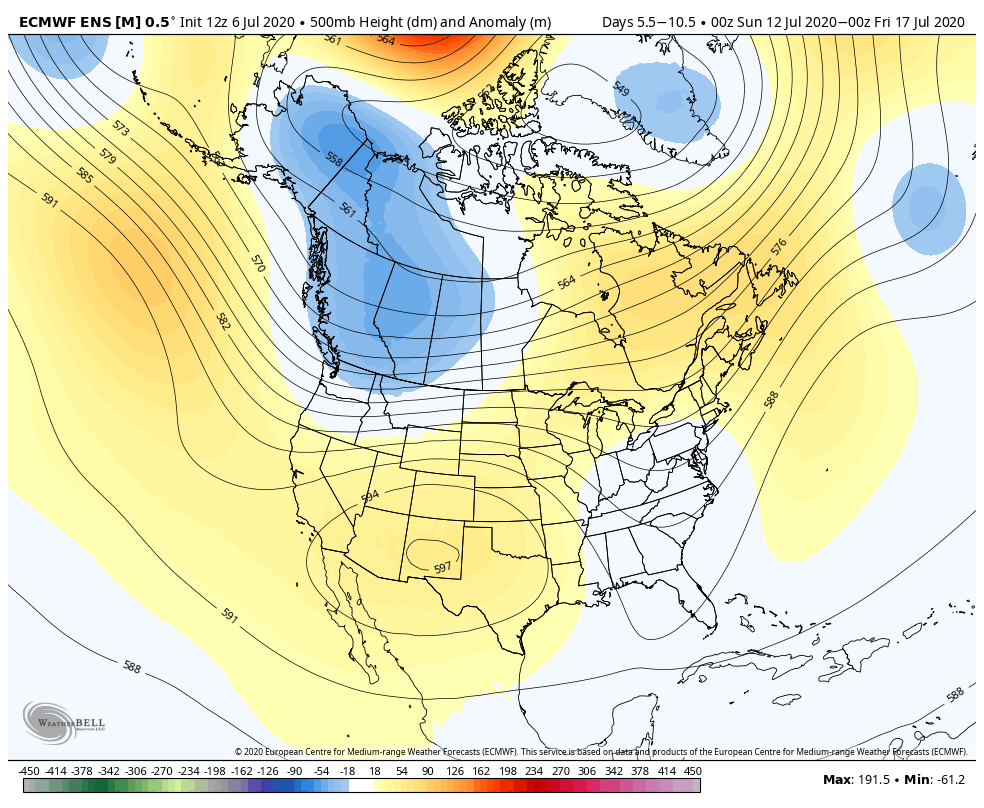 Below are the temperature anomalies forecast for the next five days (bottom, top) and the five days ending July 17th (bottom, bottom). No sign of relief from the heat across the region: