A boundary is sitting over Eastern Colorado and that may trigger damaging thunderstorms Tuesday afternoon and evening.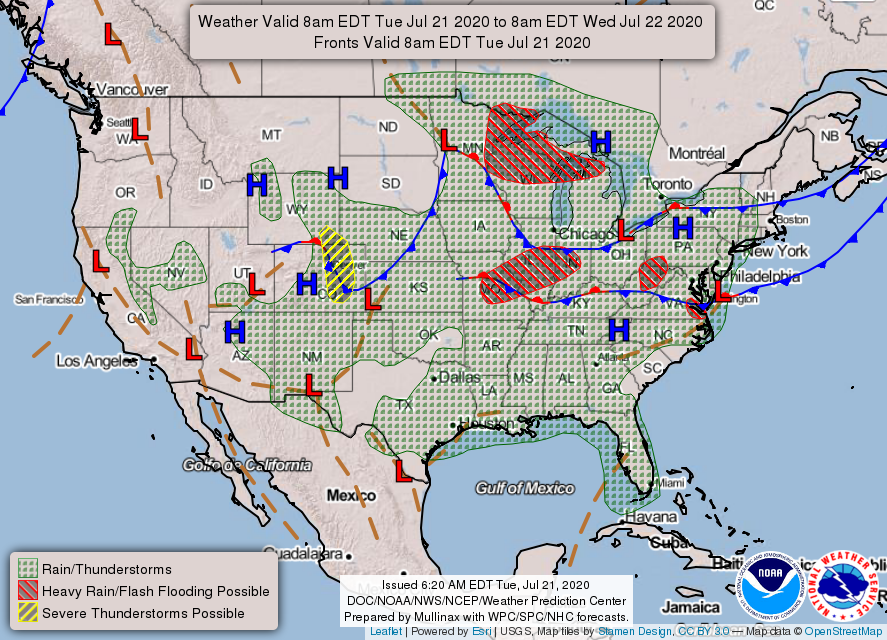 The feature you see hatched in yellow on the surface map above is the severe weather potential zone along the cold front.
Just the outlook, as of Tuesday morning, shows the potential severe weather areas. Those impacted include Cheyenne, Fort Collins, Greeley, Boulder, Denver, Castle Rock, Colorado Springs, Pueblo, and points east.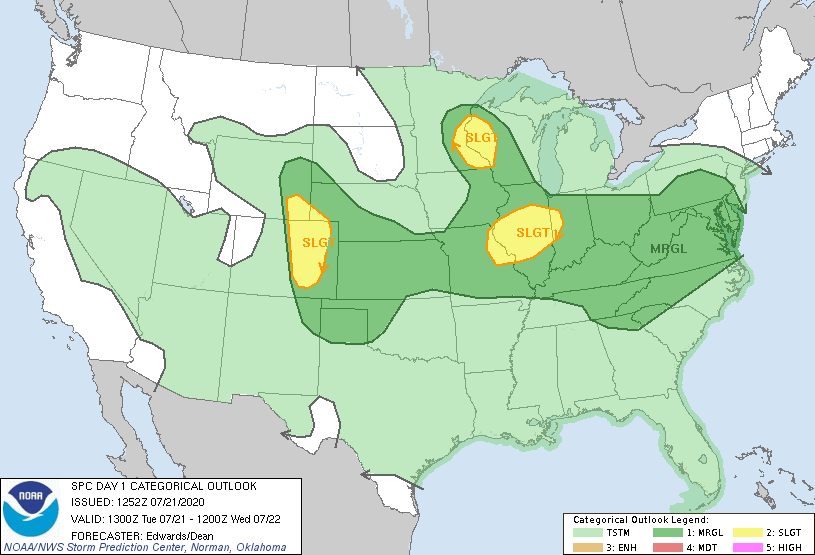 The threats today, via the NWS: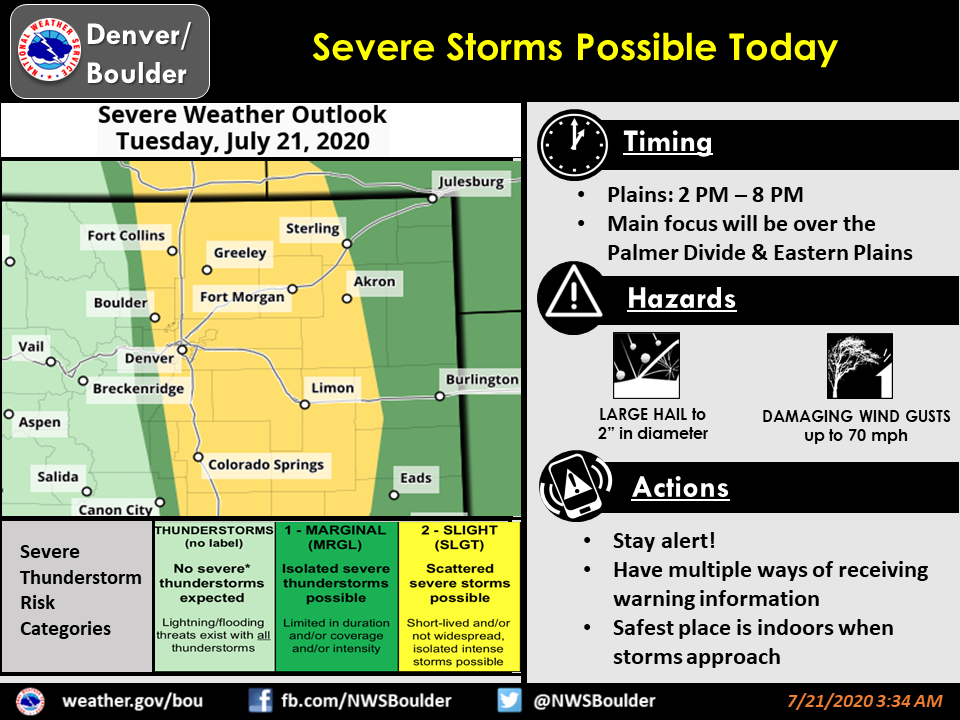 Let's see how this evolves in the High-Res Rapid Refresh model, over two hour steps: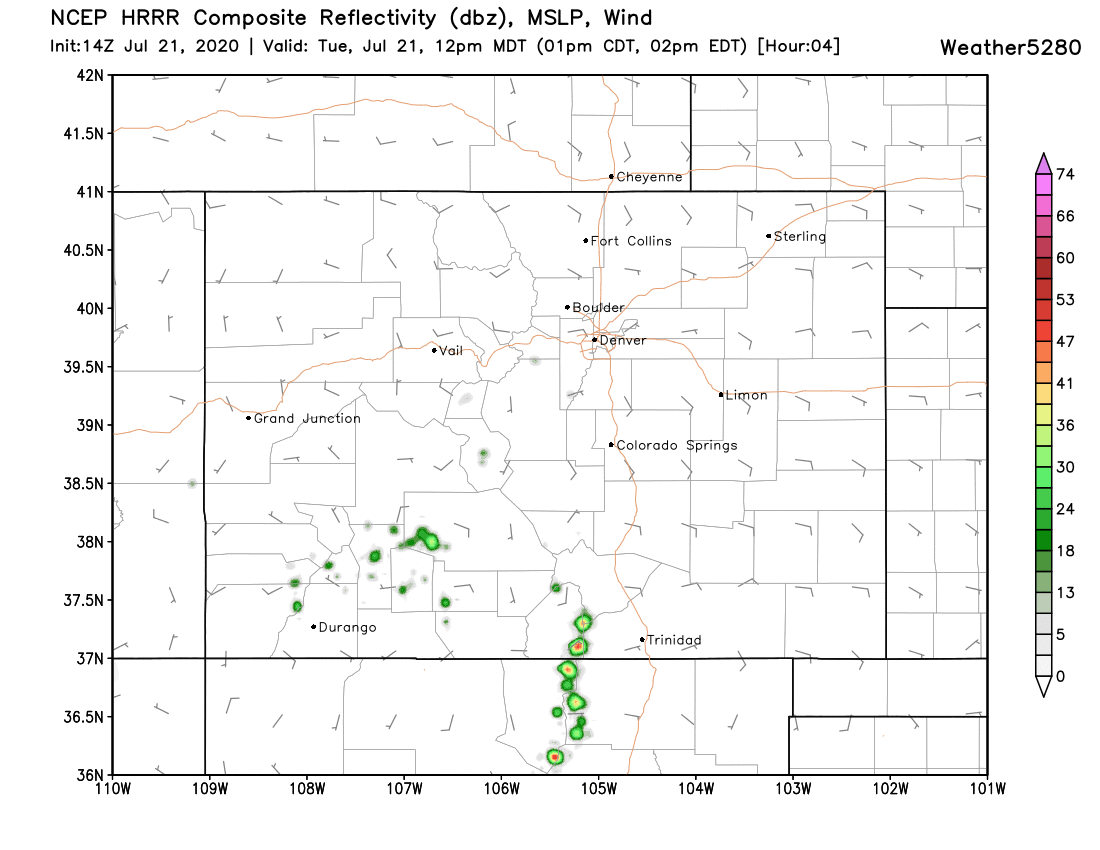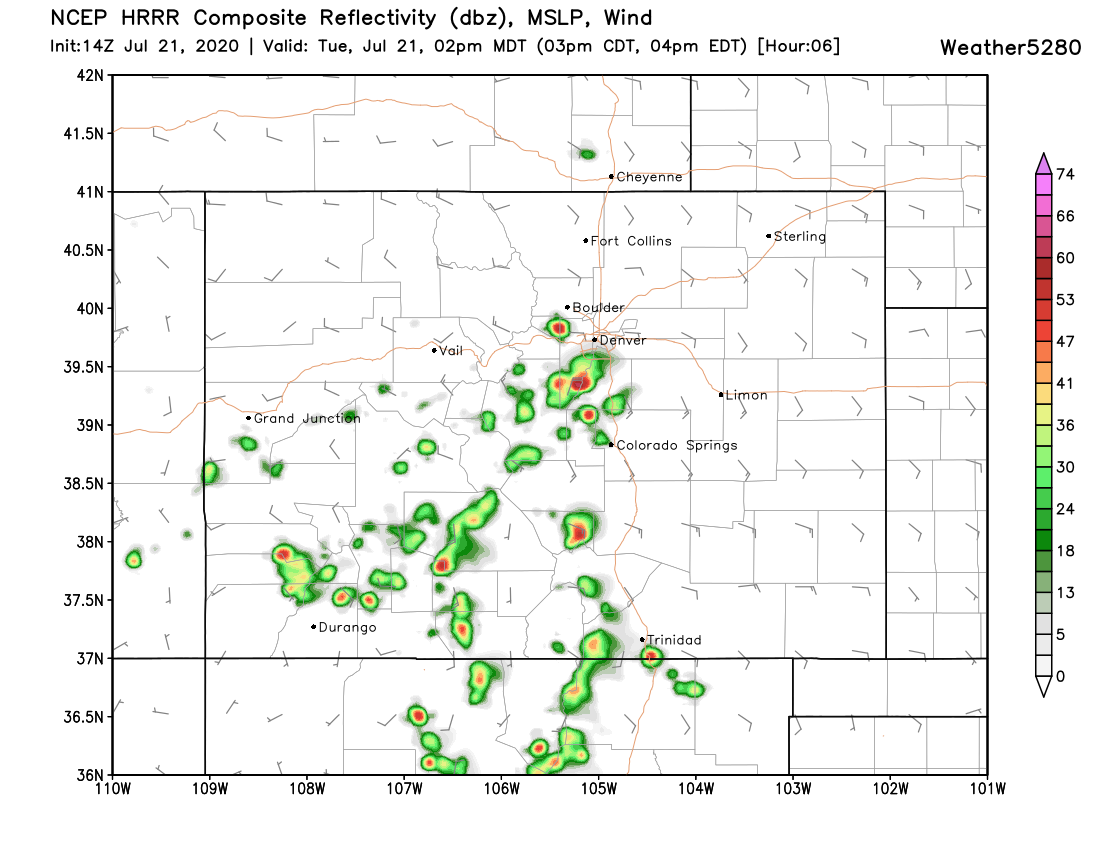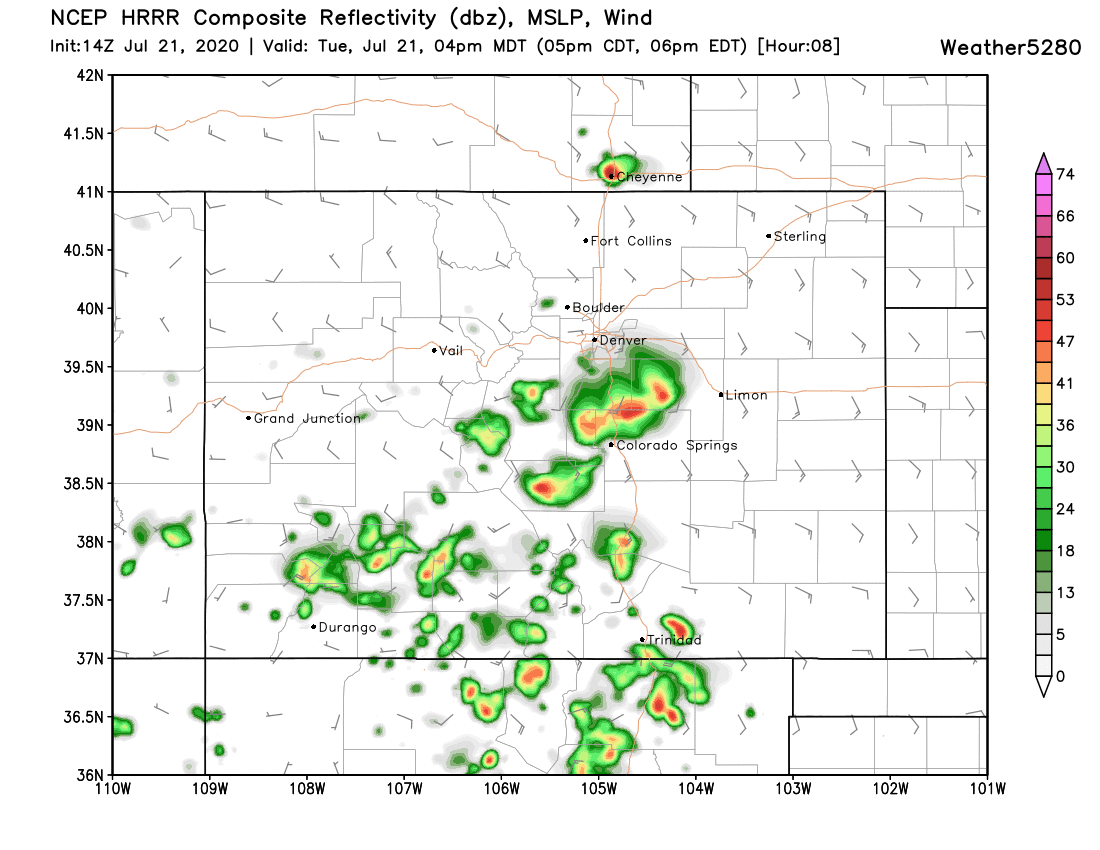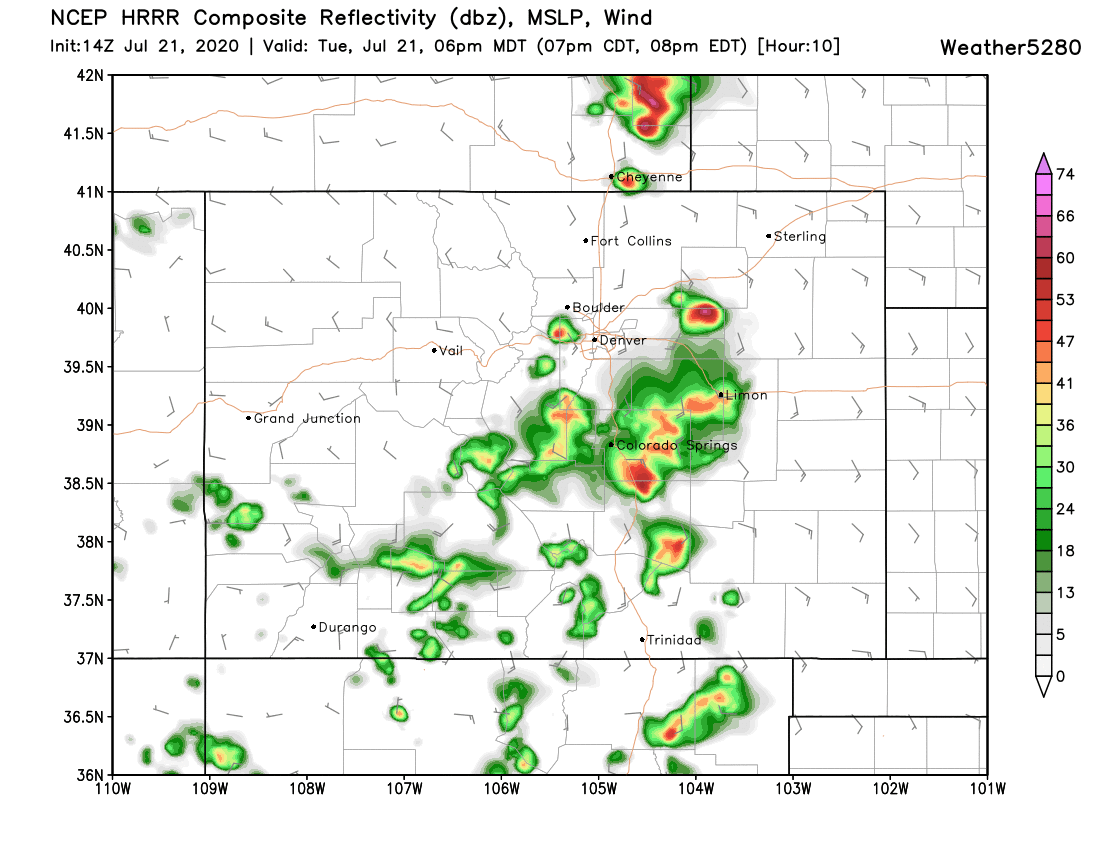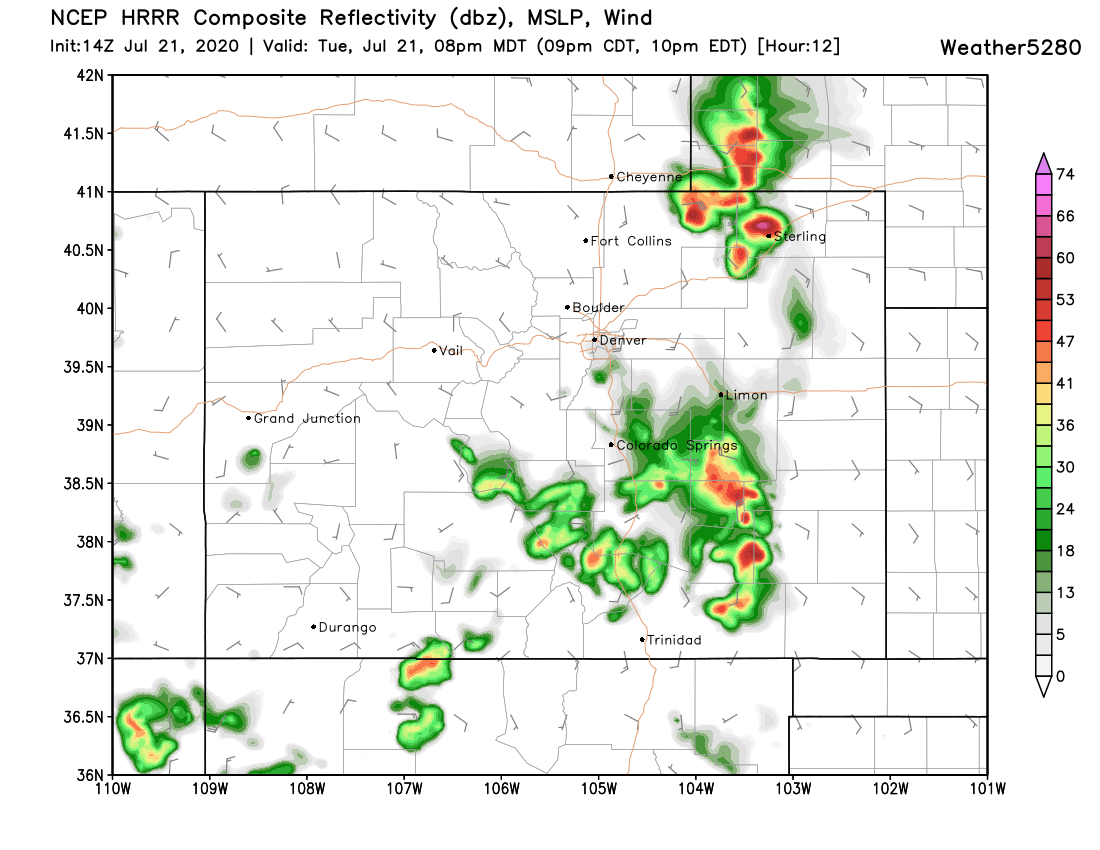 There is a definite focus on an area from the Palmer Divide to Hwy 50. And, another focus on the Cheyenne Ridge to I-76.
For the Denver area, here's the timeline of rain chances:

We'll see how things shake out. The HRRR certainly keeps the greatest rainfall potential south of the northern urban corridor, but still that doesn't rule out severe storms developing further north – especially those capable of damaging wind.
Stay weather aware today.