The tropical surge of moisture has benefited many areas of Colorado but has missed some of us along the I-25 urban corridor in recent days.
Below is a look at how much rain has come through in the past week. There are some higher totals over southern Colorado, but the biggest totals come from Yuma County where too much rain has led to flooding. Yes, that's a 10"+ 7 day max across extreme Southwest Nebraska! Overall, however, great to see so much of the state seeing moisture in what has otherwise been a parched summer: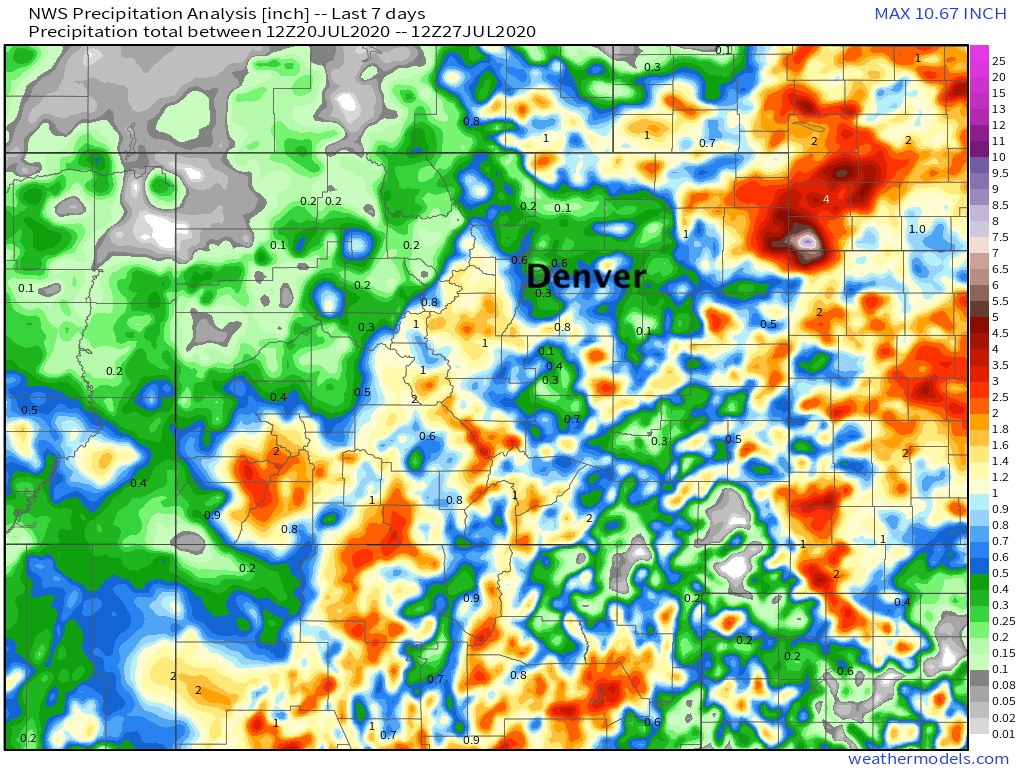 For those that still need water, and that's many of us, we have a chance Tuesday before the weather pattern returns to where it was... isolated storms with temperatures near and then gradually warmer than average as we head into the first week of August.
Tuesday will have higher storm coverage than today from midday through the afternoon hours. Some concern many of these storms could miss the metro areas again – with greatest probabilities for measurable moisture lined up for the Palmer Divide and areas east of I-25 – but a better chance of storms nonetheless, and hopefully one we can take advantage of, even along the urban corridor.
For storm chances we'll go with likely by early afternoon in Denver, and keep the chance around into the evening hours. As you can see, Wednesday and Thursday those chances drop off a bit:

For Colorado Springs and the much of the Palmer Divide this could equate to some good moisture in spots, here are the latest probabilities for the coming days: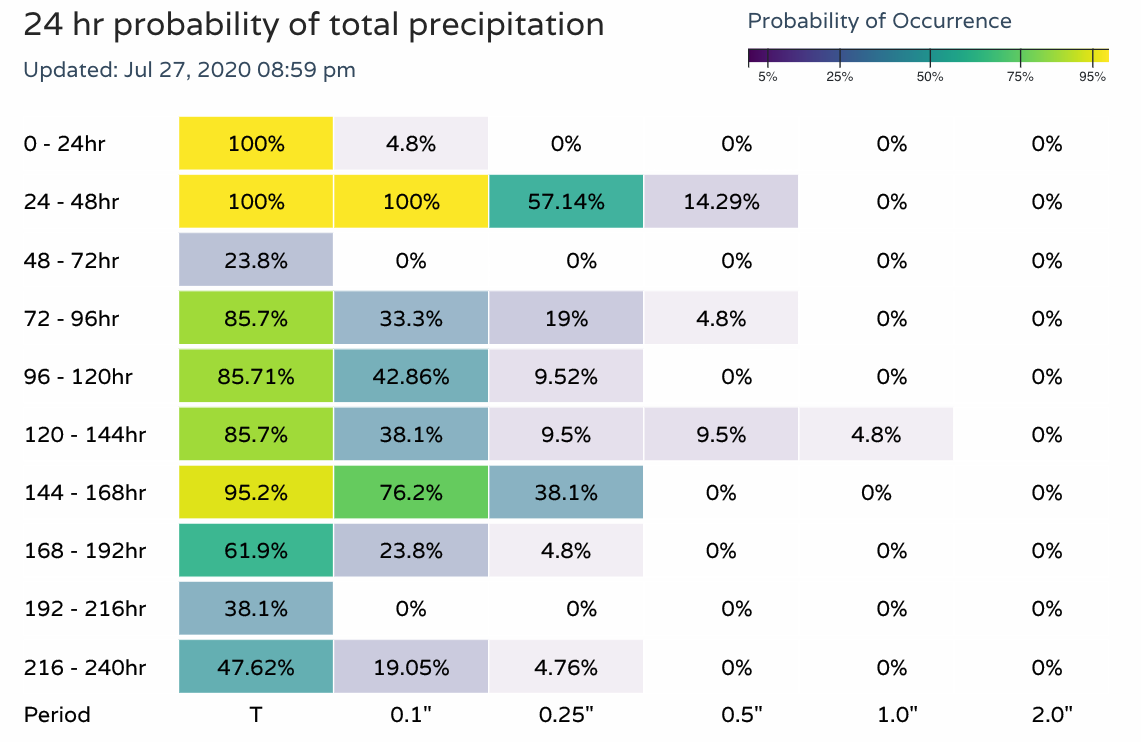 Along the northern urban corridor probabilities are notably lower. That's not to say we won't get lucky – there will be plenty of storms around, but we'll definitely need to work for it and the coverage of area with appreciable moisture to show for after tomorrow may be on the lower end compared to our neighbors: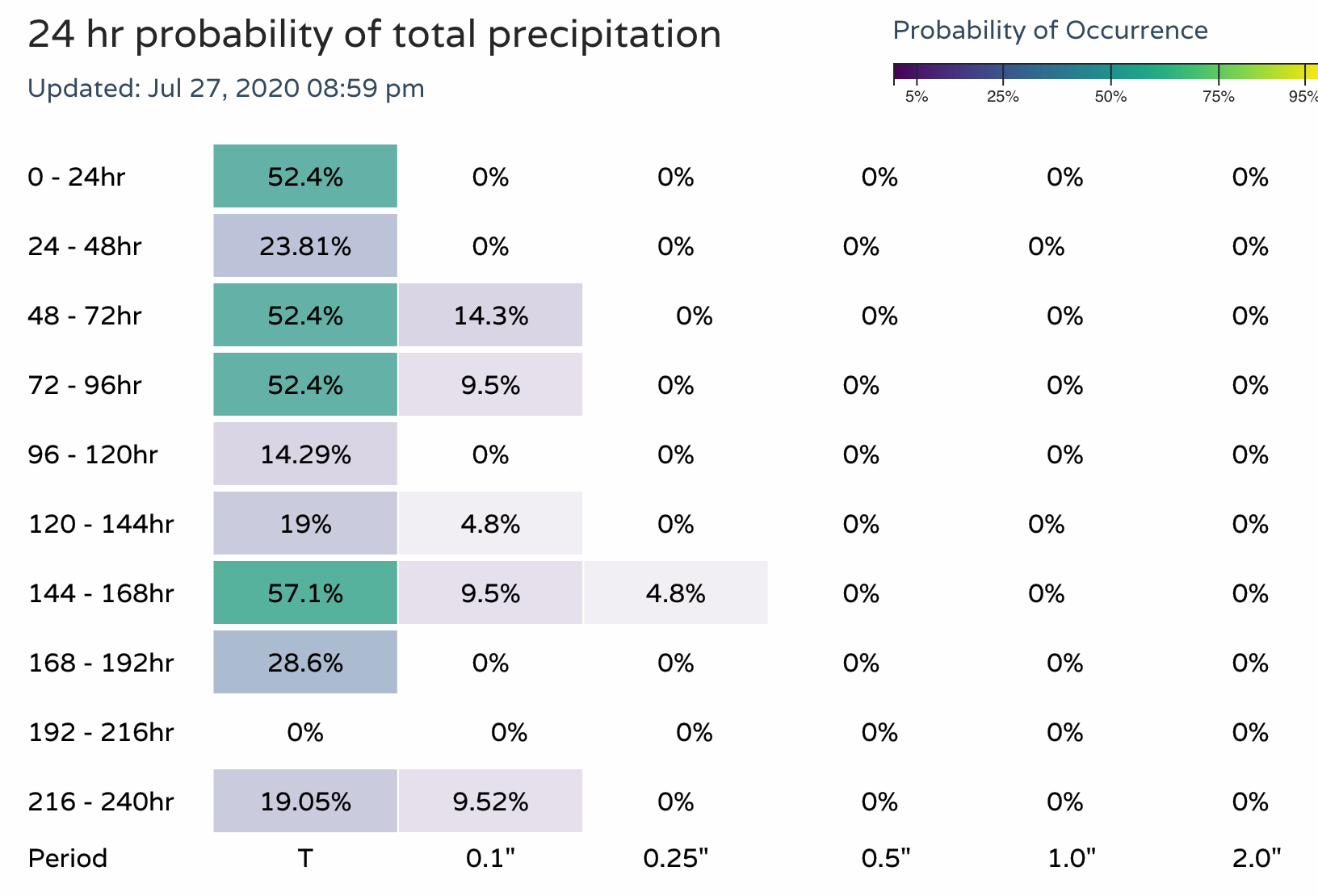 After Tuesday much of the tropical moisture begins to decrease and that will change our weather pattern once again to end July. The European once again shows drier than average conditions across the Four Corners region where we should see a nice monsoon signal, with a wet signal in place for much of the Plains states, including portions of extreme eastern and southeastern Colorado: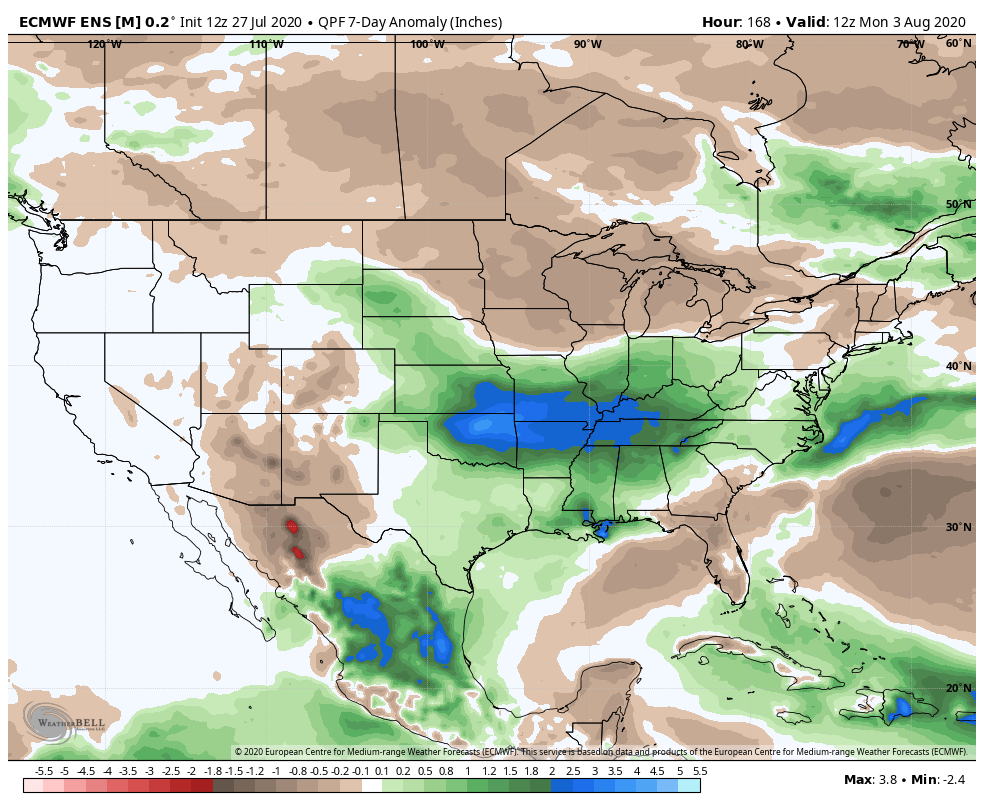 For temperatures, expect a mix of above and below average temperatures to carry us through the remainder of the week along the urban corridor. For the Eastern Plains, temperatures will be below average through the end of the month.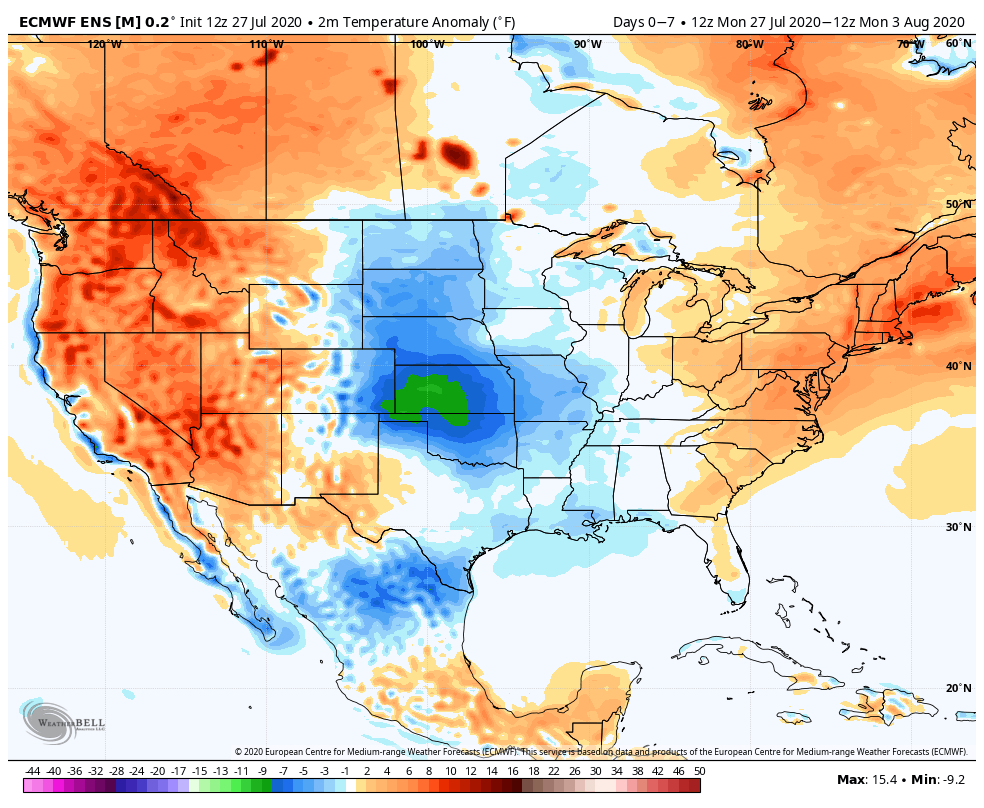 By the first week of August we see the urban corridor running above average once more, with still some cooler than average anomalies across the Plains States as the wetter pattern sticks around a bit longer out east.