The state of the atmosphere is smoky.
Since our update late last week conditions have only worsened across Colorado, with several new forest fires taking full advantage of ripe conditions and pouring smoke over the state day and night.
According to the Denver Post, the Pine Gulch Fire north of Grand Junction has grown to 81,107 acres as of this morning, keeping it at #4 on the list of largest wildfires on record for the state. The fire is just 7% contained.
The Grizzly Creek Fire has grown to 25,600 acres, and continues to keep portions of I-70 closed east of Glenwood Springs.
Meanwhile, the Williams Fork Fire (approx. 6,000 acres) and the Cameron Peak Fire (approx. 10,000 acres) have grown rapidly in recent days with favorable weather conditions and ample fuel. The Williams Park Fire has the Fraser are on high alert, where folks have been told to be ready to evacuate if need be.
Here is a map of the location of the four largest fires in Colorado as of midday Sunday: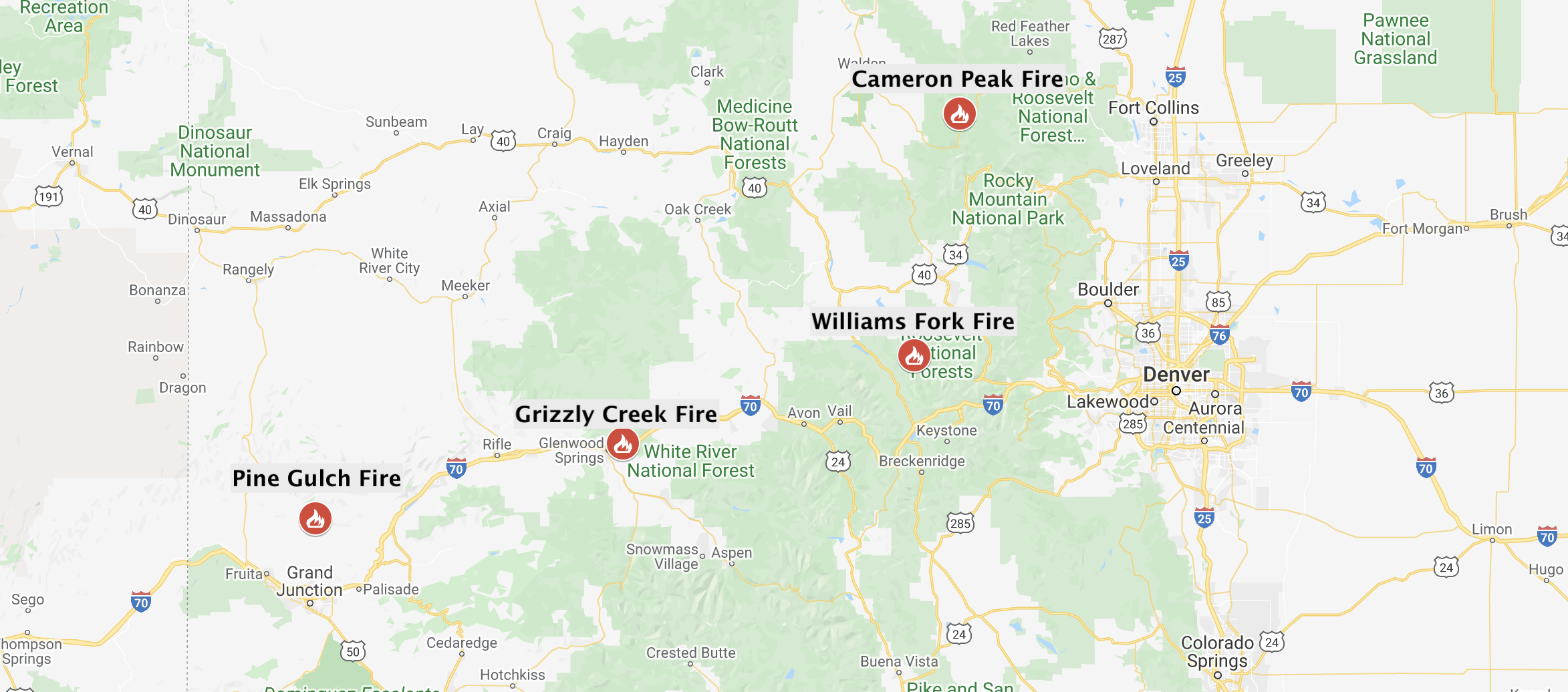 Extreme fire weather isn't unique to Colorado right now. In California, the National Weather Service in Reno issued a fire tornado warning on Saturday for the Loyalton Fire burning east of Loyalton, CA.
The warning from the NWS was extraordinary: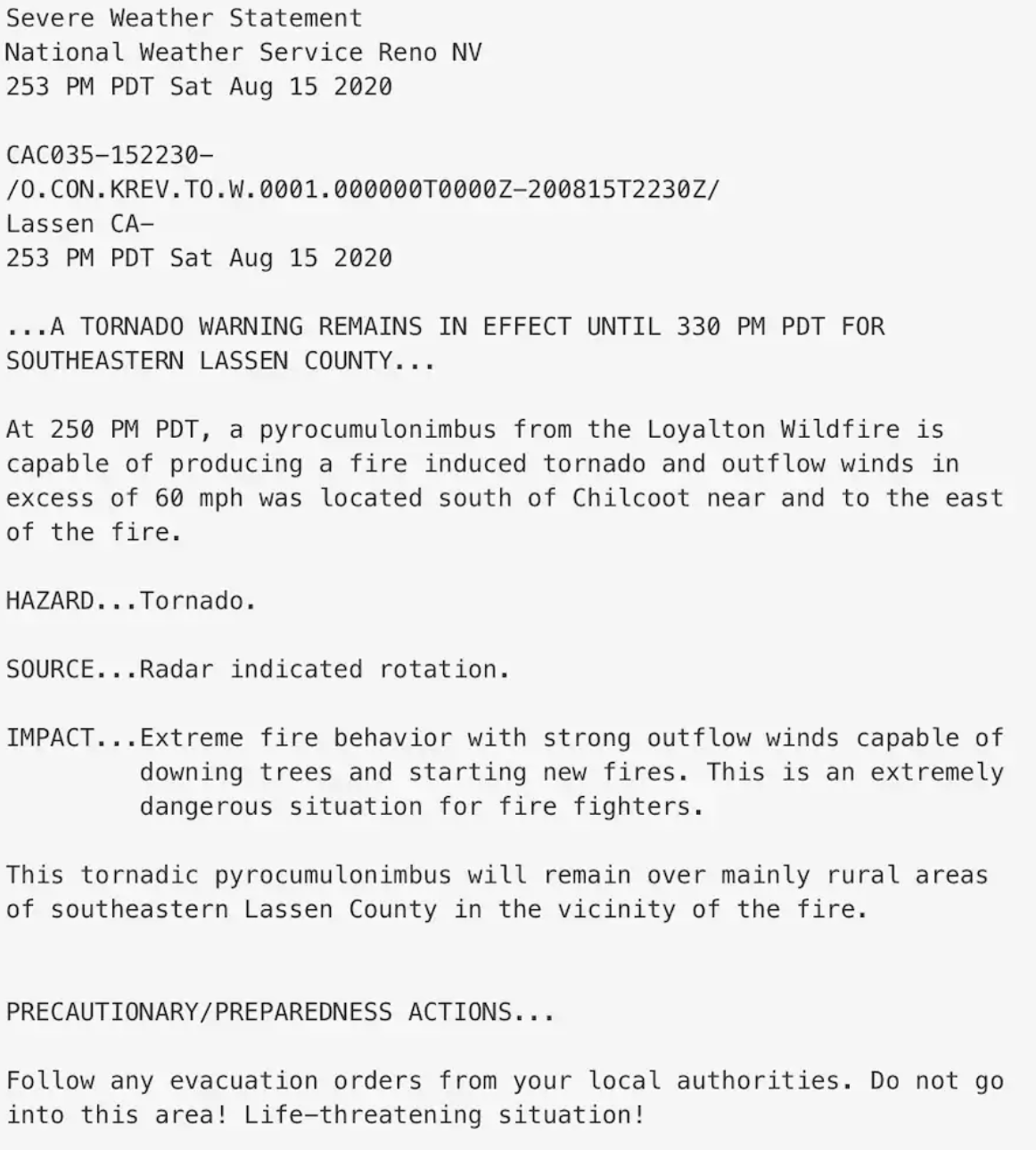 While more moisture in the air today across Colorado will certainly help the fire fighting teams battling across the state, there's really no large scale help on the way in the foreseeable future. Not for Colorado, not for the Western United States.
Anomalous ridging will be in place for the next week across the Western United States, with a positively tilted trough east: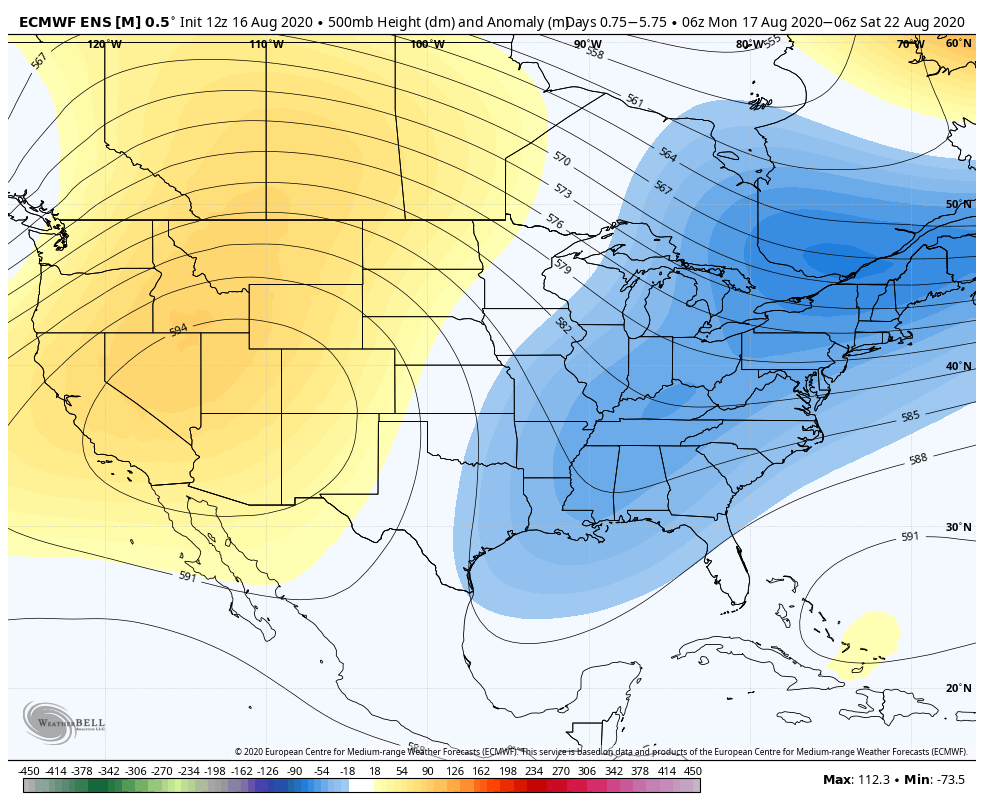 This will equate to temperatures running well above average for the period across the West, including most of Colorado as well: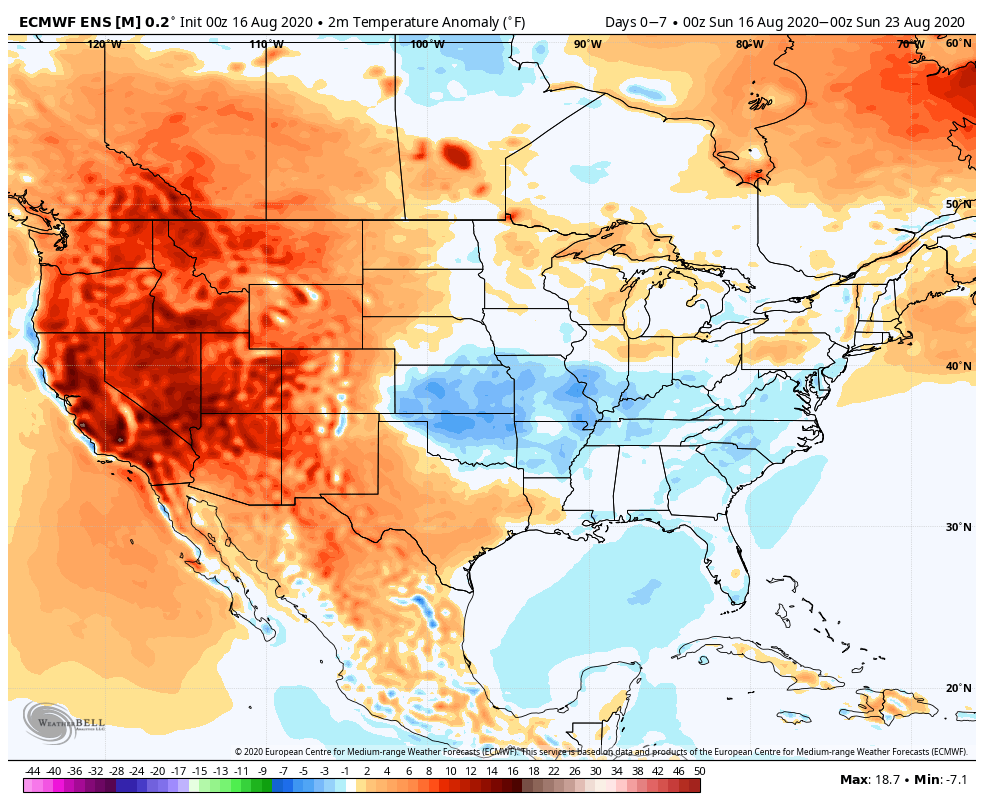 With very little hope for any appreciable rainfall where we need it most: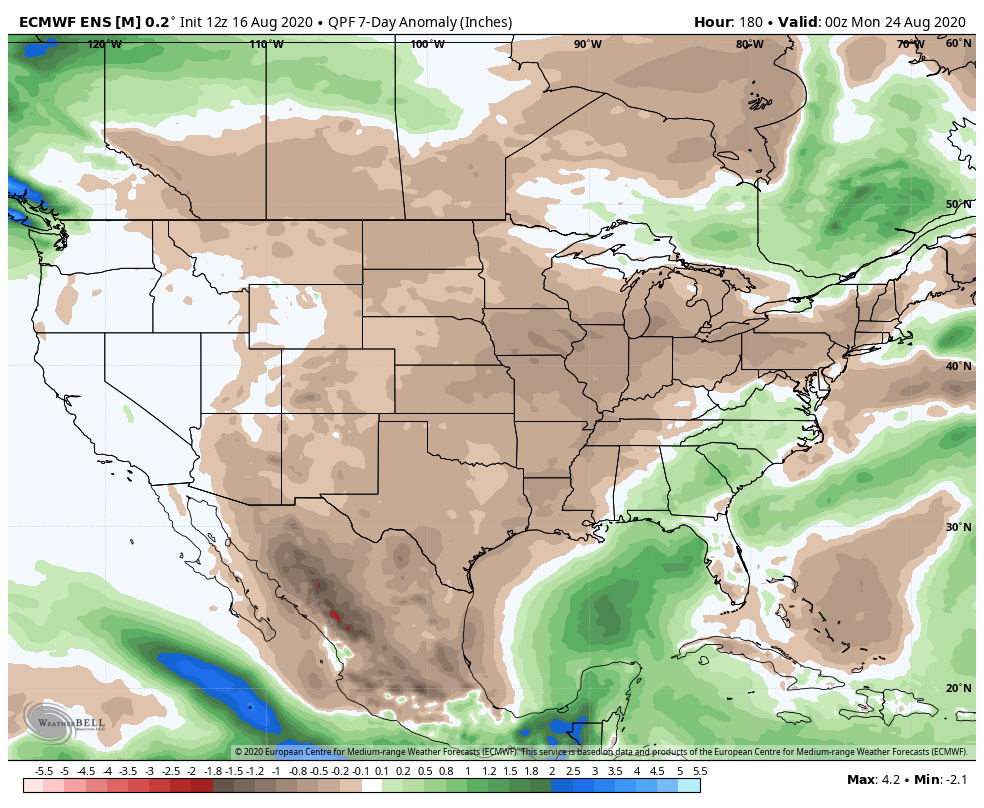 For Denver, and really much of the area, this equates to more days of 90 degree heat ahead. Mid 90s in town today and Monday, upper 90s for Tuesday, then low to mid 90s through the remainder of the week as it looks right now for the Mile High City:

As shown above, not much hope for beneficial rain either. The next two days certainly look dry, with perhaps an up tick in storm coverage for the urban corridor my mid week, we shall see. Here are our latest precipitation probabilities for the Denver/Boulder area: