On Tuesday Denver hit 100 degrees for the first time this year, impressive for two reasons: it's the second latest 100-degree day on record for the city (the record was set just last year), and comes in a summer that is challenging the record for number of 90-degree days.
Denver has now hit 90-degrees or warmer 60 times this year. Through August 21st, this is the most on record for the city. The year with the most 90+ degree days on record came in 2012, where the number of 90+ degree days eventually climbed to 73 (it was at 58 days through Aug 21st). This is a record we have a great shot at breaking this year.
The next week should get us a good chunk of the way there. Currently, the next seven days are each forecast to be 90-degrees or hotter – and in most cases decidedly so. Highs are forecast to be in the upper 90s through Wednesday of next week:

Not surprisingly, this will be near-record to record heat across most of the region. Denver is forecast to tie or break its daily record highs through next Wednesday, with Colorado Springs bracing for record heat as well:

What's responsible for the heat? Ongoing ridging across the West: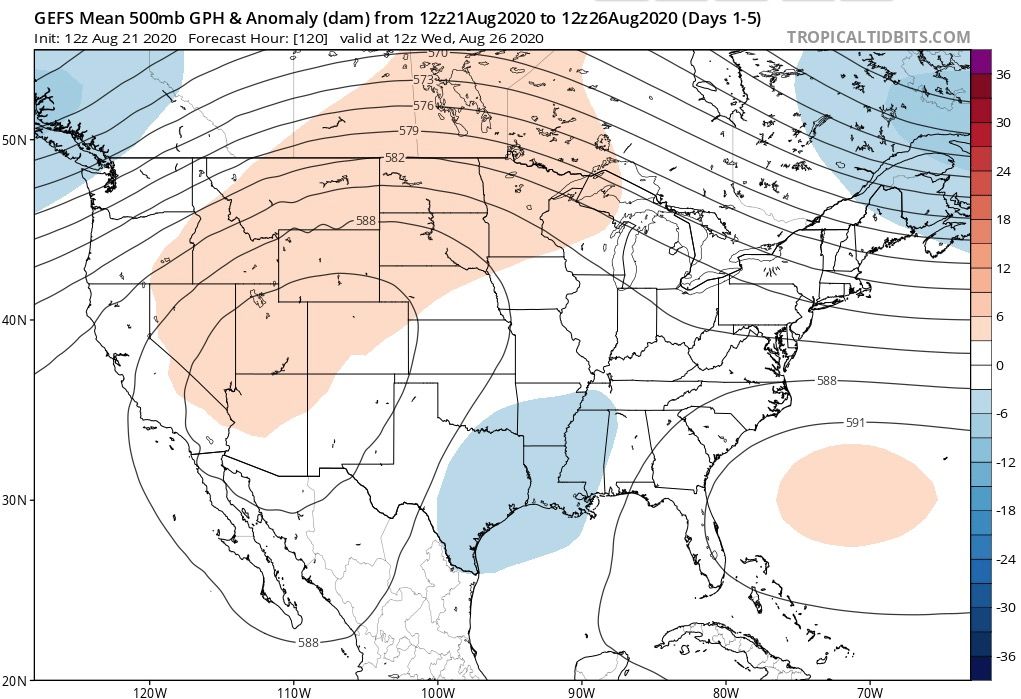 This will promote very hot temperatures across the entire region. Here's a look at temperature anomalies over the next five days – unbelievable late August heat.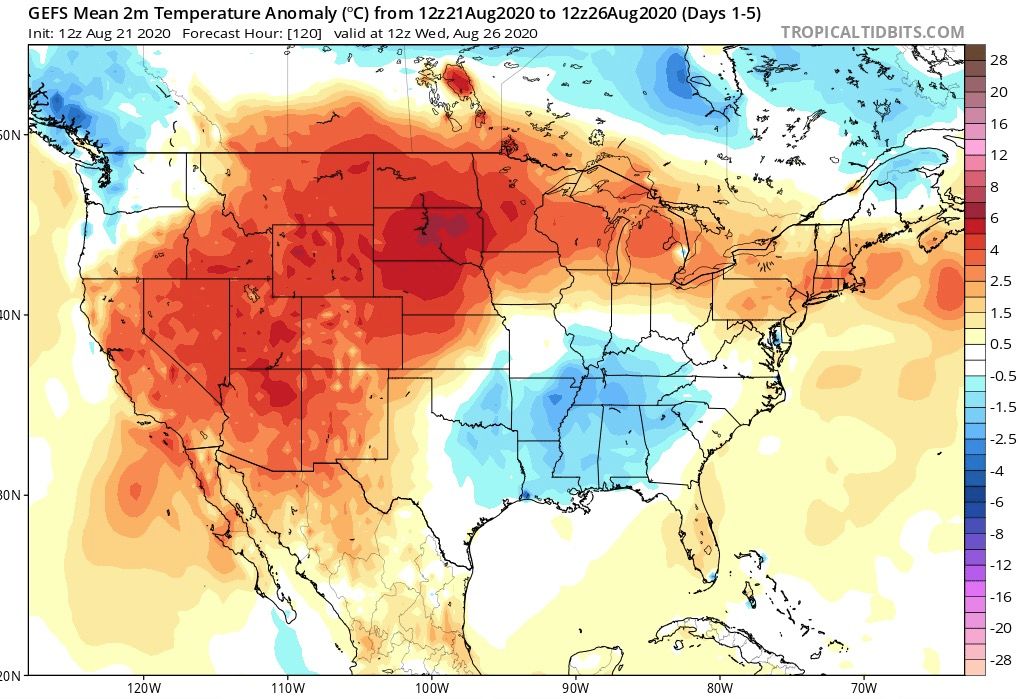 A snapshot of of one of those days (next Monday) shows just how widespread the heat will be. Triple digit heat across the Southwest, and mid to upper 90s across the Plains states: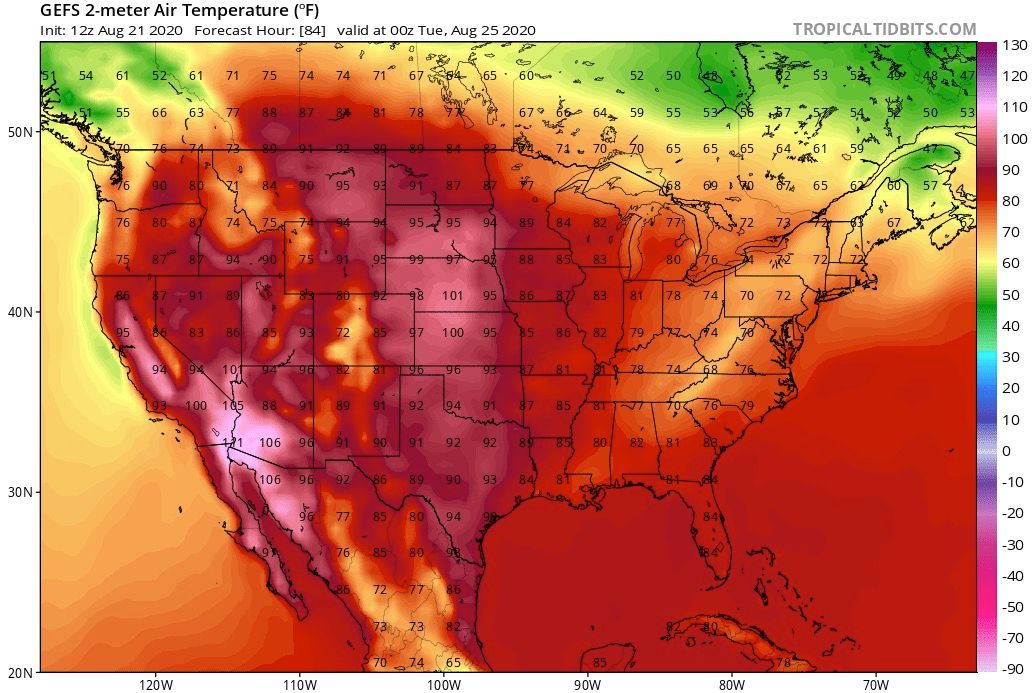 If you're wondering when we may finally see some relief from the heat? Perhaps that will come in the last days of the month. If you look at the outlook posted above you'll note temperatures dropping several degrees around the 27th. Models have been showing a fairly nice trough dropping through in the Aug 27 - Aug 31 timeframe for some time now, with the Euro (below) clearly painting a different pattern to end August than what we have in store for us over the next five days or so: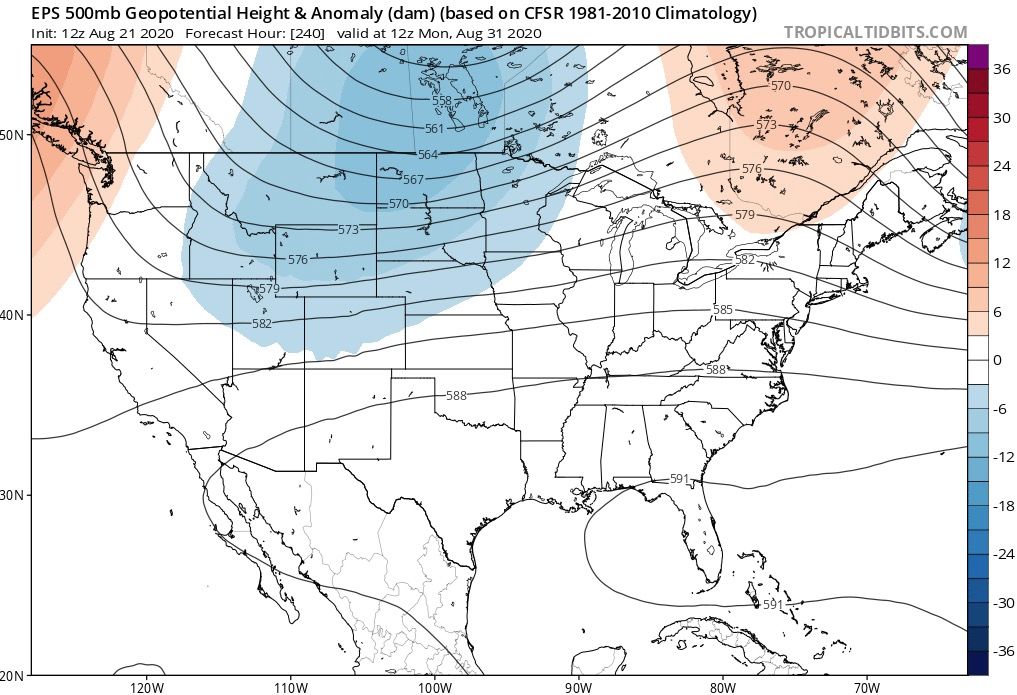 It could be that even delivers a period of cooler-than-average temperatures to the High Plains by the end of the month and to start September. One can hope!