It was another stunning day for temperature records across the Western United States, including across Colorado.
Denver was spared setting yet another couple of records today, likely thanks in part to the Cameron Peak Fire smoke plume that moved over the city early afternoon and helped keep temperatures just a hint cooler than they otherwise might have been.
Still, Denver tied the record high for the date with DIA hitting 97°F degrees this afternoon, a record first set back in 2013.
The map below shows other unofficial records across the country today. There are a large number of monthly record highs that were set, and several all-time record highs broken in California. In Colorado, La Junta climbed to 108°F this afternoon which is now the highest temperature ever observed in September in Colorado according to the Colorado Climate Center.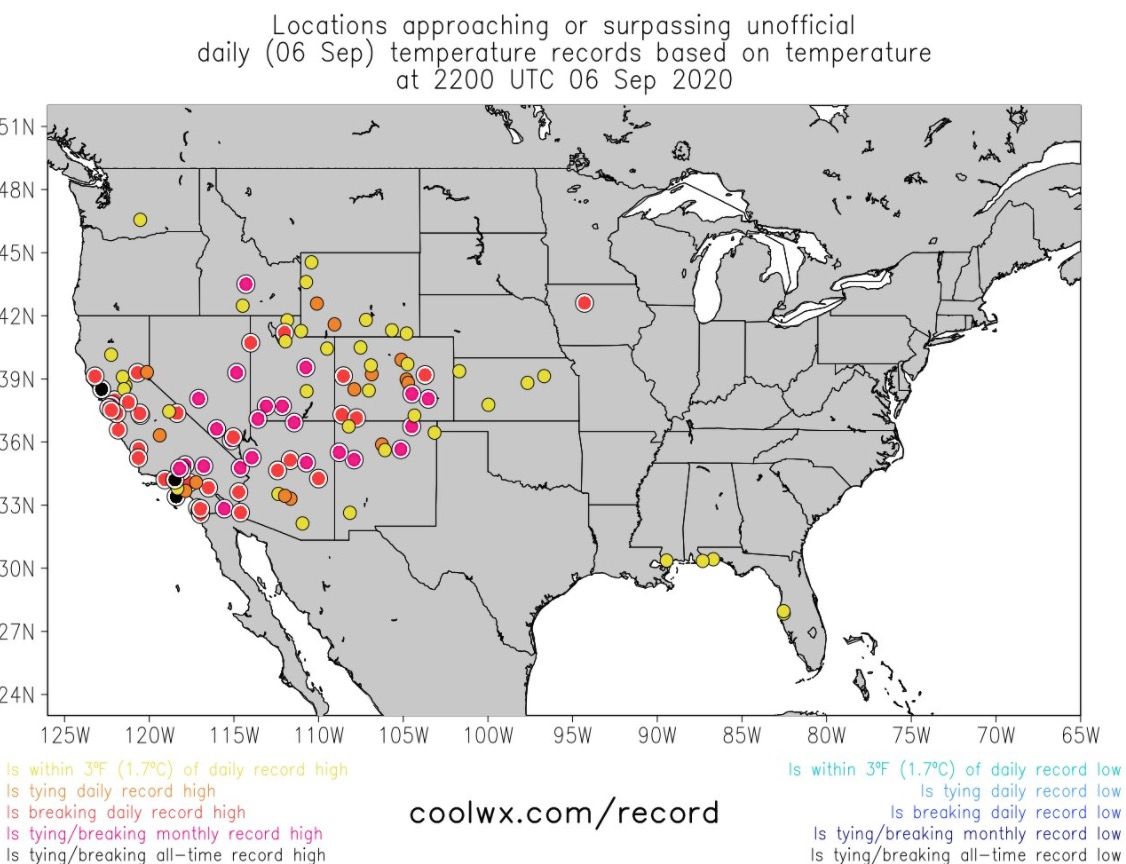 From the National Weather Service in Los Angeles: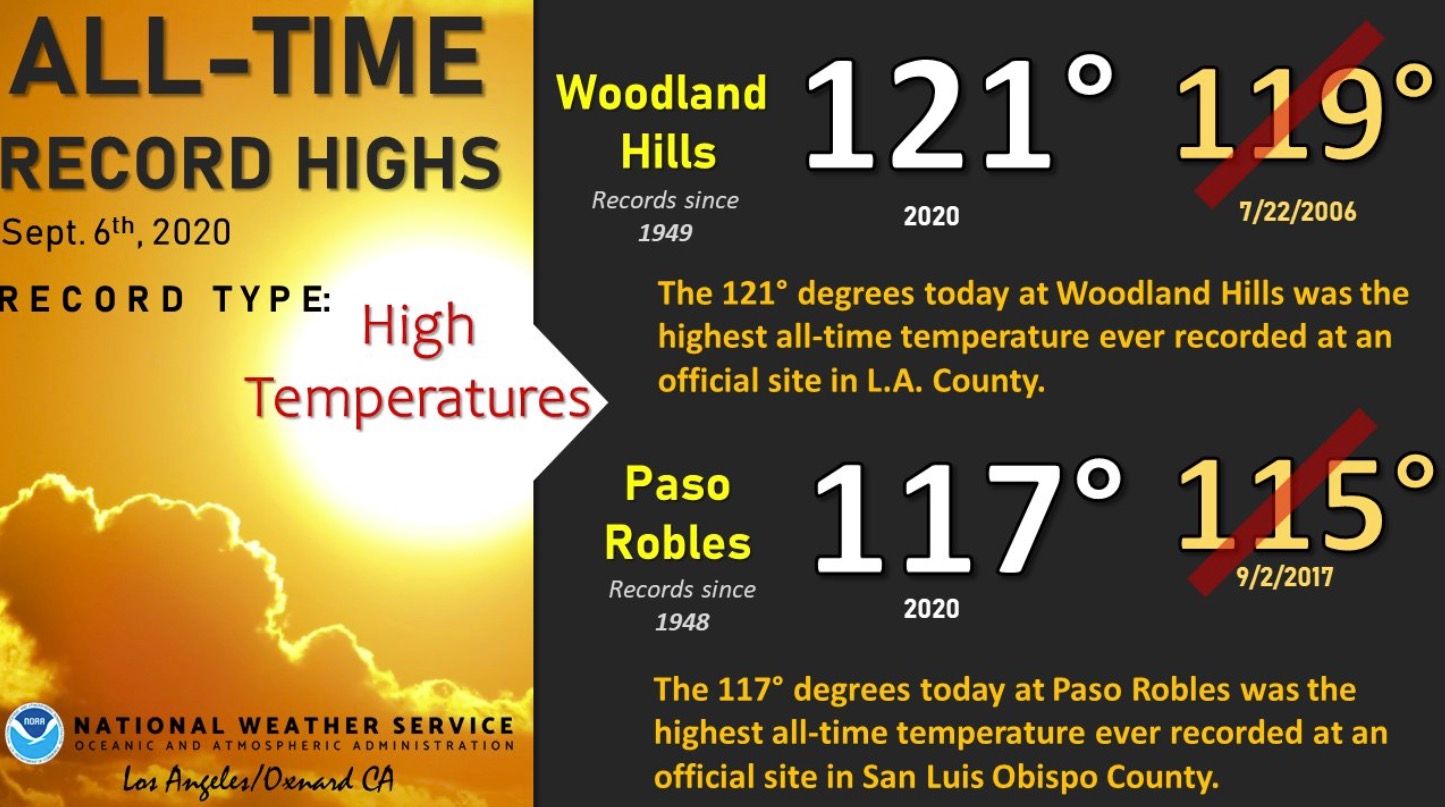 For Colorado it's one more day of hot weather before the bottom drops out. The current forecast for Denver has highs topping out in the mid 90s Monday afternoon, then steadily falling through Tuesday evening.
Remarkably, even by cooling some 3 - 5 degrees from today's highs we will once again have a shot of setting a record high in Denver on Monday. The record for the date is 95°F, our current forecast is 94°F.
Here's a look at current forecast highs for the next week across the region. Temperatures will be in the 80s and 90s tomorrow, then in the 20s, 30s, and 40s for highs on Tuesday. By next weekend we'll be back near 80°F, and luckily nowhere near the recent heat we've seen.

For lows we still expect many records to be set in the coming days, with temperature dipping to freezing or below for most locales:

Will this make the list of all time single day or 2-day temperature changes for Denver? We're thinking maybe not, but it could be close. The main issue is that the records are kept by calendar day, not 24 hour periods. So midnight to midnight on Tuesday won't provide the dramatic single day drop you might have in your head.
For 2-day drops we're looking about a 60-degree drop between Monday afternoon and Tuesday evening. That could certainly go up by a few degrees – easy enough to see us besting the 94°F degrees we currently have forecast Monday, and slipping a bit cooler before midnight on Tuesday than currently forecast.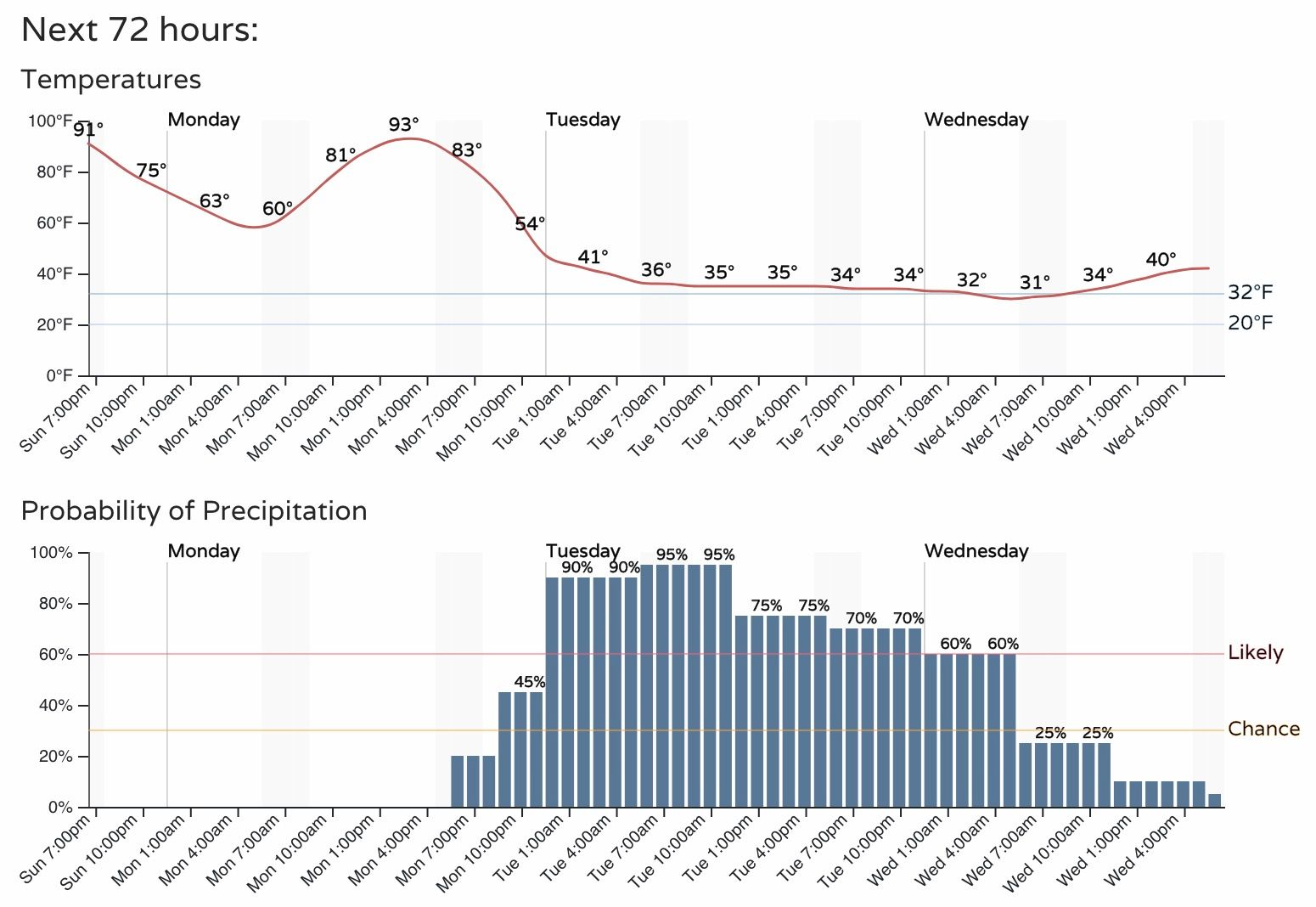 The last on the list below is a 66-degree change, which could be hard to match or best. Out of the question? Not at all. A few degrees warmer on Monday, or cooler on Tuesday and we'll be there. As we mentioned the other night, even if we don't make this list, the upcoming temperature drop is in some respects even more impressive than some on it. Why? It's so early in the season. The days are longer, we don't have any snow cover, and the ground is very warm. Those things in combination keep the air more insulated and less prone to gigantic changes like this one, making the incoming cold front all the more remarkable.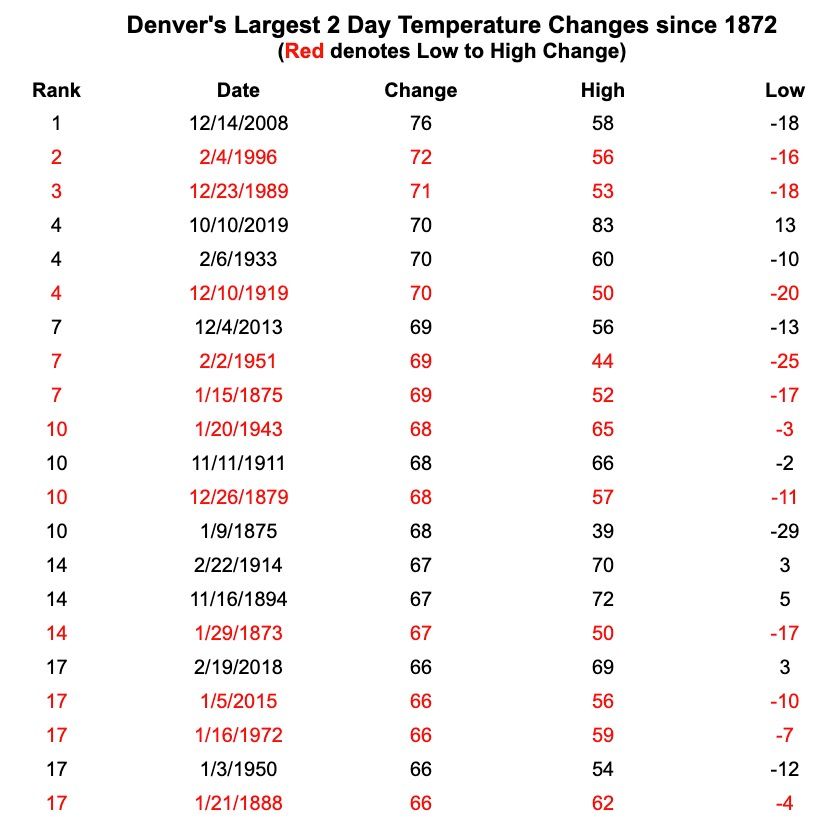 It's going to be a wild ride, hold on!
For our Sunday update on the upcoming snow event, visit: