It's been yet another remarkable day for weather across Northern Colorado. A quick update this afternoon on the progress of our system on the way, set to deliver wind, rain, snow, and cold temperatures to the state.
The initial front came rushing across the Colorado/Wyoming border early this afternoon, you can see it dropping south and beginning to thin the smoke that has been parked over Fort Collins all day from the Cameron Peak Fire. It will be moving through Denver in the next 30 minutes or so.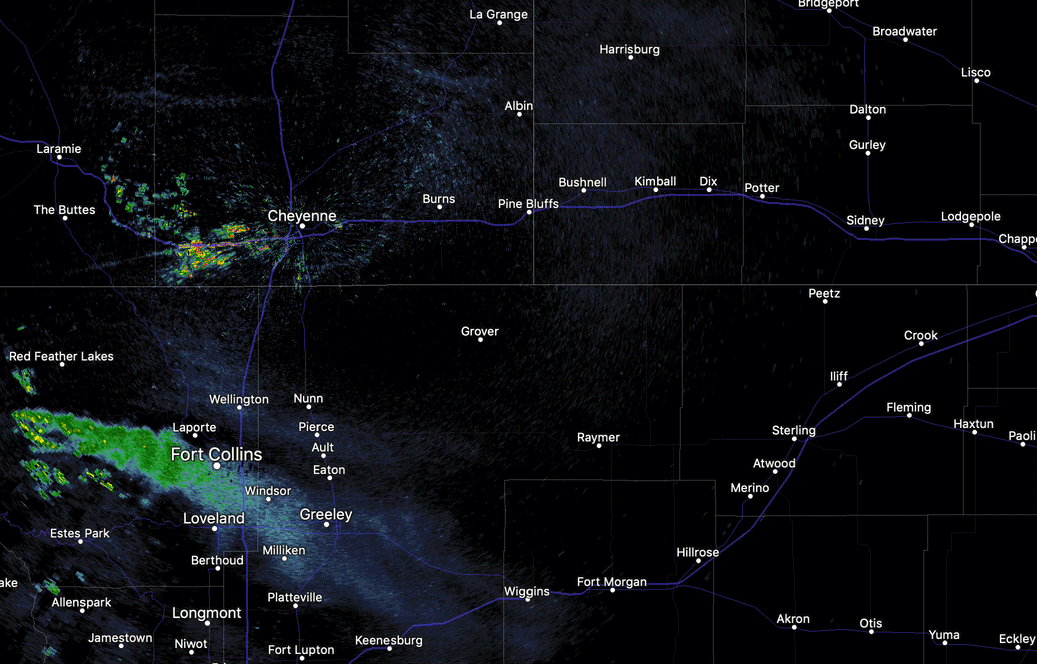 Analysis from the last hour shows the coldest air well to our north, but this frontal passage marks the beginning of a BIG change to our weather. The WIND will make its presence known first, then a steady drop in temperature overnight and Tuesday.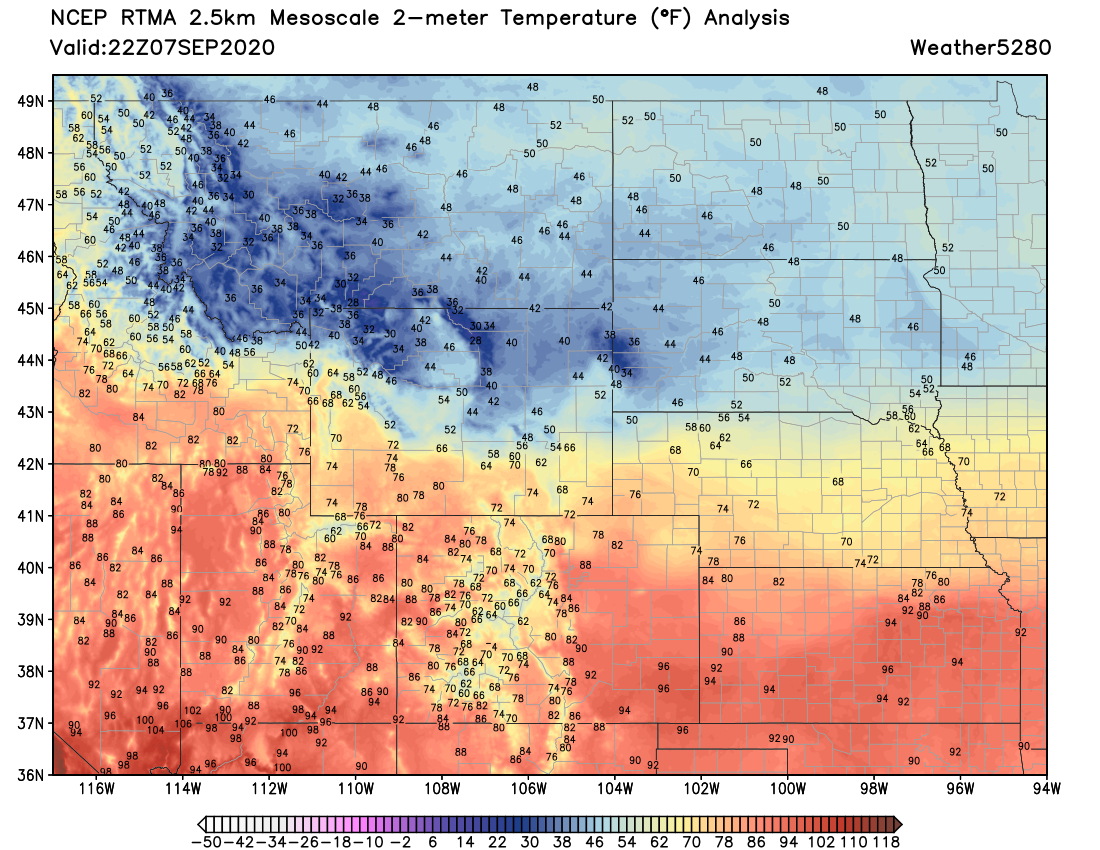 Of the many interesting tidbits from today's weather... Fort Collins never really got hot like the rest of the urban corridor, with temperatures largely stuck in the low to mid 60s all day as the heavy smoke from the fire moved overhead. Analysis shows this quite well – 80s and 90s up and down the Front Range and Plains, but a cool pool under the plume (circled):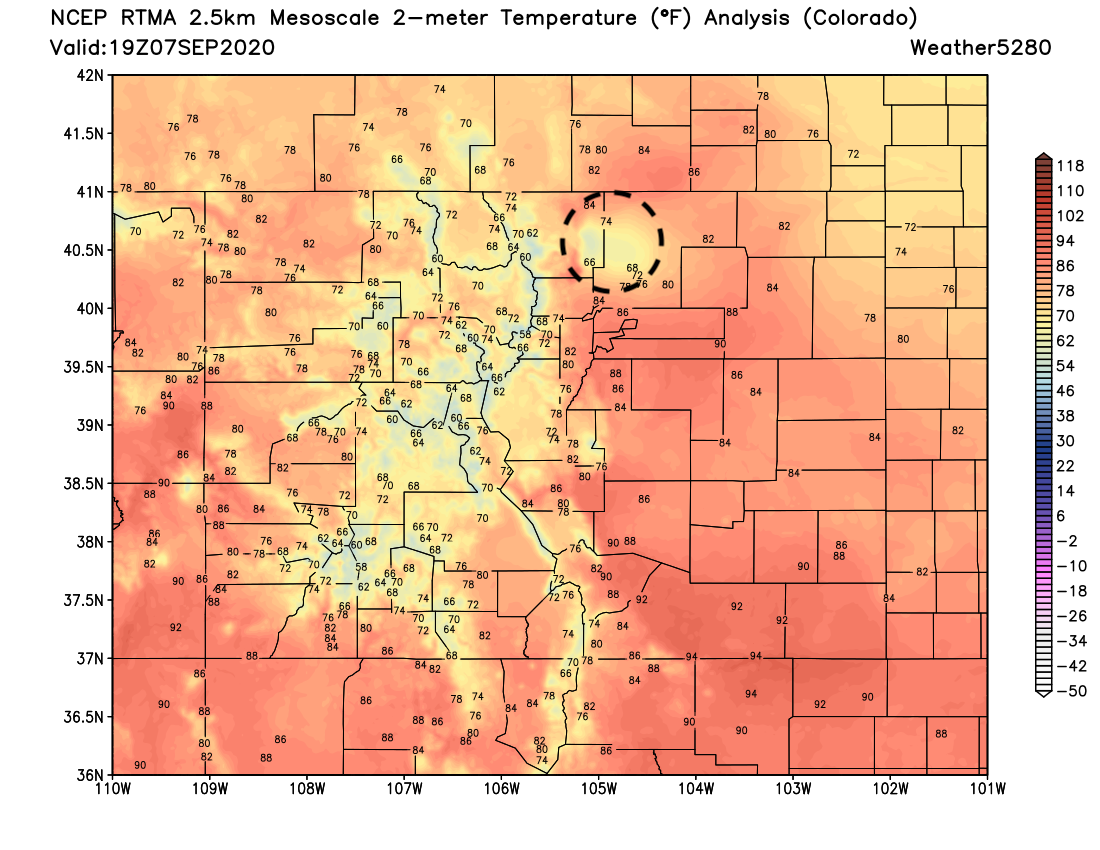 The temperature was actually bumped UP a bit with the initial front as relative to its surrounding it was so cool, take a look at this station's temperature chart from today, with a quick warmup after 3pm: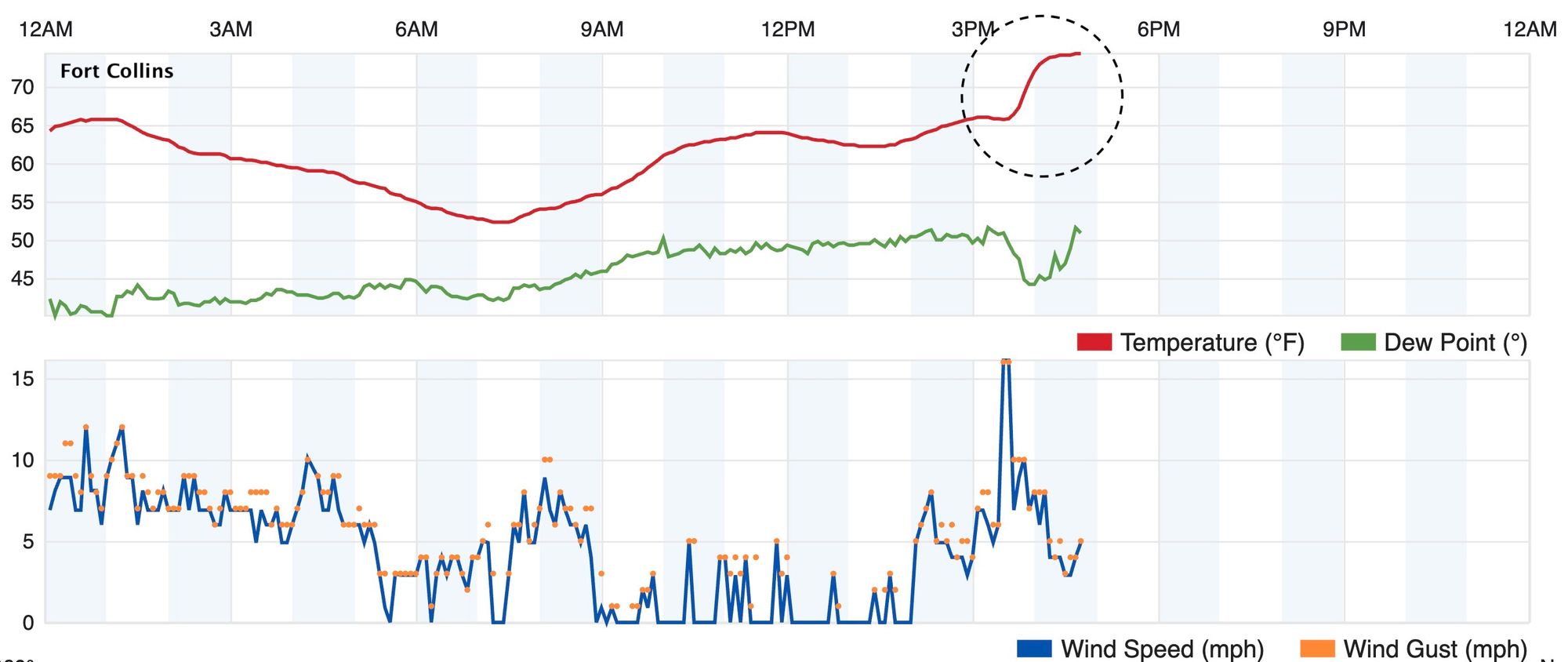 Meanwhile just a few miles south of Fort Collins where the front passed through just after 4pm we see a chart much more indicative of a cold front! Cool, right?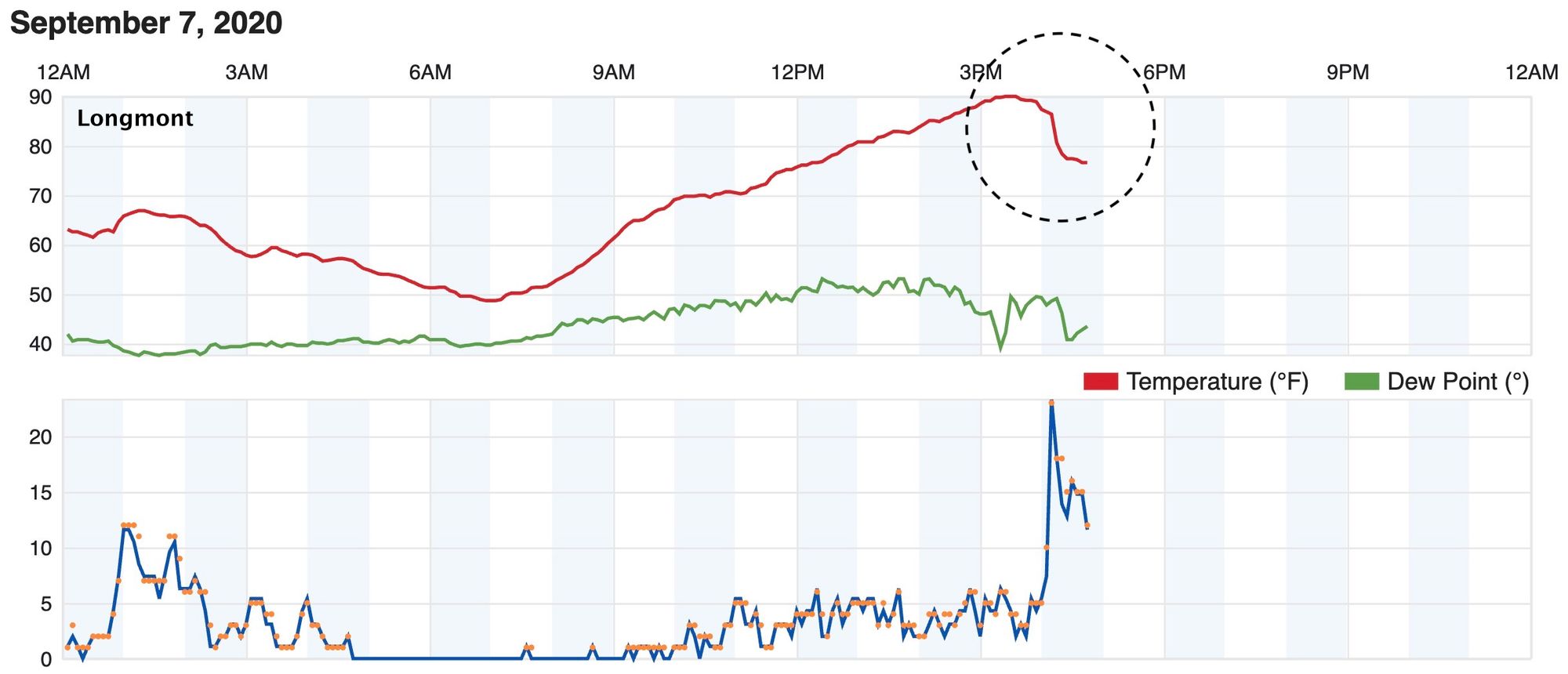 Finally, Denver broke 90-degrees again today. This marks the 73 day of the year the temperature has been 90-degrees or warmer in the Mile High City, tying it for the most on record, first set in 2012.
We'll track the front through the afternoon and evening and pass along any updates as needed. The colder air up north is still expected to move through this evening, and will bring with even stronger winds. This push starts the cool off, but it's just the beginning! If you haven't felt the wind or noticed a bit of a drop in temperature yet... you will soon!

For a full update on the coming snow, and our latest snowfall forecast issued this morning visit our update from this morning: