Record heat Thursday, with more records to fall – potentially – Friday and Saturday before a cold front slides through Sunday.
Thursday his 90 degrees to set a new record high for the date, plus added another 90-degree day to the count of them this year which now is 75 and the most on Denver's record for any year.
Friday to hit the 90s again, and near to 90 Saturday with mostly quiet weather otherwise.
Sunday, however, may bring a cold front to knock us off the hot streak.
Euro Sunday afternoon shows temperatures some 20 to 30 degrees cooler versus Saturday afternoon.
At noon Sunday: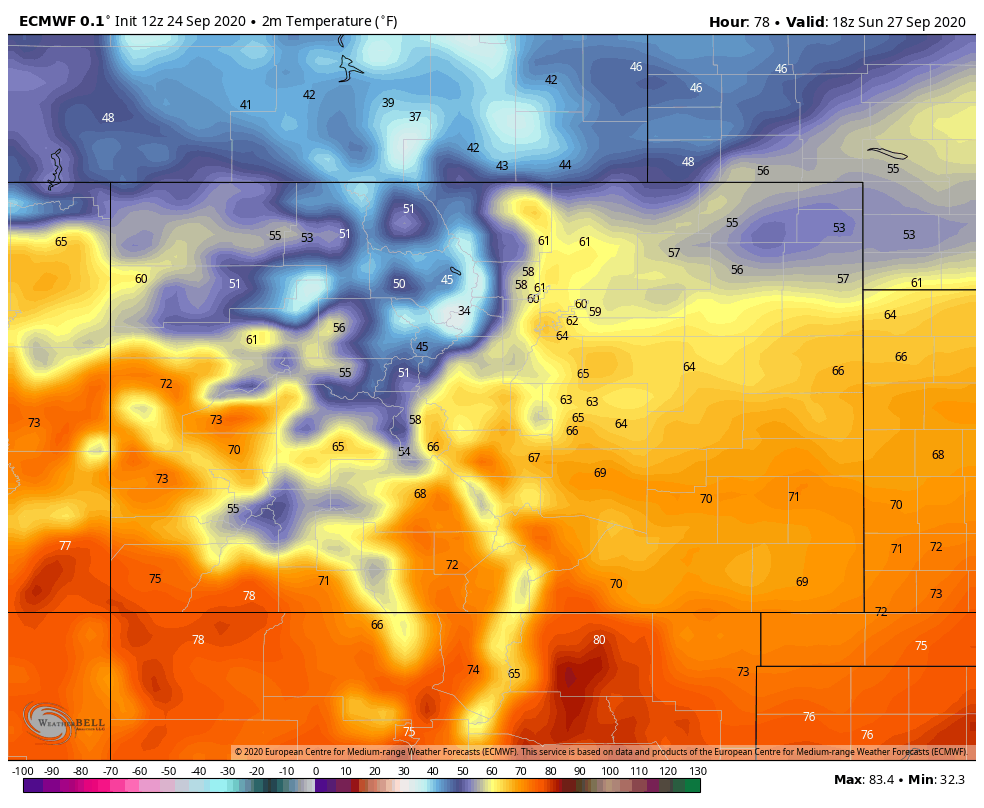 You can see the colder air hanging in Wyoming and Nebraska in that previous image.
Look at 6 pm Sunday: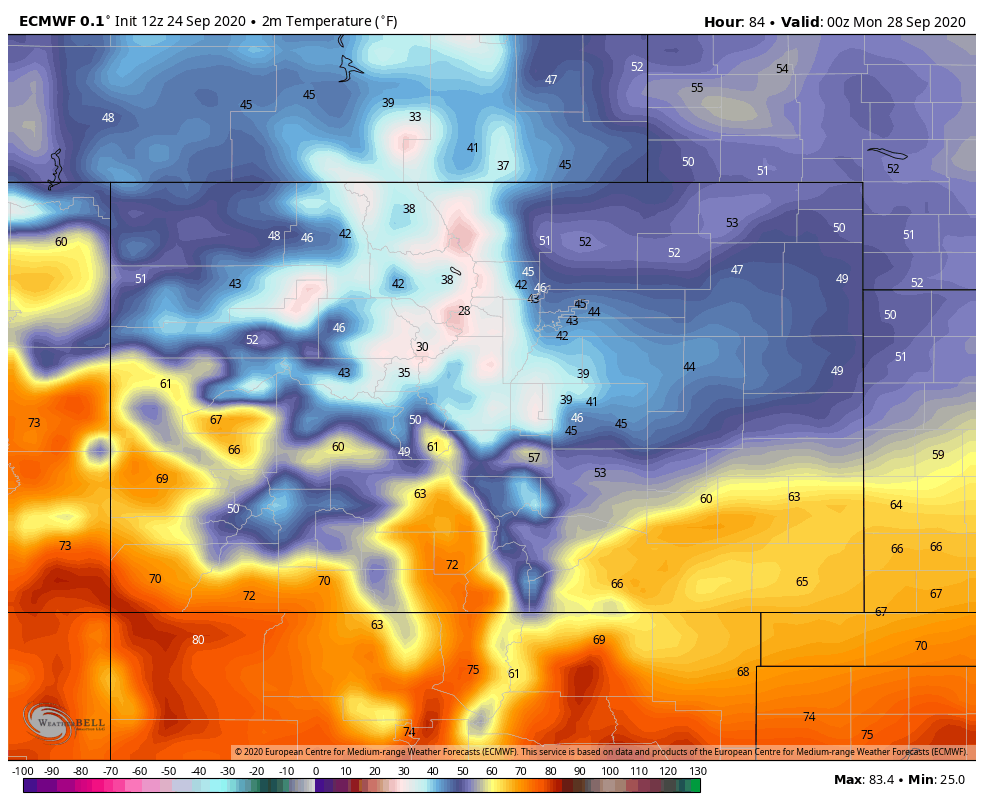 We may be feeling 40s by the late afternoon and evening.
Even the GEFS has 'sniffed out' the changes.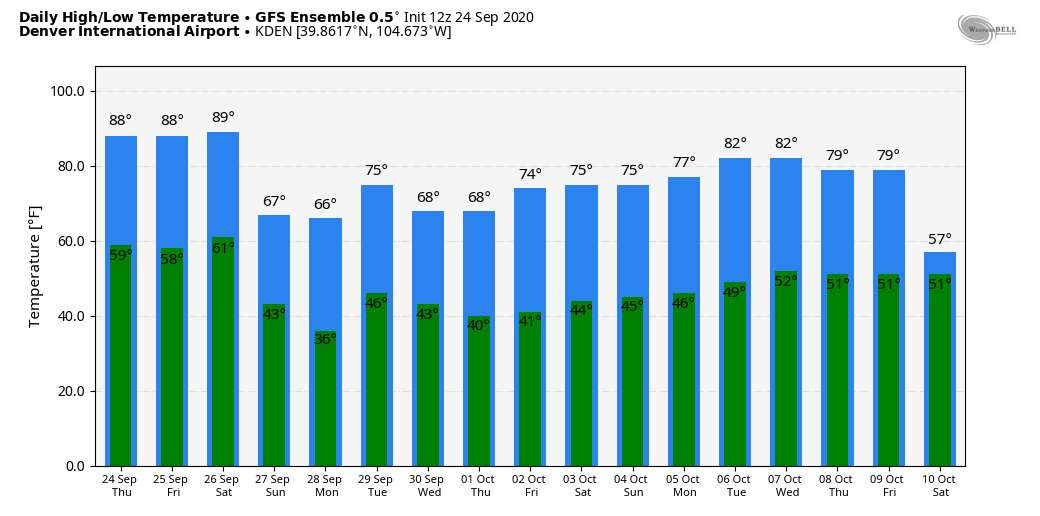 Will we catch any moisture though? There's a chance. Much of the data remains pretty dry, with the exception of the European model which shows a bit more upside potential. Our probabilities show the chance of moisture moving through, but remain bearish on totals: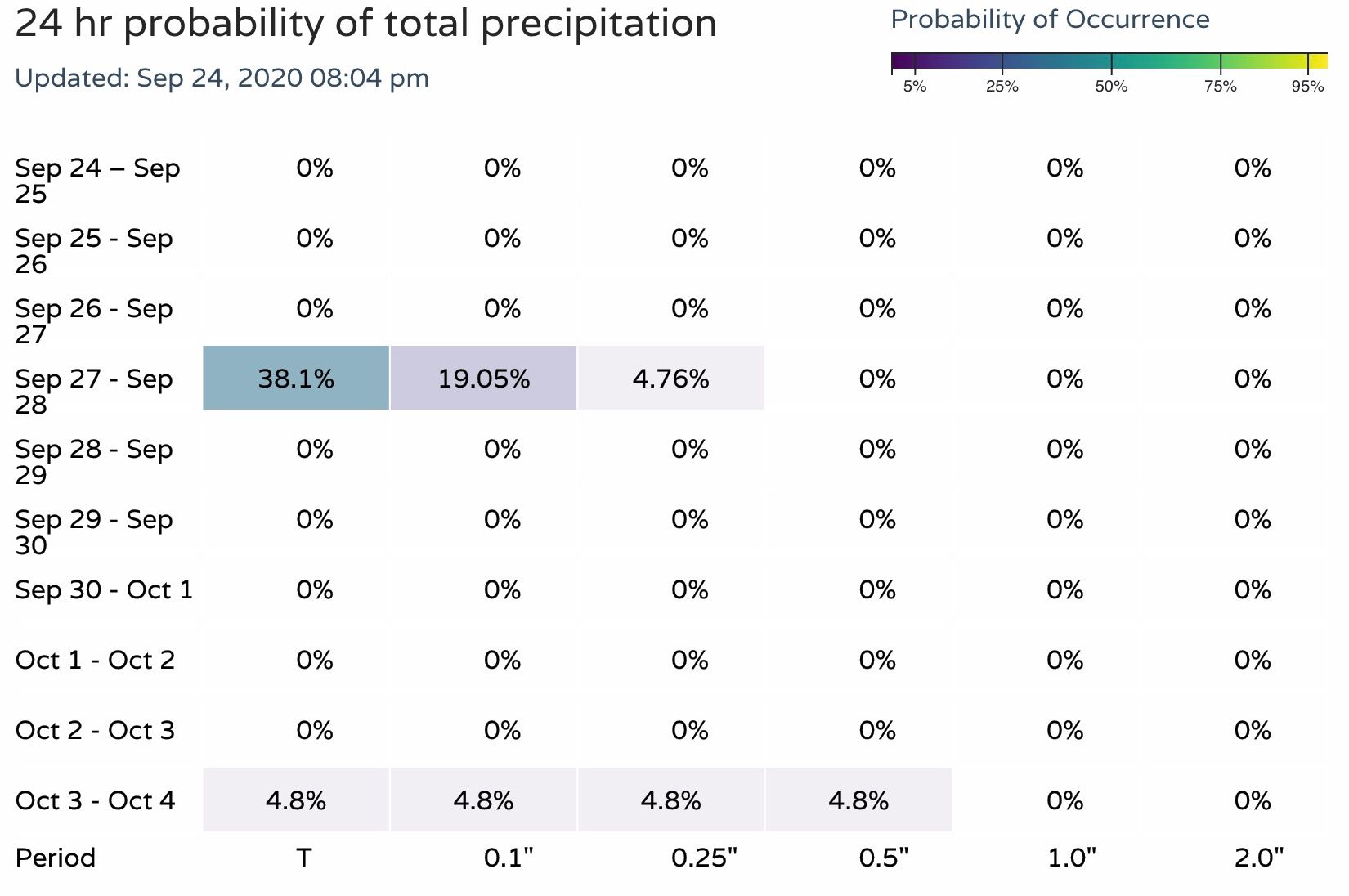 Here's the latest GFS forecast through Monday, quite dry: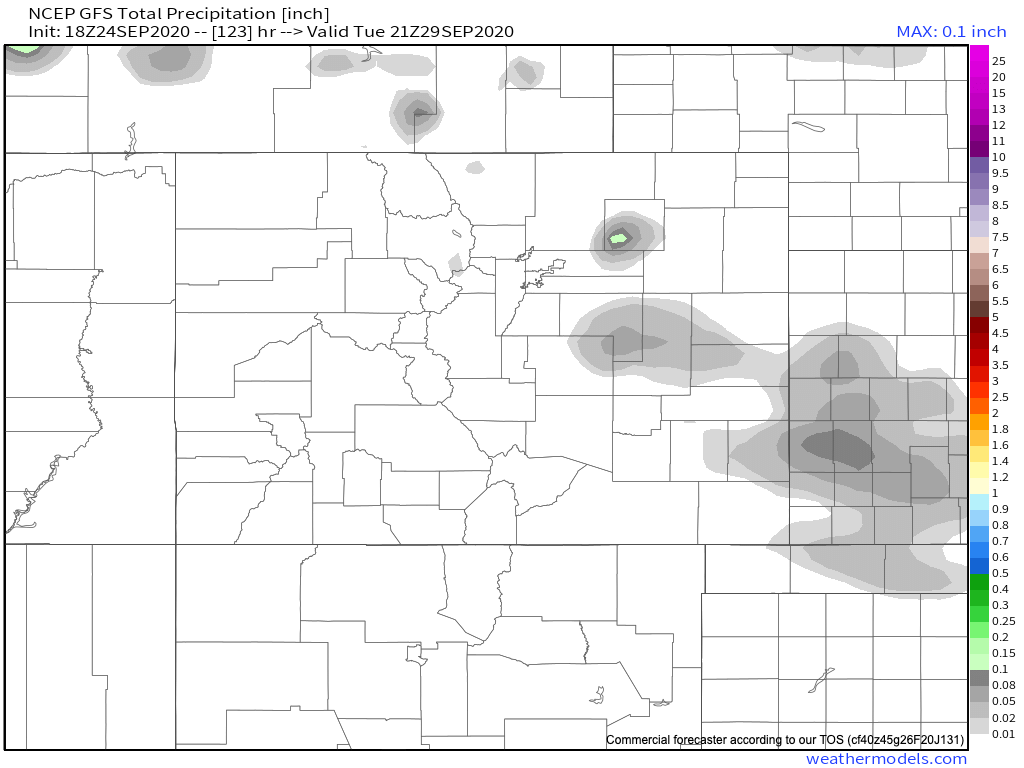 With more moisture on the European: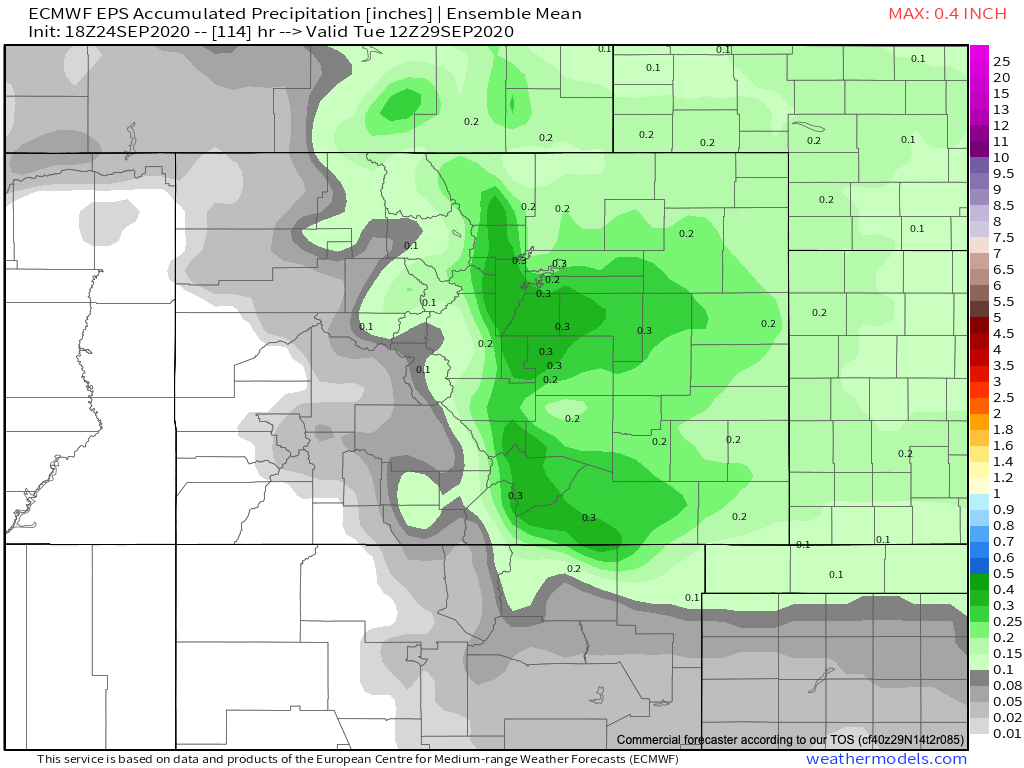 Of course, dry would be par for the course this year. Until we see a bit more data support we aren't all that excited about moisture... but we'll take a cool down. We'll keep an eye on things, but for now, plan on some fall-feeling temperatures at the very least by late weekend.