We've updated both our Insiders and Insider Pros in recent days with an extended outlook that looks much the same as it has for the month of October and likely beyond for much of the region. The pattern remains very persistent.
The next five days especially will remain quite warm and dry. While highs in the low to mid 80s are making for some wonderful fall weather, it's about 10 to 15°F warmer than we should be this time of year (Denver's average high for today is 72°F), and continues what has been a remarkable stretch of warm and dry since our brief cold snap in early September.

Through the end of the work week the GFS has no precipitation even remotely close to the state. We FINALLY see a bit of moisture showing up along the West Coast in the medium range, and you'll note the swath of heavy precipitation moving out of the Gulf and into Louisiana – which is from Tropical Storm Delta, forecast to make landfall as a hurricane sometime on Friday.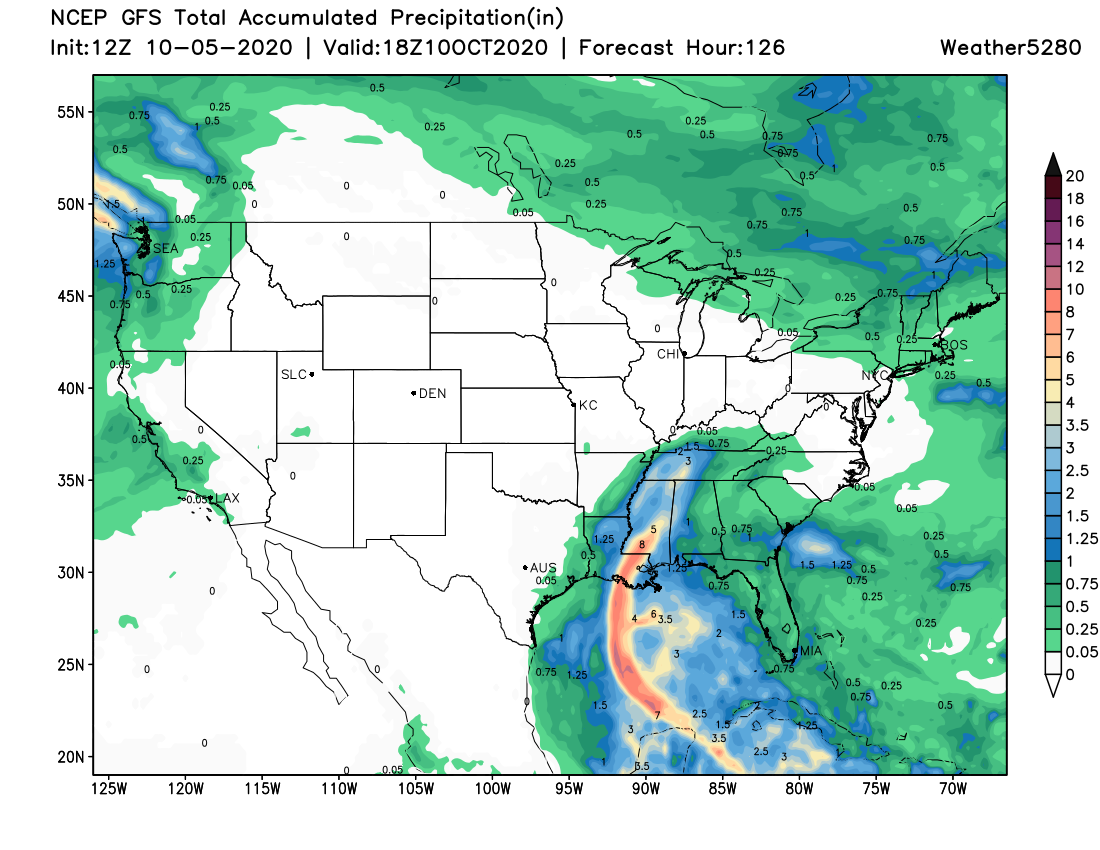 Here's is a look at the latest forecast track for Delta:
So, when might things change? Perhaps as early as this coming weekend when we see a trough move through the region. The change, however, may not be all that dramatic as things look today. Cooler, yes, but cold? Perhaps not. And, not exactly a wet looking system either – at least for those across Eastern Colorado. Some mountain locations may fare better.
Here's the upper level patter for this coming Wednesday. The reds indicate high pressure dominating the pattern across the Mountain West: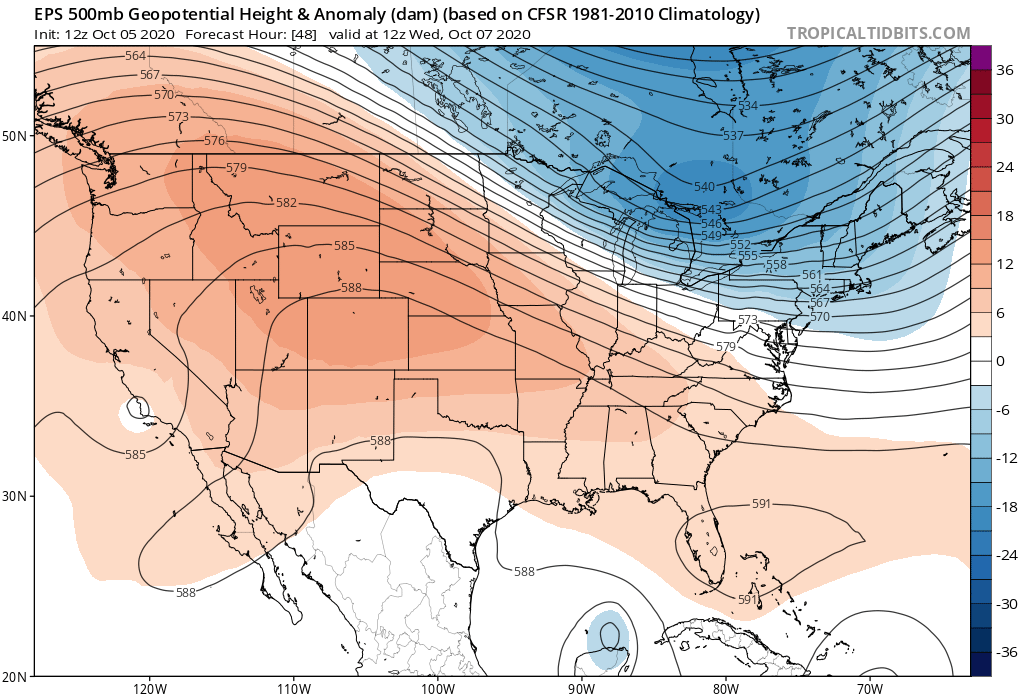 By early Monday we see the ridge is replaced with a trough overhead: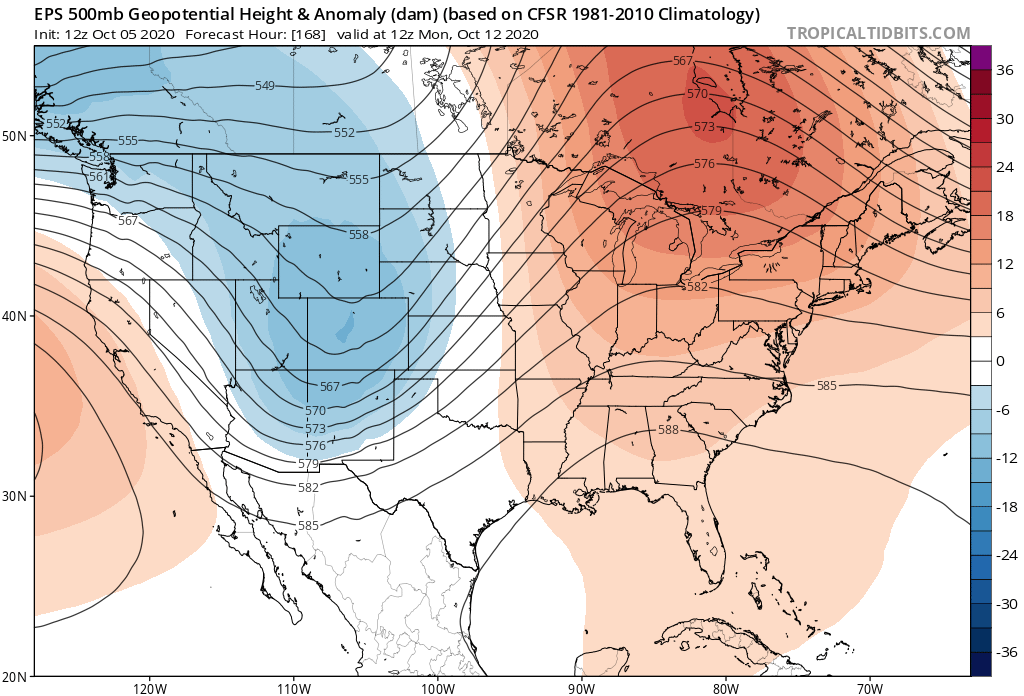 The 5 day temperature anomaly forecast ending Saturday October 17th shows the trough will have an impact across the Northwest, Rockies, and Eastern Plains of Colorado, but very few areas showing a 5 day period of below average temperatures, most of us end up near-average, or perhaps even above.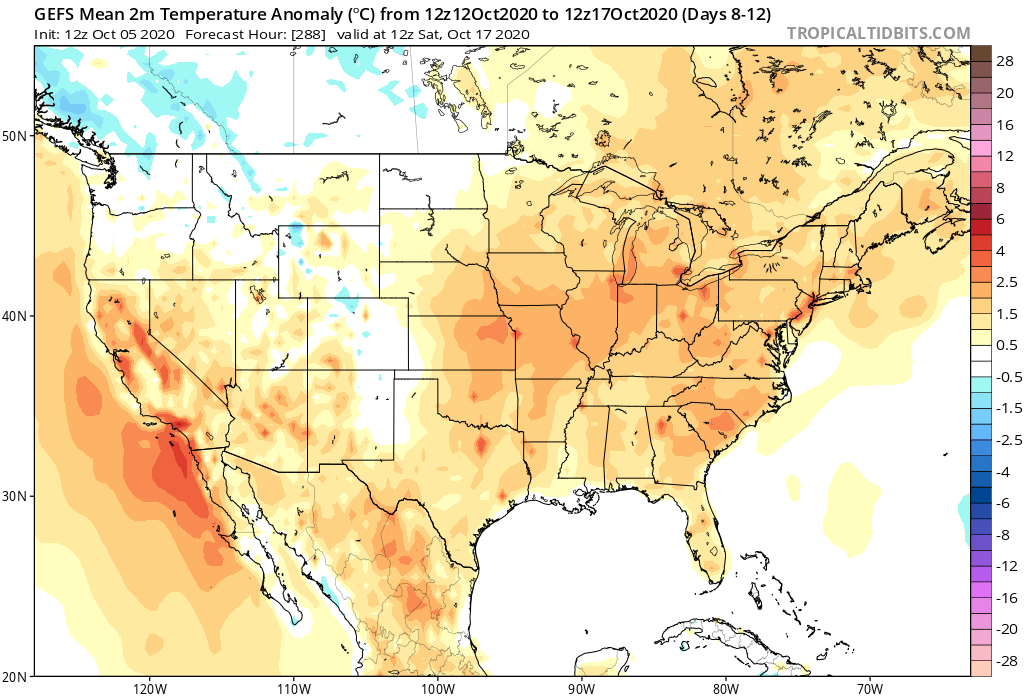 Similarly for temperatures. A better chance at seeing some moisture for the urban corridor by Sunday and Monday? Yes! A strong signal for something significant to move through? Perhaps not.
Here are the 24 hour precipitation probabilities for the Denver area over the next 10 days. Dry for the work week, a bit of moisture showing up by the latter half of the weekend.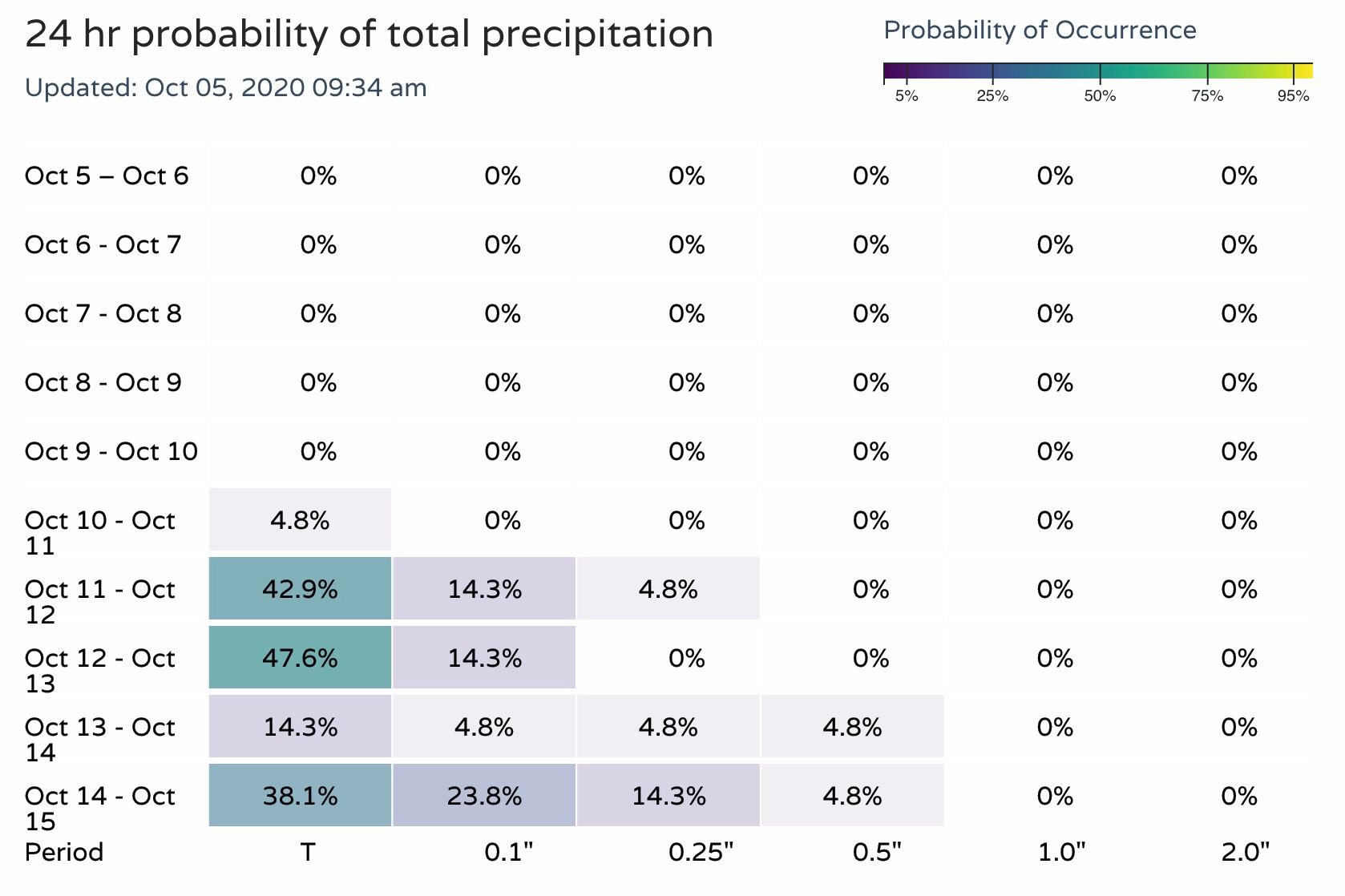 For the Vail area, better looking probabilities for some much needed moisture: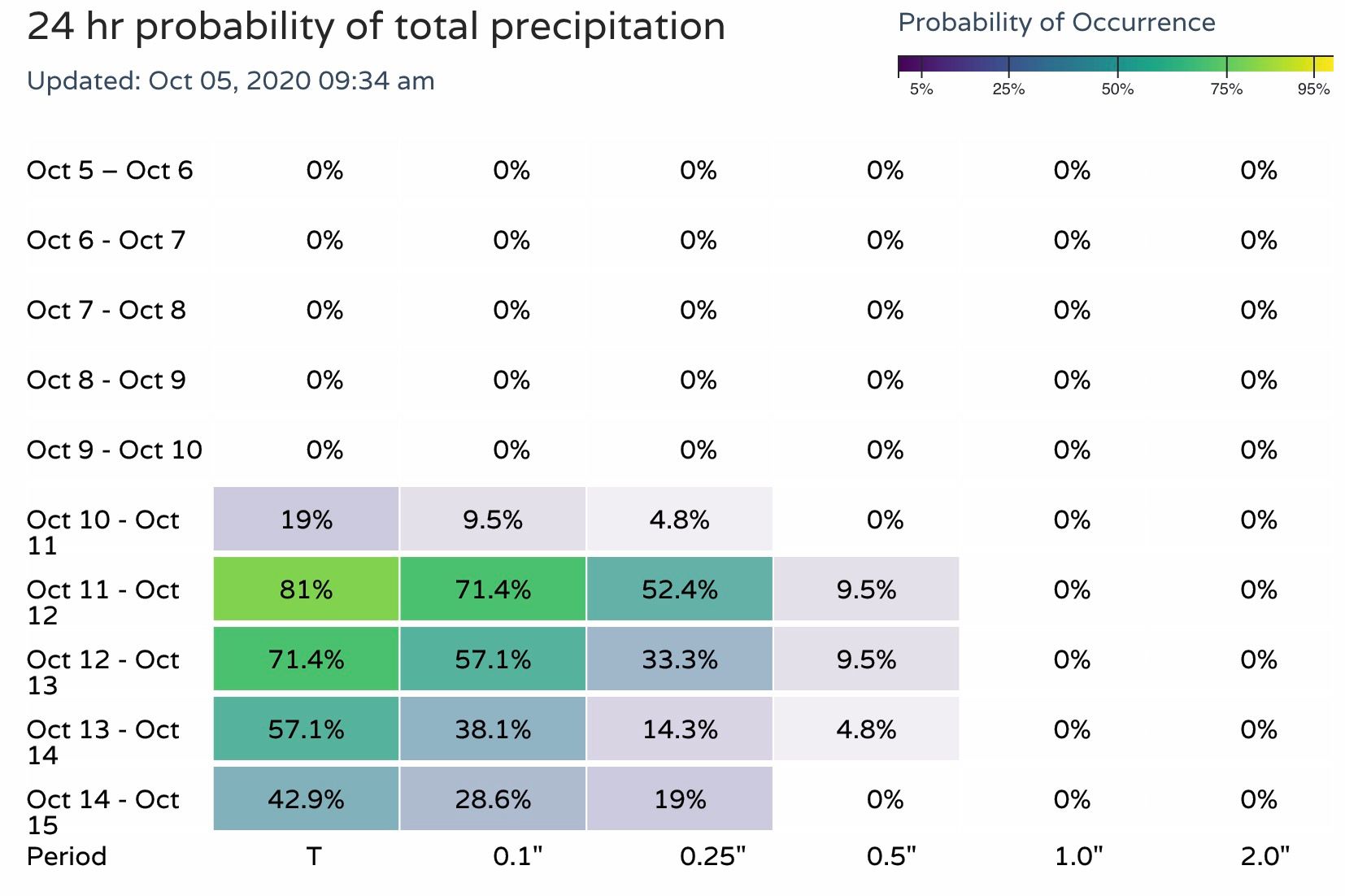 We'll continue to track the weekend's potential weather change. Until then, enjoy the warm fall weather (you have but no other choice!) and consider becoming an Insider today if you want to follow along with our thoughts on the extended outlook. We will be releasing out Winter soon!