The Cal Wood Fire northwest of Boulder has forced the mandatory evacuation of Jamestown today as yet another fire burns out of control in Colorado's Front Range mountains. Latest reports indicate that U.S.36 north of Boulder has now been closed, with flames approaching or even moving east of the highway.
For a list of road closures and evacuation orders for this fire follow Boulder OEM here: https://twitter.com/BoulderOEM. You can find a map of evacuation and pre-evacuation areas here: https://www.boulderoem.com/map-of-evacuation-and-pre-evacuation-areas/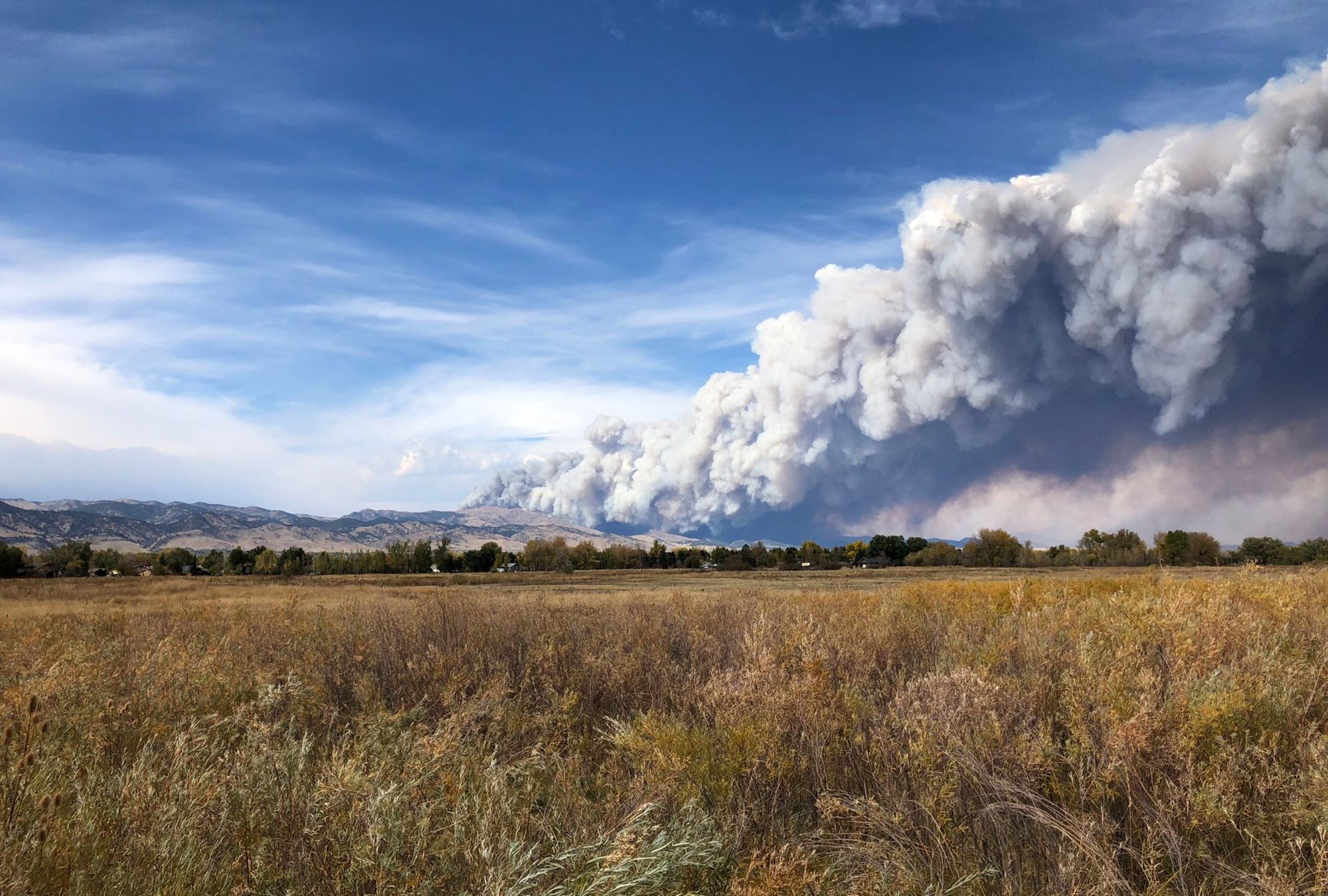 Conditions have been just awful across the state for months now, with multiple large fires burning across the state now well into October. In fact, the East Troublesome Fire which started in Grand County on the 14th becomes the latest starting fire in state record to begin this late in the year and grow to greater than 10,000 acres. The East Troublesome Fire as of this morning was estimated at 11,329 acres and 0% contained.
Here is a remarkable graphic shared by the Colorado Climate Center showing the start date of fires which have grown to more than 10k acres by week. The red X off the chart is the East Troublesome Fire.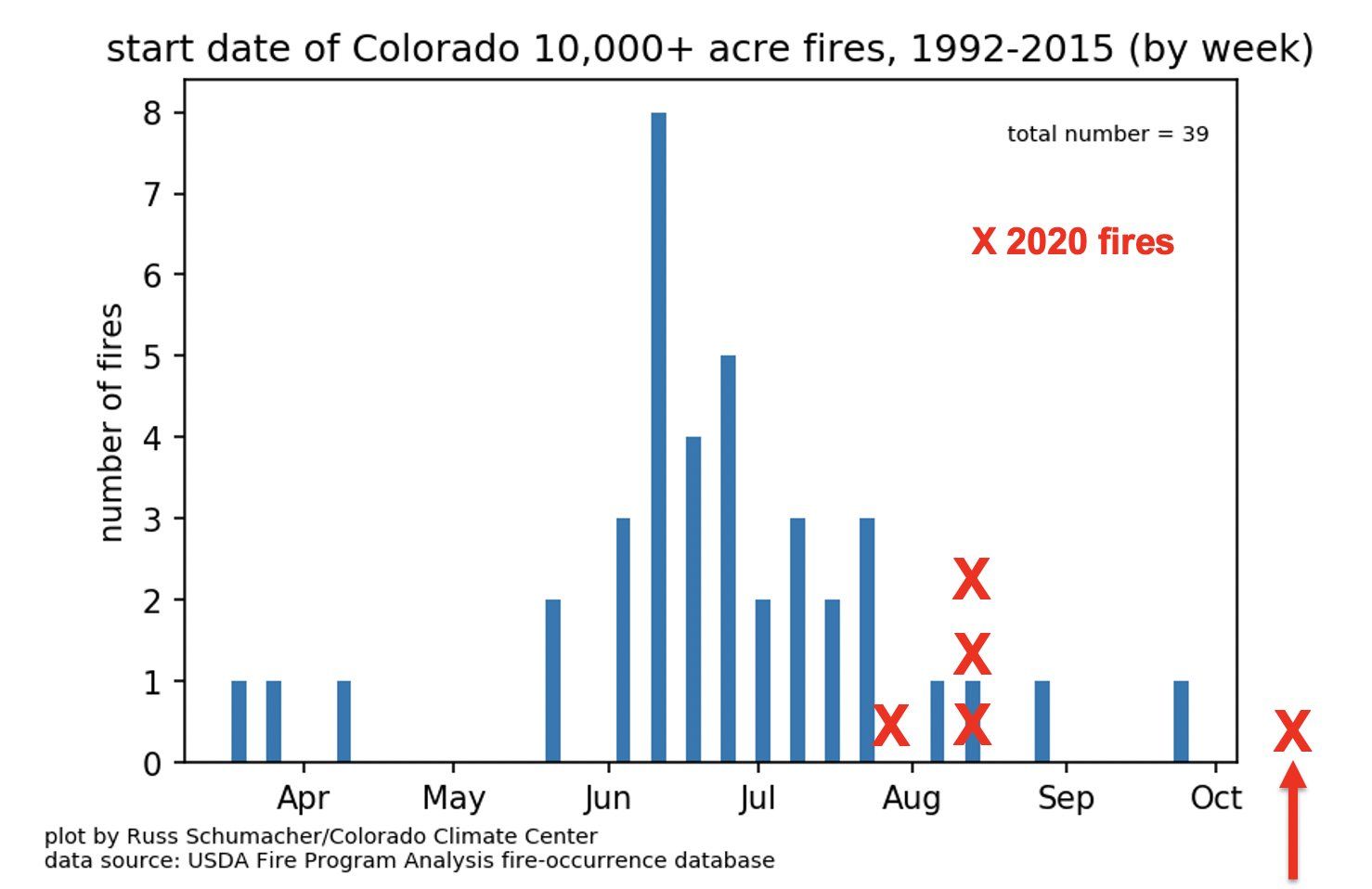 Finally, the Cameron Peak Fire, the state's largest on record, has now burned over 187,500 acres since it began in August. The fire is 57% contained but as we saw this last week is still capable of making incredible runs given the dry environment and recent wind events. Below is a look at the latest perimeter map for the Cameron Peak Fire, with the eastern extent making a run toward Lory State Park this week: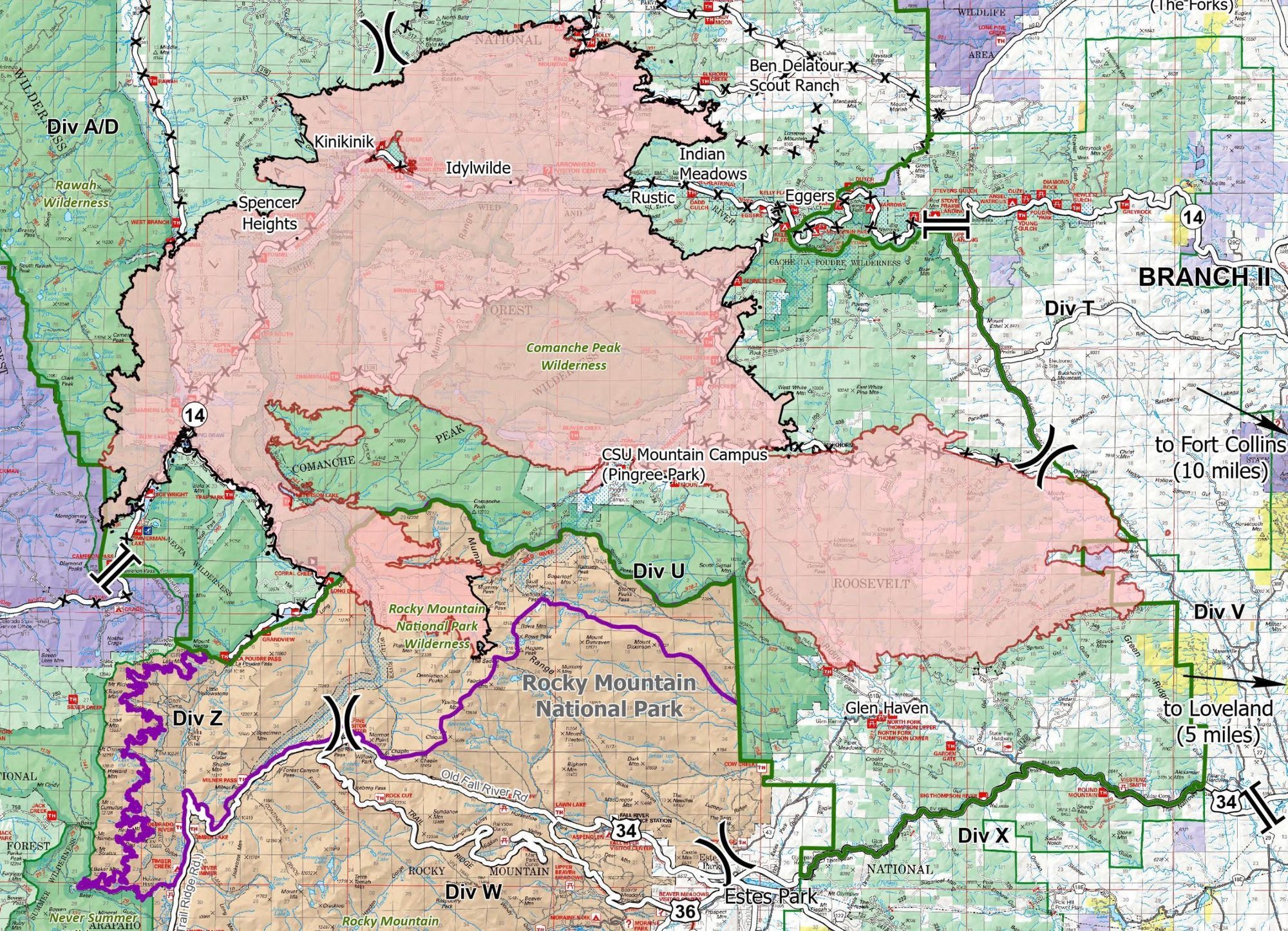 A wind shift expected later today, as well as increased moisture behind the passing cold front will help fire fighters battling these blazes.
Until then, fire conditions will be quite bad along the Front Range with strong winds and low humidities continuing to work against fire fighting efforts. Here's the latest outlook for the remainder of the day from the Storm Prediction Center, with elevated fire danger along the I-25 urban corridor and Front Range mountains: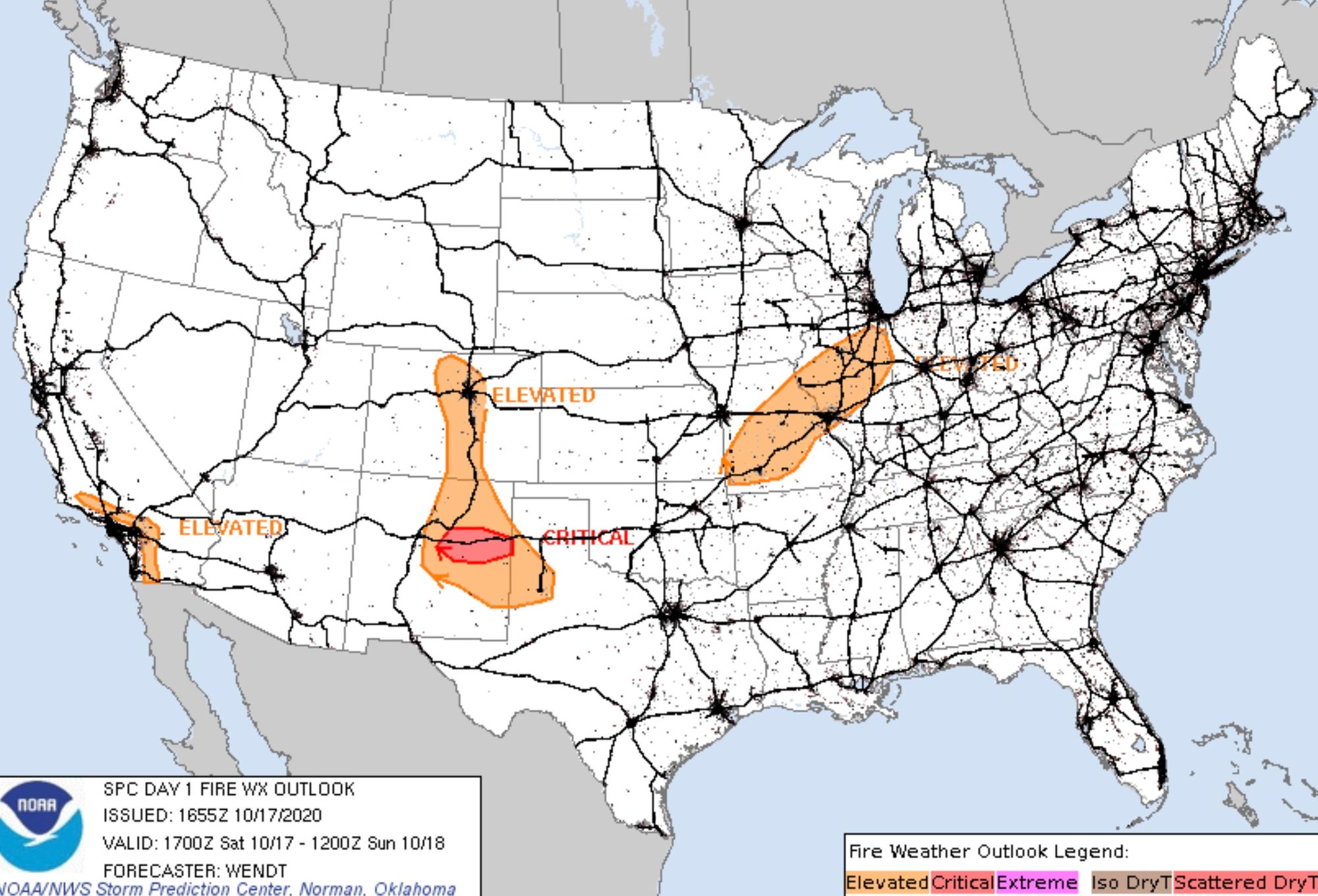 Still, no meaningful moisture is in the forecast through the remainder of the weekend and into next week. Looking ahead to the end of the 10 day period there's some potential starting to show in the data... one can only hope.

Stay safe everyone!