Another system moves through Thursday night and Friday, greatest impact expected to remain in the mountains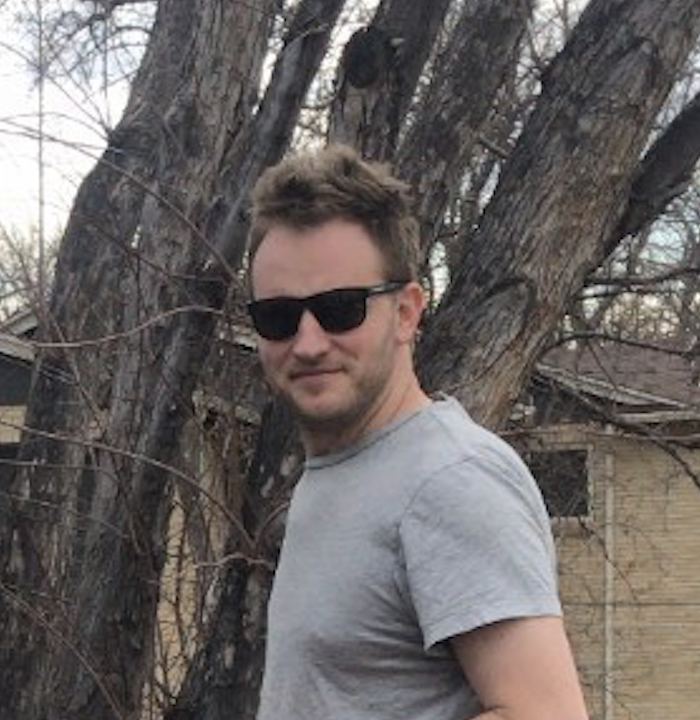 After three storms back to back, a generally quieter pattern emerges as we begin the second half of December.
There is one more system in the queue for Friday, making it a "quieter", but not a quiet pattern to end the week and over the weekend. The system on Friday is, at this time, expected to be of minimal impacts across Eastern Colorado but a chance of rain and show showers nonetheless.
Here's a look at the GFS modeled forecast for midday Friday. You'll note some snow showers or even some mixed showers across the state, but not a very organized look overall. The mountains are most likely to pick up a few inches of snow Thursday night into Friday, vs the plains.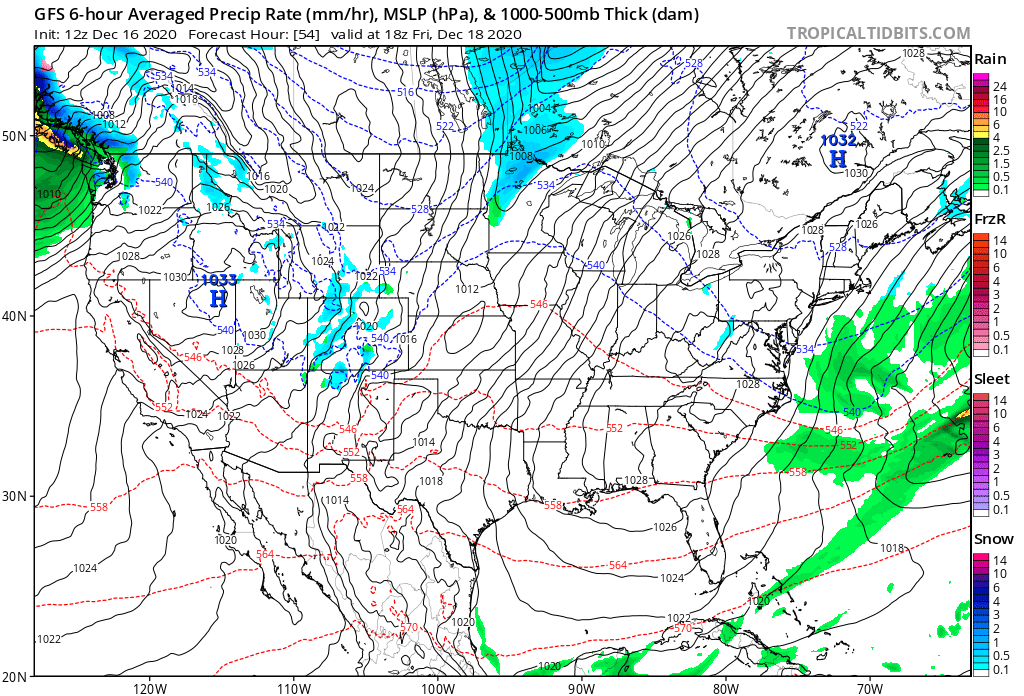 Barring any changes to the outlook, here's what to expect for snowfall through Friday night. Pockets of appreciable snow for the northern and central mountains, with only isolated light totals across the plains. It's worth noting that the European is a bit more bullish for snow over the Palmer than this model, but doesn't have a ton of support at this time. It's showing 1 - 3" for these areas, so perhaps something to keep in mind for the high-end potential across the Palmer.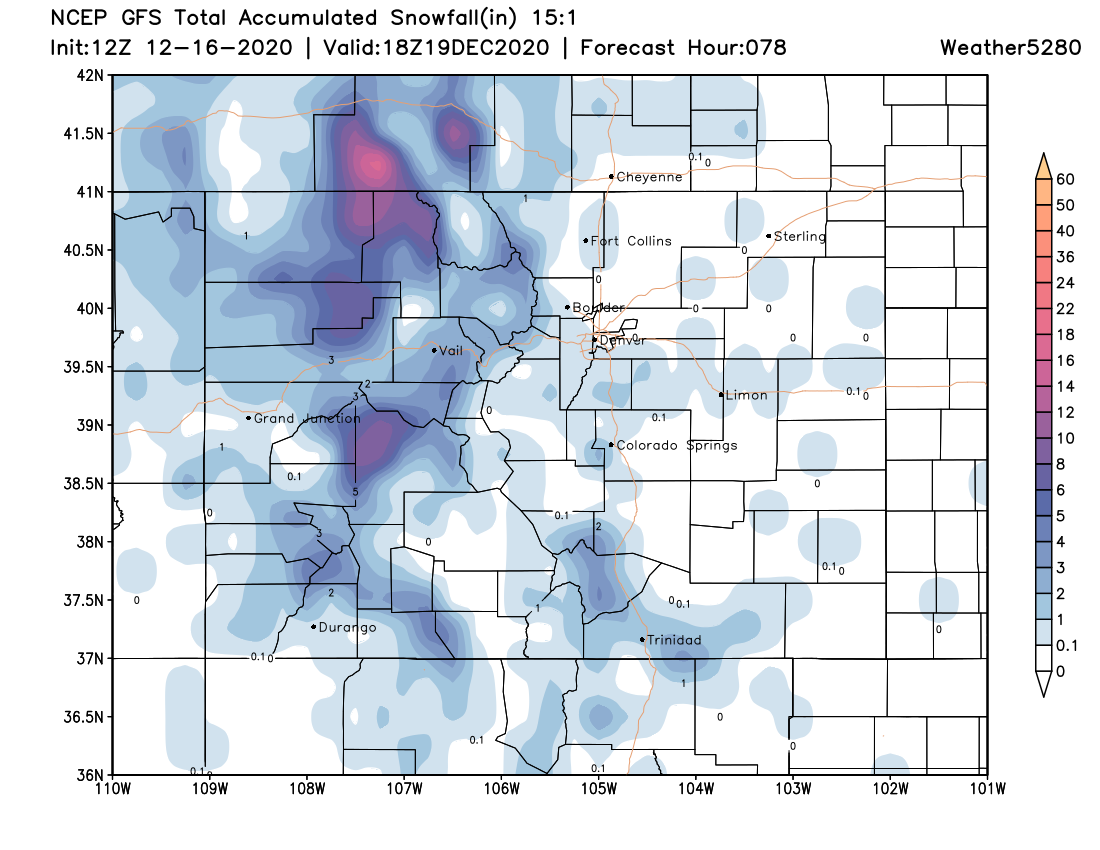 Here's the latest gamblers, showing some potential for at least a Trace to perhaps 1" of snow over the next 3 days for some locations: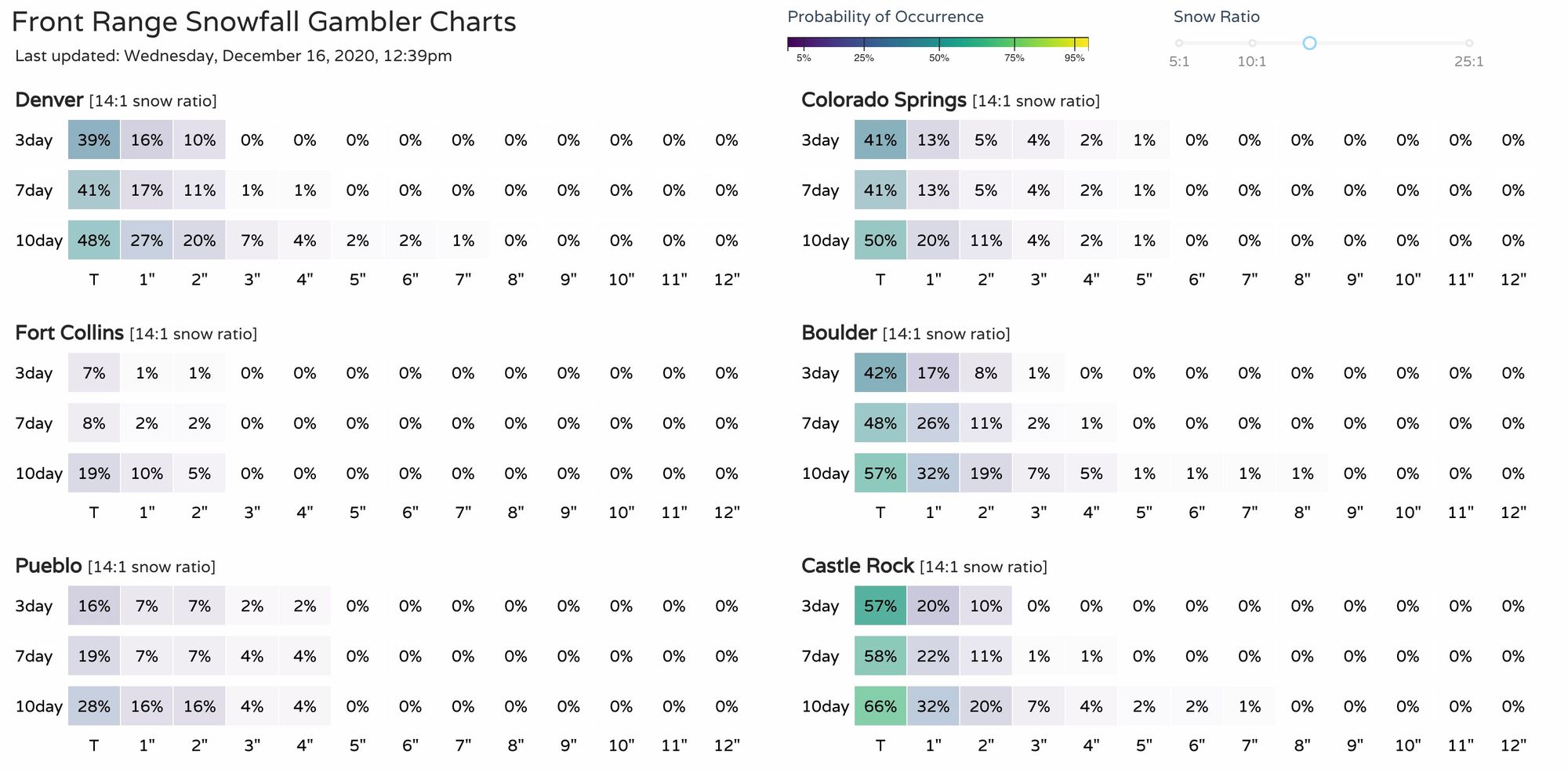 And here's the planner for Denver: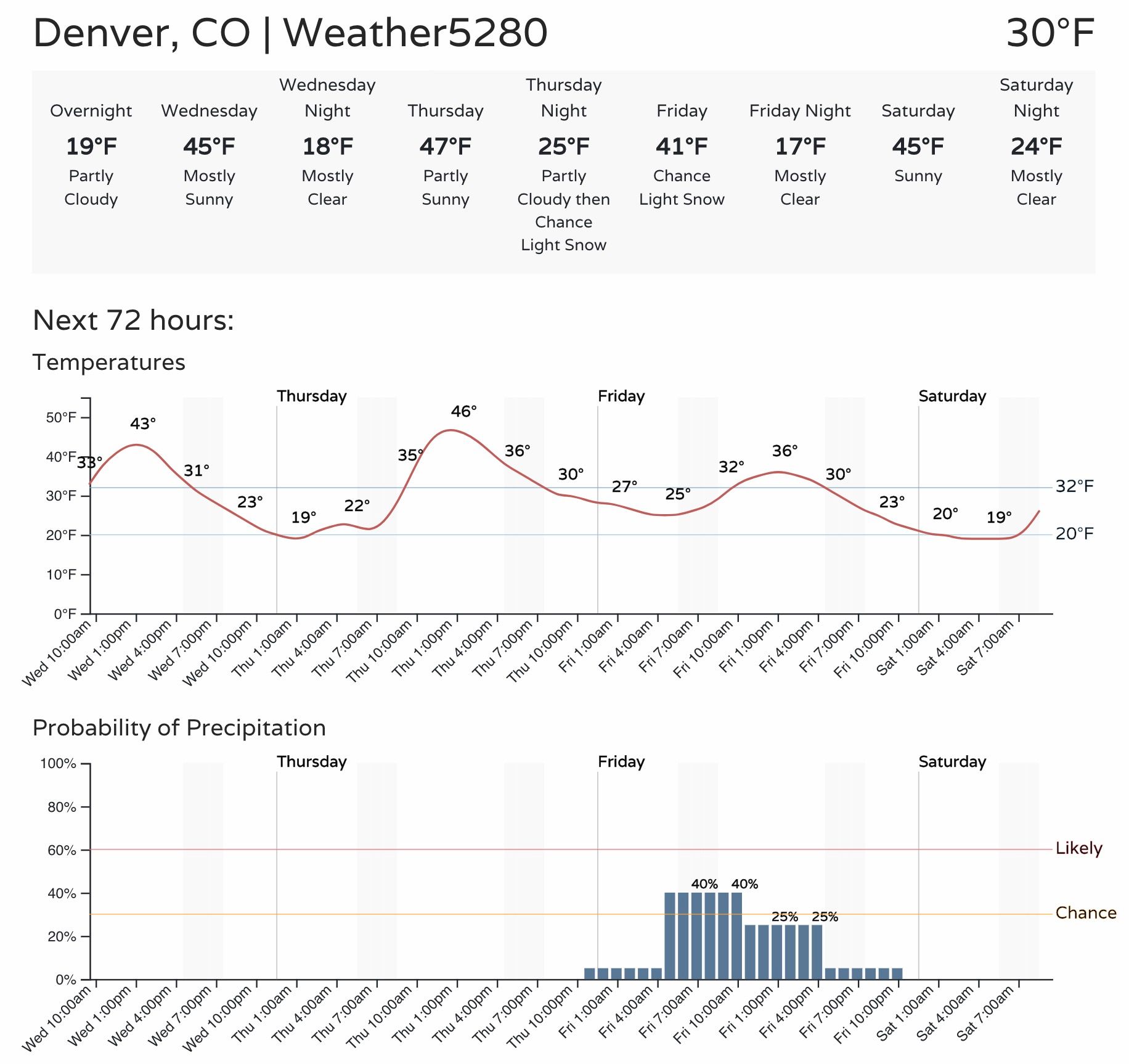 The weekend looks quiet and milder. Highs will climb into the 40s across Northeast Colorado, with perhaps some mid-to-upper 50s in the forecast by early next week as a quick ridge moves overhead for a day or two.