Friday brings another snow event to give a slight boost to the month's snowfall totals, which are, thus far, near to below average for much of the state.
A quick recap on where things sit through the last snow, this map is of December snowfall shown as a percentage of average for the Northern Front Range (the white outline is the Boulder NWS coverage area):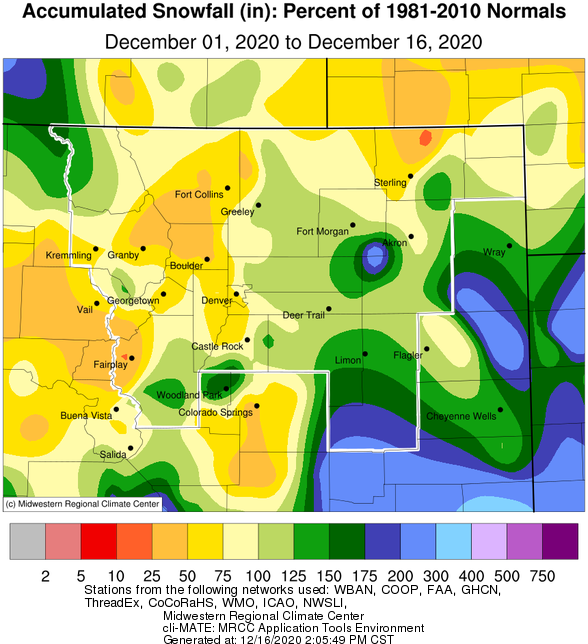 It should be noted that southeastern Colorado has favored from December snowfall and the first half of the month was near 300 to 400 percent of average.
The next snowfall event to move through Thursday night and Friday is not likely to change that map very much.
To look at four models' snowfall output through Friday evening we see a consensus on low-end totals, especially across the eastern half of the state.
The biggest boost to snowfall will be in part of the central mountains, but the vast majority of the state shouldn't expect too much snowfall.
A quick check of our Gamblers (routinely updated and available here) confirms this and adds confidence to the models above.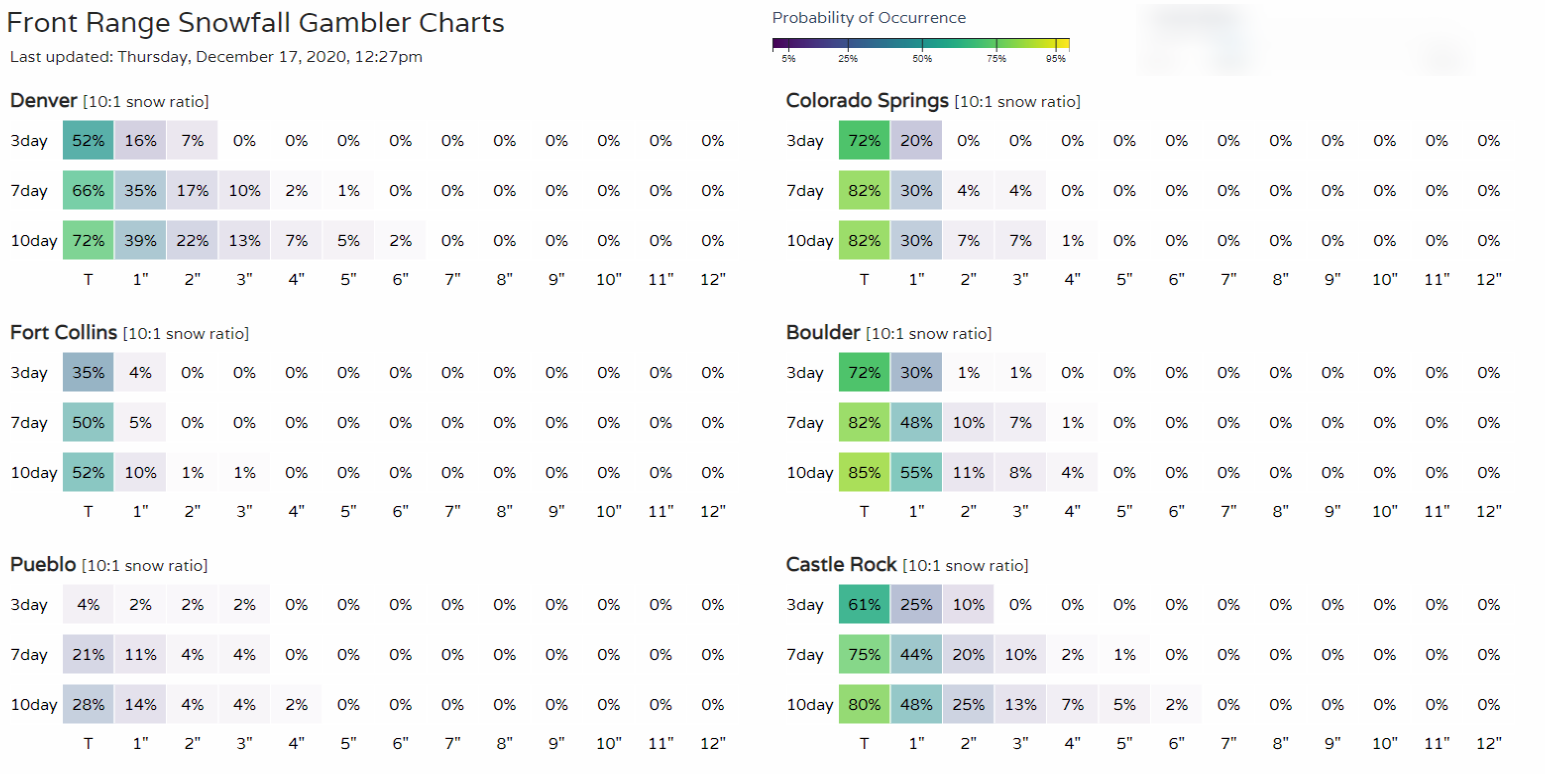 Here's the planner for Denver. (You can setup your own location in the account settings on weather5280.com)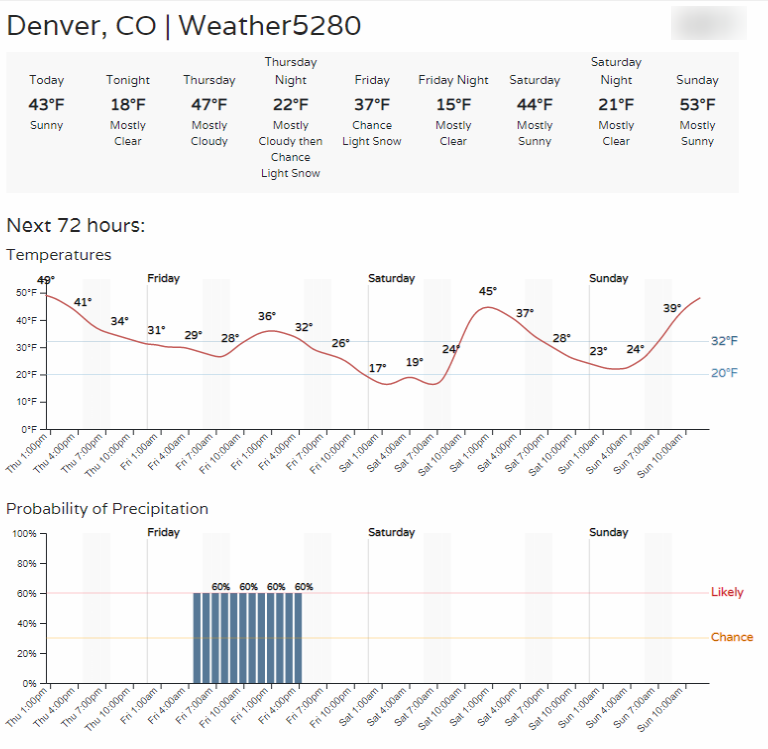 So, from early Friday morning into the afternoon the metro area has a chance to see some snow falling.
Again, a low-end amount of a trace to two inches is possible out of this system.
We ran a real quick update on the season snowfall to data for an example of locations on the Northern Front Range... a hodge-podge of above and below average totals thus far.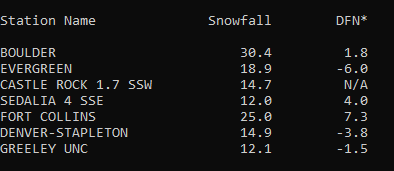 Speaking of hodge-podge... that's how this incoming storm appears to be also.