Wednesday evening did in fact feature some exciting weather for some folks, but if you don't live along the Palmer Divide you're not likely to believe that.
A band of heavy snow setup just after 7pm Wednesday evening on Denver's south side. While some immediate Denver suburbs on the south side did see some rain and even snow, the accumulating snow was largely confined to areas such as Castle Rock, Perry Park, and east to Elbert. Here we saw totals of 3 - 5" of snow, with event a report of 9.0" near Palmer Lake northwest of Monument!
The band was impressive and highly localized. Here's a look at it over the course of a couple hours Wednesday evening, with the dark blues indicating snowfall rates upwards of 1 to 2" an hour at times, with little to no activity outside of this singular band.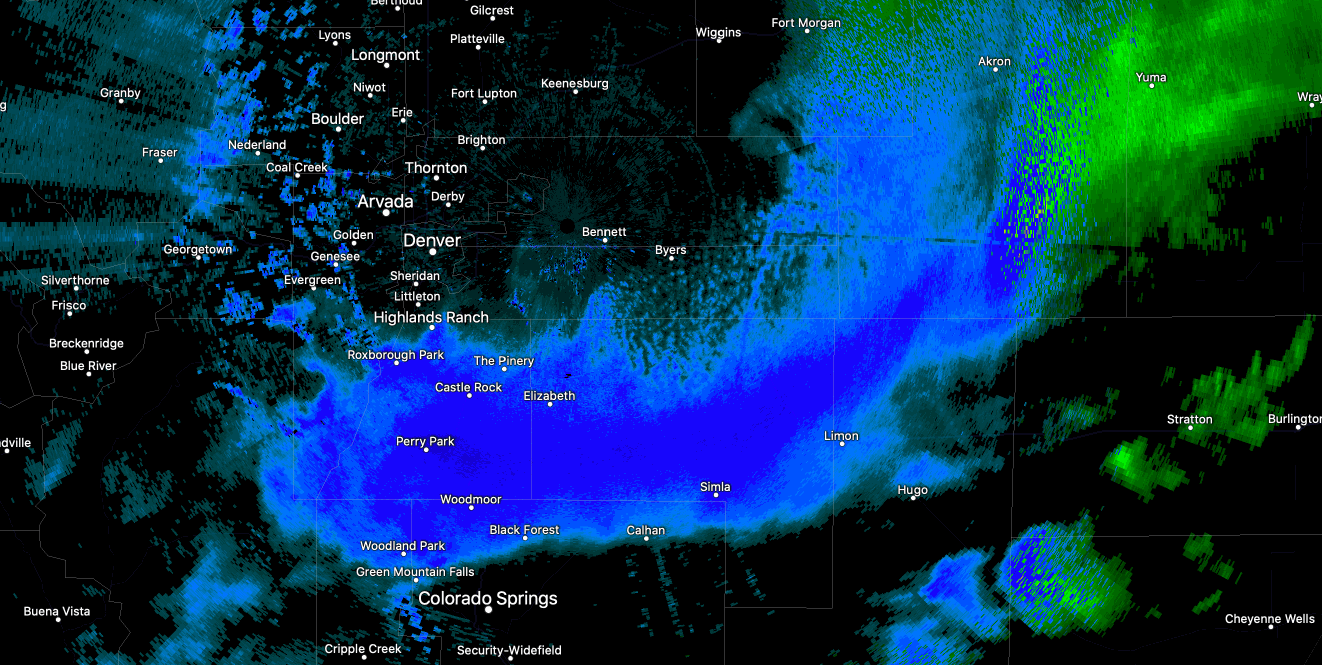 Here's a look at area snowfall totals. No snow to about 1" across the south side of Denver, with 2 - 6" for most of the western Palmer Divide, and a Trace to 1.5" for the north side of Colorado Springs: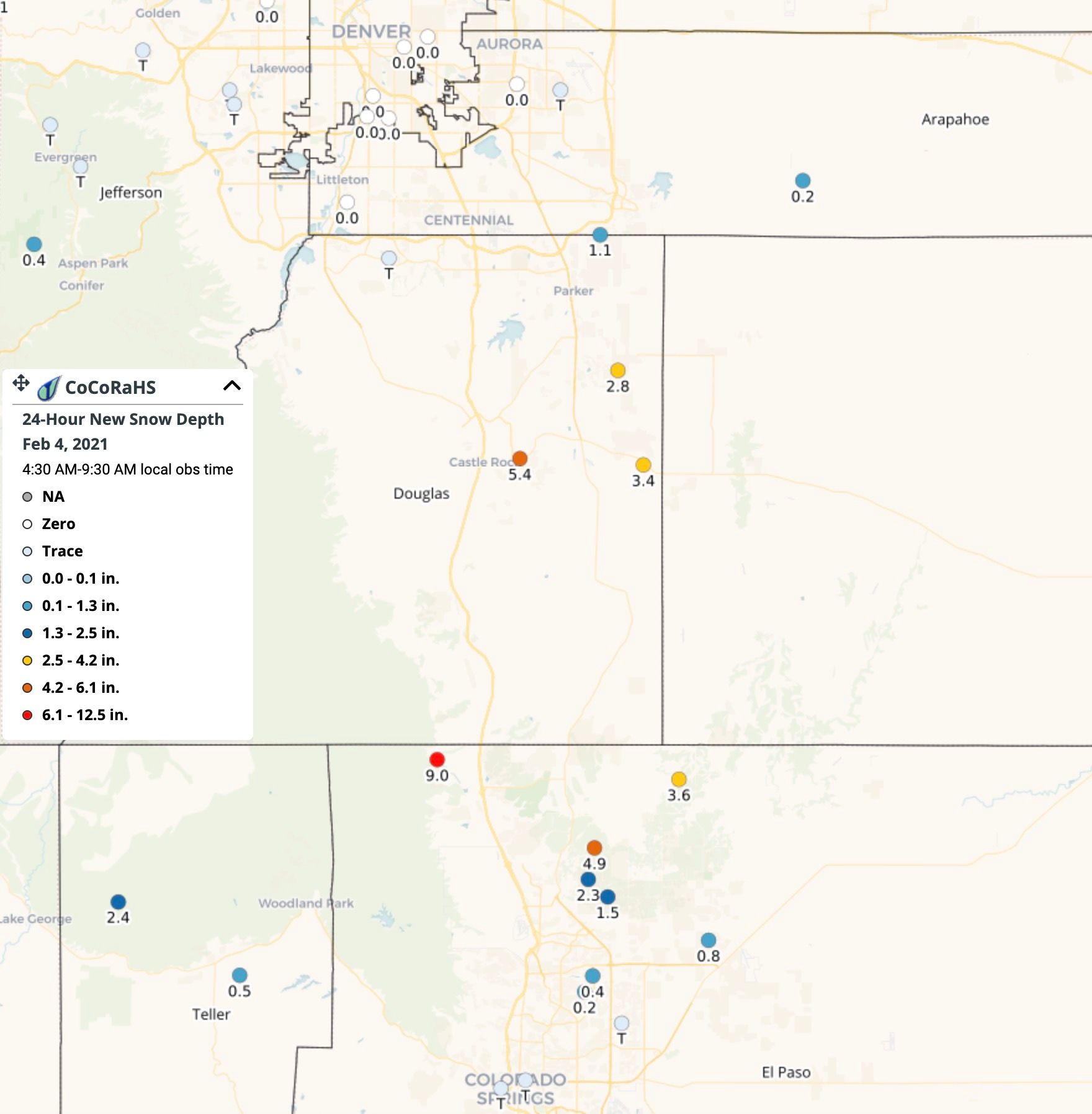 Northwesterly flow aloft will keep snow showers in the forecast at times over the next several days, but they aren't expected to amount to all that much – especially for Denver and points south. Here's a look at the hourly forecast for Denver to end the week and start the weekend: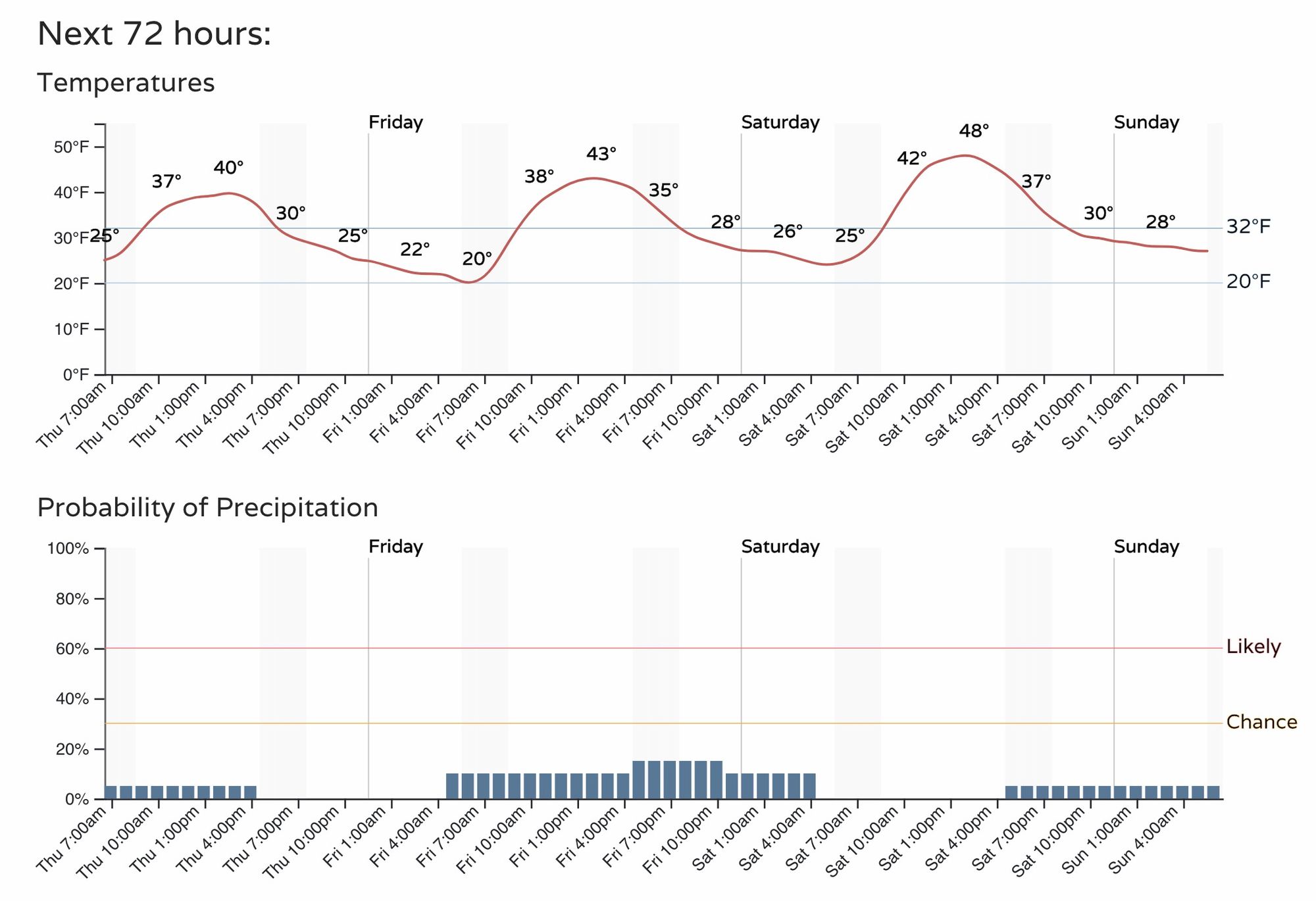 Chances for catching a snow shower or two in the coming days looks greater for those well north of Denver, but models go back and forth on just how much the action we'll catch, with most agreeing on the coldest/snowiest activity now remaining to our northeast through the weekend. We'll need to keep an eye on things just in case, but for now that's where the highest probabilities for seeing accumulating snow over the next three days will lie.
A look at the latest GFS shows this nicely. An active flow aloft, but at the moment it doesn't look like it'll drop far enough south and west for those of us along the Front Range, which differs from what models showed for us a week ago. Instead, the cold and snow will mostly stay confined to the high plains, with the northeast plains of Colorado the most likely to feel wintry in the coming days: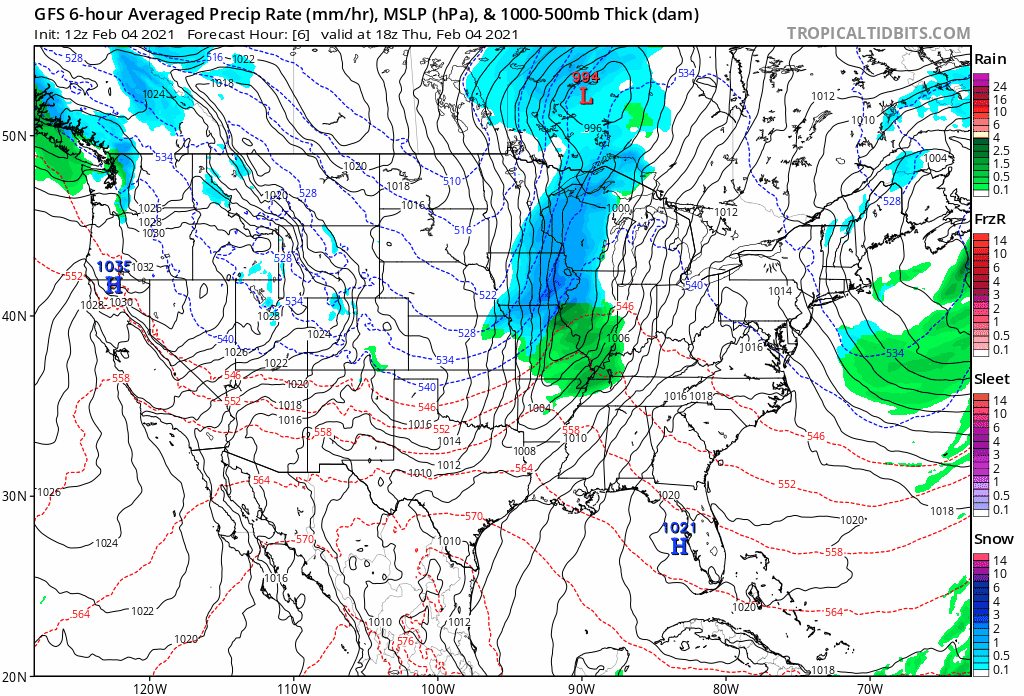 Similarly, there's plenty of cold working into the northern U.S. over the coming days, but if current forecasts hold the coldest air will only clip us from time to time, with the worst of it staying northeast: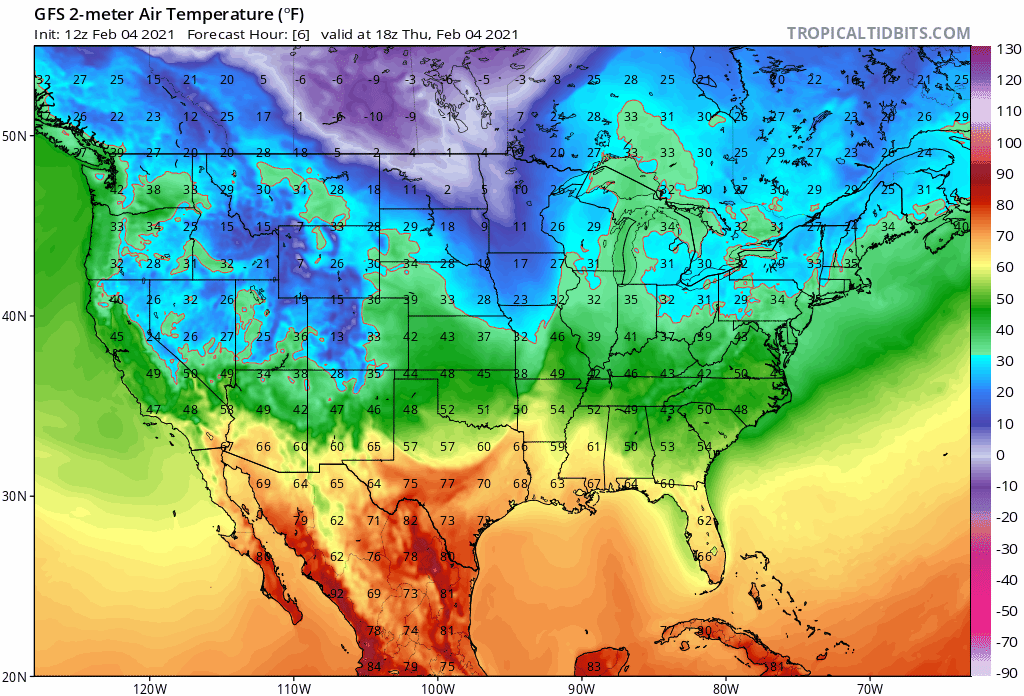 Here are the odds for 1" of snow or more through Sunday evening. More snow for the mountains, not much expected across the urban corridor (for now), and better odds once more as you head northeast into Nebraska:

Obviously models have struggled quite a bit with this pattern. Easy enough to see a scenario where the colder air makes it further south and east than currently forecast. We'll watch things and keep you updated as needed.
One day the rest of us will catch a storm! Maybe.